---
Tweens Want Stories That Never End
Harry Potter Moves Over for More Magic — Real and Otherwise
"I just sold out my last copy [of 'The Penderwicks'] and ordered more." — Ruth Lasenco, Black Forest Books & Toys
Magic and information: That's what tweens want, retailers told TDmonthly Magazine. Serials with a fantasy twist are still the most popular type of book, but self-help and how-to books that help kids get the things they want — without incantations
—
are the next hottest picks.
"At 9 or 10 years of age, kids start questioning their lives and looking for answers," explained Dr. Michael Brody, chair of the television and media committee at the American Academy of Child Psychiatry. "A lot of successful [book] series have to do with how to live a life …. Getting information from a neutral source helps them. Kids are looking for information."
"There's so much good stuff out there right now," said Cinda Meister, owner and tween queen of Building Blocks Toys in Morgan Hill, Calif. "Ever since Harry Potter became famous, people have realized there's a good market in children's books and kids are gobbling it up."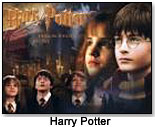 In addition to the ubiquitous Harry Potter series and the movie-related surge in sales for The Chronicles of Narnia series, retailers reported that the American Girl, Lemony Snicket, Judy Blume and Cornelia Funke series still have plenty of muscle. But contenders are closing in.
"There's a new series called The Sisters Grimm that I'm really liking," continued Meister. "There's also a series by Cressida Cowell [How to Train a Dragon] that does well." The same was true for "The Fairy Realm" by Emily Rodda, and a riff on Peter Pan's nemesis, "Capt. Hook," by J.V. Hart.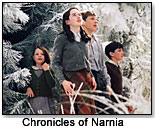 "Dinosaurs and pirates have done very well this year," seconded Diana Glasier, owner of the Green Caboose in Stroudsberg, Pa.
Retailers agreed that boys were harder sells for books than girls. Still, boys picked up plenty of titles, including DK Eyewitness books on knights, castles and Egypt, said Beth Howard, owner of the Cat and the Fiddle in Jenks, Okla. They're also big fans of "Captain Underpants," noted Glasier.
Series that appeal to both girls and boys were Brian Jacques' Redwall series and M.I. McAllister's The Mistmantle Chronicles, said Sherrie Cannon, owner of Discovery Depot in Cookeville, Tenn.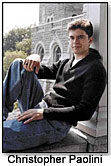 "'The Penderwicks' by Jeanne Birdsall certainly is for both girls and boys," said Ruth Lasenco, book buyer for Black Forest Books & Toys in Charlotte, N.C. "I just sold out my last copy and ordered more."

For advanced readers, Meister recommended "The Eldest" by 23-year-old Christopher Paolini, which debuted in 2005. The final book in Paolini's trilogy arrives in 2006.

"One of my favorite series is the 'Art Fraud Detective' and the 'Great Art Scandal' by Kingfisher [Houghton-Mifflin]," Denise Hoffman, owner of A Pocketful of Toys in Fallon, Mo., told TDmonthly. "It takes place in an art museum, so kids learn about different artists and paintings as they find the clues about who the criminal is."

Away from fantasy and back to the real world, kids pick up self-help and how-to titles such as Top That Publishing's "How to Draw 101 Funny Faces" at the Toy Chest and "The Smart Girl's Guide to Starting Middle School" (American Girl/Mattel) at Doodlehopper 4 Kids in Springsfield, Va. Over in the Curiosity Zone, in Ashburn, Va., kids go for Ideals Publications titles such as "Kids Cook," said owner Mary Porter.

"Any book on animals or crafts does well," Porter added.

"Kids are voracious readers," concluded Meister.

Here are the books that make magic in stores: (And click here to see some "Indy" books for tweens, too.)









New Line Cinema is in negotiations with British director Anand Tucker ("Shopgirl," "Hilary and Jackie") to helm "The Golden Compass," the feature film adaptation of the first installment of author Philip Pullman's popular "His Dark Materials" trilogy. In this first book, an orphaned ward named Lyra Belacqua finds her carefree life among the scholars at Oxford's Jordan College shattered by the arrival of two powerful visitors. First, her fearsome uncle, Lord Asriel, appears with evidence of mystery and danger in the far North, including photographs of a mysterious celestial phenomenon called Dust and the dim outline of a city suspended in the Aurora Borealis that he suspects is part of an alternate universe. He leaves Lyra in the care of Mrs. Coulter, an enigmatic scholar and explorer who offers to give Lyra the attention her uncle has long refused her. In this multilayered narrative, however, nothing is as it seems. Lyra sets out for the top of the world in search of her kidnapped playmate, Roger, bearing a rare truth-telling instrument, the compass of the title. All around her children are disappearing — victims of so-called "Gobblers" — and being used as subjects in terrible experiments that separate humans from their daemons, creatures that reflect each person's inner being. And somehow, both Lord Asriel and Mrs. Coulter are involved. It's 416 pages in trade paperback.

.

AD
---






Written by Carr and Earley, a mother-daughter team, "River Dragon" was inspired by a beloved and legendary sixty-five foot cement statue. Annie the Dragon once stood on the southern tip of Merritt Island by the Indian and Banana Rivers within sight of the Eau Gallie Bridge in Brevard County, Fla. In this middle-reader book, which includes a CD containing the story and music written exclusively for the book, Annie is imprisoned within a concrete form during the day, as children play beneath her. At night, she transforms into a living, breathing dragon and searches for the entrance to the land of dragons. "It's fun, because it's a local story," said Jan Adamson, owner of Annie's Toy Chest in Cocoa, Fla., adding that the book sells very well for her. An activity book, including sheet music for the songs on the CD, is separately available for $15.00. A softcover version of the book is $12.95.

.

AD
---






A total of 101 different manga characters are featured inside this fun-to-do drawing book. Kids simply follow the step-by-step pictures to complete these great manga characters. Other Top That! kids' titles include: "How to Draw 101 Super Heroes" and "How to Draw 101 Fantasy Characters," 48-page text.

.

AD
---






This book is written by two kids who found they were fending for themselves (and their working parents) in the kitchen. It includes more than 150 recipes covering each mealtime plus snacks, desserts and salads. Mouthwatering dishes include A Whale of a Fruit Salad, Jammed Potato Skins, Chicken Shirt Pocket, Taco Salad, Tortilla Pizzas, Breakfast-on-the-Go and Faux Lasagna.

.

AD
---






On a night of riding stars, a tiny squirrel is found abandoned and close to death on a distant beach. Adopted and raised by a kindly squirrel, Urchin has no idea of his powerful destiny or of the way he will influence the island of Mistmantle. The rule of the good King Brushen and Queen Spindle is threatened by an evil plot from within the court. When their young son is found murdered, the isle is thrown into turmoil. Behind the scenes, the wicked Lord Husk and Lady Aspen are determined to take control. But to underestimate the power of the islanders and the ancient prophecies is a big mistake .... Triumphant heroes and brilliantly wicked villains do battle in this heart-stopping adventure, by M. I. McAllister, written in the tradition of "Watership Down" and "The Wind in the Willows." It's 288 pages, hardcover.

.

AD
---






Everybody knows that spies wear white dinner jackets, drive sports cars, like their drinks shaken not stirred and carry electric saws disguised as watches. Or do they? Certainly, some real spies are sophisticated members of the diplomatic service, but most are ordinary people from all walks of life. Written by Richard Platt, author of the best-selling "Cross-sections! Man-of-War" and "Eyewitness Pirate," Spy is a unique introduction to the dangerous lives of those who exist in the shadowy world of espionage. It's 64 pages, hardcover.

.

AD
---






The war against Voldemort is not going well; even Muggle governments are noticing. Ron scans the obituary pages of the Daily Prophet, looking for familiar names. Dumbledore is absent from Hogwarts for long stretches of time, and the Order of the Phoenix has already suffered losses. And yet ... as in all wars, life goes on. Sixth-year students learn to Apparate — and lose a few eyebrows in the process. Teenagers flirt and fight and fall in love. Classes are never straightforward, though Harry receives some extraordinary help from the mysterious Half-Blood Prince. Here at Hogwarts, Harry will search for the full and complex story of the boy who became Lord Voldemort — and thereby find what may be his only vulnerability. This book was published in July 2005, written by J. K. Rowling and illustrated by Mary GrandPré. Boxed sets containing all six titles in either hardcover or paperback were launched in October 2005.

.

AD
---






Darkness falls … despair abounds … evil reigns … Eragon and his dragon, Saphira, have just saved the rebel state from destruction by the mighty forces of King Galbatorix, cruel ruler of the Empire. Now Eragon must travel to Ellesmera, land of the elves, for further training in the skills of the Dragon Rider: magic and swordsmanship. But chaos and betrayal plague him at every turn, and nothing is what it seems … Eldest was a No. 1 New York Times bestseller, and a No. 1 Publisher's Weekly bestseller. This series of popular books was written by Christopher Paolini, a homeschooler born in 1983. The 704-page hardcover Book II of the Inheritance trilogy was published in August 2005.

.

AD
---






Enjoy all six classic Kaya stories by Janet Shaw in one beautiful volume. This collection features an exquisite cover, gorgeous full-color illustrations, gilded-edged pages and a gold ribbon bookmark. The richly designed hardcover gift book and bonus mini paper dolls will delight Kaya fans everywhere. It's 424 pages and available in hardcover.

.

AD
---






.

AD
---






Meggie can't stop thinking about "Inkheart," the book whose characters came to life. Neither can Dustfinger, the fire-eater who was written into being. Dustfinger finds an unscrupulous storyteller to transport him back into the book — with devastating results. When Farid, his apprentice, and Meggie follow, the story threatens to unfold in ways they could scarcely imagine. This magical thriller blurs the line between fantasy and reality, demonstrating the unassailable power of the written word. Written by Cornelia Funke, it's 656 pages and available in hardcover. New Line Cinema has hired director Iain Softley ("The Skeleton Key") to helm its big-screen adaptation of the best-selling children's fantasy novel "Inkheart," it was announced on December 5, 2005, by New Line Production president Toby Emmerich.

.

AD
---






This set includes Judy Blume's "Are You There God? It's Me, Margaret"; "Blubber"; "Iggie's House"; and "Starring Sally J. Freedman as Herself." It was released as a boxed set in September, 2004.

.

AD
---






Meet Hiccup Horrendous Haddock III, heir of the Viking chiefdom, but a boy with one very big problem: a hero he is not. "How to Train Your Dragon," "translated" by Cressida Cowell, is the riotous story of Hiccup's quest to hunt down the fiercest dragon, bring it into submission, and — hopefully — pass his initiation. Instead, he ends up with the smallest, most ornery dragon — it's even toothless! Thus begins the high jinks of the world's most lovable, unlikely hero and a most reluctant "beast." Packed with energetic drawings and plenty of action, this boisterous tale is just right for fantasy fans or anyone with a spirit of adventure. It's 224 pages, hardcover.

.

AD
---






The magical world of the Realm has a terrible problem — a plague of mischievous, troublemaking Peskies. A wild west wind has brought the tiny creatures down from the hills in the thousands. They're making life in the Realm impossible, and eating up all the magic! Then Jessie comes up with an answer: an old, forgotten spell that will lead her and her friends on a fascinating journey — and straight into trouble. Written by Emily Rodda and illustrated by Raoul Vitale, this latest in the Fairy Realm series will be published in March 2006. It's 128 pages, hardcover.

.

AD
---






With his long black curls, a shadowy family tree, and an affinity for pet spiders, James Matthew bears little resemblance to his starched-collar, blue-blooded peers at Eton. Dubbed King Jas., he stops at nothing to become the most notorious underclassman in the prestigious school's history. For James, sword fighting, falling in love with an Ottoman Sultana, and challenging the Queen of England are all in a day's skullduggery. But when he sets sail on a ship with a mysterious mission, King Jas.' dream of discovering a magical island quickly turns into an unimaginable nightmare. Written by J.V. Hart and illustrated by Brett Helquist, it's 352 pages, hardcover.

.

AD
---






Class pranksters George and Harold have gotten themselves into a real mess this time. Their science project results in a horrifying product: Talking Toilets. It's going to take a huge plunger to solve this plumbing mess. This is a hardcover edition of the series' second epic adventure, written by Dav Pilkey, 144 pages.

.

AD
---






The otters of Green Isle have long been enslaved to the Wildcat Riggu Felis and his catguards, who torture the otters at every opportunity. The otters trudge on, waiting for the day their savior will arrive — the prophesized High Rhulain, who will lead them in battle and a return to glory. The latest tale of Redwall from New York Times best-selling writer Brian Jacques is an empowering story of adventure and heroism sure to keep readers riveted through the final page of the 384-page, hardcover book.

.

AD
---






This summer the Penderwick sisters have a wonderful surprise: a holiday on the grounds of a beautiful estate called Arundel. But the best discovery of all is Jeffrey Tifton, son of Arundel's owner, who quickly proves to be the perfect companion for their adventures. The icy-hearted Mrs. Tifton is not as pleased with the Penderwicks as Jeffrey is, though, and warns the new friends to stay out of trouble. One thing's for sure: It will be a summer the Penderwicks will never forget. Written by Jeanne Birdsall, this book was first published in June 2005 and won a National Book Award plus four other awards that same year. It's 272 pages and available in hardcover.

.

AD
---






Kids can find the rogue painting and save the exhibition and the City Gallery! Children will have hours of fun exercising their powers of observation as they spot the clues that reveal which artist painted each picture. While they have fun solving the mystery, they'll be enjoying an inspiring introduction to 32 of the world's greatest modern artists. The split pages make this book a fun, interactive experience, rich with fascinating facts about the paintings and the painters and their techniques — all the ingredients needed to inspire a lifelong interest in modern art. Also included is a glossary of art terms. It's written by Anna Nilsen and is 48 pages.

.

AD
---






This book is full of real-world advice that will help tween girls through the sticky situations they face in everyday life — from boys, friends and dealing with emotions, to embarrassing moments and difficult days at school. This guide is full of empowering tips from experts, and practical problem-solving strategies. Available in paperback, it's 88 pages.

.

AD
---






.

AD
---






.

AD
---






Judy Moody's brother, Stink, gets his chance to star in this book by Megan McDonald and illustrated by Peter H. Reynolds. Every morning, Judy Moody measures Stink and he's always the same: three feet, eight inches tall. Stink feels like even the class newt is growing faster than he is. Then, one day, the ruler reads — can it be? — three feet, seven and three quarters inches! Is Stink shrinking? In Stink's first solo adventure, his special style comes through loud and strong — enhanced by a series of comic strips, drawn by Stink himself, which are sprinkled throughout the book. "Stink" was first published in Spring 2005. It's, 112 pages and hardcover.

.

AD
---
THIS BANNER IS AN AD:
---
---