"Children's books are becoming more illustration-driven each year." — Douglas Gronsky, owner of The Book Club, Boston
Some of the finest artists ever to pick up a pen and brush used to illustrate children's books: John Tenniel, Howard Pyle, N. C. Wyeth, Arthur Rackham, Earnest Shepard, Maxfield Parish. TDmonthly Magazine talked to more than 30 experts on children's literature and found that the art of picture books is alive, well and selling better than ever.
"Aside from Harry Potter, the best selling books right now are illustrated picture books like Arthur Spiderwick's 'Field Guide to the Fantastical World Around You,'" explained Evan Cortez, manager of Rocket Books in Dallas. "Tony DiTerlizzi is a tremendous artist. All of his books are amazing."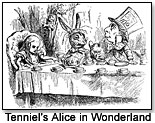 Rebecca Moira, manager of the Book Bridge in Watertown, S.D., concurs. She has found that the picture book is selling better now than it has the last five years. "I've seen an upturn in sales, and I believe it's because more books are having quality illustrations."
Caldecott-winner Eric Rohmann's latest, "Clara and Asha," is a top pick on both coasts. Manny Braddock, owner of Braddock's Books in Philadelphia, has sold out once already, and Danny Sanchez, assistant manager of Seattle's Barnes & Noble, reports brisk sales.
"'Zen Shorts' is a good one for my readers. Jon Muth's art is captivating," reported Louise Alderman, co-owner of Alderman & Sons, Salt Lake City. "It was a big 'grandparent' book this Christmas — grandparents bought them for their grandkids."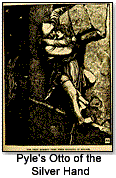 Caldecott-winner Mo Willems puts his drawings atop photos for the wonderful book, "Knuffle Bunny: A Cautionary Tale." "It's so unique," said Courtney Vincent-Jardin, owner of Well-Read Books in Baltimore. "People have seen Willems' animation, seen his books, and they come in asking for his work particularly."
The post-humously published romp by Shel Silverstein, "Runny Babbit, a Billy Sook," is full of the late, great poet/artist's nonsensical drawings and word play. "It was 20 years in the making, and it's perhaps the last treat from Silverstein," remarked Arnold Roth, owner of Midnight Books in Denver.
Harry Bliss' art for "Diary of a Spider" is successfully helping to sell the book, as is Felicia Bond's continuing work on the "If You Give a …" books, the latest being "If You Give a Pig a Party."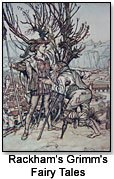 Finally, perennial favorite, "The Polar Express," continues to take top sales spots with its otherworldly illustrations. "Forget the movie," excitedly related Catherine Tollman, co-owner of the Sir Read-A-Lot Book Store, St. Louis, "The book is it."

As 2006 rolls around, ever-finer picture books are on the horizon: "Eloise in Hollywood"; "Oh No, Gotta Go!"; "No More Pencils, No More Books, No More Teacher's Dirty Looks!"; and "Very Active Alphabet Book" to name a few.

It's the easiest thing in the world to pick a winner: Just look at the pictures.

What follows is more information on the books selling now.

Taking up where the No. 1 New York Times best-selling serial, "The Spiderwick Chronicles" left off, the Field Guide begins with a thoughtful and informative introduction, progressing through six exhaustive sections featuring 31 faerie species, and culminating with an addendum that includes observations supplied by Jared Grace. It delivers enough information to satisfy even the most demanding faerie enthusiast. Not only will readers learn the habits and habitats of the 14 fantastical creatures, they also will be delighted and astonished by an additional 17 creatures. Also included are dozens of snippets from Arthur Spiderwick's personal journal as well as cameos from a few series favorites.

.

AD

Asha is an enormous floating fish that glides into Clara's room at bedtime. Thus begins the odd friendship of Clara and Asha. They play ball together, try to get out of taking a bath and try on Halloween costumes. In the end, Clara floats away on bubbles with Asha … only to be reminded by her mother to go to sleep. This is a magical book.

.

AD

When a giant panda named Stillwater moves into the neighborhood, he tells the children the most amazing stories. With vibrant watercolors and elegant ink drawings, Jon J. Muth — and Stillwater the bear — imaginatively present three classic Zen stories that abound with enlightenment and love.

.

AD

Trixie, Daddy and Knuffle Bunny take a trip to the neighborhood Laundromat. But the exciting adventure takes a dramatic turn when Trixie realizes somebunny was left behind. Using a combination of muted black-and-white photographs and expressive illustrations, this stunning book tells a brilliantly true-to-life tale about what happens when Daddy's in charge and things go terribly, hilariously wrong.

.

AD

From the legendary creator of "Where the Sidewalk Ends," "A Light in the Attic," "Falling Up" and "The Giving Tree" comes an unforgettable new character in children's literature. Welcome to the world of Runny Babbit and his friends Toe Jurtle, Skertie Gunk, Rirty Dat, Dungry Hog, Snerry Jake and many others who speak a topsy-turvy language all their own.

.

AD

Doreen Cronin and Harry Bliss, the team behind the No. 1 best-selling "Diary of a Worm," spin a hilarious tale about the upside-down web world of an eight-legged charmer and his unlikely friend, Fly.

.

AD

"The Polar Express" is a heartwarming story about the power of belief that resonates across generations and cultures. It is the tale of a young boy lying awake on Christmas Eve only to have Santa's Polar Express sweep by and take him on a trip with other children to the North Pole, and into the very presence of Santa Claus himself. It is a unique and imaginative book.

.

AD