Tools:








What Buyers Most Want at Toy Fair 2006
Toy Retailers Share Their Thoughts With TDmonthly
"Anything new in terms of art products or educational products are going to interest me." — Sonja Kalajian, Toy Shop

Click here to check out new toys for 2006.

Set to run from February 12 to 15, the Toy Industry Association's 2006 American International Toy Fair will offer retailers a chance to preview new products from a wide variety of vendors. Perhaps more important, it will give new, relatively unknown manufacturers a chance to show their stuff. But what are buyers looking for? TDmonthly Magazine spoke with a number of retailers to find out.

"Because of our store's location and our customers, we're always looking for multicultural products," said Elaine Hackney, owner of J.P. Boing's Toy Shop in Jamaica Plain, Mass. "We serve a very multicultural customer base, so we go to the fair looking for dolls, puppets — any toys that fit those criteria."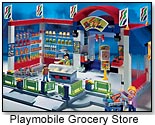 This year, more than 1,500 manufacturers, distributors, importers and sales agents from 30 countries will flock to New York City to exhibit their toy and entertainment products across 325,000 net square feet at the Jacob K. Javits Convention Center. The show will also include exhibits at local area showrooms in the Toy District area on 11th Avenue between W. 34th and W. 39th Streets.

Kevin Hart, co-owner of Toy Store in Atlanta, said he had a few specialty vendors on his "must-visit" list, including playmobil and Melissa & Doug. Why are these must visits?

"We always get our premiere of the new playmobil toys [at Toy Fair]," said Hart, "and it's great to see the product line up close and in person. And Melissa & Doug always has really good, strong representation there. It's just really nice to be able to see all the products in one place instead of in a catalog."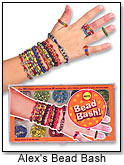 In addition to general exhibits, special feature sections this year will make navigation easier by categorizing products by the following themes: collectibles, one-of-a-kind doll artists, handmade teddy bears, collectible dolls, finely crafted miniatures, electronic, educational, edutainment toys, games & software. New this year will also be Game Zone: a showcase of board games, card games, puzzles and brainteasers; HobbyTech: (formerly Model & Hobby Pavilion) for model and hobby products, diecast and radio-controlled vehicles, model trains, boats, planes, cars, etc.; International Pavilions: with exhibitors from China, Hong Kong, Spain and Thailand; and Reading, Writing and Rhythm: for children's books and music, along with instruments and recordings.

Also of note is Specialty Source: a section encompassing unique, high-quality product lines that promote healthy play and educational content; Sweet Spot: for candy-themed products and candy-related novelty items; and Urban Bazaar: for purveyors of indie art toys and collectibles with a pop-culture/designer spin.

Sonja Kalajian, owner of Toy Shop in Westford, Conn., whose store leans more toward an educational niche, said that Toy Fair is useful for finding those types of specialty products.

"Creativity for Kids, Alex, International Playthings (ToyDirectory)," said Kalajian, "they always have very unique products that fit our store. Anything new in terms of art products or educational products is going to interest me."

Meynig, who was blown away by WowWee's Robo-Raptor at the 2005 fair, said he couldn't wait for the company's new robotic release at this year's convention.


"The Robo-Raptor was great," he said, "and we're going to buy the new one that's coming out this year. We're really looking forward to that. Also, companies like IQ Baby do good work. We picked up a line of their products last year in New York, so we'll see what they have this year."

Retailers are sure to find many new surprises at this year's Toy Fair. And, for those who will not be attending, there's always TDmonthly Magazine. Just click here to see many of the new toys manufacturers will be debuting in 2006.
Catalog Request Form
THIS BANNER IS AN AD:
---
---