"Our sensors can measure changes in a child's emotions through physical changes." — David Bychov, Exmovere
Although many companies have developed interactive toys that react to specific phrases, familiar objects and even voices, Exmovere LLC has taken the technology to the next level. Toys outfitted with their technology can react to emotions, even if their owner doesn't say a word, by using physical clues.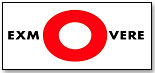 David Bychkov, president of Exmovere, didn't intend to develop toy technology. Since the '90s, he had been working with the U.S. military to measure, using sensors, stress levels in personnel. Yet, the problem was, as Bychkov explained it, "machines have no stake in user's work, if the subjects succeed or fail." Bychkov felt that creating a machine that could communicate with the subject to try to alleviate the negative emotions would make the sensors much more effective.
So, in a Universita dell Immagine (University of the Image) research laboratory in Milan, he created emotion detection algorithms capable of responding to a subject instead of just recording his/her reactions. In 2003, he founded Exmovere in New York City and began working on various defense contracts in addition to projects with marketing firms, who use test group members' emotional reactions to "tweak" their ads.
Bychkov tells how the company hopes to make the move from jet pilots to tweens this year: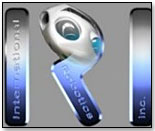 In January 2005, when we decided to move in other directions, mainly the automotive industry, I contacted Robert Doornick, president of International Robotic Inc., because he had experience and contacts in the consumer market. He suggested the toy industry also and with the help of their contacts we are now in serious negotiations with one company and hope to release the first toy featuring emotional algorithm sensors mid-2006.
Our sensors can measure changes in a child's emotions through physical changes — nervous sweat, pulse, blood volume and skin temperature — when a child just touches a toy. If we can add a microphone they can also do voice stress analysis. The toy can take that information in, process it and say something like, "Hey, you seem nervous." They can even laugh at jokes.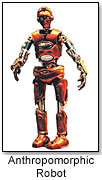 Actually, we're more focused on positive emotions. What will make the child excited? There's a new trend now in the game market to use physical exercise as part of the video game. I suspect our sensors will be useful for clients whose toys aim to offer a workout as well. They'll help motivate kids to exercise. We're concentrating on the electronics/video game market right now. Eventually we'll offer regular PC software that can help motivate kids through their homework, especially kids with visual cognitive disorders such as dyslexia.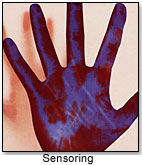 Other companies have added artificial intelligence capabilities to toys but it seems that the more artificial intelligence they add the less sensible and less sensitive the toys become. Artificial intelligence and sensitivity should run parallel. The toy shouldn't be all about how smart is this child, but how can I make this child happy.
Because the sensors were already developed for other uses it will be very affordable to outfit toys and companion products. The components themselves are rather inexpensive. Of course, if we're adding sensors to a hollow doll with no computerized parts, it will raise the price, but if it's a doll with some computerized abilities or a video game, the emotional algorithm components won't really increase the price noticeably. We want the price of toys with sensors to be comparable to those that don't have them.

Check back in future issues of TDmonthly Magazine to find out which new toys will utilize this unique technology.