---
Toys in the News: 2-28-08
Click Here for Current News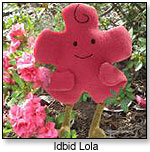 Idbids Make Toy Fair "Hits" List. February 28, 2008 – CNNMoney featured the following products/lines as breakout hits at Toy Fair 2008: Karito Kids by KidsGive, which broke its single-day sales record at this year's show; Pressman Toy, for its licensed offerings The Office Trivia Game, ESPN Jeopardy and Disney Wheel of Fortune; I Can Do That! Games, which churns out Dr. Suess-themed fun and was a Toy of the Year Award finalist; the eco-friendly Idbids characters; and Liquid Image Co.'s Digital Underwater Camera Mask.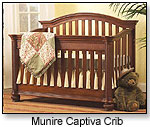 Munire Furniture Recalls Cribs. February 28, 2008 – The U.S. Consumer Product Safety Commission has announced a voluntary recall of about 24,000 Majestic Curved Top and Flat Top Cribs, Essex Cribs, Brighton/Sussex Cribs and Captiva Cribs imported by Munire Furniture Inc. due to support brackets that prevent the mattress spring from lowering enough, posing a hazard to children who might crawl over the railing and fall from the crib. The cribs retailed in specialty stores from November 2005 through November 2007.

Maryland Considers Lead Legislation. February 27, 2008 – Maryland's House of Delegates is close to approving a bill that would penalize companies selling lead-tainted toys with a $10,000 fine and would hire two inspectors to monitor toys entering the state, the Associated Press reported.

Hasbro Appoints Board Member. February 27, 2008 – Kenneth A. Bronfin, president of Hearst Interactive Media and former NBC executive, has been elected to Hasbro Inc.'s Board of Directors effective in March, according to a press release.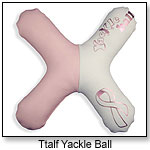 Yackle Hailed as Big Idea. February 26, 2008 – The Yackle Ball, manufactured by Ttalf Toys Corporation, has been selected for highlight on "The Big Idea" with Donny Deutsch, and will be featured in an episode airing within the next two weeks.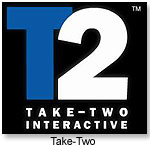 Take-Two Rejects $2 Billion. February 26, 2008 – Take-Two Interactive Software has so far refused the $2 billion cash offer put forth by Electronic Arts to take over the gaming company. Take-Two stocks ended high Monday, surpassing $26 per share after the bid was publicly announced, according to The Hollywood Reporter.

Looking for Toy Fair Coverage? February 26, 2008 – See top-10 lists, trend reports, videos, photos and more in TDmonthly's Toy Fair Highlights section. TDmonthly's three video crews shot more than 120 manufacturers demonstrating the best toys and followed brand new companies to see how they fared: Tails of Abbygail, Voxal, EthiKids, Puppetoys, Frolicking Floaters, Successful Kids and Beyond Chess. Check back daily throughout March to see new video demonstrations, and keep an eye out for excerpts from our Toy Frenzy! documentary.

Adams & Co. Brokers Easter Deal. February 25, 2008 – Through an agreement with Adams & Co. Real Estate, Easter Unlimited Inc., which specializes in the distribution of Halloween items, is taking up 10-year residence at New York City's 1115 Broadway, also called the Toys, Halloween & Seasonal Products Center. The company will use its more than 16,000 square feet for showroom and office space.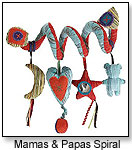 Mamas & Papas Adds Middle East Stores. February 25, 2008 – UK company Mamas & Papas has opened two new stores at shopping malls in Dubai, making Dubai the only city to house three of the company's locations. In addition to its 32 stores in the UK, Mamas & Papas also sells elsewhere in Europe and in Australia, New Zealand and North America, reported the Huddersfield Daily Examiner.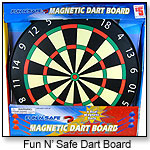 Magnetic Dart Boards Recalled. February 22, 2008 – The U.S. Consumer Product Safety Commission has announced a voluntary recall of about 250,000 FUN N' SAFE Magnetic Dart Boards imported by and sold at Family Dollar stores from January 2001 through January 2008. Small magnets can detach from the darts and pose serious, even fatal, hazards to young children if swallowed or aspirated.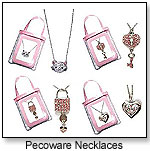 Pecoware Recalls Toxic Necklaces. February 22 , 2008 – The U.S. Consumer Product Safety Comission (CPSC) announced today that Pecoware Co. Inc., has voluntarily recalled 2,900 units of its metal necklaces for children due to the presence of high lead concentrations. The following four items should be taken away from children immediately: cat necklace, heart necklace, lock with key necklace and heart with key necklace.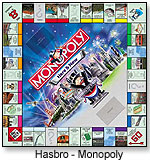 Hasbro and Universal Sign a Six-Year Deal. February 21, 2008 – Hasbro Inc. and Universal Pictures signed an agreement Wednesday, whereby Universal will produce at least four movies based on popular Hasbro board games, such as Monopoly, Candyland and Ouija. The first movie is set for release in either 2010 or 2011, Reuters reported.



Toy Story 3 Game to be Produced In-House. February 21, 2008 – The Walt Disney Co. rejected an offer by longtime Pixar partner THQ to produce a videogame based on the upcoming "Toy Story 3" movie. Instead, Disney is opting to self-publish the game, reported The Wall Street Journal.

House Passes Toy Safety Legislation. February 20, 2008 – House Bill 2647, the Children's Safe Products Act, passed unanimously by the House committee, and is awaiting review by the Senate. The bill addresses concerns over the safety of children's products, and, specifically, it limits the level of hazardous materials allowed in toys: lead and cadmium levels in toys must be 40 parts per million or less, while phthalate levels in toys must be 100 parts per million or less. These chemicals have been linked to mental and physical developmental defects in research animals and humans. The bill also outes clear penalties for non-compliance.

ANSI to Publish Toy Safety Assurance Program for Public Review. February 20, 2008 – The proposed plan, first presented to the TIA Board of Directors on Feb. 16, 2008, defines the safety responsibilities of toy manufacturers and offers ways to monitor adherence to these responsibilities. The plan is set for open public review and comment from Feb. 22 until Mar. 22, 2008, and can be accessed beginning Feb. 22 on the official ANSI website, TIA announced in a press release.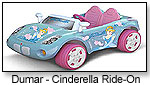 Cinderella Electric Ride-On Vehicles Recalled. February 19, 2008 – The U.S Consumer Product Safety Commission issued a recall of the Cinderella 12-Volt Electric Ride-On Vehicles, manufactured by Dumar International USA. The light blue vehicle features Cinderella graphics and pink seats, wheels and steering wheel; "Pontiac Soltice" is written on the back of the car. The voluntary recall of 64,000 units is based on the potential of the wires under the hood of the car and in the battery compartment under the seat to short circuit, posing a fire and burn hazard to children. Forty incidents of overheated wires have been reported, although no injuries have been reported. Consumers should immediately remove the vehicles from children and contact Dumar International USA for a free retrofit kit and a new battery.

Toy Industry Gets a Time Out. February 19, 2008 – In an annual address at Toy Fair, Consumer Product Safety Commission (CPSC) Acting Chairwoman Nancy Nord chided the toy industry for not effectively ensuring that its products met safety standards. Nord demanded the industry take action and stated that the CPSC is adding staff and working more closely with customs officials, reported the Associated Press.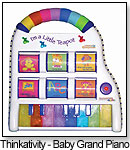 Imagination Meets Innovation. February 19, 2008 – The Step2 Company LLC has acquired Thinkativity Inc., expanding its line to cover educational products geared towards young learners, the company announced in an official press release. The Step2 Company LLC previously focused on products that encouraged the imagination, such as playhouses, outdoor toys, wagons and more, while Thinkativity Inc. focused on early learning, electronic and other educational toys.

Break Out the Snow Boots and the Umbrellas! February 18, 2008 – According to weather.com, Toy Fair exhibitors and attendees will experience showers, sun and snow over the next few days. Expect highs of about 36 degrees and lows of about 24 degrees.

Retail Giants Tighten Standards. February 18, 2008 – Effective on items shipped on or after Mar. 1, 2008, Wal-Mart Stores Inc. and Toys "R" Us Inc. will impose stricter standards on the level of lead allowed on the surface paint of toys shipped to their stores. Current federal standards mandate that lead levels be no more than 600 parts per million; Wal-Mart and Toys "R" Us are demanding no more than 90 parts per million. In addition, both retailers are also reducing the levels of PVC and phthalate allowed in items entering their stores, reported the Associated Press.


Toys Make Their Red Carpet Premiere. February 15, 2008 – Upcoming movies are making a huge splash before they even debut. At the 2008 Toy Fair, a plethora of toys based on anticipated movies such as "Speed Racer," "Wall E," "Iron Man," "The Dark Knight," "Indiana Jones and the Kingdom of the Crystal Skull," "Hulk" and "The Chronicles of Narnia: Prince Caspian" are set to launch, Reuters reported.

Toy Safety Assurance Program Proposal to be Revealed. February 15, 2008 – On Saturday, Feb. 16, the first day of Toy Fair, the TIA board of directors will review a proposal created to strengthen and clarify toy industry standards. The program addresses concerns about procedures and audit mechanisms for analyzing design safety, controlling the manufacturing process and testing products in-plant, TIA announced in a press release.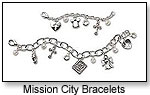 Mission City Press Recalls Leaded Bracelets. February 14, 2008 – The U.S. Consumer Product Safety Commission, in cooperation with Mission City Press, has announced a voluntary recall of about 11,000 A Life of Faith Charm Bracelet Sets because excessive levels of lead exist in the paint used on the pearl white beads. The bracelets retailed in specialty stores from October 2006 through November 2007.

Bikinis for Toy Fair? February 14, 2008 – An updated weather forecast from www.weather.com has snuffed the snow in favor of sun and rain. Projections for New York at Toy Fair are: Sunday, 42 degrees and mostly cloudy; Monday, 50 with showers and wind; Tuesday, 35 and partly cloudy; Wednesday, 39 and partly cloudy. Seems the projections are as changeable as the weather, so pack diversely!

Wrestling Toys to Come in 2010. February 14, 2008 – Toymakers Jakks Pacific Inc. and Mattel Inc. have respectively entered into agreements with TNA Entertainment and World Wrestling Entertainment Inc. to make licensed toys based on pro wrestling, for initial release in 2010. This announcement comes on the heels of WWE's legal suit against Jakks that was dismissed in December, Reuters reported.

Grand Toys to Buy Wham-O. February 14, 2008 – Grand Toys International Ltd. has agreed to purchase Wham-O, the manufacturer of Frisbee, from Cornerstone Strategic Management Limited for $35 million, Reuters reported.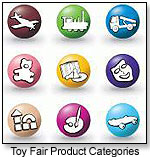 Nuremburg Finishes With Success. February 13, 2008 – The Spielwarenmesse International Toy Fair in Nuremburg, Germany, came to a successful close Wednesday after a six-day exhibition that drew nearly 2,700 exhibitors and about 80,000 visitors, 90 percent of whom have already said they'll attend next year's show. According to an official show report, the Way to School theme attracted companies specializing in stationery and school supplies and the InnovationCenter was more popular this year.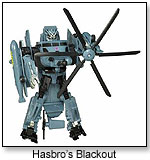 Dolls Suffered, Action Figures Ruled in '07. February 13, 2008 – Recalls and a weak economy contributed to a decrease in U.S. toy sales in 2007. The industry saw a 2 percent decline overall, dropping from $22.6 billion for the previous year to $22.1 billion. The hardest hit category was dolls, which fell 8 percent, followed by infant and preschool and outdoor and sports categories, which both dropped 5 percent, according to Reuters. The NPD Group reported that sales of action figures grew 8 percent last year, however, and properties such as Walt Disney's Hannah Montana, Ganz's Webkinz, Spider-Man and Transformers from Hasbro, and Air Hogs benefited as well.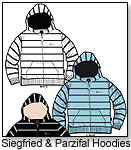 Boys' Sweatshirts Recalled. February 13, 2008 – The U.S. Consumer Product Safety Commission, in cooperation with distributor Siegfried & Parzifal Inc., has announced a voluntary recall of about 5,000 Karl Kani Boys' Fleece Hoody Sweatshirts due to drawstrings that pose a strangulation hazard. The sweatshirts retailed at A&E Store, DD Discount, Forman Mills, The Marmaxx Groups and Suit Mart stores from July through October 2007.

MGA Lays Off Employees. February 13, 2008 – According to an anonymous source, MGA Entertainment laid off more than 50 of its employees, including product managers, at the company's Los Angeles office on Tuesday.

Bundle Up for a Chilly Toy Fair. February 12, 2008 – Weather.com's 10-day forecast for New York City is showing a mix of snow showers, flurries and partly cloudy skies during the American International Toy Fair at Jacob K. Javits Center Feb. 17-20. Projected highs are 37 to 41 degrees, with lows dipping into the low 20s. The chance for precipitation is highest on Sunday and Tuesday, at 30 percent.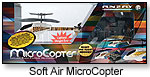 Soft Air Recalls Helicopters. February 12, 2008 – The U.S. Consumer Product Safety Commission, in cooperation with Soft Air USA Inc., has announced a voluntary recall of about 30,000 Remote-Controlled Helicopter Toys because the battery inside the product can catch fire while charging, posing a fire hazard to consumers. The helicopters were sold at sporting goods and other retail stores from May through December 2007.

MEGA Brands Announces New Standard. February 12, 2008 – MEGA Brands and testing company Intertek have joined forces to create a new ingestion gauge that surpasses current safety standards for ingestion, and have developed a line of MagNext™ magnetic construction toys that adhere to the new standard, according to a press release.


Ubisoft Awarded $13 Million. February 12, 2008 – Video game publisher Ubisoft Entertainment received $13.2 million in the settlement of a licensing dispute with MGA Entertainment over Bratz™. Ubisoft was authorized in 2002 to produce video games based on Bratz, but the next year when MGA wanted to renegotiate the agreement and Ubisoft disagreed, both sides ended up suing one another, according to a press release.

China's Prices Rise for Hasbro. February 12, 2008 – Hasbro Inc. anticipates Chinese-made products will cost 14 to 15 percent more this year owing to more safety measures as well as increases in currency and labor costs, Reuters reported.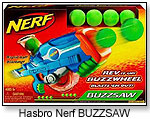 Hasbro Reports Strong 4Q. February 11, 2008 – Hasbro Inc.'s quarterly profit announced today exceeded analysts' expectations, with fourth-quarter earnings hitting 84 cents a share/$133.7 million thanks in part to its Nerf, Furreal Friends and Transformers toys. While awaiting a sequel to the Transformers film, Hasbro will release product s for the Iron Man, Indiana Jones and Incredible Hulk movies, Reuters reported.

Baby Plays Rents Toys Online. February 10, 2008 – Houston mother Lori Pope began a Web-based toy rental company online last October, allowing subscribers to monthly receive, and then send back, toys suitable for newborns through preschoolers. Baby Plays sanitizes the toys, replaces batteries and even tests new batches for lead paint when they come in, the Associated Press reported.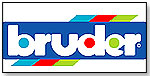 Chinese Company Copies Bruder. February 8, 2008 – Jusweet Candytoy of Guangdong, China won a 2008 Plagiarius Award for ripping off a line of toy trucks and packaging made by Bruder of Germany, BusinessWeek reported.

Baby Bottles Host Dangerous Chemical. February 7, 2008 – A recent study revealed that the toxic chemical bisphenol A, a synthetic sex hormone found to have adverse effects on animals at low exposures, leaches from new plastic bottles when heated. Environmental health groups in the United States and Canada are calling on manufacturers to phase out the chemical immediately, according to a press release.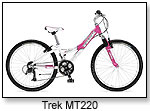 Trek Recalls Bikes. February 7, 2008 – The U.S. Consumer Product Safety Commission, in cooperation with Trek Bicycle Corp., has announced a voluntary recall of about 49,000 Trek MT220 Girls Bicycles because the frame can break and cause loss of control. Trek has received 13 such reports and is aware of four minor injuries. The $300 bike retailed at Trek dealers nationwide from April 2004 through June 2007.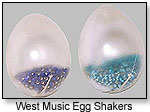 West Music Recalls Egg Shakers. February 7, 2008 – The U.S. Consumer Product Safety Commission, in cooperation with West Music Company, has announced a voluntary recall of about 5,500 Transparent Toy Egg Shakers due to choking and aspiration hazards presented by small beads if the endcap detaches. The shakers sold in West Music stores, catalogs and online from October 2006 through December 2007.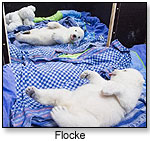 Bears "Flocke" to Nuremburg. February 7, 2008 – The German polar bear cub taken in by zookeepers in January has inspired the creation of new toys and games, drawing attention just in time for the Nuremburg Toy Fair, the Associated Press reported. Baby "Flocke" (Snowflake) will be featured on jigsaw puzzles by Noris, games by Creativ and plush by Steiff. Photo by Ralf Schedlbauer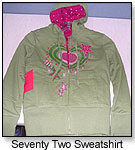 Kids' Sweatshirts Recalled. February 6, 2008 – The U.S. Consumer Product Safety Commission, in cooperation with Seventy Two Inc., has announced a voluntary recall of about 1,800 Bonafide Love Children's Hooded Sweatshirts because the product has a drawstring in the hood that can pose a strangulation hazard. Both the robots and hearts and stars styles retailed at Nordstrom from November through December 2007.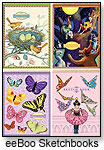 eeBoo Recalls Sketchbooks. February 6, 2008 – The U.S. Consumer Product Safety Commission, in cooperation with eeBoo corp., has announced a voluntary recall of about 80,000 Sketchbooks with Colored Spirals because there are excessive amounts of lead in the paint on the spiral metal bindings. Available in eight designs, the sketchbooks retailed at specialty and gift stores from September 2005 through January 2008.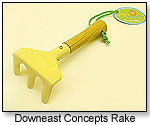 Rakes Recalled for Lead Paint. February 6, 2008 – The U.S. Consumer Product Safety Commission, in cooperation with Downeast Concepts Inc., has announced a voluntary recall of about 400 Toy Gardening Hand Rakes because paint on the product contains excessive levels of lead. The rakes were manufactured in China and sold at home improvement and toy stores from June through November 2007.

Mattel CEO: 2008 Brings Higher Prices. February 6, 2008 – CEO Robert Eckert of Mattel Inc. on Wednesday expressed optimism for 2008, but said that the company will have to raise its prices this year due to appreciation of the Chinese currency, Reuters reported.

Wal-Mart Canada Says "No" to LEGO. February 5, 2008 – Wal-Mart Canada, Corp. has stopped selling LEGO blocks due to pricing disagreements and will likely fill the empty shelf space with Mega Bloks sets by Mega Brands, Dow Jones reported.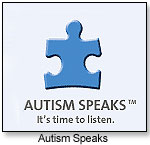 Toys "R" Us Speaks for Autism. February 5, 2008 – This year, Toys "R" Us is once again joining the fight against autism, supporting the Autism Speaks research organization by holding a nine-week fundraiser in its U.S. stores and nationally sponsoring the foundation's Walk Now for Autism program, according to a press release.

China's Quality Crunch Opens Up Growth. February 5, 2008 – Despite increased quality controls and factories having to raise prices by 10 to 15 percent, China exported $11.4 billion worth of toys from January to November 2007, beating the same timeframe in 2006 by 25 percent. The Hong Kong Trade Development Council has recommended that toymakers focus on the domestic market as well as export opportunity, since more families are seeking quality-made toys, according to China View.

Mattel Signs With CAA. February 4, 2008 – Creative Artists Agency is now working with Mattel Inc. to strengthen the company's entertainment base and help develop television shows, movies and games from brands Fisher-Price, Barbie, Hot Wheels, UNO and others, Variety reported.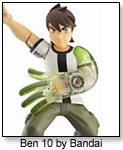 Ben 10 Becomes a Teen. February 4, 2008 – The Cartoon Network's Ben 10 will be five years older this spring when "Ben 10: Alien Force" makes its television debut. The change to a 15-year-old Ben will allow for different plots and will give toymaker Bandai freedom to produce licensed Ben 10 electronics and remote-controlled vehicles, Brandweek reported.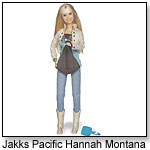 Hannah Montana Tops Box Office. February 3, 2008 – The limited release of the 3-D movie "Hannah Montana & Miley Cyrus: Best of Both Worlds Concert" took in $29 million this weekend, beating the previous record for the largest debut on a Super Bowl weekend by more than $7 million. Disney has decided to extend the film's run, according to the Associated Press. "All of the Hannah Montana products from JAKKS Pacific were hugely popular in 2007," Genna Rosenberg, SVP of corporate communications and investor relations for JAKKS Pacific, told TDmonthly, adding that the company's Hannah Montana line will be available at Wal-Mart. "We expect the expanded lines to be even bigger in 2008, with more fashion dolls assortments ... new role-play toys that girls can use to 'become' Hannah Montana, more advanced electronics products and retail partners who are more supportive than ever."

Prices of Chinese Goods Rise with Inflation. February 1, 2008 – China has been raising its export prices for more than half a year now due to higher material and energy costs as well as new rules within manufacturing and a weakening dollar, contributing to the United States' climbing inflation, which hit 4.1 percent in 2007. Chinese-made toys and apparel sold in the United States may experience price hikes of up to 10 percent this year, the New York Times reported.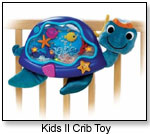 Crib Toys and Teethers Recalled. January 31, 2008 – The U.S. Consumer Product Safety Commission, in cooperation with the companies named, has announced voluntary recalls of the following items: about 15,000 Baby Einstein Baby Neptune™ Soothing Seascape Crib Toys made by Kids II Inc. and sold at department stores and online from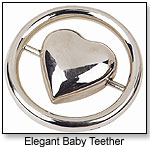 November 2007 through January 2008, because the anchors holding the back straps can detach and pose a choking hazard; about 200 Heart and Car Sterling Silver Teethers imported by Elegant Baby and Baby Needs Inc. and sold at baby boutiques February 2005 through September 2006, because the hearts and cars can break off and pose a choking hazard; and about 14,000 Girls' Hooded Jackets, distributed by AJBlue LLC and sold at Marshalls stores from August through November 2007, because the hood has a drawstring that poses a strangulation hazard.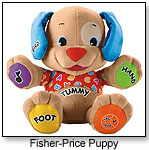 Despite Recalls, Mattel Posts Solid Year. January 31, 2008 – Mattel Inc. released its 2007 financial results today, revealing that the toymaker's net income for last year reached $600 million, surpassing 2006 by more than $7 million. Roughly 15 percent of Mattel's operating income for the year went to recall-related expenses. Although gross sales were slightly down in the United States, they grew by 17 percent internationally. Gross sales of the Fisher-Price brand increased 19 percent worldwide. The company also gained via previous-year tax benefits during the fourth quarter, according to a press release.
THIS BANNER IS AN AD:
---
---