---
Storeowners Step Out for Toy Fair
Retailers Look for Europe in the Big Apple
"I never go to see the manufacturers that I already deal with." — Linda Hanzelko, Timmy's Toy Chest

Two-thirds of the 24 specialty retailers surveyed by

TD

monthly Magazine this month said they'll be attending the American International Toy Fair in New York City next week, browsing for games above all else, but also shopping for wooden toys, construction toys and everything from puppets to puzzles.

WHY, I DO RECALL…

Owner Linda Ambrosino of G. Willikers in Saratoga Springs, N.Y., is expecting a different show from years past, due in part to the many toy recalls. "I haven't done as much pre-show ordering because I think I might need to change direction," she said.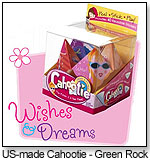 Both Linda and Jane Willis, co-owners of The Village Toy Shop in New Hartford, N.Y., plan to check out companies that manufacture in the United States, or, as Jane said, products "not made in China."

PINING FOR EUROPE

Adam Frost of The Wooden Wagon in Ossining, N.Y., specializes in product from Europe and pointed out that Toy Fair isn't his primary show.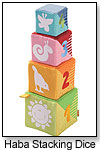 "We meet with the majority of our manufacturers at the Toy Fair in Germany," he told

TD

monthly. "But we will certainly go to see HABA and Selecta to say hello and reacquaint ourselves with the people on the other side of the phone."

Playmobil is another German company that appeared on retailers' lists of manufacturers to visit.
But Candace Gooch, owner of At Once All Agog in Limerick, Maine, isn't sure her picks will even be at the show.

"What I'm hoping I will find are some of the European products that were not at Toy Fair the past couple of years — Ostheimer and Kinderkram," she said.

ESTABLISHING STRATEGY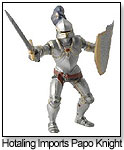 Stacy Coleman of The Peanut Gallery Toys in Murfreesboro, Tenn., believes it's crucial to see certain kinds of products — dolls, Papo figurines [from Hotaling Imports] and Bruder trucks, for example — at the show to evaluate detail and functionality.

"I like to see every toy that I order," she told

TD

monthly. "Typically, if I don't see it, and order it, I'm not as happy with it when I get it in."

Owner Christine Osborne of Wonder Works in Charleston, S.C., plans to begin her booth visits on the lower level exhibit hall, finding companies who are "hungry for [her] business" with good customer service and reasonable pricing.

Alan Brafman, buyer for Little Things Toy Store in Brooklyn, N.Y., is "looking to visit manufacturers with whom we have long-term successful relationships. … Good manufacturers will often expand into new categories."

FINDING THE "NEW"

Linda Hanzelko, owner of Timmy's Toy Chest in Lake Mary, Fla., takes a different approach, focusing solely on new companies.

"I never go to see the manufacturers that I already deal with, for the most part. I'm going to find somebody that I don't know exists," she said. "Typically, I get really excited if I can find three or four."

As for companies that have been around, Osborne is intent on visiting Melissa & Doug because of the company's "unbelievable customer service" and the way they take care of specialty stores. Here are several others retailers plan on seeing: Corolle, Folkmanis, Briarpatch, Mattel, Hotaling Imports (Papo), Alex, Manhattan Toy, International Playthings, Madame Alexander and Blue Orange Games.

See products by these companies below:







.

AD
---






.

AD
---






This hand-painted character is designed to encourage children's imaginations as they play. It shows the famous Robin Hood in colorful clothing with weapons at hand.

.

AD
---






This pocket-sized, 1:128 scale die-cast tractor is designed with working parts and features fine detail. The replica, which measures 1.9" L x 0.9" W x 1.1" H, comes with a screwdriver for installing the included tow hitch or key chain to the rear.

.

AD
---






Dolly Licorice is a 10" vinyl doll with a cloth body and black hair. She's dressed in bright colors with striped stockings and a pink streak running through her hair. Launch date: January 2008.

.

AD
---






In this game, kids create one-of-a-kind critters with the turn of a page. The flip books have color-coded index tabs and are divided into top and bottom pages. Roll the die and flip the tabs accordingly, creating up to 100 different animal combinations. An added feature of this board game is that all players play at once. Each game comes with a game board, four flip books, four soup spoons, a soup bowl, 15 animal tokens, a color-coded die and complete game rules. Launch date: Spring 2008.

.

AD
---






Each 2-3/4" collectible model car is die-cast on a 1:64 scale. Each car comes with a 5-1/2" x 7" blister card. The car assortment includes: Chick Hicks, Cruisin Lightning Mcqueen, Dale Earnhardt Jr., Darrell Cartrip, Dinoco Chick Hicks, Dinoco Helicopter, Dinoco Lightning Mcqueen, Fred, Lightning Mcqueen, Mario Andretti, Old School Ramone, Pit Crew Member Fabulous Hudson Hornet, Pit Crew Member Fillmore, RPM #64 and Snot Rod. Launch date: December 7, 2007.

.

AD
---






Created for children ages 6 months and up, this super-soft snuggle pal comes in his own satin-lined "pod" and is based on the WHO character from the Dr. Seuss classic "HORTON HEARS A WHO." Babies will love toting and tucking in their own adorable first baby doll. Launch date: January 2008.

.

AD
---






.

AD
---






.

AD
---






The Baby Bathroom is specially designed to fit in the Baby Play House, but can also stand alone. The bathroom includes a shower stall, a vanity sink with a mirror, a toilet with a seat that lifts up and down, a throw rug, a bath towel, a little basket for towels and more. Calico Critters are available separately.

.

AD
---






The painting set features four preprinted 6" x 6" canvases. The set includes eight 0.4 fl. oz. tubes of acrylic paint, four brushes, a mixing palette and a painting guide. Launch date: 2008.

.

AD
---






Break out the pirate ship and set sail for lands unknown... but don't hurt your knees during the voyage. Children will love sprawling on this wonderful, New Zealand Wool, pirate-themed floor carpet. Measuring nearly 5' x 5' the Pirate Joe carpet will thrill and delight boys and girls alike. Made of New Zealand Wool.

.

AD
---






.

AD
---
THIS BANNER IS AN AD:
---
---