---
TDmonthly's Book Expert
One Educated Bookworm's Opinion
If you want to know which books to sell in your toy store, find out what the kids have to say. Each month, children's book author Amy Downing reads new titles to children, gives her educated opinion on positioning and sales to

TD

monthly Magazine readers, and rates them with 1 to 5

TD

s (for

TD

monthly!), with "5" as the highest rating.

While reading the titles below, she encountered truths about friendship, life and heroic efforts, "starring" several of the books as real literary champions.

---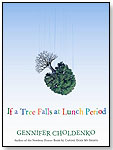 Title: If a Tree Falls at Lunch Period
Author: Gennifer Choldenko
Publisher: Houghton Mifflin Harcourt
Gender: Boys and Girls
Age: 10 and Up
MSRP: $17.00



TD

monthly rating:




What It Is: This mid-grade novel is hard to put down. It is the story of seventh graders Kirsten and Walk. Given Kirsten's affluence and recent weight problem, and Walk's high intelligence and status as an outcast at his new all-white school, they're unlikely friends. But they find out they are bound by something much stronger than the extra-credit project they were assigned together.

Why You Should Carry It: With all the formulaic series available, it's refreshing to find a book that just stands on its own as a well-written, thought-provoking read. "When a Tree Falls at Lunch Period" is one such book. This award-winning author grew up in a school that was primarily white, then bused to a school where she was the clear minority. Her experiences add truth and give her characters a depth that is sometimes lacking in other mid-grade novels.

What Kids Think: This was not reviewed by a kid panel.

---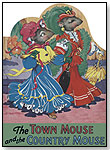 Title: The Town Mouse and the Country Mouse
Illustrator: Ethel Hays
Publisher: Green Tiger Press
Gender: Boys and Girls
Age: 4 to 8
MSRP: $9.95



TD

monthly rating:




What It Is: This oversized, die-cut picture book was first published in 1942. The town mouse invites her country cousin, who lives simply and has a quiet existence, for a visit to taste the "fine fare" she enjoys daily. However, when the country mouse arrives, the two spend the day running from angry cooks, curious cats and yapping dogs. The moral of the story comes from the country mouse: "I would rather have simple fare and peace of mind than elegant fare and a troubled mind."

Why You Should Carry It: Not only are the classic look and feel appealing, but the point of the story is important for today's children. They may not know what "fare" is, but that's what parents are for.

What Kids Think: This was read to a group of children 5 and under, who did not take their eyes from the colorful, sweet illustrations.

---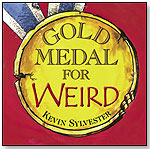 Title: Gold Medal for Weird
Author: Kevin Sylvester
Publisher: Kids Can Press
Gender: Boys and Girls
Age: 8 to 12
Price: $6.95



TD

monthly rating:




What It Is: "Gold Medal for Weird" is filled with all kinds of athletic anecdotes that have one thing in common — each one is weird in some way. There are 18 chapters called "events." Each features a few short stories. Chapters include athletes who cheated or never gave up, wardrobe malfunctions and interesting details about the first Olympic Games. There is even a chapter on crazy weather that affected sports events.

Why You Should Carry It: "Gold Medal for Weird" is a different sports book with entertaining tidbits and odd facts that sports lovers young and old will love. Reluctant readers may be more likely to pick up this book because the information is fascinating. The smaller passages also make it more manageable for those who who find it difficult to sit for a long period of time.

What Kids Think: My 8-year-old boy said, "It's really, really weird!" and proceeded to take it to school to show all his friends. He's not even a sports enthusiast.

---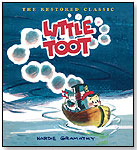 Title: Little Toot
Author/Illustrator: Hardie Gramatky
Publisher: Penguin Group
Gender: Boys and Girls
Age: 4 to 8
MSRP: $17.99



TD

monthly rating:




What It Is: This classic tale of a tugboat named Little Toot was originally published in 1939. The tugboat's father, Big Toot, pulls in large ships from the open sea into the harbor. Little Toot has no interest in following in his father's wake until the younger boat saves an ocean liner on his own during a storm.

Why You Should Carry It: Classic picture books are a part of history, allowing present and future generations to learn about times past. "Little Toot" ventures back to when travel across the sea was dependent on ocean liners, rather than flight. Even the simpler illustrations signify a time when life was not so loud, bright and distracting. The art is painted primarily with blue and black watercolors, with splashes of deep orange to red. Classics are not always better than books of today, but they can offer insight into years gone by.

What Kids Think: Young ones couldn't resist the adorable Little Toot. They loved his small billows of smoke. Those over 6 years old found the book boring — perhaps a reflection of too much television and sugary breakfast cereals.

---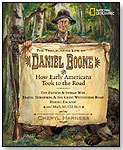 Title: The Trailblazing Life of Daniel Boone
Author/Illustrator: Cheryl Harness
Publisher: National Geographic Society
Gender: Boys and Girls
Age: 8 and Up
MSRP: $16.95



TD

monthly rating:




What It Is: This comprehensive look at the life of American adventurer Daniel Boone is broken up into several subsections within chapters according to the state where Daniel lived. A timeline runs at the bottom of every page, including such facts as "Russian Cossacks conquer Crimea on the Black Sea (1771)" and "Prussia and Austria declare war on France (1813)."

Why You Should Carry It: The book is graphically appealing with cartoon-style illustrations and interesting visuals throughout. However, I found the information to be cumbersome. The author gets bogged down in so many details that it would be extremely difficult for a youngster to maintain the focus of the book — Daniel Boone. The timeline, for instance, might be more effective if it stuck to American history, with an occasional important fact on England. Instead, it reaches all over the world, distracting readers from the main subject.

What Kids Think: When 8- to 10-year-olds had an opportunity to read this book, they picked it up and thumbed through it. Then, they put it right back where they found it.

Writer's Bio:
Amy Downing has been in children's book publishing for more than 15 years. As the editorial director of a small juvenile publishing house in Los Angeles, she has developed hundreds of titles for trade, mass market, book clubs and fairs. She is also the author of more than 20 books for children, ranging from picture books to nonfiction titles for the library market.
Read more articles by this author
THIS BANNER IS AN AD:
---
---