---
Exhibition Guru Gives Tips for Toy Fair
How to Staff a Booth and Avoid Common Blunders
"In sales in general, over 85 percent of success is attitudinal." — Charles W. Allen, The C.W. Allen Group

If you're attending Toy Fair for the first time, you may have questions about exhibitor dos and don'ts. Charles W. Allen, whose company, The C.W. Allen Group, offers event marketing solutions for manufacturers, opened up to

TD

monthly Magazine about common exhibitor mistakes (and fixes!):

What are the biggest mistakes first-time exhibitors make, and how can they avoid them?

1. Relying on the "booth-alone" approach, which actually reaches only 2.6 percent of prospective buyers at the expense of over 97 percent. Integrating just a few advertising, event-marketing and sponsorship "tools" can dramatically increase qualified booth traffic and sales conversions.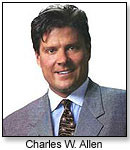 2. Absence of — or very poor — boothmanship practices. There exist five essential steps to every winning trade show presentation: rapport, description, benefits, wrap up and assumed close. These will be covered at the Toy Fair 2008 on-site Exhibitor Workshop entitled "The Five Essential Steps to Every Winning Presentation." See tips on good boothmanship here.

3. Poor strategic booth presentations — exhibits that do not quickly convey how they profitably benefit prospective buyers who are passing by. Effective booths must interrupt and engage long enough for the booth staffer to facilitate the decision-making process.

Most exhibits in the same product/service category all say the same thing. Instead of using common phrases — think "highest quality" and "best service" — use dynamic benefit statements such as "New ... proven methodology" or "Children now learn manners ... the fun way!"

4. Lack of preparation. Every second counts! Therefore, every detail must be carefully planned in advance of the show. Spectacular performance is always preceded by unspectacular preparation.

Set pre-show meetings with your entire booth staff to go over every detail (relating to logistics, marketing, sales preparation, etc.) of exhibition participation. Set up a "lead generation system" such that all leads not closed at the show can be most efficiently and effectively harvested after the show. The keys to all good lead generation systems are timing, coordination and careful monitoring.

5. Lack of enthusiasm. Infectious enthusiasm and conviction (while focusing on the prospect) will work when nothing else will. Most prospects will reflect the same level of enthusiasm they feel from exhibitors. In sales in general, over 85 percent of success is attitudinal. In the final analysis, people might not always remember what you say, but they'll always remember how you made them feel.

Hold a meeting every morning prior to the show's opening to drum up an infectious enthusiasm amongst your booth personnel. Be sure that every booth staffer clearly understands your respective exhibiting objectives, the details of all of your products and the benefits that accrue from them.

How should manufacturers decide how many representatives and resources to bring … and avoid wasting money?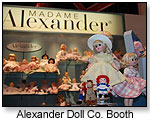 The appropriate number of representatives is entirely predicated on the size of the booth and projected number of booth visitors per day. Avoid a crowded booth, which is always perceived as an invitation to "try again later." These prospects very rarely come back.

The exhibitor should schedule booth hours for each respective staffer and insist that they not visit the booth unless they are scheduled to be there. Long hours of staffing a booth can lead to fatigue, loss of enthusiasm and poor performance. If possible, I recommend bringing additional booth staffers for booth-duty rotation so that no one staffer has more than four consecutive hours of booth duty. This is more cost-effective than fewer booth staffers that yield lower levels of performance.

For exhibitors who are distributing brochures from literature carousels at the show's front entrance, I recommend a supply of 500. For the booth itself, bring no more than 500 brochures, order forms, spec sheets, etc. When you consider the actual number of potential quality booth engagements during a show, this number is aggressive. However, it's always better to be safe than sorry.

Writer's Bio:
Julie L. Jones has written articles for both newspapers and magazines. Before joining the staff of TDmonthly Magazine, she worked as a communications writer and provided editorial support for a market research company.
Read more articles by this author
THIS BANNER IS AN AD:
---
---