---
Singing Prodigy Eschews Toys for Grander Things
Touring, Singing and Making Friends Are Entertainment Enough
"I have a globe that tells all about the world." — Connie Talbot, singer, age 7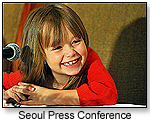 When TDmonthly Magazine spoke with Connie Talbot ― the 7-year-old singing phenomenon whose "Over the Rainbow" album will debut this month on the AAO Music/Reality label ― she said she was hoping to get a bicycle for her birthday on November 20.

What type of bicycle?

"I don't know," she said, but her color preference was "pink."

As for any other toys that might be coming her way, she said, "I would like to just wait and see."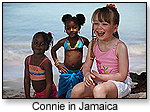 CONQUERING SIMON … AND THE WORLD

Connie's clear and lovely voice earned her second place on the UK TV show "Britain's Got Talent." She even won over the intimidating Simon Cowell, of American Idol infamy, who judged her first performance as "fantastic!" She's been on a roll ever since, going gold in the UK, Hong Kong and Taiwan, bumping Madonna off the No. 1-spot on British charts, getting more than 44 million views on her YouTube videos, and giving concerts all over the world for wildly enthusiastic audiences.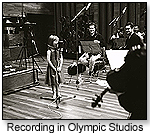 Not surprisingly, then, the one toy she could recall having at home was a "globe that tells all about the world." She said that she liked all the countries she'd visited thus far, but especially enjoyed Jamaica because of the beaches.

Does she use a pail and shovel or build sand castles at the beach?

"Not really," she told TDmonthly. "I get a stick and draw things."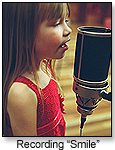 Better Than Christmas

She laughed when asked if she played with dolls — "No!" — and admitted only to having a single "teddy bear," who hadn't yet been named. She does have a Nintendo Wii and is looking for an MP3 player.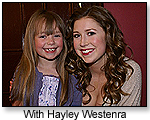 While toys may not be foremost on Connie's mind, her upcoming tour to the United States is. "I'm really looking forward to it!" she said.

Regarding Christmas, however, she was uncertain of what would be on her list to Santa.

"Maybe a helmet," she said. "For my bike!"

Update 10/23/08: Since her fall 2008 debut in the States, Connie is #2 in the Billboard top-100 single sales, #7 on the Billboard National Heatseekers album chart, #8 in the Billboard Kids audio national album chart and an entry in the Indy top 50.

Writer's Bio:
ALISON MAREK is an award-winning writer, director and cartoonist whose work has been published by Fairchild Publications and DC Comics (Piranha Press), broadcast on Showtime and other cable networks, and viewed worldwide in film festivals. See her short films and print work on www.alisonmarek.com. Watch her nefarious villains in the web series www.MuggsMovers.com. Get inspired by her cartoons "Daily ARFFirmations to Unleash Your Inner Fido" at www.ARFFirmations.com. Phew! And then ...
Read more articles by this author
THIS BANNER IS AN AD:
---
---