---
Travel Charmers Charm Adults and Children Alike
KidsGive's Soft Dolls Invite a World of Fun
"I like the fact that it opens the door to learning about other countries in a fun way." — Ruth Mandt, grandmother

TDmonthly Magazine's Dolls Roundtable reviewers loved the soft bodies, embroidered faces, cute outfits and delightful charm bracelets of Karito Kids Travel Charmers, a new line of five dolls from KidsGive.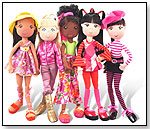 Name: Travel Charmers™ Soft Dolls
Company: KidsGive, LLC
MSRP: $20.00
Age: 3 and up
Gender: Girls
Category: Dolls

TDmonthly rating: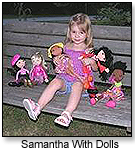 What It Is: Part of a line of five soft-bodied dolls, each 16" doll wears a modern outfit representative of her native country (France, Japan, Madagascar, Brazil or Canada), and comes with a charm that can be placed on the included bracelet or inserted into Crocs shoes. The dolls have saran hair and embroidered faces. Books featuring each doll are available separately.

Packaging: The dolls came in open packages that showed the complete doll and allowed the doll to be touched. The packaging told about each doll's native country, and a charm was attached at the top of the box. "The packaging is colorful and eye-catching," Tong said. All participants thought it was informative and would attract children to the product.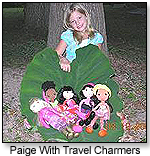 Playability: The children were excited to see that the dolls represented different countries. Paige (8), Alyssa (9) and Lexi (4) went online to look up each country represented. Simpkins said Samantha (3) enjoyed carrying the dolls around. They loved the hair, and Tong said her girls liked the embroidered faces.

Davis watched children pretending to have a classroom of exchange students. "Wan Ling" seemed to be the favorite of all the dolls. "Oh, she's so pretty!" Alyssa (9) and Lexi (4) told their mother.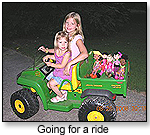 "The charms were especially neat and caught the kids' attention," Tong said. Her daughters (9 and 4) were also very interested in each doll's travel plans. "[These dolls] opened up their minds about the world and wanting to travel abroad," she added.

Davis pointed out that this set of dolls teaches children that all children around the world are the same: "They like to have fun, play and be girls. … A smile is the same in every language." Mandt agreed: "I like the fact that it opens the door to learning about other countries in a fun way."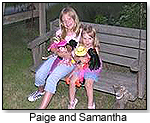 Value: All participants felt that the nationalities represented would make the dolls popular, and most felt that around $15.00 or lower would be a good price for the individual dolls.

"Children that have only one or two of the dolls would want to collect them all," Davis said. Cox noted that she "would buy it for the store and recommend it."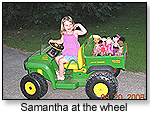 Improvements: Mandt was concerned about younger siblings putting the charms in their mouths, and several participants felt the price was slightly high.

Roundtable participants included Ruth Mandt with granddaughter Paige (8); Teresa Simpkins with Samantha (3); Mildred Tong with Alyssa (9) and Lexi (4); retailers Collette Shockley of The Littlest Princess Doll Shop in Norcross, Ga., and Alison Cox, owner of Animal Quackers in Raleigh, N.C.; and Virginia Davis, doll collector.

Writer's Bio:
Virginia Davis is a freelance writer who is considered an expert in the area of dolls and collectibles. She has written hundreds of articles on dolls and toys, as well as other subjects, for numerous publications. She lives in Georgia.
Read more articles by this author
THIS BANNER IS AN AD:
---
---