---
Toys in the News: 9-30-08
Click Here for Current News

RC2 Bails on Publications International Acquisition. September 30, 2008 – RC2 Corporation has announced it will not be moving forward with plans to purchase Publications International's Children's Publishing Division, owing to increased financing requirements due to capital market conditions. According to a press release, the company may revisit the deal at a later date.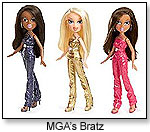 Mattel Moves to Stop Bratz Production. September 30, 2008 – Mattel filed an injunction request with U.S. District Judge Stephen Larson on Monday, asking that he order MGA Entertainment to stop producing and selling Bratz dolls. Arguments are scheduled for Nov. 10, according to the Associated Press.

What's on Kids' Wish Lists? Video Games. September 29, 2008 – Ninety percent of teenagers and tweens will request a video game for the holidays this year, according to a Holiday Gift Tracker Survey of nearly 1,000 children and teens by national retailer Game Crazy. The four most-desired games among 8- to 17-year-old boys and girls are as follows, according to a press release: "Guitar Hero World Tour," "Rock Band II," "Mario Kart," and "Dance Dance Revolution Hottest Party II."

Fisher-Price Plans $20 Million Upgrade. September 26, 2008 – The Fisher-Price headquarters in East Aurora, N.Y., will soon be the recipient of a $20 million reinvestment that will update conference rooms for advanced teleconferencing capabilities, enhance audio recording rooms, implement a new system for mail tracking, and make improvements to the company's model shop. Changes to the 1950s "Building 17" will be made over several years, the Buffalo News reported.

Toy Police Cars Recalled for Lead Paint. September 25, 2008 – The U.S. Consumer Product Safety Commission, in cooperation with TCB Imports, has announced a voluntary recall of about 3,000 Toy Police Cars due to excessive levels of lead in the red paint on the product. The cars were made in China and retailed at dollar and discount stores from May through August 2008.

CPSC to Welcome New Chief of Staff. September 25, 2008 – Quin Dodd, chief of staff at the U.S. Consumer Product Safety Commission is leaving his position, effective Oct. 1, to join a consumer product safety group at a law office. Joseph Martyak, counsel to Chairman Nancy Nord, will take over Dodd's position, according to a press release. Martyak has held positions with the U.S. Environmental Protection Agency, the U.S. Department of the Interior and the American Legacy Foundation.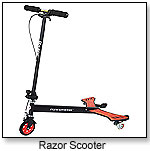 Razor Scooters Recalled After Riders Undergo Surgery. September 25, 2008 – The U.S. Consumer Product Safety Commission, in cooperation with Razor USA LLC, has announced a voluntary recall of about 103,000 Razor® PowerWing™ Three-Wheeled Scooters because of sharp edges underneath the foot platforms. Among 10 reports of injury, four consumers had to have tendon surgery and three required stitches. The scooters were sold through various retailers nationwide and online from October 2007 through September 2008.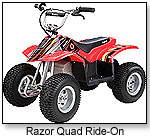 Razor Recalls Four-Wheelers. September 25, 2008 – The U.S. Consumer Product Safety Commission, in cooperation with Razor USA LLC, has announced a voluntary recall of about 30,000 Razor® Dirt Quad Electric Powered Ride-On Vehicles due to a throttle controller defect that causes the vehicle to surge forward. Razor has heard of two injuries related to the defect, among 60 reports of the ride-on unexpectedly lurching forward. The four-wheelers retailed nationwide from August 2006 through September 2007. Consumers can contact Razor for a free replacement controller.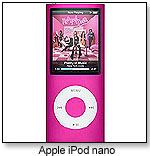 Toys "R" Us Names Hot Holiday Toys. September 25, 2008 – Among the 36 items on Toys "R" Us' 2008 Hot Toy List, which includes toys for babies to big kids, are Nintendo's Wii Fit, Spin Master's Bakubelt™ Action Kit, JAKKS Pacific's EyeClops Night Vision Infrared Stealth Goggles and Apple's Pink 8GB iPod nano.

King Jouet Expands in Europe and Asia. September 24, 2008 – French toy company King Jouet plans to open stores in Shanghai, Spain and Switzerland this year, in addition to continuing its development in France, according to Franchise Key International.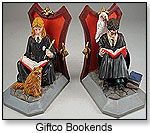 Giftco Recalls Harry Potter Bookends. September 23, 2008 – The U.S. Consumer Product Safety Commission, in cooperation with Giftco Inc., has announced a voluntary recall of about 36,000 Harry Potter Bookends because paint on the product contains excessive levels of lead. The bookends were available through fundraisers for elementary schools and at dollar and discount stores from June 2004 through January 2006.

Holiday Sales to See Slowest Growth Since '02. September 23, 2008 – A report from the National Retail Federation predicts that holiday sales will increase a mere 2.2 percent this year, falling well short of the 4.4-percent 10-year average for growth. Holiday sales growth hit a low of 1.3 percent in 2002. Financial concerns will likely lead retailers to launch hefty discounting campaigns and sales even before Thanksgiving, the Associated Press reported.

Kane/Miller Honored With Business Award. September 22, 2008 – The U.S. Local Business Administration selected Kane/Miller Book Publishers as winner of a 2008 Best of La Jolla Award for local marketing success and for putting forth a positive image within their community.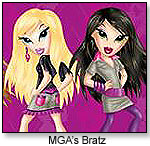 Mass Retailers Cut Down on Bratz. September 22, 2008 – MGA Entertainment's Bratz dolls won't have quite as jolly a holiday season this year, as Target is cutting its shelf space for the brand in half and Wal-Mart has decreased orders as well. Sales of Bratz dolls are likely to decline 25 percent for the year, according to an article on BloggingStocks.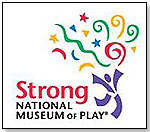 Strong Announces Toy Hall of Fame Nominees. September 22, 2008 – Strong National Museum of Play, of Rochester, NY, has announced the 12 nominees in the running for the two prestigious 2008 spots in the National Toy Hall of Fame, to be announced Thursday, Nov. 6. The nominees are as follows: Baby Doll, Clue®, Dollhouse, Flexible Flyer® Sled, The Game of Life®, Hot Wheels®, Magic 8 Ball®, Rubik's Cube®, Skateboard, Thomas the Tank Engine™, Wiffle Ball® and Yahtzee®.

Grand Toys Sells IPI. September 22, 2008 – Grand Toys International Limited has signed over assets of International Playthings, Inc. to an affiliate of Japanese toy company Epoch Co., Ltd. Certain conditions of payment are expected to be met before the end of the month, which will allow the sale to go through, according to a press release.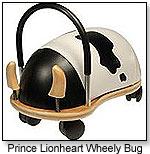 ASTRA Announces Best Toys for Kids. September 19, 2008 – The American Specialty Toy Retailing Association has released a 2008 list of 25 retailer-selected toys that promote back-to-basics, imaginative play. Divided into 12 categories, including Music, Construction and Toys to Wow Kids, the list features such products as Prince Lionheart's Wheely Bug, KidsGive's Karito Kids and Playmobil Circus Ring.

Displaced by Ike, Rock 'N Learn Heads North. September 18, 2008 – Due to extensive power outages in Conroe, Texas, following Hurricane Ike, Rock 'N Learn is temporarily relocating to Amarillo, Texas. The manufacturer of educational books and DVDs will continue to process orders out of its North Carolina-based fulfillment center.

No More Bratz for Scholastic. September 18, 2008 – Scholastic's product line for distribution to schools this fall will not include Bratz books as it did last year, following the company's receipt of more than 5,000 anti-Bratz emails since February 2007. The Campaign for a Commercial-Free Childhood, based in Boston, and concerned parents and psychologists expressed dismay over the fashion dolls' suggestive clothing and appearance, and the promotion of such sexualization to children. Canwest News Service reported that MGA Entertainment was not available for comment.

Consumers to Spend More on Halloween This Year. September 17, 2008 – A survey conducted by Visa Inc. shows that American consumers plan to spend 18 percent more on Halloween candy and decor than they did in 2007, according to a press release. Seventy-five percent of those polled said they will be celebrating Halloween, and families with children living at home expect to shell out an average of $57, compared to overall average of $47.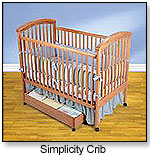 Cribs Recalled for Suffocation Hazard. September 17, 2008 – The U.S. Consumer Product Safety Commission, in cooperation with importer/distributor Simplicity Inc., has announced a voluntary recall of about 600,000 Simplicity Brand Drop Side Cribs because the drop side can partially or fully detach, posing a danger of entrapment and suffocation in the gap that is created. The cribs were sold from January 2005 through August 2008 at retailers including Babies "R" Us, Nebraska Furniture Mart, Target and Wal-Mart.

97% of Teens Play Video Games, Report Finds. September 16, 2008 – A national survey of 1,102 12- to 17-year-olds conducted from November 2007 through February 2008 found that 97 percent of the teenagers play video games, the most popular genres being sports, racing, action and puzzles. The survey by the Pew Internet & American Life Project, partially funded by the MacArthur Foundation, also found that these teens have access to "M" (mature) and "AO" (adults only) games, some of which they named as their favorites. Almost two-thirds of those surveyed said their video game play involves face-to-face socialization with family members and friends, the Associated Press reported.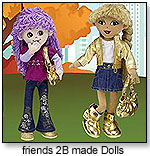 Build-A-Bear to Shut Down friends 2B made. September 16, 2008 – Build-A-Bear Workshop Inc. has announced that it will close all nine of its low-performing friends 2B made stores by the third quarter of 2009, Reuters reported. The company expects up to a 14 percent drop in shares with the elimination of the make-your-own-doll concept, and noted it may turn some of the existing doll stores into Build-A-Bear locations next year.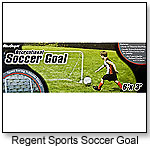 Regent Recalls Soccer Nets After Child's Death. September 16, 2008 – The U.S. Consumer Product Safety Commission, in cooperation with Regent Sports Corporation, has announced a voluntary recall of about 190,000 MacGregor Folding Soccer Goals and Mitre Folding Soccer Goals after a 20-month-old boy died when his arm and neck became tangled in the net. The goals retailed at Wal-Mart, Ace Hardware and other toy and sports stores from May 2002 through May 2008. The 5" x 5" square openings of the net should instead measure 4" x 4".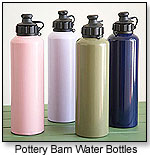 Pottery Barn Recalls Kids' Water Bottles. September 16, 2008 – The U.S. Consumer Product Safety Commission, in cooperation with Pottery Barn Kids, has announced a voluntary recall of about 20,000 Children's Metal Water Bottles because the sip top can detach and present a choking hazard. The water bottles sold via Pottery Barn Kids' stores, catalog and website from January 2007 through August 2008.

Comic Sales Fall Yet Again. September 16, 2008 – Diamond Comics Distributors' comic sales saw a 9 percent drop in August, falling for the seventh consecutive month, ICV2.com reported. The top-100 graphic novel sales rose by 16 percent compared to August last year, but the growth is primarily contributed to the strong performance of "Watchmen."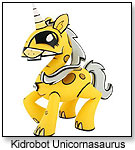 KidroBot Announces Seasonal Chicago Store. September 15, 2008 – Art toy retailer Kidrobot will open an 1,110-square-foot store in Chicago's Wicker Park/Bucktown neighborhood October 4 through the end of the year. The store, already popular in several coastal cities, will host various signings and events, according to a press release.

NY Firefighters Plan Toy Trip to Gulf Coast. September 15, 2008 – In early December, 24 active-duty and retired members of the FDNY will descend upon South Mississippi with gifts for the children who live there and were affected by Hurricane Katrina. It will be the FDNY's sixth trip bringing supplies to families along the Coast, and their fourth bearing toys for the holiday season, according to a report from McClatchy-Tribune Information Services.

More Specialty Stores Open Their Doors. September 15, 2008 – Recent specialty toy store openings include San Antonio's second Learning Express, owned by Elaine and Tim Hicks and located at The Village at Stone Oak, and It's a Toy Store in Buena Vista Township, N.J., co-owned by brothers Frank and Robert Mosentoff, who say the toy- and comic book-store is a place for collectors to come and hang out.

Electronic Arts Gives Up on Take-Two. September 15, 2008 – After months of discussion and offers a proposed acquisition of Take-Two Interactive Software, Electronic Arts has decided not to pursue the company further. According to a press release, CEO John Riccitiello of Electronic Arts said EA is "tracking toward a record breaking year" with releases of 15 new games, including Sims games, Hasbro family titles, SPORE and others.

MGA Says No to Revenue Sharing. September 12, 2008 – Despite a Wall Street Journal report indicating that MGA Entertainment would consider a revenue-sharing arrangement with Mattel on future sales of Bratz, MGA CEO Isaac Larian denies ever taking such a position, Reuters reported. He did say, however, that he wants to reach a settlement so the companies can resume competition "where it really matters: in the marketplace."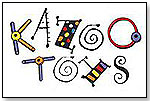 Kazoo & Co. to Open First Licensed Store. September 11, 2008 – Kazoo & Company of Denver will open its first licensed toy store under its Kazoo Global division in the United Airlines concourse of Denver International Airport October 15. The 1,600-square-foot store will use a very advanced POS system to track inventory, according to CEO Diana Nelson. "We are very excited about this new venture and hope to expand this idea across the country over the next few years," she told TDmonthly.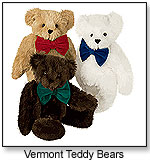 Vermont Teddy Bear Replaces CEO. September 11, 2008 – The financially strained Vermont Teddy Bear company dismissed CEO Elizabeth Robert for reasons unnamed on Wednesday and has appointed former Dell Computer and L.L. Bean employee William York as interim president. The Associated Press reported that 15 employees of the firm lost their jobs due to layoffs in February.

Cost of Bratz Case Surpasses $90 Million. September 10, 2008 – Mattel's copyright infringement case against MGA Entertainment over rights to the Bratz dolls is collectively costing both companies and their insurers nearly the $100 million the jury awarded Mattel in August. The Associated Press reported that Mattel's bills for the first half of 2008 are at roughly $30 million, while MGA's fees, building since the introduction of the lawsuit in 2004, have hit $63 million.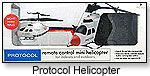 Toy Helicopters Recalled for Burn Hazard. September 10, 2008 – The U.S. Consumer Product Safety Commission, in cooperation with importer Ashley Collection Inc., dba Protocol, announced a voluntary recall of about 78,000 "Protocol" Remote-Controlled Mini Helicopter Toys because the rechargeable battery can overheat, melt the body of the helicopter and present a burn or fire hazard to users. It retailed nationwide from October through December 2007 for between $30 and $50.

Computers Schedule Retail Employees Based on Performance. September 10, 2008 – At Ann Taylor, GameStop, Gap and other stores, the most productive salespeople are now being assigned the most hectic store hours under a new computer system that tracks a worker's productivity. Some retail employees have been docked shifts, and others complain that the programmed schedule doesn't consider an individual's personal life. Yet, Wal-Mart, for one, has experienced benefits through such a system. Having used a similar system with 1.3 million employees for a year, the retailer saw a 12 percent increase in productivity that contributed to positive results for a quarter that ended in January, the Wall Street Journal reported.

Australia Considers National Toy Safety Legislation. September 10, 2008 – Following passage of new national standards for toy safety in the United States, toy manufacturers and consumer groups talked over a "single regulatory model" at the first National Toy Summit in Brisbane, the Australian Associated Press reported. The attorney-general of Queensland said the proposed plan is to implement a single set of toy safety laws within two years.

Judge Orders Firms to Discuss Bratz Rights. September 9, 2008 – U.S. District Judge Stephen Larson, presiding over the copyright infringement case Mattel levied against MGA Entertainment, has directed the the CEOs of the two companies, Bob Eckert and Isaac Larian, to meet in order to resolve the amount of damages MGA owes Mattel — a jury ruled up to $100 million — and to determine which company ultimately has rights to the Bratz franchise. MGA believes damages should be lowered and maintains that it can continue to sell the Bratz dolls, Reuters reported. A Nov. 10 hearing is scheduled.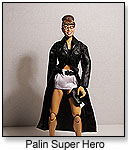 HeroBuilders Offers Gov. Sarah Palin Action Figure. September 9, 2008 – HeroBuilders.com, purveyor of plush dolls and action figures modeled to represent Senators John McCain (R-Ariz.) and Barack Obama (D-Ill.), is now offering three varieties of a Sarah Palin Action Figure, including School Girl and Super Hero. Read about the presidential nominees' views on toy safety here.

Grand Toys to Sell International Playthings. September 9, 2008 – Grand Toys International has announced an intention to sell all assets of International Playthings Inc. to an affiliate of Japanese company Epoch Co. Ltd., according to a press release.

"Harry Potter" Author Wins Lawsuit. September 8, 2008 – Author J.K. Rowling and Warner Bros. Entertainment were awarded more than $6,000 in damages Monday in a copyright infringement case against former librarian Steven Vander Ark, who runs the Harry Potter Lexicon reference website for fans of the series and intended to publish an encyclopedia based around the books, the Associated Press reported.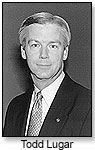 Fundex Games Names President. September 5, 2008 – Fundex Games has appointed Todd R. Lugar, former investment banker and manufacturing executive, as president of the corporation. Lugar also has experience as an advisor to manufacturing firms and on matters of trade and economic development. CEO Chip Voigt said in a press release that Lugar "is the right person to help manage our growth, build our licensing partnerships as well as identify and evaluate appropriate merger and acquisition opportunities."

Government Group Questions FDA's Ruling on BPA. September 4, 2008 – Bisphenol A, the plastic-hardening substance often used in baby bottles and food containers, is under scrutiny once again, after the Food and Drug Administration said just last month that trace amounts of the chemical do not pose a risk to adults or children. The Associated Press reported that the National Toxicology Program is again bringing up a report issued in April that found that, based on studies of the chemical's effect on animals, it may present problems with children's brain development and hormonal systems.

TIA and ANSI Partner on Accreditation Program. September 3, 2008 – The Toy Industry Association's Toy Safety Certification Program is moving forward with the recent signing of a Memorandum of Understanding by the Association and the American National Standards Institute. According to a press release, ANSI will serve as the "official accreditor" of the program, assessing product certification bodies based on various federal and international requirements.

Toy Shares Rise. September 2, 2008 – Hasbro, Mattel, Jakks Pacific and LeapFrog Enterprises all saw an increase in shares Tuesday, in step with a decrease in oil prices, the Associated Press reported. Traffic in retail stores has been light in July and August, but saw a modest surge for back-to-school shopping at the end of last month.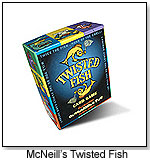 E.S.P. to Rep McNeill Designs in Northeast Specialty Stores. September 2, 2008 – Under a new agreement, rep group Ellen Shankman Partners will now oversee sales of games by McNeill Designs for Brighter Minds to specialty toy, game and gift shops in the Northeast, according to a press release.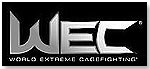 JAKKS Bulks Up With Fighters. September 2, 2008 – Expanding its presence "as the world leader in fighting action figure toys," JAKKS Pacific CEO Stephen Berman said in a press release, the company has signed master toy license agreements with World Extreme Cage Fighting and PRIDE. The four-year agreements will begin in 2010 with the launch of action figures and playsets.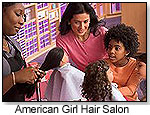 American Girl to Replace First Chicago Store With Larger Site. August 31, 2008 – American Girl is closing the doors of its 10-year-old, 35,000-square-foot Chicago store, opening up a new, 52,000-square-foot location at Water Tower Place, virtually across the street from the current location off of Michigan Ave. In addition to a café and hair salon, the new store will offer an Avenue AG store with design-your-own T-shirts, accessories and posters, plus an "entertainment experience" called Celebration Screen, according to the Milwaukee Journal Sentinel. It will not feature a live theater as the other store did.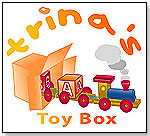 Pick a Toy, Ship It Out. August 29 ,2008 – Online business Trina's Toy Box is now offering the Melissa & Doug products it sells in a brick-and-mortar store, too — a postal service shop in Loveland, Colo., where Trina does the shipping for her Web customers. The owner of the postal shop already sells some arts and crafts, and believes the new line will attract additional consumers, according to the Loveland Reporter-Herald.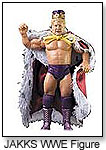 WWE Can't Hold JAKKS Down. August 29, 2008 – The state court of Connecticut has dismissed anti-trust and bribery claims levied against JAKKS Pacific by World Wrestling Entertainment, according to a press release. In 2010, under agreements announced earlier this year, Mattel will take hold of the license to produce WWE figurines, and JAKKS will replace its WWE wrestling line with TNA (Total Nonstop Action) Entertainment toys.

Rate of Consumer Spending Drops. August 29, 2008 – Spending among U.S. consumers grew in July at only one-third the rate it did in June, seeing an increase of only 0.2 percent against a backdrop of rising inflation, increases in unemployment and a 0.7 percent decline in incomes, Bloomberg reported.
THIS BANNER IS AN AD:
---
---