---
Retailer Spotlight: The Santa Claus House
North Pole Store Relies on Destination Marketing
"We cannot wait for the customer to come to us. We are continuously looking for new venues for marketing." — Susan Miller, The Santa Claus House

When a retailer owns a store at the North Pole, the choice of a focus is simple: Santa Claus!

Despite its seasonal appeal, a remote location and limited population create challenges for The Santa Claus House, which opened in 1952 in North Pole, Alaska. Because of these obstacles, publicizing the store as a destination has been key to its success, Operations Manager Susan Miller told TDmonthly Magazine.

A DESTINATION FOR SHOPPERS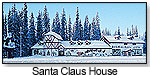 Originally, the store suffered from lack of funds, but more recently, location has proved to be a bit of a hindrance.

"Our remote location, the relatively small local population base, and the limited sales seasons (April to December) have become our most significant external obstacles," she noted. "Advertising and marketing our store as a destination have helped us to overcome these obstacles."

In addition, The Santa Claus House has actively pursued the local population, which includes two military bases. As a result, the shop has become a favorite store in the area.

FAMILY PLANS FOR PROFIT

Internally, lack of a clear business plan hindered the store's growth. "Over the years, we've more clearly defined our mission as a business," Susan said.

Another obstacle is also the company's greatest strength: the fact that it's a family business.

"This is a strength in that our employees are extremely dedicated," Susan told TDmonthly. "The obstacle in this has been finding the most productive position for each employee, both for the business and for the individual."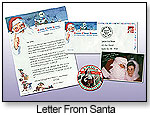 Con Miller and his wife, Nellie, were the original founders of The Santa Claus House, which started as a grocery store and café, and later added souvenirs. Since Con and Nellie have both passed away, their son and daughter, Mike Miller (Susan's husband) and Merry Key, now own the store.

The Millers' oldest daughter, Teffonie, and her husband, run Santaland RV Park next door. Their youngest daughter, Carissa, is the store's business manager, and her husband Paul serves as marketing director. Other extended family members are also involved in the operation of the store.

LETTERS FROM SANTA

The store's greatest success can be found in its signature item, the Original Letter from Santa Claus. It began with the shop's founder in the early years and has since expanded to become a highly marketable item. The Santa Claus House promotes the letters in store, through mail-outs, and on its website.

Of course, Santa and Mrs. Claus are on hand late May through September, and during November and December, to greet customers as well.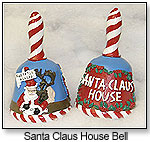 The owners have found that their most successful items are classic, unique, high-quality toys, and would advise other storeowners to steer clear of trendy, gimmicky items.

CREATING A CUSTOM MARKET

In addition to branding the store by name and location, the family continues to work with wholesalers to develop custom merchandise — Christmas-related, Alaskan-themed toys. They also try to coordinate merchandise and create displays that attract attention and encourage sales.

"We've learned that actively marketing our store is our best tool," Susan told TDmonthly. "We cannot wait for the customer to come to us. We are continuously looking for new venues for marketing, and evaluating existing ones."

Editor's Note: Nellie passed on in August 2008, just prior to publication of this article. Our sincere condolences go out to her entire family.




Writer's Bio:
Brenda Ruggiero is a freelance writer from western Maryland.
Read more articles by this author
THIS BANNER IS AN AD:
---
---