---
What Does the CPSIA Stay Really Mean?
Ruling Buys CPSC and Some Manufacturers More Time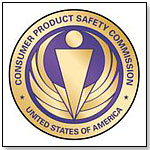 February 2, 2009 — The U.S. Consumer Product Safety Commission voted Jan. 30 to issue a one-year stay on select testing and certification requirements outlined in paragraphs 14 (a) (1), (2) and (3) of the Consumer Product Safety Act, as amended by subsection 102(a) of the Consumer Product Safety Improvement Act, with some exceptions. Section 102 says that any manufacturer of a item that falls under rules outlined in the CPSIA or in any other Act overseen by the CPSC is required to certify compliance based on reasonable and/or third-party testing (subject to effective dates based on product type).

Direct quotes are sourced from the CPSC's Federal Register draft, "Notice of Stay of Enforcement of Testing and Certification Requirements."

WHAT DOES THIS MEAN?


The CPSC has recognized, amid "substantial confusion" over testing requirements and the products to which they apply, that it does not have the time nor staffing resources to address all such concerns by Feb. 10, 2009, when the lead content limit of 600 ppm and various other regulations of the CPSIA go into effect. Simply put, the initial timeline for enactment of the law was unrealistic.
Manufacturers and importers — specifically those dealing with handcrafted goods and products such as books, apparel or electronics that may eventually become exempt from such regulations under the CPSIA — are not forced to invest significant amounts of time or money on testing and certification now, but can await clarification from the CPSC (see below). This very well may allow smaller companies whose livelihood has been threatened by the expense of the requirements to stay in business ... at least for now.

Manufacturers may potentially use methods simpler and/or less expensive than third-party testing to determine that their products meet the necessary standards come Feb. 10. Please note one important exception to the stay below:


THIRD-PARTY TESTING FOR LEAD PAINT IS STILL REQUIRED

Manufacturers, including importers, must still utilize third-party testing laboratories to test and certify compliance in regard to the lead content of paint and surface coatings for items made after Dec. 21, 2008.

Third-party testing is also required for the following items manufactured after the date indicated in parentheses: pacifiers and full-size and non-full-size cribs (Jan. 20, 2009); small parts (Feb. 15, 2009); metal components of children's metal jewelry (March 23, 2009).

While the stay limits requirements of testing and certification relating to lead and phthalate limits effective Feb. 10, those limits themselves have not been put on hold. In short ...

ALL PRODUCTS MUST STILL COMPLY WITH MANDATORY STANDARDS

Although some products will be temporarily exempt from extensive testing and certification, the stay does not apply "to the sale of products that do not comply with applicable mandatory safety requirements," including the limits of 600 parts per million for overall lead content and 1,000 parts per million for phthalates that go into effect Feb. 10, 2009.

Under Sections 19 and 20 of the Consumer Product Safety Act, it is unlawful to manufacturer, distribute or sell any product that does not comply with regulations enforced by the CPSC, and any individual who "knowingly violates" the established standards will be subject to civil penalties.


What does the stay accomplish in terms of future action from the CPSC?

THE CPSC MAY ISSUE PRODUCT EXEMPTIONS

The following regulations concerning lead content in children's products are currently under consideration, as of Jan. 15, 2009:

• "Determinations that certain materials inherently will not exceed the statutory CPSIA limits on the lead content of children's products."
• "Exemption of certain electronic devices from otherwise applicable limits on lead in children's products."
• "Guidance on determining inaccessibility of components of children's products containing lead."
• "Procedures for seeking determinations as to lead content of materials or products and exclusions from otherwise applicable limits on lead content of children's products."

THE CPSC PLANS TO IDENTIFY ACCREDITED LABS & EDUCATE BUSINESSES

The CPSC noted that roughly 98 percent of toy manufacturers in the United States are classified as small businesses, having fewer than 500 employees. Furthermore, more than half of craftspeople employ only themselves.

"To enforce certification on February 10, 2009, without the Commission having identified the labs accredited to do such testing [for chemicals, surface temperatures and breakaway features] disadvantages these small businesses and could result in these businesses paying for testing twice if the accreditation of the laboratory they choose for testing is not later accepted by the Commission."

The CPSC still needs time and resources to educate small businesses about the new standards, especially addressing uncertainty over which regulations of the CPSIA actually apply to their products.

Writer's Bio:
Julie L. Jones has written articles for both newspapers and magazines. Before joining the staff of TDmonthly Magazine, she worked as a communications writer and provided editorial support for a market research company.
Read more articles by this author
THIS BANNER IS AN AD:
---
---