---
Economy Puts Toy Sales on Clearance
January Numbers Forecast Difficult Times
"Toys are … a very unnecessary luxury in January."

February 6, 2009 — January typically accounts for about 5 percent of yearly toy sales. If these first 31 days are any guide for the future, we are looking at a really difficult year.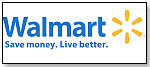 Sell-through numbers from my retailer panel, which includes a Target, a Toys "R" Us, a Wal-Mart, a CVS, an Albertsons and five specialty stores, suggest that toy sales overall, in dollar terms, are something like 15 percent below January last year.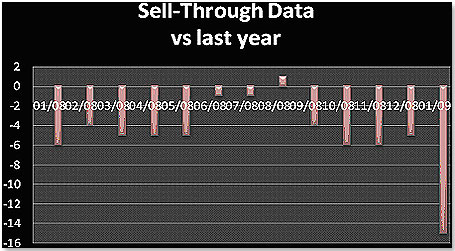 There are two reasons for this:

1) All three large retailers are devoting an inordinate amount of space to clearance sales — Toys "R" Us about 15 percent, Target about 12 percent and Wal-Mart about 20 percent — approximately four times the space you would normally expect at this time of the year. Given that these clearance sales are made at prices up to 80 percent below regular retail, this leads to an extreme reduction in sell-through numbers.

2) Economic woes are now affecting toy sales more than virtually any other category. Toys are a necessity in the fourth quarter because of Christmas and are equally a very unnecessary luxury in January.

Both Wal-Mart and Target are pursuing differing strategies in terms of toy space emphasis. Wal-Mart, unlike other years, ramped up big time during the second half of January whereas Target cut the space all the way back. Wal-Mart obviously added clearance space to its normal toy allocation whereas Target just reduced toys, including clearances, to the absolute minimum.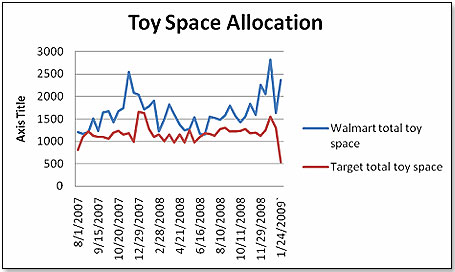 It is interesting to see who occupies the key merchandising locations in the big three — end caps and aisle caps: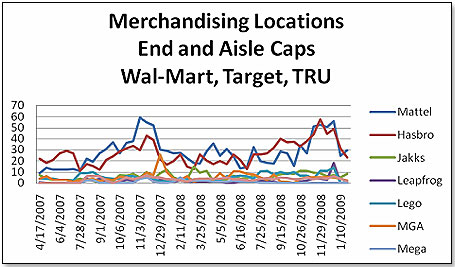 Hasbro and Mattel are tracking each other very closely and dominate the scene in the big three, whereas everybody else fights over the leftovers. However, in both cases, the number of spaces has halved since Christmas.

Web traffic shows Wal-Mart and Target tracking each other very closely, whereas Toys "R" US is the poor relation. This is surprising. Toys "R" Us was the first to recognize the importance of the Web for its overall sales effort, and the Web is also the only channel where toys are still growing. You would think that they would see the Web as a differentiator, which could well compensate for the weaknesses the retailer has versus the other two.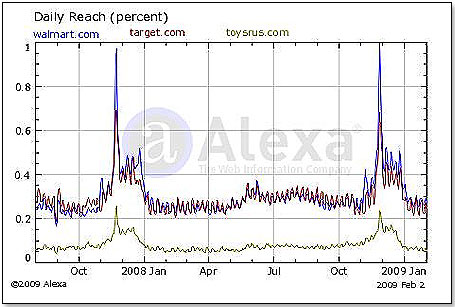 Another revealing aspect of the toy space is given by Blog Metrics, which measure the conversations on the Web as this relates to a given product or entity and basically represent consumer interest levels. I pitted Toys "R" Us, as the icon of toy retailing, against GameStop, who plays the same role in video games. The metrics show that consumer interest in toys is simply nowhere in comparison to video games. Why? One probable explanation is that one category has a lot of innovation and engages the interest of consumers; the other clearly does not.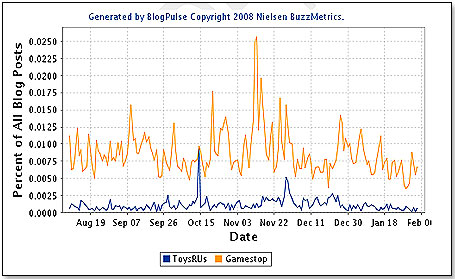 Writer's Bio:
Lutz Muller is a Swiss who has lived on five continents. In the United States, he was the CEO for four manufacturing companies, including two in the toy industry. Since 2002, he has provided competitive intelligence on the toy and video game market to manufacturers and financial institutions coast-to-coast. He gets his information from his retailer panel, from big-box buyers and his many friends in the industry. If anything happens, he is usually the first to know. Read more on his website at www.klosterstrading.com.
Read more articles by this author
THIS BANNER IS AN AD:
---
---