---
Retailing Tips: Are Your Online Sales In Line?
Why Some Selling Sites Aren't Worth the Bother
"There's a lot of maintenance, hiding things that are out of stock and just the day-to-day stuff." — John Naisbitt, Thinker Things
With additional reporting by Terri Hughes-Lazzell, Chris Lundy, Claudia Newcorn, Marie Raven, Brenda Ruggiero and Elise Yousoufian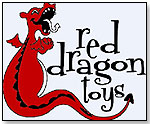 While many small-business owners dream of millions of credit-card sales from their online stores, more realistically, the majority find a website to be a consistent advertisement.

"It's just a business card site," Paul Faustine of Red Dragon Toys in Brunswick, Maine, told TDmonthly Magazine of his store's online presence. "Yellow Pages don't work anymore."

My former retail business had an online store for more than two years. I was the only one with time to work on it, however, so we removed the store and refocused the website to communicate our core business products and services.

The challenge of the online store for a small business is that it's not always integrated with the point-of-sale system and it's a lot of work to manage inventory and fulfill orders in a timely fashion.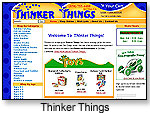 "There's a lot of maintenance, hiding things that are out of stock and just the day-to-day stuff," admitted John Naisbitt, owner of Thinker Things in Del Mar, Calif.

Sixty-five percent of the 39 retailers TDmonthly Magazine surveyed have an online store component; however, only six reported significant sales (roughly 30 percent or more) from the website. The rest reported sales of 5 percent or less.

Ensuring that your website is working hard as a quality advertisement isn't a difficult chore. Ask these questions:

1. Is your contact information (phone number, address and email address) on every single page? It should be easy for customers to reach you.

2. Is your website current? Remove old promotions, calendars or coupons. If you have news on your site, make sure it stays current. "News" from a year ago can be a turn-off to customers and potential customers.

3. If you do have an online store, how many steps does it take to place an order? The ordering process should be simple. Too many clicks may convince a customer to change his or her mind. All of the information a customer needs to enter — shipping address, billing address, credit card info, etc. — should be on a single screen.


4. Is the site user-friendly? "We just spent a lot of money this year … added a logo and redid the entire website," Mike DiAndrea, manager of Hardware Centre in Paoli, Pa. "It's more kid-friendly and colorful, and has better descriptions for the products."

5. How much do you spend managing the online store, including fulfilling orders? This can tell you how valuable your online store is. There isn't a single answer, but if your online store contributes less than 5 percent of your sales but requires more than 10 percent of your time, it might not be worth it. More than a third of the retailers TDmonthly spoke with reported that their biggest challenge was finding the time to manage the online store.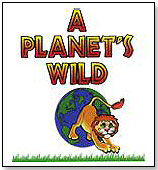 Jeffrey Boldt of A Planet's Wild in Muscatine, Iowa, found that the sales from his store's website were "just not enough" when compared with his brick-and-mortar sales, he told TDmonthly.

6. Do you know how many people visit your website and which pages are most popular? Tracking which pages are visited, when, and by how many people will help give you an idea of what to tweak. See www.google.com/analytics to get started.

7. Is your website address on all of your marketing materials and in your email signature? Your website is your best always-on advertisement. Make sure you're doing everything to get the word out!

Writer's Bio:
Adeena Mignogna is an entrepreneur and writer who specializes in writing about small business, particularly retail. She started her own retail business in 2002 and operated it for more than five years. Now, she helps others through ups and downs in their business ventures. Adeena is the author of "Cute Little Store: Between the entrepreneurial dream and business reality" and the soon-to-be-released "Cute Little Store 2: What ever happened to that cute little store?"
Read more articles by this author
THIS BANNER IS AN AD:
---
---