---
Event Marketing Guru's Corner: The Seven Deadly Sins of Exhibit Selling
How Failed Connections and Lack of Empathy Can Ruin Your Sales Pitch
"… when attendees pass by your booth without being engaged, they're unlikely to return during the show."

Event marketing professionals, beware these seven deadly killers of buying cycles. If you're guilty of any combination of them, Danté might have prepared his own special place for you.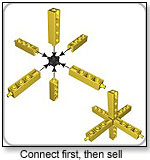 1. Attempting to sell before connecting. Never forget that nobody buys anything from you until they buy you. And, they don't care how much you know until they know how much you care. Nothing under the heavens will ever work like sincerity. Always seek to establish common ground and get your heart into the business.

2. Failing to listen. Master the art of "championship listening." Yes, you should guide the conversation with strategic probing questions (designed to extract increasingly specific information). But, you should listen 80 percent of the time and talk 20 percent of the time. If you listen 75 percent of the time, you'll find that you have a 75 percent chance of consummating the buying cycle (65 percent = 65 percent chance, etc.). Allow the prospect to feel in control of the buying cycle at all times.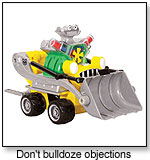 3. Attempting to overcome objections that do not exist. Over 80 percent of all first objections are not the real ones. Yet, so many exhibit sales professionals spend exhaustive time and energy attempting to overcome them … all in vain. In order to manage the real objection, you must uncover it. The best way to do this is to turn the objection into a question. For instance, "John, I appreciate your candor and your sharing this information with me. You've raised a very good question. Could you profit from our solution in spite of your concern about (stated objection)?"

It's always easier to answer a question than it is to bulldoze an objection. When you attempt to bulldoze an objection, you're telling a prospect that he or she is wrong. Try selling anything to anyone after telling them they're wrong! You'll find the aforementioned technique an excellent one to navigate your way to the real objection. Once uncovered, you must manage the real objection by overwhelming it with lopsided value and profitability.

4. Failure to clearly understand or articulate your unique value proposition. If you're making the same worn–out, over-used claims (like "highest quality," "best service," "most reliable," etc.) as the other companies in your product/service category, the marketplace will naturally assume that you are just like all the others and you'll be forced to compete on price alone.

Pretending that the marketplace is a jury, you must make, with precision, the case for you versus the rest of the pack. This is the only way to position your company and solution as the obvious choice. Identify what truly makes your company and solution unique, relevant, valuable and important to your target audience, and master the ability to deliver this message with precision.

5. Failure to show empathy. Always put yourself in the prospect's shoes. Empathetic listening facilitates trust and a genuine connection with the prospect. Remember, you are no longer the seller — you must act as the assistant buyer. "I understand how you feel, John," you might say. "Please, share a bit more with me about your current challenge."

6. Failure to engage all prospects whether they seem interested or not. Buyers are attending trade shows because they are seeking relevant solutions. You likely have their optimal solution. Always use an open-ended, unique, on-sentence invitation to your booth. Let's say you're offering an equipment maintenance service. "Hi John, what sort of equipment maintenance solution are you currently using?" If the prospect pauses, quickly follow up with, "It would help me to know, John, and in so doing, I feel confident that I can likely help you. Fair enough?"

Statistics show that when attendees pass by your booth without being engaged, they're unlikely to return during the show.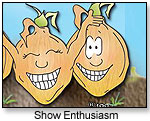 7. Failure to exude enthusiasm. Enthusiasm will work for you when nothing else will. If you do not possess a deep-rooted and passionate conviction that your solution will benefit and profit prospects, how can you expect prospects to feel any conviction about it? Enthusiasm breeds enthusiasm, just like boredom begets boredom.

Make your product or service interesting, and get the prospect involved in the product demonstration. High involvement = high motivation.

You'll find that avoidance of these buying cycle killers will translate into exponentially higher sales conversions. Furthermore, they'll help make Danté lose interest in your longer term destiny.
Products shown in the above photos:
1. Engino Toy System
2. Kid Galaxy Lift 'n' Load Bulldozer
3. Onionhead characters


Writer's Bio:
Charles W. Allen is an independent consultant for professional event marketing solutions and specializes in sales training, motivational speaking and maximizing sponsorship sales. He also serves as executive director of the International Economic Alliance, which originated at Harvard University.
Read more articles by this author
THIS BANNER IS AN AD:
---
---