TDmonthly Magazine's Music Expert appreciated the vocal and musical attributes of "Teaspoon at a Time," "Martian Television Invasion" and "American Heroes #3," while also applauding the pertinent messages these albums impart. See her reviews below.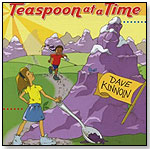 Teaspoon at a Time by SONG WIZARD RECORDS
Gender: Boys and Girls
MSRP: $14.98

TDmonthly rating:




My Impressions: This is an awesome CD. The classic pop-rock music is easy and fun to listen to. Besides the music itself, the CD jacket is especially nice for musicians, as it has all the chord charts and lyrics for each song. There are also several bullet points following each tune that summarize the message of the song. This is cool because these particular tunes raise questions that are pertinent to kids' everyday lives. The questions are not always answered, but seem to be designed to make kids think about major issues — what it means to be a good friend, respecting others, loving pets, freedom in America, and managing money, to name a few.

Kid's Perspective: My 3-year-old daughter really enjoys this CD. She likes to dance and sing when she hears it. I think that this style connects well with children in general.

My Recommendation: I believe a majority of kids of different ages will enjoy this CD, as it offers not only fun and quality vocals but also topics that are thoughtful and relevant.

---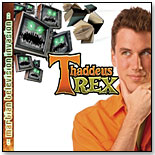 Martian Television Invasion by THADDEUS REX PRODUCTIONS
Gender: Boys and Girls
MSRP: $15.00

TDmonthly rating:




My Impressions: Award-winning singer-songwriter Thaddeus Rex has made a wonderful album with superb music and an inspiring message for kids. I personally love the piano playing on this album, but all the musicians sound fantastic! The message encourages kids to read and use their minds instead of watching too much television. Thaddeus is careful to say in his album cover that TV in and of itself is not evil, but that more people are able to better themselves through reading. In addition to singing about this topic, he also has an online book club and a song-writing competition for kids.

My Recommendation: Thaddeus also has songs on this album about a mother's love, friends, puppies, the scientific method, and following your dreams. These are all great themes for kids and make the album applicable to a broad audience, which is no surprise as Thaddeus has proven that he connects with kid audiences nationwide.
---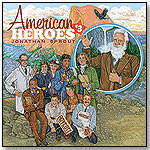 American Heroes #3 by SPROUT RECORDINGS
Age: 5 to 12
Gender: Boys and Girls
MSRP: $13.98
TDmonthly rating:


My Impressions: This award-winning album is unique in its lyrics. Each song is a history lesson about famous Americans who made an impact on society. I also love the fact that the music is 100-percent acoustic — no synthesizers! In fact, there is a funny picture on the back of the CD jacket that shows Jonathan Sprout pretending to eat an electric guitar. My daughter (only 3 years old) was concerned about him eating the guitar and said, "That's not very nice!" I was surprised that the music sounds so contemporary , since the art on the front cover gives the album an old-fashioned, antique look. The music reminded me most of contemporary Christian pop.
My Recommendation: This CD should appeal to a varied audience, as it is very honoring to the individuals about whom it is written and the arrangers did a great job with the instrumentation of each song. The song about George Washington Carver has hints of "gospel" in it with the organ, and the song about Cesar Chavez sounds Hispanic in both instrumentation and style. All in all, this album is very easy for adults to listen to and I think would make history class a lot more fun and memorable for kids!

Writer's Bio:
Anna Bendorf received her Bachelor of Music in Piano Performance in 2004 from the University of Oregon, where she gained extensive experience as an accompanist and solo performer. While studying music, she won several piano competitions and sang in the University audition choir and the Symphony Chorus. She has been teaching piano for the past 14 years, and she and her husband, Adam, run Alberti Publishing, a music publishing company. They co-authored a book for piano teachers called "The Right Notes" (November 2008). Adam and Anna have two daughters.
Read more articles by this author