---
A Safari Into the Imagination
Safari Ltd. Captures Magic and Wonder in its Unique Collections
"Never underestimate the intelligence of the buying public." — Ramona Pariente, President, Safari Ltd.
This article is a paid advertorial.

What do dragons, dinosaurs and pirates have in common? Along with dozens of other intricately detailed plastic figures from Safari Ltd., they're the stars of collections designed to promote education and imagination in children and adults alike.

THE MAGIC WORD


"[Our] emphasis on educating and creating an awareness differentiates us from the other replica companies," stressed Ramona Pariente, president of Safari Ltd., to TDmonthly Magazine. "With our new 2010 collection — [which includes more than 90 new educational toys] — we have not forgotten the magic word 'imagination,' which is so often overlooked in this highly technical world."

Since 1982, Safari Ltd. has been a leading manufacturer and worldwide distributor of innovative, educational toys, specializing in authentic replicas.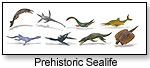 "From the very beginning, the founders' mission was to educate children and adults alike about our fragile eco system and its inhabitants," Pariente explained. "Safari produces anatomically accurate and thus educational replicas, especially our scale model dinosaur collection produced in collaboration with the paleontologists of the Carnegie Museum of Natural History and the Monterey Bay Aquarium scale model sea life replicas."

DESIGNED BY NATURE

When people ask who creates the beautifully detailed pictures, Pariente said, "We simply tell them that Safari's sole designer is Nature herself, who so graciously shows us the way. This, in combination with our team of superb sculptors, helps create this magical collection of hand-painted replicas for all to enjoy."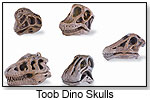 All Safari products are phthalate and lead free, painted by hand, with educational information provided in five languages. "Our products are carefully developed after extensive market research and also by listening to requests from our loyal following," Pariente noted.

Steven Fairchild, curator of the Sedgwick County Zoo in Wichita, Kan., has carried Safari products for years.
"The quality of their products matches their superb service," he told TDmonthly. "They seek information and input from buyers like me regardless of the size of institution or quantity of merchandise purchased in a season."

FAIRIES, ORANGUTANS AND FOSSILS

In 2010, the Good Luck Minis line will see the addition of sea lions, black jaguars, rhinos and pandas based on the requests of many zoos and aquariums. Five new TOOBs — clever collections of figures in clear tubes — will include dino skulls, ancient fossils and fairies.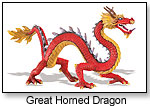 "Based on requests from our dinosaur fans, we are introducing two very special, scale model Carnegie dinosaurs: the Cryolophosaurus and Ichthyosaurus," Pariente said. "We have also produced seven new Wild Safari dinosaurs."

Add new Wildlife Wonders, a Bornean orangutan and an Asian elephant, as well as a Forest dragon and red horned Chinese dragon — and it's fair to say that the only limit is one's imagination.

SUCCESS THROUGH EVOLUTION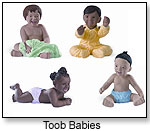 Like the creatures it creates, Safari's growth has come in part from being able to evolve in a changing marketplace.

"Our biggest success was to revamp and upgrade entire collections since 2004. This commitment has established us as world leader," Pariente explained. Expansion into fantasy figures in 2007 was among many decisions that have helped the company achieve leadership.

Retailer support has been another key element, as has leveraging an informative website and social networking resources. For example, countertop displays encourage repeat business, while mini guide booklets are provided for every purchase.

"These have proven to encourage collectibility and return business. Storeowners tell us how important they are to the end consumer," Pariente told TDmonthly.

Safari also provides free-of-charge signs, banners, window decals and stickers. For 2010, the company is offering generous discounts and dating to help with cash flow.

See some of Safari's educational figures below:









This delicately sculpted, whimsical elf playfully sits upon a snail's back. Elf is 3" H (7.6 cm). Snail is 4.25" L x 3" H (10.75 cm x 7.6 cm). Figures not sold separately. Meticulously painted by hand, this replica is phthalate and lead free and meets or exceeds all safety standards. Each figure includes educational information in five languages and also name identification on its underside.

.

AD
---






.

AD
---






This beautifully sculpted, giant serpentine replica depicts a powerful swimmer with a long, streamlined body. This mosasaurus measures 8.75" L x 3.25" H (22 cm x 8 cm). Meticulously painted by hand, this replica is phthalate and lead free and meets or exceeds all safety standards. Each figure includes educational information in five languages and also name identification on its underside.

.

AD
---






Authenticated by the paleontologists of the Carnegie Museum of Natural History, this dolphin-like replica measures 8" H x 2.25" L (20 cm x 5.75 cm). Meticulously painted by hand, it is phthalate and lead free and meets or exceeds all safety standards. Each figure includes educational information in five languages and name identification on its underside.

.

AD
---






Authenticated by the paleontologists of the Carnegie Museum of Natural History, this replica measures 8.75" H x 4" L (22 cm x 10 cm). Meticulously painted by hand, the replica is phthalate and lead free and meets or exceeds all safety standards. Each figure includes educational information in five languages and name identification on its underside.

.

AD
---






Each item in this 10-piece set is intricately detailed with the look and feel of the original specimen. Collection includes: Dino Footprint, Giant Crab, Ammonite, Raptor Claw, Fossilized Frog, Tribolite, T-rex Tooth, Fossilized Fish, Dino Skin and Sea Scorpion. Fossils range in size from 1.5" to 3" (4 cm to 7.5 cm). The collection is conveniently packaged in a reusable acetate take-along container. Educational information is included. Meticulously painted by hand, these replicas are phthalate and lead free and meet or exceed all safety standards.

.

AD
---






From the wrinkled and weathered face to the faceted and inscribed shell, this tortoise is represented as the true hardy desert dweller that it is. It measures 3.25" L x 1.5" H (8.25 x 3.8 cm), is meticulously painted by hand, is phthalate and lead free, and meets or exceeds all safety standards. Each figure includes educational information in five languages and also name identification on its underside.

.

AD
---






These finely-detailed outfitted figures represent people who provide important services in the community. Meticulously painted by hand, these replicas are phthalate and lead free and meet or exceed all safety standards. Each figure includes educational information in five languages and also name identification on its underside. Replicas measures 4" (10 cm) in height.

.

AD
---






This opposum depicts mother with babies climbing onto her back. It measures 5" L x 2" H (12.7 cm x 5 cm). Meticulously painted by hand, this replica is phthalate and lead free and meets or exceeds all safety standards. Each figure includes educational information in five languages and also name identification on its underside.

.

AD
---






This set includes the President of the United States, his podium and the American flag in an attractive stand. This lifelike presidential figure stands 4" (10 cm). Platform size: 4.25" W x 3" D x 6.5" H (10.8 x 7.6 x 16.5 cm). Podium size: 1.4" L x 2.5" H (3.5 x 6.3 cm). Flagpole size: 4.25" H (10.7 cm). Items are not sold separately. Meticulously painted by hand, this set is phthalate and lead free and meets or exceeds all safety standards. Each figure includes educational information in five languages and also name identification on its underside.

.

AD
---






Just as statuesque as the adult, this pure white baby measures 3.7" L x 2.7" H (9.5 cm x 6.8 cm). Meticulously painted by hand, this replica is phthalate and lead free and meets or exceeds all safety standards. Each figure includes educational information in five languages and also name identification on its underside.

.

AD
---






This jumbo-sized elephant with its trumpeting nose and lifelike eyes measures 10.25" L x 6" H (26 cm x 15.2 cm). Meticulously painted by hand, this replica is phthalate and lead free and meets or exceeds all safety standards. Each figure includes educational information in five languages and also name identification on its underside.

.

AD
---






The Brachiosaurus, or "arm lizard" is unique to the dinosaur kingdom because of its long front legs and short hind legs. The replica measures 14.25" L x 7.75" H (36 cm x 20 cm). Meticulously painted by hand, it is phthalate and lead free and meets or exceeds all safety standards. Each figure includes educational information in five languages and also name identification on its underside.

.

AD
---






This replica of two adult prairie dogs with baby shows their close family ties. These figures measure 3.5" W x 3" H (8.8 cm x 7.6 cm). Meticulously painted by hand, this replica is phthalate and lead free and meets or exceeds all safety standards. Each figure includes educational information in five languages and also name identification on its underside.

.

AD
---






This imposing and powerful Centaur is part of the Mythical Realms collection. Teachers to the Sun god Apollo, athe Centaurs were said to be wild and ferocious. The figure is 3.7" L x 2.7" H (9.5 cm x 6.8 cm). Meticulously painted by hand, this replica is phthalate and lead free and meets or exceeds all safety standards. Each figure includes educational information in five languages and also name identification on its underside.

.

AD
---






This pet, jumbo-sized for little hands, measures 4.5" L x 2" H (11 cm x 5 cm). Meticulously painted by hand, this figure is phthalate and lead free and meets or exceeds all safety standards. Each figure includes educational information in five languages and also name identification on its underside.

.

AD
---






Safari Ltd.'s 2010 Mythical Realms collection features magical creatures of land and sea. These authentically sculpted miniatures range in size from 1.5" to 3" (4 cm to 7.5 cm). The collection is conveniently packaged in a reusable acetate take-along container with educational information included. Meticulously painted by hand, these replicas are phthalate and lead free and meet or exceed all safety standards.

.

AD
---






This lifelike baby crocodile is depicted breaking out of its shell. The replica measures 4.75" L x 2.25" H (12 cm x 5.7 cm). Meticulously painted by hand, this replica is phthalate and lead free and meets or exceeds all safety standards. Each figure includes educational information in five languages and also name identification on its underside.

.

AD
---






Equipped with a complete set of diving gear, Michelle is shown gliding through the sea in search of new adventures. This lovely mistress of the sea measures 7" L x 2.2" H (17.7 cm x 5.7 cm). Meticulously painted by hand, this replica is phthalate and lead free and meets or exceeds all safety standards. Each figure includes educational information in five languages and also name identification on its underside.

.

AD
---






Highly detailed from its massive wings to its outwardly-pointed sharp teeth, this pterosaur is meticulously painted by hand, phthalate and lead free, and meets or exceeds all safety standards. Each figure includes educational information in five languages and also name identification on its underside. This replica measures 8" L x 7.5" H (20 cm x 19 cm).

.

AD
---






This delicately sculpted, whimsical elven princess playfully sits upon a cardinal's back. Elf is 3" H (7.6 cm). Cardinal is 4.25" L x 3" H (10.75 x 7.6 cm). Figures not sold separately. Meticulously painted by hand, this replica is phthalate and lead free and meets or exceeds all safety standards. Each figure includes educational information in five languages and also name identification on its underside.

.

AD
---






Almost prehistoric in appearance, the replica of this amazing creature measures 11" L x 2.5" H (28 cm x 6.25 cm). Meticulously painted by hand, this figure is phthalate and lead free and meets or exceeds all safety standards. Each figure includes educational information in five languages and also name identification on its underside.

.

AD
---






Safari Ltd. boldly introduces a highly detailed and accurately sculpted Nigersaurus dinosaur known for its vacuum cleaner shaped mouth that would sweep up vegetation and chew it up with hundreds of its tiny teeth. This dino measures 8" long x 3" high. Hand painted, phthalate and lead free. Safari Ltd. exceeds all safety standards. Safari products are 100% guaranteed.

.

AD
---






The authentically sculpted replicas in this 2010 collection include 10 tiny versions of fascinating prehistoric sea creatures, including the Frilled Shark. Items range in size from 1.5" to 3" (4 cm to 7.5 cm). The collection is conveniently packaged in a reusable acetate take-along container with educational information included. Meticulously painted by hand, these replicas are phthalate and lead free and meet or exceed all safety standards.

.

AD
---
THIS BANNER IS AN AD:
---
---