Previous toy news articles; Daily coverage of Toy Fair 2010
Bravado and University Games Enter Licensing Agreement for Michael Jackson Product Line. March 31, 2010 — Music merchandising company Bravado has appointed University Games to produce a signature line of games, authentic puzzles and Colorforms, expanding on their collectible memorabilia for the world's most successful entertainer, Michael Jackson. Bravado CEO Tom Bennet said, "These new games, puzzles and activities truly celebrate Michael's life and his love of games. Bringing in University Games as a licensee helps commemorate and preserve the legacy that is Michael Jackson" according to License! Global. Games and puzzles will launch this year in the U.S., Canada and across Europe.
Sandbox Summit Conference Program Lineup Revealed. March 30, 2010 — The 2010 Sandbox Summit conference on innovation in children's media scheduled for May 18-19 in Cambridge, Mass., has announced its programs for the event. The conference theme is "iPlay, YouPlay, WiiPlay: How Play is Changing Media & Media is Changing Play," and the keynote address, "Toying with Transmedia: The Future of Entertainment Is Child's Play," will be delivered by Henry Jenkins, provost's professor of communication, journalism and cinematic arts at the University of Southern California. Launched in January 2008, Sandbox Summit is a conference series that addresses the impact emerging technology and media have on changing the ways and means by which kids play.
Mattel Enters Spring With Color-Changing Fun. March 30, 2010 — Mattel announced its new toys for the season in a press release, highlighting water-based and rainy day toys and games for the whole family. New products for girls are sea-themed and feature color change effects, including: Barbie's In a Mermaid Tale DVD and corresponding Meliah Doll that transforms from girl to mermaid; Disney Princess Sea Pretty Styling Head with color change magic; as well as four beach-inspired Polly Pocket Tropical Splash Adventure Dolls and Playset with island-themed accessories. New toys for boys also feature color change effects and include an aquatic playset from Hot Wheels that can be enjoyed on land or in the tub. Mattel has also introduced CARS Color Changers of the popular movie's characters and offers a playset where kids can give their CARS custom paint jobs using water. Mattel has also included a line of family games for travel or indoor fun on a rainy day — To Go! Games.
Aurora World Copyright Infringement Claim Moves Forward. March 30, 2010 — Aurora World, Inc., filed a federal copyright lawsuit against competitor Ty, Inc. alleging that Ty's Beanie Boos™ infringe on Aurora's YooHoo & Friends™ line of plush animals, originally launched around July 2006. The toymaker announced a pretrial conference for December 20 and a trial commencement date of January 18, 2011, in a press release. Aurora's filings allege Ty violated the Copyright Act, Lanham Act, California Business and Professions Code section 17200, common law misappropriation, and common law unfair competition, with its release of the "Cleo" and "Bubblegum" plush toys resembling YooHoo & Friends. Attorneys and representatives for Ty maintained in court filings that Ty does not plan to distribute Cleo and Bubblegum in the United States pending the findings of the case and has stopped sending related displays and sell sheets to retailers.
Discovery and Hasbro Introduce Children's Network, The Hub. March 29, 2010 — Discovery Communications and Hasbro, Inc., will launch The Hub children's network to replace Discovery Kids. Network executives hope to fill a niche underserved by young viewer networks such as Nickelodeon, Cartoon Network, Disney Channel and PBS Kids, by targeting children aged 2 to 12 with a different mix of programming to enhance the viewer experience. The Hub will have a lineup ranging from preschool and educational programming, to programs fit for families and others serving the tween market. Discovery Kids will have a few shows transfer over to the new channel; however, the programming will largely focus on original series. According to Broadcasting & Cable, two shows from Hasbro's production studio will air on the Hub — "My Little Pony: Friendship Is Magic" and "Transformers" — which officially launches Oct. 10.
Hasbro Announces Transformers Hall of Fame. March 29, 2010 — Hasbro has established a Hall of Fame for one of its major entertainment brands, Transformers. The Hall of Fame will honor characters and developers of the 26-year old series at BotCon on June 26. Optimus Prime, Bumblebee, Megatron and Starscream will be the first of 7,500 robots to be inducted into the Transformers Hall of Fame, along with a fifth selected by fans through online voting. Voting begins May 10 at www.transformers.com.

Learning Express Seeks Expansion in Colorado. March 29, 2010 — Leading educational toy retailer Learning Express experienced a growth in sales and opened 14 new franchises in 2009. While new store locations have not been mapped out, the company plans to open another 17 to 20 this year. After gaining favorable data from demographic studies, Learning Express has an interest in creating franchise opportunities in Colorado. CEO Sharon DiMinico noted in a press release that the retailer's attention to "specialization and adaptation" has been the key to the growth of Learning Express, which has more than 140 franchises nationwide.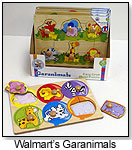 Wal-Mart Threatens Specialty's Hold on Eco-Friendly Toys. March 26, 2010 — Natural and earth-friendly toys have largely been made available to consumers by specialty toy retailers, until now. New York-based environmental research firm Earthsense projects that with the increase in demand for eco-friendly toys, its market share will grow from 1 percent to upwards of 5 percent of toy sales. According to Bloomberg News, Wal-Mart, the world's largest retailer, welcomes merchandise from Wham-O Inc. (now handling the manufacture and sales of Sprig Toys) and Warren Buffett's Garan Inc., with Garanimals toys made of renewable-source wood. Toy sales made up 7 percent of Wal-Mart's 2009 U.S. revenue, making it the largest domestic toy seller. Independent toy stores that offer earth-friendly products may soon feel more heat from the retail giant, whose lower price points are enticing to consumers.
Activision Brings Build-A-Bear Workshop Home on Wii and Nintendo DS. March 26, 2010 — Activision Publishing and Build-A-Bear Workshop have released two titles for Nintendo game consoles. Kids can enjoy the Build-A-Bear experience at home or on the go and create their own friend in "Build-A-Bear Workshop: Welcome to Huggsville" for Nintendo DS. "Build-A-Bear Workshop: Friendship Valley" is now available on the Wii, where kids can play as one of 13 characters completing mini games. Both Activision titles are rated E for Everyone and retail at $29.99.
Mattel to Share First Quarter 2010 Earnings Via Webcast. March 26, 2010 — Mattel, Inc. announced that its quarterly conference call reporting financial results will be webcast for the first quarter of 2010. Chairman and CEO Robert A. Eckert will lead the call on April 16, which will stream live on the company's corporate website just after the release of Q1 results. Those interested should visit the "Investors & Media" section of Mattel at 8:15 a.m. EST to log on and listen to the call.
Nickelodeon Apps Available at iTunes Store. March 26, 2010 — Nickelodeon has released several iPhone and iPod touch apps featuring some of its hottest properties. The premium applications now available in the iTunes store include Diego Snowboard Rescue, A to Z with Moose & Zee, and High School Cheerleader, each for $1.99. Kids can download Sky Storm for 99 cents and have free access to the Nick Kids' Choice Awards application. The press release noted two forthcoming free mobile apps: Dora Saves Crystal Kingdom: Rainbow Ride Lite and Go, Diego, Go: Musical Missions Lite.
Emily the Strange Collectible Now Available. March 26, 2010 — Ashton-Drake has debuted "Emily Alone at Last", a twelve-inch Emily the Strange collectible doll. The figure is styled just like Emily with her cat-eared headband and signature satchel, comes with a collectible box and can be purchased at select retailers and on the web for $59.99. Fans of the series receive an offer for a free plush Mystery figure with purchase.

Cormorant Books Launches Imprint for Younger Readers. March 25, 2010 — Toronto-based publisher Cormorant Books is entering the children's and young adult market with its new imprint, Dancing Cat Books. Dancing Cat is targeting preschoolers and literary learners with picture books and will publish fiction, nonfiction and poetry for the YA market. Gail Winskill will be the imprint's publisher — formerly of Scholastic Canada, Penguin Group (Canada), and most recently serving as children's publisher at Fitzhenry & Whiteside. The first three titles will be released this fall, according to a press release.
Former Cepia Exec Indicted. March 25, 2010 — Joseph Van Gronigen, former controller for Zhu Zhu Pets maker Cepia LLC, was indicted by a federal grand jury on two felony counts of mail fraud and is scheduled to appear in federal court later this week. Van Gronigen began at Cepia in 2005 and is charged with allegedly embezzling over $400,000 for personal use between September 2007 and January 2010. According to the St. Louis Business Journal, Van Gronigan served as controller of the Clayton-based company from 2008 until his termination in January.
Evenflo Recalls Top-of-Stair Plus Wood Gates. March 25, 2010 — Evenflo Co. Inc. has voluntarily recalled roughly 183,000 Evenflo Top-of-Stair Plus Wood Gates. The U.S. Consumer Product Safety Commission and Health Canada issued an announcement after 142 reports were submitted to Evenflo stating the potential fall hazard due to slats breaking or detaching from the gate. The recall involves models 10502 and 10512 Top-of-Stair Plus Wood Gates sold between October 2007 through March 2010 at juvenile product, mass market and online retailers in the U.S. and Canada. Customers are urged to stop using the gate and contact Evenflo at (800) 233-5921 to obtain a replacement (model 10503 or 10513).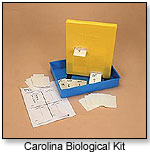 CPSC Issues Recall of Carolina Biology Supply Children's Educational Kits. March 25, 2010 — A recall alert was issued by Carolina Biological Supply Co. and the U.S. Consumer Product Safety Commission for more than 2,000 Carolina Function Generator Kits that show risk of lead exposure. The mathematical function teaching aid kits were sold since February 2009 via catalog and Internet, and directly to schools, oftentimes in conjunction with "Math Out of the Box Kits." The kit consists of leg stands, a base, whiteboard cards, and a yellow plastic lid containing excessive levels of lead. The hazardous yellow lids have two slots labeled "IN" and "OUT" and are embossed with the words "Carolina" and "Lid." Free replacement kits are being offered by the manufacturer.
NRF Survey Indicates Easter Spending Increase. March 25, 2010 — The National Retail Federation (NRF) revealed earlier this month that its 2010 Easter Consumer Intentions and Actions Survey has shown a positive shopping trend for this Easter season. According to Tracy Mullin, President and CEO, NRF, "Warmer weather and special holiday promotions are the perfect mix to get people out of their homes and into stores as spring approaches." Designed to gauge consumer behavior and shopping trends related to the holiday, results revealed holiday shoppers will spend slightly more this year — an average $118.60, up from $116.59 last year, with total spending projected at $13.03 billion.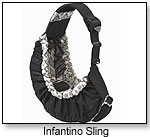 Infantino Baby Sling Recall Follows Reports of Three Infant Deaths. March 24, 2010 — More than 1 million baby slings distributed by Infantino LLC, of San Diego, Calif. are being recalled due to suffocation risk and three reported infant deaths. The U.S. Consumer Product Safety Commission (CPSC) and Health Canada have advised consumers to immediately stop using the Infantino "SlingRider" and "Wendy Bellissimo" infant sling carriers for infants younger than 4 months of age. Infantino is offering a free replacement program. Earlier this month, the CPSC issued a warning about the two types of suffocation risk posed by baby slings and has since determined it necessary to develop a mandatory standard.
Toys "R" Us Sees 12% Higher Profit in Q4. March 24, 2010 — Toys "R" Us Inc. has reported fourth-quarter earnings of $387 million for 2009, up from $345 million the prior year. The retail giant experienced revenue growth of over 7 percent to $5.9 billion, which Chairman and CEO Jerry Storch attributed to the integration of the company's toy and juvenile businesses, new store launches and stocking new products. According to the Associated Press, 2009 year-end totals showed profit growth of 43 percent to $312 million, whereas revenue fell to $13.57 billion from $13.72 billion in 2008.
Keen Distribution Strikes Exclusive Deal with Bumbo Baby Products. March 24, 2010 — Juvenile products distributor Keen Distribution has gained exclusive U.S. rights to distribute South Africa-based Bumbo International Baby Products in a multi-year partnership. Bumbo CEO Johan Buitendach said in a press release, "Change was imminent. Our U.S. business is very important to our overall growth strategy and we are confident our retail partners will directly benefit from Keen's management resources and experience." Keen plans to offer Bumbo retailers dramatically improved supply chain and operations management through account-specific sales and customer service resources, and a comprehensive marketing strategy incorporating channel management, public relations and social media, with a complete image re-branding.
Happy Kid Toy Group Named PBS Kids Master Toy Partner. March 24, 2010 — Happy Kid Toy Group has been appointed PBS Kids' master toy licensee and will develop a line of PBS Kids-branded educational toys for release in 2011. The toys will be made available to mass market and specialty toy retailers, as well as catalog, Internet and department stores. PBS' Lesli Rotenberg said in a press release, "Exploration through play is integral to children's healthy development, allowing them to interact with the world, practice problem-solving skills and discover their interests and passions." As such, product packaging for the new line will share information on the importance of child-driven play and present healthy play ideas for parents and caregivers of preschool-aged children.
Zhu Zhu Pets Arrive on Nintendo DS. March 23, 2010 — Activision Publishing, GameMill Publishing, Inc., and Cepia LLC have announced the release of Zhu Zhu Pets for the portable Nintendo DS game console. Cepia's Zhu Zhu Pets racked up three Toy Industry Association Toy of the Year Awards as the best-selling toy of the 2009 holiday season, making this the opportune time to expand the property by partnering with GameMill and Activision. In Zhu Zhu Pets for Nintendo DS, players care for and lead their favorite hamsters through a virtual, interactive 'Zhu-niverse' with more than 30 levels traveling by skateboard or car, or spinning in a hamster ball. The game is rated E for Everyone and is now available at retail outlets for $29.99.
TIA "State of the Industry" Report Released. March 23, 2010 —The Toy Industry Association (TIA) has prepared the domestic "State of the Industry" Report as the U.S. member of the International Council of Toy Industries (ICTI). The report has been submitted for review and discusstion at ICTI's 36th Annual General Meeting in Sao Paolo, Brazil, April 6-9, and covers a broad range of topics, including the following: the impact of the global economic crisis on the toy industry; 2009 toy industry statistics; toy safety; the environment; marketing, advertising and communications to children; industry support for children's causes; Intellectual Property Rights, copyright protection and anti-piracy; product liability; and toy fairs. To view or download the report, visit http://www.toyassociation.org/AM/PDFs/ICTIMeeting10/usa.pdf.
CPSC Webcast on CPSIA and Small Businesses Announced. March 23, 2010 — Senior CPSC officials Jay Howell and Gib Mullan will host a free CPSC webinar Friday, March 26, in an effort to shed light on the Consumer Product Safetly Improvement Act and its implications for small business owners that make children's products. Howell and Mullan will discuss CPSIA implementation, enforcement and compliance, as well as relevant changes to the legislation and potential changes in the future. For more information and to participate in the webinar, visit http://www.cpsc.gov/webcast/index.html.
"Roary the Racing Car" Toymakers Announced. March 23, 2010 — The preschool series "Roary the Racing Car" is picking up steam, announcing two new toy lines. Bandai America will release a full line of toys this upcoming fall exclusively at Toys"R"Us retailers nationwide. License! Global also reported that K'Nex Brands has been tapped by Chapman and HIT Entertainment to produce a construction toy line for the series to include sets with buildable figures and vehicles. The K'Nex line will launch in fall of next year.
iParenting Announces 2010 Best Product: Baby Genius Pet Care Center. March 22, 2010 — CCO of Baby Genius' Pacific Entertainment Corporation Larry Balaban delivered the news of its fourth award honor for the Baby Genius Pet Care Center since its launch in August 2009. Reviewers named the Pet Care Center an iParenting 2010 Best Product, citing the toy "encourages creative role play, specifically in caring for animals/pets, even beyond the single plush that was included." The press release also highlights the carrying case design and the $18 price tag as notable features. See other 2010 Toys & Games iParenting winners here.
FBC Holdings Seeks Acquisition of Super Rad Toys. March 22, 2010 — Brand management and social media marketing group FBC Holdings signed a letter of intent to purchase toy licensee Super Rad Corporation. Among the Los Angeles-based toy maker's licenses are Dr. Suess, Love is…, and Tootsie Roll. FBC CEO Christopher LeClerc stated in a press release that "by combining our companies we can significantly increase revenue growth and profitability." The agreement calls for FBC Holdings to issue 1.8 Million shares to Super Rad shareholders.
Wal-Mart Named Exclusive Retailer for "How to Train Your Dragon" Toys. March 19, 2010 — Wal-Mart Stores Inc. and DreamWorks Animation SKG Inc. have partnered to sell licensed products related to the film "How to Train Your Dragon," opening March 26, exclusively at Wal-Mart stores nationwide. MarketWatch reported that Wal-Mart and DreamWorks have recruited manufacturers from Kellogg to Spin Master to create licensed toys, snacks and clothing to be featured in Wal-Mart stores.

Do It Best Recalls Bicycle Bells with High Levels of Lead. March 18, 2010 — The U.S. Consumer Product Safety Commission (CPSC) and Do It Best Corporation of Fort Wayne, Indiana, have announced the recall of Botou Baite Bike Bell Company children's bicycle bells sold between August 2008 and August 2009 due to excessive lead paint levels. The bells come in green and white packaging imprinted with "bike bell" and "$1," and are red, black and white and read "I ♥ My Bike" on top. Consumers are urged to return the product for a refund.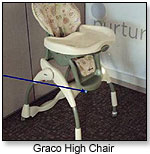 Graco Recalls 1.2 Million High Chairs for Fall Hazard. March 18, 2010 — The U.S. Consumer Product Safety Commission and Graco Children's Products Inc. have recalled 1.2 million units of the Graco Harmony™ High Chair due to a fall hazard. The company received 464 incident reports where the front leg screws of the high chair have loosened and/or fallen out or the rear leg bracket cracks causing the chair to tip over — for which 24 injuries occurred. Consumers are advised to stop using the product and contact Graco at (877) 842-3206 or online at www.gracobaby.com for a free repair kit. Additional information on the recall can be found on the CPSC website.
Scholastic and Discovery Communications Renew Partnership. March 18, 2010 — Discovery Communications and Scholastic have expanded their publishing relationship to include books based on Discovery properties Discovery Channel and Animal Planet. The deal centers around the launch of two children's books, one based on the series "Mythbusters" and the other on a favorite Animal Planet subject, Dogs. License! Global reported "Dogs 101" will be released in summer 2010 and the "Mythbusters Science Fair Book" will be available the following spring.
Grisham Enters the Young Readers Market with One Million Copies. March 17, 2010 — Dutton Children's Books is releasing the first of two books penned by best-selling author John Grisham on May 25. The series is centered on the title character, Theodore Boone, a 13-year-old attorney working a murder trial. According to Publishers Weekly, the Penguin Group publisher has announced its first printing of a staggering one million copies for Grisham's young readership venture, hoping "Theodore Boone: Kid Lawyer" reaches a wide audience of children between the ages of 8 and 12.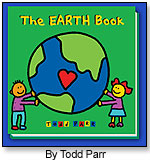 Parr's "EARTH" Released as Interactive iPhone App. March 17, 2010 — Little, Brown Books for Young Readers and Hachette Digital have announced the release of New York Times bestselling author-illustrator Todd Parr's "The EARTH Book" as a digital picture book for children available in the iTunes application store. The picture book presents the subject of the environment and conservation to children with playful text and bold illustrations fully synced with the author-narrated audiobook. Enhanced features included in the iPhone app also include a visual table of contents, pinch and zoom interactivity, and an interface that allows young reader's to record their own audiobook.
Senario Files Complaint Against Potential Patent Infringers. March 17, 2010 — Senario LLC, a consumer electronics, entertainment and publishing company, has filed a complaint against Novelty Inc. of Greenfield, Ind., for infringing on Senario patents related to its Bunjie monkeys and Projectile Plush lines. Founding CEO Mike Nakamura said in a press release, "This is a clear case of patent infringement that Novelty Inc. has engaged in. Senario has aggressively protected this intellectual property over the years with 100 percent success and we will continue to do so."

LIMA's Licensing Hall of Fame to Welcome Hasbro Execs. March 17, 2010 — Toy industry leaders Alan and Stephen Hassenfeld will be inducted into LIMA's Licensing Hall of Fame on June 8 at Licensing International Expo. Alan Hassenfeld is the chairman of the Hasbro executive committee and former chairman of the board, while the late Stephen Hassenfeld was chief executive officer and chairman of the board at Hasbro until 1989. According to License! Global, the Hassenfelds initiated significant changes in partnerships through licensing, making Hasbro one of the top toy licensing partners today — holding over 250 licensees across all entertainment and product categories for its properties. The induction ceremony will take place June 8 at the LIMA expo's Opening Night Awards Party, held at Las Vegas' Mandalay Bay Convention Center.

4Kids Entertainment Reports 2009 Q4 and Year-End Losses. March 16, 2010 — Global children's entertainment and merchandise licensing company 4Kids Entertainment, Inc. reported financial results for the fourth quarter and 2009 year-end in a press release. While net revenues were up for Q4 from the previous year, annual net revenues showed a drastic decline — totaling $36.8 million, compared to $57.2 million for 2008. The company's reported 2009 fourth quarter net loss was $21.3 million, or $1.59 per diluted share, as compared to a net loss of $19.6 million, or $1.48 per diluted share for 2008. 4Kids Entertainment's 2009 year-end net loss was $42.1 million, or $3.16 per diluted share, as opposed to a net loss of $36.8 million, or $2.79 per diluted share in 2008.
TIA to Monitor Federal Trade Commission Proposal. March 16, 2010 — Toy Industry Association is considering participation in a coalition opposing proposed legislation that would expand the Federal Trade Commission's authority by removing current procedural safeguards for rulemaking and enforcement. The coalition is made up of 30 other organizations, including the Consumer Electronics Association, Direct Marketing Association, National Association of Manufacturers and the Association of National Advertisers. The Senate Commerce Committee will conduct a hearing March 17 on multiple FTC issues, including the increase of FTC's authority through the proposed amendment to the Federal Trade Act.
Allen Ave. Donates 300+ Toys to "Walk Now for Autism Speaks." March 16, 2010 — California's Allen Ave. Designs has donated more than 300 Color Zoo plush toys in support of sponsors, fundraisers and walkers of the nation's largest grassroots autism awareness walk event. In addition to the toy donation, the company will help raise money for the cause at the Pasadena Rose Bowl at the Autism Speaks event on April 24. More information on the walk can be found at the Autism Speaks website at www.autismspeaks.org.
TIF and Boys & Girls Clubs of America Honor Military Families in Virginia with a Toy Distribution. March 15, 2010 —Through the "Play Comforts" partnership, representatives from the Toy Industry Foundation (TIF) and Boys & Girls Clubs of America (BGCA) will be distributing toys collected during Toy Fair to children of military families stationed at USCG Base Portsmouth MWR and Naval Base Portsmouth in Virginia during National Boys and Girls Club Week. The event will be held on March 25 from 4:00 p.m. to 5:30 p.m. at the Pemberton MWR Gymnasium. More than 200 military family members are expected to attend. TIF will provide toys from The Toy Bank to members of Boys & Girls Clubs on U.S. military bases with high deployment rates in its first-ever national toy distribution program to canvas every branch of the military.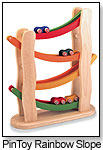 Toysmith Becomes Exclusive North American Distributor for PinToy. March 15, 2010 — Toysmith announced its exclusive North American distribution agreement with Pin International in a press release Monday. In the specialty toy market for 23 years, Pin is renowned for its high-quality eco-friendly wood toys that are manufactured in Thailand using rubberwood and water-based, non-toxic colors. Toysmith will begin shipping PinToy products, such as the Pull-Along Caterpillar and Rainbow Slope, this June.
Corey V. Torrence Appointed CEO of All Mighty Productions. March 15, 2010 — Beantown Toys parent company, All Mighty Productions, Inc., has announced Mr. Torrence as the company's new Chief Executive Officer. Formerly head of Animax, Epsilon and Digitas, Mr. Torrence will bring his knowledge of branded entertainment to lead and expand AMP's Beantown Toys through multiple media channels. This effort is furthered by AMP's selection of Giacobbe and Associates to manage retail marketing of the Beantown Toys product line. Giacobbe and Associates have over 20 years in the specialty toy market and will represent the company's interests in New England.
Senario's Zibits Arrive at Toys "R" Us. March 15, 2010 — Consumer electronics maker Senario announced in a press release that its Toy Fair hit is now being sold at Toys "R" Us stores nationwide. Zibits miniature collectible remote control (R/C) robots are available in 12 uniquely appealing designs for under $10. Zibits stand at just over 2", come fully equipped with lights and sounds, and can move in a full range of directions at the touch of a button. New Zibits styles, designs and accessory packs will launch in fall 2010.
Princess Tiana Officially Joins the Disney Princess Royal Court. March 14, 2010 — Princess Tiana was crowned the ninth member of the Disney Princess Royal Court in a coronation ceremony at the historic New York Palace in Manhattan, according to a press release. As Disney's newest Disney Princess character, Tiana will be included in all Disney Princess merchandise programs starting this July. Co-sponsored by licensees Mattel and JAKKS Pacific, the event also celebrated the release of the Academy Award-nominated The Princess and the Frog on Disney Blu-Ray and combo pack on March 16. New items from Disney Consumer Products include a Tiana doll in Mattel's Disney Princess Sparkling Princess line and Disney's Princess-to-Frog Tiana Doll, which features Princess Tiana's transformation from princess to frog and back again.
Alexander Doll Company Acquires Lee Middleton Dolls. March 12, 2010 — The business assets of West Virginia's Middleton Doll Company were officially acquired by New York City's Alexander Doll Co. on Thursday. Middleton Dolls CEO Robert Porell discussed in the Parkersburg News and Sentinel the potential of the Lee Middleton Doll store remaining open and Alexander Doll Co. shipping operations moving to the former factory in Belpre. Further details surrounding the purchase and future use of the facility have not been revealed.
Zhu Zhu Pets, LEGO Win Toy Awards at Australian Toy Fair. March 12, 2010 — On the heels of being crowned the big winner during TIA's Toy of the Year (TOTY) awards ceremony at the annual New York Toy Fair in February, Zhu Zhu Pets also recently won as "2010 Toy of the Year - Girls" in the Product of the Year Awards at the Australian Toy, Hobby and Nursery Fair. It was LEGO, however, that ran away with the most awards, winning with three products in three separate categories. Paper Jamz, from WowWee in the United States, won the overall Toy of the Year award, as well as the honor for the boys division. The winners are as follows:
Toy of the Year and Toy of the Year - Boys: Paper Jamz - Hunter Products (WowWee in U.S.)
Toy of the Year - Girls: ZHU ZHU Pets the New Generation - Hunter Products (Cepia in U.S.)
Hobby Product of the Year: E-flite Blade SR Helicopter - O'Reilly Model Products
Nursery Product of the Year: 3 Stage Super Seat - Roger Armstrong
Educational Product of the Year: Venture View Water Powered Machines - Global Discovery (Perisphere & Trylon in U.S.)
Toy of the Year - Craft/Activity: Yummy Dough Edible Play Dough - Modern Brands (PlaSmart in U.S.)
Toy of the Year - Games: LEGO Games Ramses Pyramid - LEGO Australia Pty Ltd
Toy of the Year - Outdoor: Sole Skate - Funtastic (Razor in U.S.)
Toy of the Year - Preschool: LEGO Duplo Play with Numbers - LEGO Australia Pty Ltd
Australian Development Award: Secrets of Cosmetic Science - Tree Toys
Girls Licensed Products: Beados Disney Fairies Super Studio - Moose Enterprise, Licensor - Disney Products
Boys Licensed Product: LEGO Harry Potter Hogwarts Castle - LEGO Australia Pty Ltd, Licensor - Warner Brothers
Preschool Licensed Product and Licensed Product of the Year: Wooden Thomas Early Engineers Busy Day on Sodor Roundhouse Set - RC2, Licensor - HIT Entertainment

Spin Master's New Bakugan Toy Line Hits Retailers. March 12, 2010 — New characters and weapons from Bakugan Season 3: Gundalian Invaders are featured in the collection of Bakugan toys rolling into retail outlets this month. Spin Master has concurrently introduced an interactive element, Bakugan Dimensions, a complete virtual experience. License! Global reported that each new Bakugan action figure comes with a unique code to be used in the online game and as entry to win a Gundalian Invaders prize pack.
CPSC Issues Safety Alert for Children's Metal Charm Bracelets. March 11, 2010 — A consumer warning for Buy-Rite Designs Rudolph the Red-Nosed Reindeer brand children's Christmas and winter-themed bracelets. Two styles of the jewelry have been deemed unsafe due to high levels of cadmium: Bumble Snowman and Rudolph the Red-Nosed Reindeer. Cadmium is toxic when ingested by children and can cause adverse health effects. Buy-Rite Designs is out of business and consumers should dispose of the products immediately.
Wind Chime Product Recall Update. March 11, 2010 — The U.S. Consumer Product Safety Commission has recalled Tiny Love Wind Chime Toys due to puncture and laceration hazards from exposed metal rods. The products have been sold at Toys 'R Us, Walmart, Target, Buy Buy Baby, and TJ Maxx stores over the past 8 years. According to the Salt Lake Tribune, the manufacturer is offering a free replacement toy to consumers who have purchased the products.
MGA Entertainment Considers IPO. March 11, 2010 — CEO Isaac Larian of MGA Entertainment is considering selling shares of the toymaker's stock in a public offering. BusinessWeek reports Larian previously ruled out a share sale due to its ongoing copyright infringement litigation with Mattel over the Bratz line of dolls MGA produces. Larian also announced a European distribution agreement for Moxie Girlz fashion dolls with Giochi Preziosi SpA.
Drawstrings in Girl's Apparel Pose Strangulation Hazard. March 11, 2010 — The U.S. Consumer Product Safety Commission released two recall notices regarding drawstrings in girl's jackets sold primarily at Burlington Coat Factory between fall 2007 and fall 2009. Regaliti Inc.'s Betty Blue brand girl's cropped hooded jackets were sold exclusively at Burlington, while Byer California Girls' brown Cargo Pocket Jackets were sold at Burlington Coat Factory, Bon Ton Stores and other juvenile clothing retailers nationwide. Consumers are urged to remove the drawstring or return the garment for a full refund.
U.S. May See More Minority Births Than White Births in 2010. March 10, 2010 — The United States could reach the tipping point toward a projected minority-majority makeup with a major change in nationwide birth demographics this year. The Associated Press reported that the number of children born to U.S. minorities in 2010 may exceed the number of babies born to Caucasians. In 2008, minorities accounted for 48 percent of U.S. births. The Hispanic population, in particular, is seeing substantial growth due to immigration and the fact that Hispanic women bear three children on average, compared to an average of two children for whites, blacks and Asians.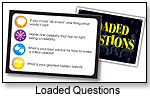 Loaded Questions Board Game National Contest Winners Announced. March 10, 2010 — Five winning submissions will be added to the new edition of the board game Loaded Questions. The game asks open-ended questions of its players, who take turns guessing which players gave which anonymous answer. Winning entries came from across the country and covered a range of topics: Matt Thompson, Elgin, IL - "What is a sign that a job interview is going badly?"; Daniel Ellis, Warner Robins, GA - "What word do you use the most often to make yourself appear intelligent?"; Debra West, Owen, IL - "True friends don't let true friends do what?"; Sheryl Chessman, Pomona, CA - "What is obvious to you but doesn't seem to be to anyone else?"; Brenda Cole, Reiserstown, MD - "What is the one thing you wish your doctor would say to you?"

Konami Releases Facebook Connect Version of Frogger. March 10, 2010 — Konami Digital Entertainment, Inc. will launch an updated version of the 28-year-old arcade hit Frogger with Facebook Connect, allowing Facebookers the opportunity to track game scores, play against others, and follow friends and family on the Frogger Leader Board. The game will be Konami's first title integrated with Facebook Connect for social gaming.
Child's Play Communications Hosts First West Coast Annual Bloggers Brunch. March 9, 2010 — The third annual Bloggers Brunch will be held April 13 in Los Angeles. A panel of leading mom bloggers will discuss how to best reach moms using social media, followed by a sponsor exhibit where new products will be introduced. The press release states the early bird discount for this event is Friday, March 12.
Mattel Goes "Mad" With New License for Barbie. March 9, 2010 — Four lead characters from the hit television drama "Mad Men" — Joan Holloway, Roger Sterling, Don Draper and Betty Draper — will step into roles as Barbie and Ken as they join Mattel's Barbie Fashion Model Collection. The dolls will be made in limited-edition runs of only 7,000 to 10,000 each, and will retail for about $75, the New York Times reported.
Walmart Stores Issue Notices on Heavy Metals. March 9, 2010 — Walmart has issued two new Product Safety and Regulatory Notices on heavy metal restrictions in the categories of children's products, adult costume jewelry and adult costume jewelry-making craft kits. Toy Industry Association has made available the notices, which outline new product and audit requirements on products submitted for testing beginning April 9.
Hasbro Moves to Lower Long-Term Debt with Sale of $500M Notes. March 9, 2010 — Hasbro Inc. sold $500 million in 30-year bonds this week in an effort to reduce its debt and refinance its outstanding convertible debentures. The second-largest U.S. toymaker entered an underwriting agreement to sell the debt at a 25-percent higher offering than expected. SEC filings show Hasbro owed $1.13 billion in long-term debt at year-end 2009, more than twice the company's debt reported three years earlier. See PBN and Associated Press.
U.S. Government to Issue Suffocation Warning on Baby Slings. March 9, 2010 — Consumer Product Safety Commission Chairman Inez Tenenbaum discussed the forthcoming general public warning at a meeting of the Juvenile Products Manufacturers Association. While Tenenbaum did not discuss specific manufacturers or related deaths, baby slings have given cause for concern in recent years. The Associated Press noted that soft-fabric, "bag-like" slings present a risk of suffocation as babies are cradled in a chin-to-chest position. The CPSC public announcement is expected later this week.
Lerner Launches New Line for Young Adult Readers. March 9, 2010 — Minneapolis-based children's book publisher Lerner announced its move into the YA fiction market with Carolrhoda Lab. According to a press release, Carolrhoda Lab will release four titles this fall: three new hardcover novels and a reissued paperback of "Traitor" by Gudrun Pausewang. Editor Andrew Karre came to Lerner from Flux, Llewellyn Worldwide's YA imprint, and will publish six to eight Carolrhoda titles annually.
New Barbie's Pets Line Announced. March 9, 2010 – Mattel has licensed a new line of plush and accessories featuring three of Barbie's pets under the Applause brand by Russ. Sequin the white poodle, Blissa the kitten and Lacey the Chihuahua will be available, along with fashion and pet accessories, later this spring. License! Global magazine added that Random House will publish two Barbie books this year featuring the pets, as well.
Nickelodeon Enters Licensing Agreement for Pediatric Hearing Aids. March 8, 2010 – Starkey Laboratories, Inc., one of the world's foremost hearing technology companies, announced its exclusive licensing agreement with NVCP to launch co-branded hearing aids for children under 13. According to a press release, the earmolds will feature characters from Nickelodeon's most popular TV shows, including SpongeBob SquarePants, iCarly, Go, Diego, Go! and Dora the Explorer.
Production of World Cup Mascot Toy Halted at Chinese Factory. March 9, 2010 — After audit and inspection, FIFA marketing firm Global Brand Group (GBG) denounced substandard working conditions at a Shanghai-based factory producing a World Cup mascot toy. Reuters reported that the manufacturer must undertake several corrective measures before it can be deemed compliant and resume production of the toy. The official mascot of this June's FIFA World Cup in South Africa is a green-haired leopard named Zakumi.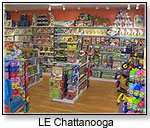 Learning Express Toys Donation Spreads Hope to Tennessee Child Life Center. March 8, 2010 — Learning Express's North Shore location in Chattanooga, Tenn., has donated $1,800 worth of toys to the Child Life Center at the city's Hatch's House of Hope. The Austin Hatcher Foundation supports the research and treatment of pediatric cancer and provides a wide range of services to the families of cancer-stricken children. Mary Beth Conklin, owner of the two Chattanooga Learning Express stores, told the Chattanoogan, "Giving back to the community is central to our business philosophy." Learning Express Toys is the nation's largest franchisor of specialty toy stores.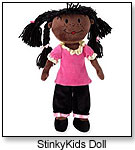 Alexander Doll Named Exclusive Licensee of StinkyKids. March 8, 2010 — The Alexander Doll Company's StinkyKids soft-bodied doll line launched at Nordstrom and FAO Schwarz this past winter and will be exclusively manufactured by the doll maker. License! Global magazine reported Madame Alexander has encountered sellouts of StinkyKids and plans to expand to additional specialty, mid-tier and mass retailers in addition to filling reorders. Also in the works is a self-published StinkyKids book series.
ToySplash.com Adds to Inventory With New Disney Products. March 8, 2010 — In the months before "Toy Story 3" opens, ToySplash announced a new addition to its line of Disney-themed water toys and accessories – Toy Story Dive Sticks. According to a press release, the dive sticks are manufactured by Swimways and will portray Toy Story characters Woody, Buzz Lightyear and Alien.

California Creations to Exclusively License Tomy Windup Toys Worldwide. March 6, 2010 — Japanese toymaker Tomy may have stopped production in 2006, but updated versions of 20 original windups are now being produced by Tustin-based California Creations. According to the Orange County Register, California Creations has distributed Tomy windups for the past 24 years and entered a licensing agreement to make and sell the toys once the manufacturer halted production. The Tomy windups will be re-introduced under the names Z WindUps, Z Tubbies, Z Pull Backs and Z Pocket Critters. Also among the licensed Tomys are original pieces featured in the 1983 Disney film, "Where the Toys Come From."
ASTRA Fills Exhibit Halls Months Before Marketplace. March 5, 2010 — Things are moving quickly for the American Specialty Toy Retailing Association's annual Marketplace this year. ASTRA President Kathleen McHugh announced Friday that exhibit space for the June 13-16 trade show in Providence, R.I., is sold out, including half-booth and table-top presentation areas. ASTRA will welcome about 240 exhibitors — the same count as last year's show in St. Paul, Minn. — "so the floor remains intimate and manageable for retailers to navigate, and exhibitors to maximize their time and cost to exhibit," McHugh told TDmonthly. Retailers are encouraged to register early, though it appears many of them already have. "We expect retail numbers to be higher given that we are already outpacing retailer registration from last year by 4-1. The East Coast location is also a draw," she added.

Scholastic's BE BIG™ Campaign Bolstered by New Clifford the Big Red Dog® Publishing Program. March 4, 2010 — The media company announced in a press release a new initiative to support its campaign for community involvement. Encouraging civic engagement through Clifford's ten BIG ideas, 10 of Bridwell's best-selling Clifford titles will be reissued and repackaged to correspond with the themes (Share, Play Fair, Have Respect, Work Together, Be Responsible, Be A Good Friend, Help Others, Be Truthful, Be Kind and Believe In Yourself). The first four titles will be released in Summer 2010, the next three in Fall 2010, and the final three in Spring 2011.
Blindmice Knit Goods Goes Global. March 4, 2010 — Fledgling Atlanta-based company Blindmice Knit Goods is expanding its business both domestically and abroad with a new partnership and a new line, according to a press release. Blindmice's Shannon Braley and Kristen Parker will debut their new line of "whimsical," no-slip, low-cut socks at the ENK Show in New York. The company currently sells its items in 22 states, Japan, Canada, Greece and the Netherlands. Blindmice recently partnered with Netherlands distributor Nybble, which specializes in innovative products for young children.
Singapore Health Ministry Finds Toxic Chemical in Squeeze Toy. March 4, 2010 — After causing 17 students of Singapore's Ai Tong School to fall ill, the Health Ministry has concluded that the "Extrusion Bean" toy contains substances added to plastics that are harmful if swallowed. Channel News Asia reported that tests conducted identified a toxin that can cause vomiting and nausea. The Health Ministry and Consumers Association of Singapore have urged the toy manufacturer and distributors for a recall, and have asked consumers to throw the toy away and see a doctor if symptoms present.
Lego Reports 56% in Pretax Profit. March 4, 2010 — Lego Group growth in a stagnant 2009 was fostered by sales of its popular Star Wars and Lego City lines. The company reported that pretax profit rose to 2.89 billion Danish crowns in 2009 from 1.85 billion the previous year on a 22.4-percent increase in revenues to 11.66 billion crowns, according to the Irish Times. Having recently entered the board games market, Lego expects continued growth in 2010.

Kerusso Expands Line to Meet Demand for Christian-Inspired Toys. March 3, 2010 — In a press release, the leading Christian Apparel company introduces new additions to its inspirational toy line: fashion dolls, miniature puppy play sets, and friction-powered trucks. God's Girlz Fashion Dolls are four 12-inch poseable dolls that can be accessorized with T-shirts, purses, cell phones, brushes, boots, pet puppies, and more. Kerusso's My Faithful Friends puppies and 5-inch friction-powered trucks for boys also encourage imaginative, faith-filled play and are new to the bestselling play line.
Satoshi Kato Crowned Nashville's Yu-Go-Oh! TCG SHONEN JUMP Champion. March 3, 2010 — Tokyo's Satoshi Kato bested Adric High from Illinois, the final of 716 players, in Nashville this past weekend. While both duelists played a Zombit/Lightsworn Deck, Kato's strategy earned him a generous prize package and paid trip to the 2010 National Championship courtesy of Konami Digital Entertainment. The Yu-Gi-Oh! Trading Card Game is the most popular trading card game worldwide, where players build decks of cards and duel.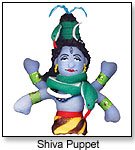 Hindu Leaders Protest Sale of Shiva and Ganesh Puppets. March 3, 2010 — Hindu leaders are calling for the removal of Shiva and Ganesh dolls and puppets sold by The Unemployed Philosophers Guild, saying the toys make light of the revered faith symbols, Lord Ganesh and Lord Shiva, and are troubling to followers of Hinduism. Bhavna Shinde of the Forum for Hindu Awakening, wrote to the Guild, "The concept of manipulating puppets and playing with dolls made after Deities is downright denigrating, given that Hindus perform devoted worship and spiritual practice to experience the eternal truth that these Deities govern the universe," Bharat Sandesh reported.
Marvel and Airwalk Announce Brand Collaboration. March 2, 2010 — Collective Licensing International, LLC, and Marvel Entertainment, LLC, join forces to create a full collection of apparel, accessories and other merchandise — Marvel x Airwalk. Both companies have powerful brands in the youth lifestyle market and hope to strengthen their appeal by bringing together action sports and super heroes. According to Marketwire, the Marvel x Airwalk collection launches fall 2010 and features a bold aesthetic and graphic design.
Online Gaming and Digital Downloads Steadily on the Rise, Study Says. March 2, 2010 — The number of digitally downloaded games has increased for the third year in a row, The NPD Group announced in its "Online Gaming 2010" report. And while the population of online gamers has slightly decreased, the average hours per week has shot up by 10 percent in the last year. The time spent on online gaming varies by platform, with Xbox 360 leading at 7.3 hrs, PC following at 6.6 hrs, and the PS3 at 5.8 hrs. Eighty-five percent of online gamers reported using a PC rather than video game consoles. Xbox 360 remains the top video game system used for online gaming, at 48 percent, followed by the PS3 and Nintendo Wii — each with roughly 30 percent of gamers reporting use for online gaming activities. Research involved surveying 18,872 online and offline gamers, aged 2 and older.
Changes in Jakks Pacific Leadership to Follow 4Q Loss. March 2, 2010 — Co-CEO Jack Friedman of Jakks Pacific will continue to serve as chairman but relinquish the role of chief executive officer to President and co-CEO Stephen Berman come April 1. This news comes in light of Jakks' reported fourth-quarter net loss of $1.9 million, or 7 cents per share, a stark contrast to 2008's 4Q profit of $16.9 million (55 cents per share). According to the Associated Press, Jakks earned 22 cents per share in 4Q 2009 while revenue fell 26 percent to $198 million. The major toy licensee attributes the losses to a goodwill impairment charge related to its sustained share price decline and drastically low sales in comparison to the prior year. The company's shares plummeted 4.8 percent after posting the loss on Tuesday.
Sonix Files Patent Infringement Case Against VTech. March 2, 2010 — Sonix Technology filed suit with the U.S. District Court in Texas' East District, alleging VTech's Bugsby products infringe upon its optical identification (OID) chip patent. Sonix developed the chips for use in educational devices in 2002 and has since produced second- and third-generation OID products, in 2006 and 2009, respectively.
Educational DVDs Don't Help Toddlers, Study Says. March 2, 2010 — The "Baby Wordsworth" DVD from Baby Einstein doesn't help toddlers with language acquisition, based on a recent study of 1- to 2-year-olds conducted by the University of California at Riverside. Over six weeks, a toddler group assigned to view the "Baby Wordsworth" program and a control group of toddlers showed no disparity in language development, TIME reported. The results showed that although all 96 children picked up new words, the tots who watched the DVD didn't come out ahead. Social interaction with parents, said psychologist Rebekah Richert, enhances kids' ability to learn words. In past studies, it's been discovered that babies who watched instructional DVDs later scored lower on select cognitive exams than children who didn't see such videos.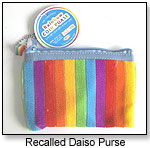 Daiso Fined $2 Million for Toy Safety Violations. March 2, 2010 — The U.S Consumer Product Safety Commission announced Tuesday that toy and children's product distributor Daiso (Daiso Holding USA, Daiso Seattle and Daiso California) will pay a $2 million civil penalty for importing into the United States toys with high levels of lead and phthalates, toddler products with dangerous small parts, and items lacking warning labels. In addition, Daiso has signed a consent decree that it must show the CPSC it understands and is in compliance with safety regulations before importing or selling any toy or children's item in the U.S. again. Daiso must confer with a third-party product safety coordinator to develop a safety program for its business, audit merchandise for the purpose of testing and certification regulations, and come up with compliance procedures. "This landmark agreement for an injunction sets a precedent for any firm attempting to distribute hazardous products to our nation's children," said CPSC Chairman Inez Tenenbaum.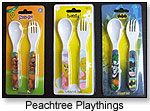 Peachtree Playthings Recalls Kids' Utensil Sets. March 2, 2010 — The U.S. Consumer Product Safety Commission, in cooperation with manufacturer Peachtree Playthings, has announced a voluntary recall of about 127,000 Scooby Doo, Tweety and Batman Fork and Spoon Sets because the two middle prongs on the fork can come off and pose a choking hazard. The utensil sets were sold at Dollar Tree and Deals stores during January 2010 for about $1. Consumers should remove the items from children and return to the store of purchase for a refund.
Random House Pens Video Game Tales. March 2, 2010 — Book publisher Random House has established an internal team of about 15 employees to produce storylines for videogames, and is already seeking a buyer for two game proposals. According to the Wall Street Journal, this project is one way for the publisher to counter declining sales against fewer book publications and an anticipated increase in E-book, versus hardcopy, titles.
Wal-Mart Discounts 500 Books on Dr. Suess's Birthday. March 2, 2010 — During the month of March, Wal-Mart.com is offering up to 40-percent off 500 children's books in celebration of Read Across America Day, which falls on the birthday of Dr. Suess. According to a press release, the promotion began Tuesday and includes such titles as "Goodnight Moon," "Where the Wild Things Are" and "Harry Potter and the Deathly Hallows."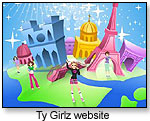 Animax Takes on Ty Girlz Digital Entertainment. March 2, 2010 — Ty Girlz is ramping things up in its virtual world space for tweens, outfitted with new games, goods and activities as well as a new loyalty program effective Tuesday, through a partnership between Ty Inc. and Animax Entertainment, which has been selected to handle online efforts for the brand. The Ty Girlz website now functions on an ad-supported, free to play system, according to a press release.
Spider-Man's Alter Ego Gets Fired. March 2, 2010 — Out of work? Well, don't feel too bad. So is Peter Parker, aka Spider-Man, in Marvel's "Amazing Spider-Man #623" issue slated to hit shelves this week. According to ICV2.com, there's no denying the connection between high unemployment rates in the U.S. and Parker's dilemma, which begins when he's let go at the New York City mayor's office and ends up in a big struggle to make payments, all while, of course ... trying to save the Big Apple.

Chairman/CEO Katz Leapfrogs to Online Shopping Firm. March 1, 2010 — Founding CEO of Orbitz and Chairman, President and CEO of LeapFrog Enterprises, Inc., Jeffrey G. Katz has been announced as CEO of comparison shopping website NexTag, according to a press release. Katz joined LeapFrog in 2006 and has since led the successful expansion of the company's innovative, technology-based learning products.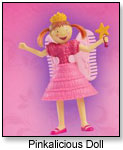 Pinkalicious Goes Burgerlicious. March 1, 2010 — She may love cupcakes, but HarperCollins' "Pinkalicious" will have to live with hamburgers for a while. Beginning Monday, Pinkalicious toys, including a doll, tiara, wand and hair play item, will be offered in Burger King Kids Meals for girls as part of a spring initiative that also includes interactive content online, according to Brandweek.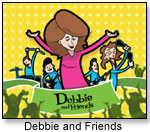 Debbie and Friends Challenges Kids to Remix Contest. February 26, 2010 — Boston-based pop group for children Debbie and Friends invites kids to become their own record producer for a chance to win Debbie and Friends CDs, books and other prizes. Contestants have between now and April 4 to download the song "Willie Won't," edit it with vocals and sounds in GarageBand, and then submit it to the contest as an MP3 file. Debbie Cavalier and producer Michael Carrera will announce three winners on April 5, including a grand prize winner whose mix will be featured on Debbie's Blog. Details here