---
How to Deal With Studs and Duds
Success and Failure Come With Hurdles
Whether you've picked a stud or a dud, hit toys and flops can each cause problems.

If, after all your careful research, gut-testing, customer-querying and analyzing, you've got a dud after all, don't mark it down in price until you've tried these three strategies to resuscitate sales potential:

1. Get your staff excited about the toy.



This is especially important if the toy is new and different. Julie Gannon, owner of The Toy Box in Hanover, Mass., recommended that retailers contact the toy's manufacturer and inquire about the possibility of someone coming out to do a training session. Gannon also encourages her staff to explore new toys and games. "It makes it easier to sell a game if you've played it yourself," she explained.

2. If the toy isn't moving, then move it ...

... to another location in the store.

Patti Leo, owner of Toys Galore in Kent, Conn., advocated the idea of changing a toy's location. "Move it from the bottom shelf to the top shelf," she advised, "or place it with something else as an add-on."



Teneen Dobbs, owner of Kits & Kaboodle in Carmel, Ind., agreed: "We just move it to a different spot in the store."

A truck can be relocated from the toy vehicle section to the preschool section. Or a book about trucks can be moved from the book section and placed with toy trucks. Customers perceive the toy as new and fresh, because they'd never seen it there before.

3. Set the toy free.

Leo said that taking a product out of its packaging can help to generate interest. "We'll open things up as long as they're safe" (i.e., they have no small parts that will find their way into toddlers' mouths).

If you try these strategies, you might be able to save your markups on a broader range of toys. That's certainly the objective at Gannon's store. As she explained, "Our last line of defense is to put the toy on sale."

THE BIG PUSH

If the toy's still not moving and you need to free up your shelf space, it's time to mark it down, give it away, or stow it until you're ready for a storewide sale. Approximately two-thirds of 64 specialty storeowners interviewed about sales told TDmonthly Magazine they hold at least one sale a year to increase traffic and sell off unpopular items. (see table: How I Hold My Sales)



"We usually do sales in January — a clearance sale for the stuff that was overstocked from the holidays," said Randy Horn, owner of Learning Express in Glen Ellyn, Ill. "Then the town has a sidewalk sale in July, and we do a sale after Thanksgiving for Christmas."

For Moon Rabbit Toys in Santa Fe, N.M., there's just one sale a year: "Our only official sale is our annual Labor Day Made-in-America toy sale. It's a big deal," Storeowner Shana Hack told TDmonthly.

Cut Deeply

Approximately 26 of 64 retailers said they cut prices by up to 30 percent for sales, but others say if it's not a significant cut, people won't buy.

"Forty percent is a nice amount to generate interest; 10 to 20 percent is not enough," said Janet Kysia, manager at A Pink Princess in Boynton Beach, Fla.

Eleven retailers told TDmonthly they are willing to offer half-off discounts, especially for products they are really itching to get rid of.

Get the Word Out

Whether you use e-mail notices, store signage, flyers or advertising, sales must be promoted.

"We use a combination of direct mail, newspaper advertising and email," Walker of Play Fair Toys told TDmonthly. "It's very effective. We have people waiting in line."

Coupons and other promotions can help you move unpopular merchandise.

Segregate Bargains

A discount area can help move items that were over-ordered or simply aren't popular.

"We have a sales room/clearance room downstairs," said Miles Altman, owner of King Arthur's Court Toys in Cincinnati, Ohio.

Faye Black, owner of Learning Resources Toy Magic in Fort Walton, Fla., is willing to wait two years before marking down a product, but eight others slash prices after roughly six months; another nine said they give toys about a year to sell at the suggested retail price.

Don't Get Sales-Happy

More than half the retailers surveyed believe sales are necessary in specialty stores, but some indicated that sales may be harmful — largely due to the threat of appearing like a discounter — and others warned against holding sales too often, for the same reason.

Bob Phibbs, the Retail Doctor, warns that storewide sales have another drawback: you're money's on the floor and if you discount too heavily, you're eating your own profits.

AND FINALLY ... A HIT!

Now, let's say you don't have a dud! Your research worked and you found something that everyone wants to have. Suddenly, your specialty toy explodes into the mainstream consciousness. Your sales skyrocket, your foot traffic becomes a stampede, and then ... you run out of the toy. And the supplier can't tell you when the next one's coming.

How do you survive a craze without losing your customers, your suppliers or even your store?

1. Don't take it personally. A Ganz representative told buyer Tricia Cooper that Webkinz sales had a "spectacular" increase in Christmas 2006 and that's why they had trouble keeping toy stores supplied in 2007. "They weren't set up for this kind of success," said Cooper, of Le Jouet in Metairie, La. "I don't think anybody could be." That didn't keep disgruntled shop owners from suing the company, however. (See below for Lawsuits Filed Against Ganz)



Lawsuits Filed Against Ganz

During the Webkinz fever, specialty retailers expressed strongly and often to TDmonthly that once the fad had died down, they would cease business with their maker, Ganz, and might even sue the company for unfair sales practices. As of September 2010, these are the cases known by TDmonthly that have been filed by specialty toy-store owners against the company.

Specialty Store
Court/Date Filed
Cause for Action
Amount Demanded
Status
Nuts for Candy (Calif.); Comstock et al. (The Cheshire Cat and The Spotted Crocodile) (Ill.); Cortes Country Stores, Inc. d/b/a Freetown Trading Post (Mass.); The Phipps Corporation, d/b/a/ School crossing, Inc. (Va.); Freedom Candle Company (Conn.); Forget Me NOt Keepsakes & Crafts, Inc. (NY); Widensky's Clothing Boutique (Fla.);
United States District Court, Northern District of California. Original Filing by Nuts for Candy, June 9, 2008.
Alleged violations of Section 1 of the Sherman Act, 15 U.S.C. § 1 and Sections 1 and 3 of the Clayton Act, 15 U.S.C. § 14 and various states' unfair trade practices acts.
$5M - class action suit
Pending, as of 9/7/10
Station Enterprises, Inc.
District Court of the Eastern District of Michigan on October 10, 2007
Breach of Contract
$75K plus costs and legal fees
Resolved, as of 9/30/09
Shopping Therapy/Collector's Club
District Court in Oklahoma County, Okla., on September 5, 2007
Small Claims
$1,500.00
Case Dismissed at Plaintiff's Request/
Settled 1/03/08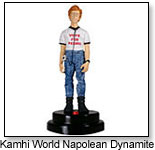 2. Just keep calling. "It's a great problem to have!" confided Jay Kamhi, president of Kamhi World. His company was caught off-guard when the movie "Napoleon Dynamite" catapulted to success, wildly increasing demand for his licensed toys. "Even though you think it doesn't help, just call the company again and again in a friendly way."

3. Don't break the rules. "Pay your bill on time. Do everything right," advised one long-time retailer. When a company's overwhelmed with orders, they'll more likely favor stores with an uncomplicated history.

4. Find a substitute ... fast. When he couldn't get a hold of Webkinz, Rick Garlock, former owner of The Treasured Child in La Grange, Ky., brought in Russ Berrie's Shining Stars, which did fine for him. Other retailers, however, have not had as good luck with that line.

5. Think ahead. As soon as a surge starts, scout out the next best thing, so you can get it in your store before you run out of the hit toy. "Get into understanding what you think is going to be a trend and learn from it," suggested Kamhi.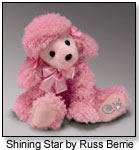 6. Don't presell orders. One novice retailer sold Webkinz after he was promised shipment but hadn't yet received the toys. When Ganz abruptly dropped his account, he had to refund "thousands of dollars," he told TDmonthly.

7. Keep your customers informed. "We have a sign on our counter saying we've ordered and will call you," shared a toy-store owner. "We also have a sign outside advertising Webkinz with the banner: SOLD OUT. We take that down when we have an order in."

8. Make lemonade. A couple of storeowners give their customers an unexpected "break" by drastically discounting or even raffling away products they said they were coerced into buying when ordering hit toys. One anonymous retailer figured in the loss on Ganz's "Everyday" items when marking up the Webkinz and jokes about giving the unwanted items away with every $5.00 purchase.

9. Talk to other retailers. Sharing information and strategies via trade shows, and learning about retailers in TDmonthly articles and videos can help you gain insight, strategy and a sense of community when you can't find the toy your customers are crying for.

10. Know when to call it quits. Despite the potential for profit, if you feel abused, move on.

"I watched 'hot' brands like Cabbage Patch Kids, Transformers, Beanie Babies, South Park, Pokémon, etc., all sizzle just before collapsing," Drew Friedman, owner of White Mountain Trading Company in Lutherville, Md., told TDmonthly. "We focus on brands and items that are everyday performers for us ... and that typically do not experience shortages, short ships, out of stocks, etc."





That may be why so many specialty retailers prefer to build a solid product mix, rather than looking for the next big hit. By analyzing the toys you find and placing realistic orders, you should be able to weather both the studs and duds that come your way.
Other contributors to this article may have included: Julie Adrian • Michaele Birney Arneson • Leigh Au • Christina Chan • Julia Ann Charpentier • Elizabeth Chretien • Virginia Davis • Laurel DiGangi • Zan Dubin Scott • Lisa Durante • Cicely Enright • Margaret H. Evans • Doug Fleener • Diane Franklin • Janie Franz • Dennis Foley • Dennis Furlan • Rosette Gonzalez • Elizabeth Greenspan • Mort Haaz • Sharri Hefner • Terri Hughes-Lazzell • Kyle Hall • Pennie Hoover • Sheri Jobe • Julie L. Jones • Candyce Kornblum • Christine Lebednik • Susan Ledford • Chris Lundy • Susan Maddela • Hans C. Masing • J.D. Meisner • Adeena Mignogna • Catherine Jo Morgan • Claudia Newcorn • Willow Polson • Marie Raven • Kara Revel • Andrew Robinton • Greg Rock • Brenda Ruggiero • Tamara Schuit • Brent Turner • Vanessa VanderZanden • Jodi M. Webb • Stacy Wiebe• Mark Zaslove • Alex Zelikovsky

Writer's Bio:
ALISON MAREK is an award-winning writer, director and cartoonist whose work has been published by Fairchild Publications and DC Comics (Piranha Press), broadcast on Showtime and other cable networks, and viewed worldwide in film festivals. See her short films and print work on www.alisonmarek.com. Watch her nefarious villains in the web series www.MuggsMovers.com. Get inspired by her cartoons "Daily ARFFirmations to Unleash Your Inner Fido" at www.ARFFirmations.com. Phew! And then ...
Read more articles by this author
THIS BANNER IS AN AD:
---
---