---
Toys in the News: 05-27-11
SUBMIT your news to TDmonthly.
See previous toy industry news.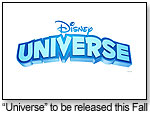 Disney Interactive Develops 'Universe'. May 27, 2011 — Disney Interactive Studios is developing Disney Universe, a multiplayer action adventure game, for PlayStation3, Xbox 360, Wii and Windows PC/MAC. The game is slated for release this fall.

Ned Strongin, Inventor of Connect 4, Passes Away at 91. May 27, 2011 — Ned Strongin, a prolific toy designer/agent whose career spanned several decades, passed away in Corona del Mar, CA, last month. Strongin was involved in the creation, design and licensing of a wide variety of toys, games and dolls, including Connect 4 (his most commercially successful game), Weebles ("Weebles Wobble But They Don't Fall Down") and Giggle Wiggle (a sound-activated action game) and the Wiggly Giggly ball (a multi-award winning item).

License! Global Reports Top Earning Global Licensors. May 27, 2011 — License! Global has release their yearly report, and have revealed Mattel to be the number one global licensor for toys. Mattel reported $7 billion in sales of licensed merchandise for 2010, and was also the 4th highest global licensing earner overall. The other two toy companies that lead their category were Sanrio and Hasbro. You can read the full report here.

MEGA Brands And HIT Entertainment Extend Their Worldwide Licensing Partnership. May 27, 2011 — MEGA Brands Inc. and HIT Entertainment announced today the extension of their global licensing agreement to develop construction sets based on the world's Number One preschool licensed toy property, Thomas & Friends™. Under the expanded contract, MEGA Brands is granted the global rights to create all-new construction toy sets based on the exciting world of Thomas & Friends™, including new iconic characters and Island of Sodor destinations straight from the popular long-running television series.

Chris Meledandri's Illumination To Turn Uglydoll Into Animated Film. May 27, 2011 — llumination Entertainment chief Chris Meledandri has acquired rights to turn the Uglydoll franchise into an animated feature film. Universal Pictures and Illumination will develop the film based on the global line of Uglydoll characters launched by husband-wife artist team David Horvath and Sun-Min Kim.

Lan Enterprises Recalls Zooper Strollers Due to Strangulation Hazard. May 27, 2011 — The U.S. Consumer Product Safety Commission, in cooperation with the firm named below, today announced a voluntary recall of the following consumer product: About 2,300 Strollers from Lan Enterprises LLC, sold at juvenile product and mass merchandise stores nationwide and online retailers, including at Amazon.com, Costco.com and Dmartstores.com from May 2009 to May 2011 for between $200 and $800. The opening between the armrest bar/snack tray and seat bottom of the stroller can allow an infant's body to pass through and become entrapped at the neck, posing a strangulation hazard to young children when a child is not harnessed. Consumers should immediately remove the armrest bar and snack tray from the strollers and contact Zooper USA to receive a free replacement armrest bar and repair kit for the snack tray. Replacement parts will be available beginning July 1, 2011.

Think-a-lot Toys Releases New Think-ets. May 27, 2011 — Think-a-lot Toys has released the Think-ets Beach Collection. The beach collection comes with 15 trinkets, including a dolphin, beach pail, boat, and watermelon. There are 10 different games that can be played with the Think-ets, according to a press release.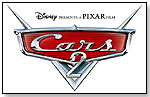 Toys 'R' Us Drives Cars 2. May 26, 2011 — Toys 'R' Us has partnered with Disney/Pixar for "Race Around the World," creating Cars 2-inspired "racetrack" boutiques in nearly 1,300 toy stores across the globe. This store-in-store placement supports the release of Disney/Pixar's Cars 2 June 24.

Plus Licens Adds Astro Boy. May 26, 2011 — Plus Licens now represents the Ozamu Tezuka properties including Astro Boy, Black Jack, Jungle Emperor Leo, Kimba the White Lion and Princess Knight in the Nordic countries and Central and Eastern Europe.

Coolabi Appoints Joester Loria For Poppy Cat. May 26, 2011 — Coolabi has appointed The Joester Loria Group as licensing agent for Poppy Cat in North America. Poppy Cat is a cartoon show that has made its premiere on Nick Jr. in the UK, and which is now coming to the US, Canada, Australia, Europe, the Middle East and the Far East. Golden Bear is the master toy partner, and other partners have been signed for publishing, apparel, game, and more.

McDonald's Adds Pokémon to Happy Meals. May 26, 2011 — McDonald's will offer Pokémon Black·White-themed Happy Meals in participating North American stores June 17-July 7.

Mega Brands Board Approves Share Consolidation. May 26, 2011 — Canadian toy maker Mega Brands Inc said its board approved a share consolidation program that involves issuing one share for every 20 shares held. Mega Brands, which sells both its own brands and licensed toys, said the share consolidation is expected to be completed by June 10, subject to the approval of the Toronto Stock Exchange.

CPSC, U.S Olympian Hold Pool Safely Press Event to Release New Drowning and Entrapment Stats. May 26, 2011 — As Memorial Day weekend approaches, 55 drowning and 63 near-drowning incidents in 29 states and territories have already been reported by the media in the first five months of 2011. The U.S. Consumer Product Safety Commission (CPSC) today kicks off the summer swimming season and the second year of its Pool Safely: Simple Steps Save Lives campaign.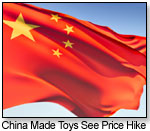 Rising Labor Costs in China Mean Higher Priced Toys. May 25, 2011 — Industry experts are expecting a rise in the price of toys manufactured in China this year. The country recently nearly doubled worker salaries (to $308/mo), and minimum wage was raised to $200/mo. This rising cost of labor, along with a surge in crude oil prices and cotton, are all factors expected to contribute to a rise in toy prices. Many of the largest companies have already seen price hikes this year- Hasbro by 6-7%; Mattel has imposed a single-digit price increase; and Toy"R"Us has said that it anticipates some price increases, reported Bloomberg.

Hasbro Announces Layoffs. May 25, 2011 — Hasbro Inc has announced that it will cut 75 jobs as part of an effort to reorganize its games division, which saw weak sales in fourth quarter 2010 and little demand in first quarter 2011. Ultimately they plan on creating a "Center of Excellence for Hasbro Games" in Rhode Island, which will be focused on developing key games brands, reported Reuters.

NPD Group Reports 4% Increase in UK Toy Sales. May 25, 2011 — The market research company NPD Group has reported a 4% increase in toy sales in Britain. Sales were largely helped by a "strong buzz" in the collectibles market, with building sets and plush still doing well after a successful holiday season.

Zinkia Expands Retail for Pocoyo. May 25, 2011 — Zinkia Entertainment is expanding its Pocoyo property's presence at U.S. retail, offering DVD titles from NCircle Entertainment at Kmart, 7-Eleven and Redbox video kiosks. Kmart and 7-Eleven introduced "Meet Pocoyo" this month; and the "Let's Party" DVD will hit Redbox kiosks in June.

THQ's Kung Fu Panda 2 Game Released. May 25, 2011 — THQ released its Kung Fu Panda 2: Be the Master video game for Kinect for Xbox 360, PlayStation3, uDraw GameTablet for Wii and the Nintendo DS handheld system.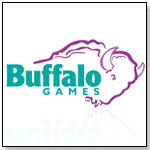 Buffalo Games Partners With Kaleida Health. May 25, 2011 — Buffalo Games will provide party games and jigsaw puzzles in playrooms and parent lounges at Women and Children's Hospital of Buffalo; jigsaw puzzles in the senior day care center at DeGraff Memorial Hospital; and party games and jigsaw puzzles in the waiting areas and recovery areas at Buffalo General Hospital.

MGA Asks for $339 Total From Mattel. May 24, 2011 — MGA has asked US District Judge David Carter to award it $399 million total from Mattel for the Bratz Doll Suit. The company was already awarded $88.4 million in damages from the case, but they want that number tripled, and are also seeking attorney fees and general costs. A hearing today will cover arguments on MGA's monetary requests, as well as Mattel's motion to throw out the verdict of the case, according to Bloomberg.

BOOM! Puts out Stan Lee Comic App. May 24, 2011 — BOOM! Studios released its free Stan Lee BOOM! Comics App for iOS mobile devices.

CBS Adds 'Star Trek,' 'CSI' Books. May 24, 2011 — CBS Consumer Products unveiled new publishing programs for "CSI: Crime Scene Investigation" and "Star Trek" with partners Abrams, Simon & Schuster and Quirk Books.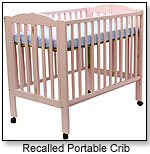 Dream on Me Recalls Drop-Side Cribs Due to Entrapment, Suffocation, Laceration, and Fall Hazards. May 24, 2011 — The U.S. Consumer Product Safety Commission, in cooperation with the firm named below, today announced a voluntary recall of the following consumer product: About 22,000 Full-Size and Portable Drop-Side Cribs by Dream on Me, sold at Toys R Us, Walmart and Target stores nationwide and online at Amazon.com. The full-size cribs were sold from January 2006 to December 2009 for about $200. The portable cribs were sold from September 2007 to December 2009 for about $150. Consumers should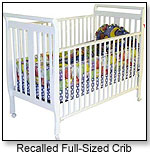 immediately stop using these cribs and contact the company. Full-Size Cribs: Consumers will be given a free kit that will immobilize the drop side. Kits will be available beginning June 30, 2011. Portable Cribs: Consumers can receive a free replacement portable crib with fixed sides. Replacement cribs will be available in mid-July 2011.

Saban Signs Toy Partner. May 24, 2011 — Saban Brands signed a multi-year global agreement, excluding Asia, with Mega Brands to develop construction toys for "Power Rangers Samurai."

PBS Announces New Toy Line. May 24, 2011 — PBS KIDS has announced the availability of their first toy line. The line consists of more than 20 wooden toys for preschoolers, including musical toys, puzzles, building and construction sets, and more. The products will currently be available online exclusively through the PBS KIDS Shop, with items becoming available to other retailers in the fall, according to a press release.

Golden Bear Appoints Commercial Director. May 24, 2011 — Golden Bear Products has announced the appointment of Barry Hughes who will be joining its management team as commercial director.

TY Inks Mr Bean Deal. May 24, 2011 — Zodiak Rights, licensing agent for the Mr Bean property, has signed a deal with plush toy maker TY. TY will launch a range of Mr Bean Beanies and key rings this year in the UK, according to Kidscreen.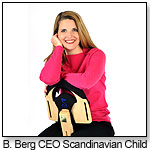 Scandinavian Child Acquires Svan. May 23, 2011 — Scandinavian Child, LLC (SCI), a marketer and distributor of premium children's products in North America, announces today the acquisition of Svan AB, the Sweden-based designer and manufacturer of bentwood high chairs, bouncers and mini furniture marketed under the Svan and Anka brands. Svan CEO, Kjell Hagström, will join Scandinavian Child as Vice President of Design and will lead an SCI team in Sweden.

Nick brings Voltron Force: New Defenders Trilogy. May 23, 2011 — Nicktoons brings Voltron to a new generation with the brand new animated series, Voltron Force. The series will launch as a commercial-free presentation of the 90-minute movie, "Voltron Force: New Defenders Trilogy," Thursday, June 16, at 8:30 p.m. (ET).

Bob LaRocca Joins Reeves International. May 23, 2011 — Bob LaRocca has joined Reeves International as National Sales Manager for Reeves' independent and specialty channels of distribution. LaRocca will head up the management of Reeves' specialty sales organizations, as well as be responsible for the overall performance of the specialty toy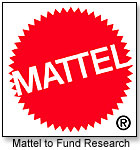 Mattel To Fund Play and Child Development Research. May 23, 2011 — Mattel, Inc. today announced it will fund four university research projects focused on the impact of play in children's early development through Mattel's Philanthropy Programs. The Mattel Play Research Grants recipients will explore a wide range of play-focused topics over the next 12 months, including the impact of play on creative thinking, problem solving and the development of language, social and cognitive skills.

DCP Signs Eco-Friendly Plush Partner. May 23, 2011 — Disney Consumer Products has signed miYim to produce an earth-friendly plush collection featuring Disney characters including Winnie the Pooh, Tigger, Eeyore, Piglet, Mickey and Minnie.

DreamWorks OK's Panda Items in Game. May 23, 2011 — DreamWorks Animation, Paramount Pictures and Zynga announced a new in-game item and quest for players of the popular game CityVille to promote the opening of Kung Fu Panda 2, which hits theaters May 26.

LEGO Expands and Hires. May 23, 2011 — LEGO has converted one of its US manufacturing buildings into offices. The company, which in the past year has hired 75 new employees at its North American headquarters, says there are currently about 25 job openings.

Saban Adds Power Rangers iOS Game. May 23, 2011 — Saban Brands is releasing its interactive adventure game Power Rangers Samurai SMASH for iPhone, iPad or iPod Touch to the Apple's iTunes store May 19.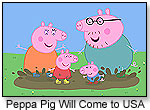 Peppa Pig Heads to US. May 23, 2011 — Entertainment One, owner of the Peppa Pig franchise, posted a nearly 40% rise in profit this year. The growing company also has plans to sign a master toy license deal for Peppa Pig in the US this year, according to ShareCast.

Space Invaders Get Licensing With CPLG. May 23, 2011 — TAITO, a wholly owned subsidiary of Square Enix Holdings, has appointed CPLG to represent the classic video game brand Space Invaders across Central Europe, the U.K., U.S. and Canada

Toy"R"Us Gala Raises $5 Million. May 23, 2011 — The Toys"R"Us Children's Fund Gala on May 19th raised $5 million for the charity. The total amount raised by the fund now tops $95 million.

Liberty Media Bids for Barnes & Noble. May 23, 2011 — Liberty Media, which owns interests in a broad range of electronic retailing, media, communications and entertainment businesses, made an offer to acquire Barnes & Noble for $17 per share in cash, which values the company at approximately $1 billion.

The Handmade Toy Alliance Announces their 2011-2012 Board of Directors. May 21, 2011 — The Handmade Toy Alliance (HTA) has announced its board of directors for the 2011-2012 year. The HTA achieved nonprofit status in 2009, and has a board of directors consisting of 9 members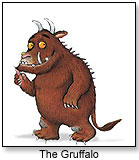 Sharpe Signs Two Gruffalo Deals. May 20, 2011 — The Sharpe Company signed two deals for its client The Gruffalo: Kids Preferred is now the plush licensee for North America, and University Games will make Gruffalo games and puzzles.

DHX Names Rastamouse Toy Partner. May 20, 2011 — DHX Media has named Character Options master toy licensee for "Rastamouse," which now ranks in CBeebies' top five shows. The toys will hit stores in October.

TIF Virtual Do Good Stuff-a-thon Allows Companies, Individuals to Donate Online. May 20, 2011 — In conjunction with the 3rd Annual Do Good Stuff-a-thon, the Toy Industry Foundation (TIF) is holding its Virtual Do Good Stuff-a-thon fundraising drive this May to celebrate National Foster Care Month.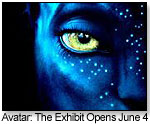 Avatar: The Exhibition. May 20, 2011 — Fans of the movie Avatar will be able to step into the world of Pandora at Avatar: The Exhibition, sponsored by the by Experience Music Project|Science Fiction Museum (EMP|SFM) in Seattle. The exhibit will open on June 4, and will feature models and costumes from the movie, as well as information on how the mythical world was created on screen.

Fisher-Price Sews up Sock Deal. May 20, 2011 — Fisher-Price, a subsidiary of Mattel, has partnered with United Legwear Company to manufacture and distribute multi-product legwear lines for infants and toddlers.

Universal Greenlights Chucky Game. May 20, 2011 — Universal Partnerships & Licensing has given TikGames the green light to develop and publish the first official video game based on the Chucky movie franchise.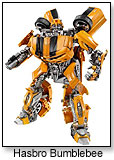 Hasbro Releases New Transformers Toys. May 19, 2011 — Hasbro releases its Transformers: Dark of the Moon toy line at retail locations this week to support the upcoming release of the first 3D Transformers film.

HIT Entertainment Signs Apparel Deals. May 19, 2011 — HIT Entertainment has signed three deals for new lines of Thomas & Friends apparel, footwear, and accessories, according to a press release. LF USA will be the master apparel partner, and will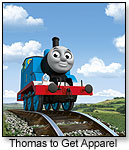 create apparel sets and separates for the property. SG Footwear has signed on to create footwear, and ABG Accessories will create headwear, rainwear, umbrellas, and outerwear.

Fight Over Bratz Doll Turns To Attorney Fees, Punitive Damages. May 19, 2011 — Bratz doll manufacturer MGA Entertainment Inc. is seeking attorney fees plus $177 million in punitive damages after obtaining an $88.5 million verdict against rival Mattel Inc.

Monster High™ and the Kind Campaign Partner to Bring the Power of Kindness to Girls. May 19, 2011 — Monster High™, Mattel's popular tween and teen-targeted franchise, which encourages girls to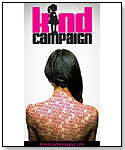 celebrate their imperfections and embrace those of others, today announced that it is partnering with the Kind Campaign, a movement, documentary and school program dedicated to spreading the message of kindness.

Greenpeace Says 'Toxic' Toys Sold in China, Hong Kong. May 19, 2011 — Greenpeace said Wednesday that some children's toys sold in mainland China and Hong Kong contain dangerous chemicals, as it urged government officials to ban their use. The environmental group said it hired an independent laboratory which found phthalates, chemicals used to soften plastic and said to cause hormone malfunctions and reproductive problems, in 21 out of 30 toy samples purchased in four Chinese cities.

Hasbro Plans Additional $500 Million In Stock Buybacks. May 19, 2011 — Hasbro Inc.'s (HAS) board authorized an additional $500 million of share buybacks, becoming the latest company with plans to return cash to shareholders.

Patch Products Secures Distribution Deal For 5 Second Rule. May 19, 2011 — Patch Products has secured European and Pacific Rim distribution deals for its party game, 5 Second Rule. The game will be distributed in United Kingdom, Éire, Australia, Croatia, Czech Republic, Slovenia, Holland, Belgium, South Africa, Sweden, Finland, Norway and Denmark, according to a press release.

Toy Industry Loses Former Disney Canada Executive. May 19, 2011 — The Canadian toy industry lost a much-respected member when James Rayburn died on May 11, just weeks before his 75th birthday. Mr. Rayburn, who had a successful 41-year career with The Walt Disney Company (Canada) Ltd., died from complications resulting from a double-lung transplant in 2009.

Li & Fung Appoints New President and CEO. May 18, 2011 — Li & Fung Limited, a Hong Kong-based company engaged in export trading of consumer products, has appointed Bruce Rockowitz as Group President and CEO and William Fung as executive deputy chairman.

The Juno Company Signs CPLG as Global Licensing Agent. May 18, 2011 — The Juno Company, a leading children's digital new media company specializing in the creation of innovative music education products including movies, apps and games, television programming, toys, books and more, has named Copyright Promotions Licensing Group (CPLG) as its global licensing agent for its award-winning Juno Baby and Juno Jr. franchises. Under the deal CPLG will be responsible for growing The Juno Company's roster of licensed product partners while expanding the retail base and securing promotional partners.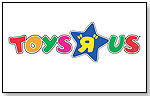 Toys 'R' Us Raises $3 million for Autism. May 18, 2011 — Today, Toys 'R' Us announced that its fifth annual nationwide in-store fundraising campaign for Autism Speaks raised more than $3 million in its stores across the U.S. and Canada

Hasbro Plans Transformers Bikes. May 18, 2011 — Hasbro's global brand licensing and publishing division signed Dynacraft BSC to design Transformers-branded rides for kids.

Disney to Open Tech Lab. May 18, 2011 — The Walt Disney Co.'s Imagineering research division, which develops new technologies for the company's theme parks, is planning to open a small lab in East Cambridge, Mass. next month, 11 years after Disney shuttered its last such facility in the city.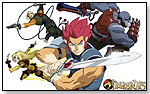 Warner Bros. Adds ThunderCats Partners. May 17, 2011 — Warner Bros. Consumer Products U.K. signed four more partners to the ThunderCats program. MV Sports will produce a line of wheeled toys and scooters; Rubies is producing a dress-up line for adults and children based upon the iconic Thundercats characters; Character World will produce branded bedding; and Panini will publish the first ThunderCats magazine.

Disney Tries to Trademark "Seal Team 6." May 17, 2011 — It has been reported that Disney has applied for the trademark for "Seal Team 6", which is the name of the special forces team that killed Osama Bin Laden. The trademark applications cover a wide range of uses including clothing, toys, games, entertainment and education services, and more, according to Media Bistro.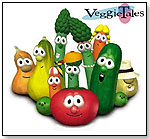 Eyes of Faith Ships VeggieTales Glasses. May 17, 2011 — Eyes of Faith Optical will release its VeggieTales children's eyewear line to more than 100 eye care professionals nationwide.

CPLG Makes Meccano Fun. May 17, 2011 — CPLG has been appointed to create a licensing program for construction brand Meccano. Meccano was invented in Liverpool in 1898, then moved to the continent, where it is well known today. CPLG plans on offering Meccano products ranging from vintage to novelty items, for pre-schoolers through to adults.

Pawparazzi Goes Mass Market. May 17, 2011 — Sharon Bennett, head of the licensing agency for Noodle Head Inc.'s Pawparazzi Pets, has announced that Pawparazzi will be sold at Toys"R"Us beginning at the end of the summer. The brand has recently expanded with a website and blog, Susan DeCoste of Noodle Head recently told TDmonthly.

Super Rad Toys Works With Marvel. May 17, 2011 — Super Rad has announced a licensing agreement with Marvel Entertainment to produce products features Marvel super heroes including Thor and Captain America. The line with include DIY Vinyl Figures and Resin Statues, as well as USB Thumb Drives, MP3 players, Vinyl Collectible trading charms, and Ningyo Dolls.



CopCorp Inks Greatest Deals on Earth. May 16, 2011 — CopCorp Licensing added three licensees to the Ringling Bros. and Barnum & Bailey family entertainment brand roster.

Super Rad Wins Kewpie Dolls. May 16, 2011 — Super Rad inked an agreement with Jesco Imports for the Kewpie intellectual property.

Pearl to Shine in Licensng/Kids Post at Target. May 16, 2011 — Target Entertainment has appointed Lindsay Pearl as its new Director of Licensing and Children's Acquisitions. She joins Target in June and will be representing the company at Licensing Expo in Las Vegas.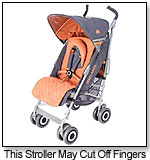 Additional Fingertip Amputations and Lacerations Prompt Reannouncement of November 2009 Recall of Strollers by Maclaren USA. May 13, 2011 — The U.S. Consumer Product Safety Commission, in cooperation with the firm named below, today reannounced a voluntary recall of the following consumer product: About one million Maclaren strollers, sold at juvenile product and mass merchandise retailers nationwide from 1999 through November 2009 for between $100 and $360. The stroller's hinge mechanism poses a fingertip amputation and laceration hazard to the child when the consumer is unfolding/opening the stroller. Maclaren has received a total of 149 reported incidents with the strollers, including 37 reported injuries that occurred after the stroller was recalled in November 2009. Consumers who have not installed the hinge covers should immediately contact Maclaren USA to receive the free repair kit.

Nick Plans Russian Retail Promotion. May 13, 2011 — Nickelodeon Consumer Products has arranged the first-ever SpongeBob SquarePants retail promotion in Russia, brokered through Plus Licens.

House Seeks To Lessen CPSC Authority. May 13, 2011 — A House Subcommittee has approved a proposal that would loosen some of the USCPSC's requirements for lead testing and crib replacement, while enforcing new restrictions regarding saferproducts.gov, where consumers can post information on products they have had safety issues with. The proposal seeks to extend the grace period during which child-care facilities must replace old cribs, hold off on or eliminate a current proposal for a stronger lead content limit, and determine who should be allowed to post on saferproducts.gov. However, some House Democrats think that the proposal cuts the slack a little too much, according to Bloomberg.

QR Codes Help Consumers Make Informed Purchases. May 13, 2011 — Patch Products announced in a press release that they will now be using Quick Response (QR) barcodes on their packaging, enabling customers with certain smart phones to scan the code and be taken directly to a demo video or product information page on the Patch Products website. This will enable consumers to learn more about the product before they buy it. The scanning of QR barcodes increased 1200% in the last six months of 2010. With the rapid increase in number of consumers who own smart phones, QR codes could eventually become a standard part of packaging for many consumer products.

San Antonio Schools Use Photos To Fight Fat. May 12, 2011 — Five elementary schools in San Antonio are participating in a federally-funded research program that photographs students' lunch trays both at the register, when they've loaded up their tray, and at the trash, so researches can track how much was actually eaten. The researchers specifically chose schools where students come from poorer families, and whose rates of obesity and diabetes are high. The study aims to make parents aware of just how many calories their child's lunch has, with the aim of eventually improving these lunches and making them more healthy. Parents can opt their child out of the program if they choose. See the video below, from the Associated Press, for more information.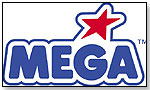 MEGA Brands Execs Face Insider Trading Charges. May 12, 2011 — Company president Marc Bertrand, chief innovation officer Vic Bertrand Jr., former CFO Alain Tanguay and former VP of business development Brahm Segal were all named by Quebec's securities regulator, AMF, as taking part in an insider trading scandal. The Montreal Gazette reports that the allegations stem from an incident in 2005, wherein a child died after swallowing a magnet from a MEGA Brands product, and the company allegedly withheld this information from the public. On top of these allegations of insider trading, MEGA Brands Inc. has also reported a first-quarter loss of $9.3 million, according to Reuters.

Bratz Toymaker Sues European Banks Over French Company Acquisition. May 12, 2011 — MGA Entertainment, a Los Angeles-based toymaker best known for its Bratz product line, filed a lawsuit against several large European banks over their alleged concealment of accounting fraud at French toymaker Smoby prior to MGA's purchase of the company. Because the banks manipulated Smoby's internal finances, the lawsuit says MGA now stands to lose as much as $300 million because of the acquisition.

Saban Signs Power Rangers Toy Partner. May 12, 2011 — Saban Brands entered into a multi-year global agreement, excluding Asia, with MEGA Brands, which will develop construction toys based on the all-new kids' action series "Power Rangers Samurai."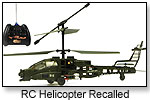 UJ Trading Recalls Knight Hawk Toy Helicopters Due to Fire Hazard. May 12, 2011 — The U.S. Consumer Product Safety Commission, in cooperation with the firm named below, today announced a voluntary recall of the following consumer product: About 18,500 (previously recalled in January 2010) Danbar Knight Hawk Toy Helicopters from UJ Trading, sold at toy, hobby and other stores, including mall kiosks, nationwide and online at www.UJToys.com from April 2010 through April 2011 for about $36. The battery housing under the helicopter canopy can overheat while charging, posing a fire hazard. Consumers should immediately take the recalled helicopters away from children and contact UJ Trading to receive a full refund. UJ Trading will provide consumers with a postage paid label to return the product.

Shout! Factory Brings Back Classic Tintin. May 12, 2011 — Shout! Factory and Nelvana Enterprises signed an exclusive distribution deal to re-release the complete classic animated TV series "The Adventures of Tintin" to the U.S. home entertainment marketplace.

Discovery Announces Animal Planet Deals. May 12, 2011 — Discovery Communications has announced deals with three companies to create branded Animal Planet products. Toy Division will create puzzles, sticker books, trading cards, and games; Animal Feet will create children and adult slippers; and Cosrich Groups is making eco-friendly children's bath products.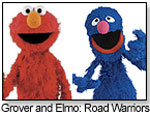 Elmo and Grover Kick Off U.N. Road Safety. May 11, 2011 — Sesame Street stars Elmo and Grover have kicked off the U.N.'s Decade of Action for Road Safety, a global road safety initiative, at Abbey Road in London, immortalized by the Beatles on the cover of their Abbey Road album.

Toys"R"Us Installs Largest Solar Roof. May 11, 2011 — Toys"R"Us has announced plans to install the largest rooftop solar power system in North America at their distribution center in Flanders, N.J. The system will generate an estimated 72% of the energy needed at the site, and will occupy 869,294 square feet, according to a press release.

Baer Donates Video Game History to ICHEG. May 11, 2011 — Ralph H. Baer, know as "The Father of Video Games," has donated his collection of documents that chronicles his major contributions to the video game industry to the International Center for the History of Electronic Games. The documents focus especially on his work between 1975-2011, including his creation of the famous "Simon" game. These documents will join an earlier donation by Baer, along with his 1968 invention "Brown Box," the first home video game, which was eventually made available to the public as the "Magnavox Odyssey."

Chapman Names Agent for Roary. May 11, 2011 — Chapman Entertainment has appointed Alicom Licensing as its licensing agent responsible for Roary the Racing Car and Little Charley Bear in the Nordic regions.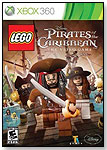 Disney Releases LEGO Pirates Video Game. May 11, 2011 — Disney Interactive Studios released LEGO Pirates of the Caribbean: The Video Game for the Wii console, Xbox 360, PlayStation3, Sony PSP, Nintendo DS and Nintendo 3DS.

Smart USA Joins Tangoes. May 11, 2011 — Smart USA, a subsidiary of Belgian manufacturer SMART, which specializes in single player, IQ-building games, has teamed up with Rex Games. Rex Games, the creator of Tangoes, is based out of San Francisco. The companies plan on continuing to develop single player logic games, known "for their role in building creativity, enhanced thought and flexible cognition in a hyper-digitized world," according to a press release.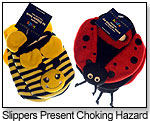 Meijer Recalls Infant Slipper Socks Due to Choking Hazard. May 11, 2011 — The U.S. Consumer Product Safety Commission, in cooperation with the firm named below, today announced a voluntary recall of the following consumer product: About 17,400 Bumble Bee and Lady Bug Infant Slipper Socks by Meijer Inc., sold at Meijer stores in Illinois, Indiana, Kentucky, Michigan and Ohio from June 2009 through March 2011 for about $4.

Save the Date: CARU Webinar on Responsible Online and Offline Advertising to Children. May 10, 2011 — The Children's Advertising Review Unit (CARU), the children's arm of the advertising industry's self-regulation program, will provide Toy Industry Association (TIA) members and other youth marketplace professionals with updates on guidelines, emerging issues and relevant laws regarding outreach to young consumers during a TIA-hosted webinar on Wednesday, June 22nd, 2011 from 2:00 to 3:15 p.m.

Super Rad is Making Bubbles With Mr. Bubbles. May 10, 2011 — Super Rad is excited to announce that is in final negotiations with the company that owns and operates the Mr. Bubbles brand to manufacture and distribute the entire line of Mr. Bubbles bubble products and bubble toys

Giochi Preziosi Secures Toy Rights to Scan2Go. May 10, 2011 — Giochi Preziosi Group has scored a toy distribution deal with NewBoy to represent Scan2Go, a car-racing toy based on an animated series targeting 4- to 12-year-old boys, for Western Europe.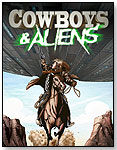 Cowboys & Aliens Gets Game. May 10, 2011 — Gameloft has acquired the license to the graphic novel "Cowboys & Aliens" from Platinum Studios. The company will produce a video game based on the graphic novel and time its launch to the release of the "Cowboys & Aliens" movie coming out in July.

Disney Hosts 'Pirates Day' at Hot Topic. May 10, 2011 — Disney Consumer Products is planning "Pirates Day," a May 14 promotional event at Hot Topic stores in Hollywood, California, and Paramus, New Jersey.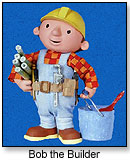 HIT Signs Redbox for Kids' Tools. May 10, 2011 — HIT Entertainment hammered out an agreement with first-time licensee Red Toolbox to develop a Bob the Builder line of tools for children aged 3 and up.

Reeves International Welcomes Winfrey. May 10, 2011 — Michelle Winfrey has joined Reeves International as Brand Manager for their specialty toy lines. Previously Marketing and Compliance Manager at Playmobil USA, Winfrey's new responsibilities include overall business management of Reeves' specialty toy lines in the US, including marketing, merchandising, sales leadership, and growth, according to a press release.

Hidden City launches Bella Sara Chibis. May 9, 2011 — Hidden City Entertainment is bolstering its Bella Sara brand with a range of collectables called Bella Sara Chibis.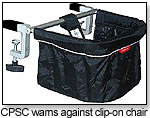 CPSC Alert: Consumers Urged To Stop Using phil&teds USA Clip-on Chairs Due To Serious Dangers Posed To Children. May 9, 2011 — The U.S. Consumer Product Safety Commission (CPSC) warns consumers that some "metoo" clip-on table top chairs, imported by phil&teds USA Inc., of Fort Collins, Colo. put young children at risk of serious injury due to multiple safety hazards. CPSC is urging consumers to stop using some metoo clip-on chairs immediately.The product is an infant/toddler chair with a nylon fabric seat and a metal frame that clamps onto tables using two metal vise clamps. The upper part of each clamp rests on the table top and has either a rubber clamp pad on its underside or a rubber boot covering it. The chair is sold in three fabric colors – red, black and navy. The company has refused to agree to a national recall of their hazardous product that is acceptable to CPSC. The company has offered a repair kit consisting of rubber boots to place on the upper clamp grips of the chairs. Consumers should be aware that CPSC has not approved a repair kit for this product, despite the firm's prior statement that it was conducting a recall "in cooperation with the U.S. Consumer Product Safety Commission." Tens of thousands of the affected metoo chairs may have been distributed since May 2006 for about $50 through philandteds.com, Amazon.com, Buy Buy Baby, Target, Toys R Us, other online retailers and a variety of independent juvenile specialty stores.

Character Building Debuts Dr. Who Campaign. May 9, 2011 — Character Options' new Character Building collection debuted in the U.K., featuring Dr. Who mini-figures that can be collected in exchange for newspaper vouchers at Sainsbury's and Toys 'R' Us.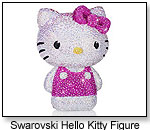 Swarovski to Debut Hello Kitty Collection. May 9, 2011 — Sanrio and Swarovski are collaborating on a Hello Kitty jewelry collection, as well as accessories and figurines, that will launch in select stores this August.

UK Game Developer Creates $25 Computer. May 6, 2011 — David Braben, a game developer in the UK, has designed a $25 mini-computer that he hopes will help overhaul computer education in schools across the UK. The computer is the size of a standard USB memory stick, yet is capable of web browsing, word processing, and email, while boasting a USB input for keyboard or mouse, HDMI monitor output, 128MB of memory, and more. The device, called the Raspberry Pi, is slated to launch within 12 months, according to Yahoo! News.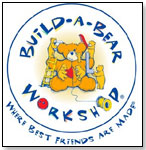 Build-A-Bear Expands Overseas. May 6, 2011 — A Squared Entertainment and Build-A-Bear Workshop inked new agreements with several companies including Enterplay, Playmates Toys, Wild Pumpkin Licensing International and Bulldog Licensing. These relationships will expand Build-A-Bear Workshop at specialty, mid-tier and mass market retailers, and propel the brand into international markets.

April Same-Store Sales Up 8.7 Percent. May 6, 2011 — This year's late Easter boosted April retail same-store sales by 8.7 percent, Kantar Retail reported.

AGP To Make Care Bears. May 6, 2011 — American Greetings Properties is teaming up with Play Imaginative to create a 34-character, collectible series of Care Bears figurines that can be customized to fit any occasion.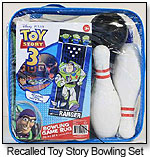 G.A. Gertmenian and Sons Recalls Toy Story 3 Bowling Game Due to Violation of Lead Paint Standard. May 6, 2011 — The U.S. Consumer Product Safety Commission, in cooperation with the firm named below, today announced a voluntary recall of the following consumer product: About 600 Toy Story 3 Bowling Games, imported by G.A. Gertmenian and Sons, LLC and sold at Walmart Stores in the U.S. between September 1, 2010 and September 25, 2010 for about $18. The red paint used on some bowling pins has been measured to be in excess of the maximum allowable level of 90 ppm, a violation of the federal lead paint standard. Consumers should stop using the bowling pins immediately and contact the manufacturer for a free replacement set.

Activision and CNE Plan Generator Rex Game. May 6, 2011 — Activision Publishing and Cartoon Network Enterprises will release Generator Rex: Agent of Providence for Nintendo DS, Nintendo 3DS, Wii, PlayStation3, and the Xbox 360 this October.

Luken To Launch PBJ. May 6, 2011 — Luken Communications, in conjunction with Classic Media, are working together to create a retro youth programming television network, to be launched this summer. The channel will feature Classic Media titles from the '50s-'80s, including The Lone Ranger, Gumby, and Fat Albert. The channel will launch this summer in the US, according to Kidscreen.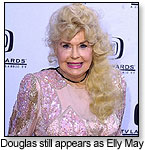 Elly May Sues Mattel. May 6, 2011 — Donna Douglas, the actress who played Elly May Clampett on the popular '60s television series "The Beverly Hillbillies," is suing Mattel. According to CNN, she is suing the company over their "Elly May Barbie" doll, which came out in 2002. Mattel had the licensing rights to the "Beverly Hillbillies" for that product; however, a picture of Douglas is used in the packaging, and she claims that they are "engaging in the unauthorized use of (her) name, likeness, image and attributes." Douglas is demanding a trial by jury.

Disney Junior Makes Its Canadian Debut Today. May 6, 2011 — Families can welcome Disney Junior into their homes today as the newly branded channel launches across Canada. As of 6:00 a.m. ET subscribers of Playhouse Disney, both English and French, will see the channels transform into Disney Junior.

Wendy's to Offer Minute To Win it Merch In Kids' Meals. May 5, 2011 — Beginning May 16, Wendy's will offer miniature versions of games from the popular TV show Minute to Win It in their Kids' Meal bags, according to Broadcasting & Cable.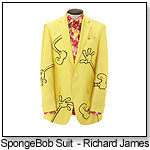 SpongeBob Joins Elite Fashion Ranks. May 5, 2011 — Richard James, in collaboration with Nickelodeon Consumer Products UK, will launch a line of SpongeBob SquarePants men's clothing at the Richard James store in London. The line, SpongeBob by SpongeBob, is aimed at the high-end fashion market. Richard James is a well known clothier who's store resides on London's Savile Row, known the world over for it's couture offerings.

Disney Taps Tomy for Pooh Toys. May 5, 2011 — Disney will collaborate with Tomy on a new line of Winnie the Pooh nursery, infant and young preschool toys for release across Europe in the U.K., France, Germany, Benelux and emerging markets next January.



SapientNitro Gets Mattel Deal. May 5, 2011 — Ad agency SapientNitro has been signed by Mattel to run the pre-Christmas campaign for Mattel's Thomas & Friends Trackmaster brand. SapientNitro was chosen from a pool of three competing agencies, and will work alongside Mattel's media agency, Carat, to roll out the multimedia campaign by September.

Seven States Considering Product Take-Back Legislation. May 5, 2011 — According to the Toy Industry Association, seven states are considering "product take-back" legislation. Such programs would have manufacturers create battery-recycling programs, e-waste programs for high-tech toys, and packaging take back. Though the "TIA supports efforts to educate consumers to minimize waste by using environmentally-conscious strategies," according to Joe Gregorich, TIA director of state government affairs, there is also concern that such legislation would place undue financial and administrative burden on manufacturers.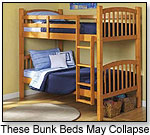 Dorel Asia Recalls to Repair Bunk Beds Due to Collapse and Fall Hazards. May 5, 2011 — The U.S. Consumer Product Safety Commission and Health Canada, in cooperation with the firm named below, today announced a voluntary recall of the following consumer product: About 445,000 in the United States, and 21,700 in Canada, Wooden Bunk Beds manufactured by Dorel Asia, and sold at Walmart, Kmart and Target stores and online at www.walmart.com, www.kmart.com and www.target.com from September 2004 through September 2009 for about $190. The wooden side rails that run from the headboard to the footboard and hold the bunk bed's mattress in place can split and cause the bunk bed to collapse, posing a fall hazard to consumers. Consumers should immediately contact Dorel Asia to receive a free repair kit. Until consumers obtain and install the repair kit, consumers should take down the bunk beds and only use them as separate twin beds.

EA To Create Family Game Night 4. May 4, 2011 — EA Interactive is creating Family Game Night 4: The Game Show, based on the Hasbro Studios show "Family Game Night," which airs on The Hub. The game will be available for Wii, Xbox 360, and PlayStation3 this fall.


Amtrak Taps Chuggington for 40th. May 4, 2011 — Amtrak and Ludorum will feature select stops on Amtrak's 40th anniversary exhibit train tour that have a "Chuggington Depot," a dedicated area for young train fans.

Nickelodeon and MLB to Release Game. May 4, 2011 — Nickelodeon, 2K Play and Major League Baseball have teamed up to create Nicktoons MLB, a video game that features Nickelodeon cartoon characters as well as players from all 30 MLB teams playing baseball. The game will be released this summer for Xbox 360, Wii, and Nintendo DS.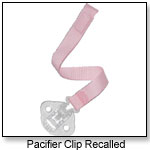 Sandbox Medical, LLC Recalls Pacifier Clip Due to Choking Hazard. May 4, 2011 — The following product safety recall was voluntarily conducted by the firm in cooperation with the CPSC: About 6,000 Pacifier Clips made by Sandbox Medical, LLC, and sold at Sandbox Baby's website - www.gumdroppacifier.com - from February 2011 through March 2011 for about $3. The clip can break apart, posing a choking hazard to young children. Consumers should immediately stop using the pacifier clip and throw it away. Consumers should contact Sandbox Medical for a free replacement.

Imperial Toy Announces New Hire. May 4, 2011 — Imperial Toy, LLC., a leading maker of licensed and non-licensed kids' bubbles, seasonal products and novelty toys, including the Miracle® Bubbles brand of bubbles and accessories, has hired seasoned toy industry executive Genna Rosenberg as Executive Vice President, Strategic Marketing, Communications and Business Development. Rosenberg joins Imperial after serving 11 years at Malibu-based toymaker JAKKS Pacific, Inc.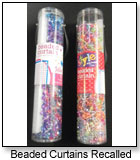 Tween Brands Recalls Beaded Curtains Due to Risk of Entrapment and Strangulation; Sold Exclusively at Justice Stores. May 4, 2011 — The U.S. Consumer Product Safety Commission, in cooperation with the firm named below, today announced a voluntary recall of the following consumer product: About 36,000 Beaded Curtains imported by GMA Accessories Inc. and distributed by Tween Brands Inc. dba Justice, sold at Justice stores nationwide and online at www.shopjustice.com from August 2010 through March 2011 for approximately $20. The beaded curtains are prone to entanglement. When an adult or child plays with or runs through the beaded curtains, the risks of entanglement and strangulation are posed. Consumers should immediately stop using the recalled curtains and return them to any Justice store for a full refund.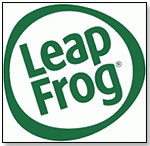 LeapFrog Q1 Sales Down. May 3, 2011 — LeapFrog reported a 6 percent drop in sales for Q1, a total loss of nearly $22 million, according to Reuters.

Marc Hill Named President of United States Playing Card Company. May 3, 2011 — Jarden Branded Consumables today announced that Marc Hill has joined the Jarden family as president of The United States Playing Card Company ("USPC"). Mr. Hill brings 20 years of leadership experience in sales and marketing to this role.

Planeta Junior Plans Heidi Products. May 3, 2011 — Planeta Junior Italia has signed with Cartorama to produce Heidi branded back to school products, gift and Christmas decoration.

Ubisoft to Launch Motion Picture Division. May 3, 2011 — Ubisoft is launching a new division, Ubisoft Motion Pictures, to adapt and develop its own game franchises into movies and TV shows, Variety reported yesterday.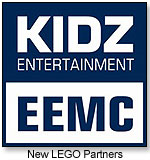 Kidz Ent. Renews with LEGO Group. May 3, 2011 — Kidz Entertainment/EEMC has renewed its deal to represent the LEGO brand across the Nordics and Eastern Europe for three more years.

McNeill Designs for Brighter Minds Announces Int'l Distribution Deal. May 3, 2011 — McNeill Designs for Brighter Minds has announced an agreement with NH Contract Management LLC, who will represent Mcneill Designs in the international market, and work on distributing their products, such as word game You've Been Sentenced!, internationally. According to McNeill Designs' blog, Richard Gill will be at the helm of NHCM's plan for the company.

Coolabi Appoints Golden Bear as Master Toy Partner. May 3, 2011 — Coolabi has appointed UK toy manufacturer Golden Bear as master toy partner for the 'Poppy Cat' property. A brand new toy line, covering plush, plastics and arts and crafts will launch across the UK and Ireland from autumn 2012.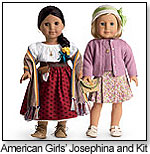 American Girl Doll Celebrates 25th Anniversary. May 3, 2011 — American Girl is celebrating its 25th anniversary this year, and will be hosting a number of events including a kids' cruise, in-store celebrations, and special editions of their products, according to a press release. The company has sold more than 20 million dolls since it debuted in 1986.

Toys"R"Us Children's Fund Donates $200,000. May 3, 2011 — The Toys"R"Us Children's Fund today announced a $200,000 donation to Save the Children to support relief and rebuilding efforts in the Southeast United States following last week's widespread destruction in the wake of severe storms and tornadoes.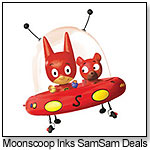 Moonscoop Signs Deals for SamSam. May 2, 2011 — Moonscoop has signed new deals with worldwide channels for its 3D-animated preschool series "SamSam."

Marvel Launches Super Hero Squad Online. May 2, 2011 — Marvel Entertainment and Gazillion Entertainment launched Super Hero Squad Online, Marvel's first free-to-play massively multiplayer online game.

Cepia LLC Launches DaGeDar. May 2, 2011 — Cepial LLC today launched their new game, DaGeDar, in Phoenix, Az. The game is similar to marbles but features balls with updated graphics, and new rules. DaGeDar will be available in other cities beginning later this summer.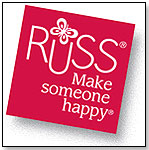 The Encore Group Files for Chapter 7 Bankruptcy. April 29, 2011 — The Encore Group, currently holder of the license to use the Russ Berrie brand name, has filed for Chapter 7 bankruptcy. The company has already closed one of its warehouse facilities in New Jersey, and lay off 247 workers, according to NorthJersey.com. Russ Berrie changed its name to Kid Brands Inc. in 2008, then licensed the Russ Berrie name to The Encore Group. The may be able to re-license the Russ Berrie name if the court terminates their agreement with The Encore Group.

Wildflower Group to Rep Cut the Rope. April 29, 2011 — The Wildflower Group signed an agreement with Chillingo and ZeptoLab to represent mobile video game Cut the Rope.

TechFaith's 17Vee Signs Three Games. April 29, 2011 — China TechFaith Wireless Communication Technology announced it has signed three major content licensing agreements to bundle and market popular video games with its motion gaming capable mobile phones, 17Vee motion gaming controllers and 17Vee console box.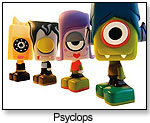 HIP Brands to Rep Psyclop. April 29, 2011 — HIP Brands, a third-party licensing partner of The Jim Henson Company, has acquired global licensing rights excluding the Philippines for Psyclops, a multi-platform property for tweens, teens and young adults, featuring funny, contemporary one-eyed characters that embrace the world of music, art, dance and technology.

Funrise Toy Corporation Announces New President. April 29, 2011 — Shirley Price of Funrise Toy Corporation has been promoted to the role of President. Price began working at Funrise in 1987, according to a press release.
THIS BANNER IS AN AD:
---
---