"

I decided not to go to Toy Fair because it's so expensive and not geared to the specialty market

." —

Jude Larene

, Izilla Toys

With additional reporting by Jon Arsenault and regional correspondents Dennis Furlan, Elizabeth Greenspan, Terri Hughes-Lazzell, Krista Lebednik and Brenda Ruggiero

Update 2008: In this autumn of economic uncertainty, we asked 81 specialty toy store owners about their Toy Fair plans. Half (41%) were planning to go, 24 were undecided and 16 said they weren't attending. Despite the change in the economy, the breakdown and the reasons for their positions were largely the same as those two years ago.

Here's what retailers said in 2006:


Ninety-eight specialty retailers across the country were surveyed by TDmonthly Magazine to determine how many will be attending Toy Fair. Twenty-seven hadn't yet confirmed their plans, 21 said, "No, we won't go," and 50 revealed that they're headed to New York.

Braving the Blizzards

A number of ASTRA members claimed they wouldn't miss Toy Fair.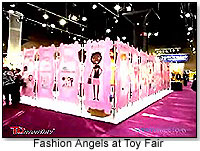 "I don't see how you can be in the toy biz and not go to Toy Fair," Robert Noe, owner of Playthings Toy Shop in Louisville, Ky., told TDmonthly. "It's not just seeing the product. … It's to get a feel from people: Upbeat mood, good buzz."

Another 21 retailers stated that attending Toy Fair was necessary to stay energized, find unusual products and exchange ideas with fellow storeowners.
Trying to Find the Next New Thing

"I go to find obscure, new little companies," shared Ann Walker, owner of Curious Kidstuff in Seattle.

Hot surprises that retailers spotted while walking Toy Fair aisles last year included OgoSport's OgoSport (ToyShow) and PlayFoam by Educational Insights (ToyDirectory).

Trade Events Energize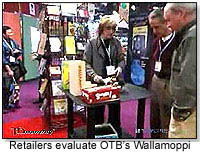 The excitement and face-to-face contact at trade events can't be duplicated, many retailers agreed.

"I never get to meet inventors except at the toy fairs," pointed out Gini Wingard-Phillips, owner of Seattle's Math 'n' Stuff.

"I like to get what other people feel is the pulse of the industry, see where it's heading," commented Bill, owner of Tutoring Toy in Salt Lake City.

Expense Holds Others Back

For the undecided, holiday sales would be the determining factor in seven cases.

"If Christmas is good I'll probably go to New York," mused David Campbell, owner of Amazing Toys in Great Falls, Mont.

For 21 others, the trip just isn't worth the aggravation and money.

"I decided not to go to Toy Fair because it's so expensive and not geared to the specialty market," stated Jude Larene, owner of Izilla Toys in Seattle.
"My reps go, and they bring back everything I need," Jeanne McCullough, owner of Children's Store Inc. in Boise, Idaho, told TDmonthly.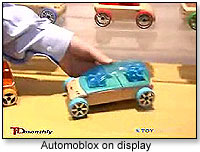 "I don't go to shows. I mostly network with customers and other toy stores," shared Harriet Story, owner of Leapin' Lizards! in Mineral Point, Wisc.

Many retailers use TDmonthly's ToyShow Preview to scout out new toys and companies, whether they're going to a trade event or not. (Click here to see the ToyShow Preview.)

And if you didn't go to Toy Fair last year, or are still on the fence, click on the photos below to watch video highlights from Toy Fair 2006 that'll give you a taste of the show. Or just stay "tuned" to TDmonthly ... We'll be covering Toy Fair and other trade events throughout the year.