---
Retailing Tips: Buying for the Holidays
Tackle Terms, Increase Staples, and Monitor Spending
"We're looking at some companies with 37-percent freight. That's definitely the biggest concern for us." — Bill Sartain, Tutoring Toy

This article is written primarily for new storeowners entering their first holiday season.

With the economy still a giant question mark, toy retailers head into the Christmas buying season unsure of how much inventory they will need. Last year, many stores were too cautious and got caught short since manufacturers were also conservative and did not have many items in stock once December hit. This year, uncertainty remains, and decisions will have to be made in late summer or early fall that will determine success or failure for the year.

Buy too much and it might put you out of business as inventory sits on the shelf past the holiday season. Buy too little and you miss out on the opportunity to make more sales and grow your bottom line.

Below are six tips for straddling that line between too much and too little.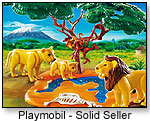 1. Commit to Staples. If you have key lines that sell well throughout the year, be a little more aggressive when it comes to the holidays. If overbuying means you might have an extra month or two of supply based on your non-holiday sales, that extra inventory won't kill your bottom line. Plus, having it available for sale gives you a chance to sell it early, then reorder after Christmas.

This year, many manufacturers will base their factory orders on Christmas preorders.

"I work with a lot of major manufacturers and the message I'm getting is that if you don't order early, you won't get it," Alan Dobolowski, a rep with Jessa Toys covering Connecticut and Western Massachusetts, told TDmonthly Magazine. "I expect inventory to be even tighter than last year."

2. Find a Place for It. "Every year there's a scramble to find new and creative ways to store things," said Lundy McCollum, owner of Learning Express in Hoover, Ala. "We bulk up on stock starting in September and usually end up borrowing empty retail space."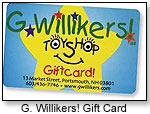 For many retailers, the biggest problem is not committing dollars to buy inventory, but finding someplace to put it until there's room on the shelves. This dilemma can be handled in the traditional fashion (by renting storage space) or more creatively. The economy has left a lot of empty retail space and has put nearly all businesses in the position to look for every dollar.

Ask your neighbors about borrowing unused basements or backrooms. Sometimes friendly co-tenants will lend you space in exchange for a discount or a gift certificate. Remember, everyone has to shop for the holidays and having a friendly relationship with a toy store can be beneficial.

3. Pick Price Points for Your Customers. That $400 activity table may have a great profit margin, but if your customers won't spend $400 on anything, you won't sell one.

"We look for things that are under $50," Shana Hack, owner of Moon Rabbit Toys in Santa Fe, N.M., told TDmonthly. "Last year people were not buying anything over $75. I want to get real nice quality stuff that is not hugely priced. I'm always on the lookout for wooden castles that don't cost $200."

4. Take Advantage of Terms. Toy stores with the best credit and best relationships with manufacturers have a huge advantage when it comes to holiday buying.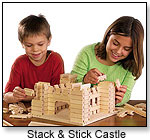 "Terms are always good," said Fred Rosenberg, owner of On the Park in Kingwood, Texas. "We want to bring the products in as soon as possible so people get an idea of what you have available, and then you get to pay for it after they're sold. In today's environment, cash flow is important because you don't get credit lines any more."

While Christmas dating on orders placed nearly a year in advance is rare, many companies offer 60- and 90-day dating for the holidays. Used carefully, those deals can allow you to greatly increase your stock without hurting your non-holiday cash flow.

5. Freight Matters. "Freight makes a huge difference, especially since the toy industry is largely populated by companies on the East Coast," said Bill Sartain, co-owner of Tutoring Toy in Salt Lake City, Utah. "We're looking at some companies with 37-percent freight. That's definitely the biggest concern for us; it's out of control."

Many companies offer free freight at certain dollar amounts or with new items ordered. In some cases, it makes sense to consolidate lines to be able to order in enough volume to reach the free freight totals. Be careful, though, and don't order stuff you don't need, as you'll be spending money to save money.

6. Make a Decision. You know your customers. Ask them how they plan to buy for the holidays and prepare as much as you can to make an informed decision. In the end, you have to decide how much cash to risk. The economy seems better in much of the country, but unemployment remains high and true recovery still seems a ways off.

"Being careful is key," summed up Lisa McMartin, co-owner of Wonderment, Inc. in Minneapolis, Minn. "We're really concerned with the cash flow right now."

Writer's Bio:
Writer and editor Daniel Kline has contributed to numerous men's periodicals, served as the editor of a daily newspaper in Connecticut, and spent two years as the general manager of Time Machine Hobby, New England's largest toy and hobby store. Along with Jason Tomaszewski, Kline is the author of "50 Things Every Guy Should Know How To Do" (Plume) and the upcoming "Worst Ideas Ever." He has also served as the top editor for mass-market, pop-culture-driven websites including Uproar.com and Backslap.com, a humor site funded by Pearson Television. His syndicated newspaper column appears in more than 100 papers weekly.
Read more articles by this author
THIS BANNER IS AN AD:
---
---