---
Winning Retailers Extend Holidays
Helping Kids After Christmas Chaos Thrills Charities
The last winning retailers in TDmonthly's "2012: A Year of Charity" promotion — Brett and Susan Sommer of Figpickels Toy Emporium in Coeur D'Alene, Idaho, and Tim and Cynthia Holliday of Children's World in Sarasota, Fla. — began their charitable giving just before the holidays, but are stretching it out to last through the new year.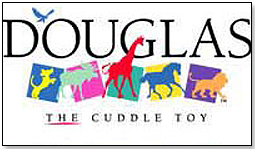 Full Hearts in Coeur D'Alene





"Our community was blown away" by the giveaways the Sommers have overseen so far. Figpickels also got lots of local press for the donations the Sommers received from Schoenhut Piano Company, Safari Ltd., Moonjar and Douglas Cuddle Company.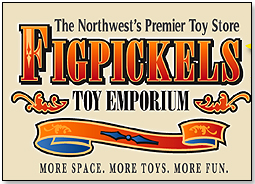 One of their first charitable events was held at the Sacred Hearts Children's Hospital Santa Store (photos to come!). They've been posting all the attention they've gotten from local press on their store's blog.

Grateful for an "amazing opportunity," the Sommers are looking forward to making even more kids happy in the next couple of weeks.

Playful Learning

The Hollidays are also anticipating lots of smiles this month.


"With all of the craziness with the holiday season, and with most of our schools on break shortly after we received the products, we decided to hold off on doing the giveaways until after the first of the year," said Tim. In addition to selling toys, Children's World also provides 30 local schools with uniforms and educational products.

Tim is hoping the change in timing will help attract more attention from local media, which tends to be oversaturated with charity events during the holidays. The change in schedule also works best for the charities, who experience a dropoff in giving after the holiday flurries.

"We should have some great results to share" in about a week, promised Tim.

The Hollidays are especially excited about giving the Schoenhut and Moonjar products to the schools they work with, as they fit well with an educational theme. Safari Ltd.'s figures also come with an educational hangtag in 5 languages. And what better lesson will children learn but how to nurture, with adorable stuffed toys from Douglas Cuddle Company?

Check back soon for photos of happy kids with these great toys:







.

AD
---






In celebration of our tenth anniversary, Moonjar has created a brand new Moneybox with a global twist. Each metallic section is wrapped in the words, "Save, Spend and Share" in languages from around the world. The boxes are gold, silver and copper colors to appeal to the tween set as well as their parents.

.

AD
---






Little rock star swill take center stage playing Schoenhut's "next generation" guitar. Schoenhut's innovative design incorporating a molded composite body with dual curves greatly enhances sound and durability. The birch soundboard which offers excellent tone and resonance, hardwood neck (for rigidity), and molded composite fretboard ensure proper height and spacing of the frets. Six steel strings permit a wide range of rich sounds. Available in several vibrant designs. Includes: Pick and Extra String.

.

AD
---






.

AD
---






.

AD
---






.

AD
---






Our keepers are more than just "cleaner-uppers". They show nurturing in action. Each replica is finely hand painted and accurate down to the last detail. Educational information in five languages is included with each replica. All our products are phthalate-free and thoroughly safety tested to safeguard your child's health. Safari Ltd.® takes pride in providing breathtaking, innovative and value priced figures for now over three generations. Featured is our Safari Ltd.® People Joe & Aussie Zookeeper.

.

AD
---






Extra large, soft, playful, true-to-life vinyl replicas of some of the most amazing creatures in the world. Excellent learning tool to introduce young children to our delicate and often endangered inhabitants of our planet. A fun way to spark the innate curiosity of a child. Each replica is finely hand painted and accurate down to the last detail. Educational information in five languages is included with each replica. All our products are phthalate-free and thoroughly safety tested to safeguard children's health.

.

AD
---






Our action packed swashbucklers will delight the imagination of any young matey. Sculpted by a leading American character sculptor, our pirates are so life-like that they will transport kids back to the days of pirate ships and sunken treasures.

.

AD
---
THIS BANNER IS AN AD:
---
---