---
TOY FRENZY! — We've Found Our Subjects!
A Documentary About the Heart Behind the Toys
Every year, toy manufacturers and retailers clamor to get inside the Javits Center in New York City, host to the annual American International Toy Fair. According to the fair's official website, last year's show saw over 28,000 buyers, 1,236 manufacturers and nearly 800 media representatives.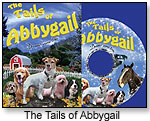 FROM DEMOS TO A FEATURE

Since 2005, the

TD

monthly Magazine video crew has attended the show and videotaped a variety of manufacturers demonstrating their latest innovative products. This year, our crew is taking it two steps further, creating a short-feature documentary detailing the lowdown of life as a toy manufacturer: the financial, emotional and mental strains of getting one's beloved creation on the shelves of stores and into the hands of children. We will see their anxiety and excitement before, during and after the New York show.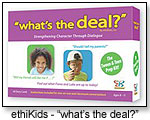 THE HUMAN SIDE OF TOYS

Still recovering from the effects of the mass toy recalls of lead-paint products from China, toy manufacturers are trying to prove to the world that the toy industry can be trusted. The "Toy Frenzy!" documentary will delve beyond the industry itself and provide a closer look at the mothers, fathers, brothers, sisters, daughters, sons, grandparents and friends behind the toys — and the inspiration that led them to create these distinctive products.



So who will

TD

monthly follow at the show? After reviewing the stories of a variety of toy makers,

TD

monthly has whittled down the long list to three winners: The Tails of Abbygail - Dreams Come True!, Frolicking Floaters - Water Toys and ethiKids, inc. - "what's the deal?" game.

WORLDWIDE DISTRIBUTION

"Toy Frenzy! Only the Fun Survive" will be broadcast on

TD

monthly's ToyTV, Google Video and YouTube. Additionally, it will be sent out to film and video festivals worldwide.

To learn more about getting involved in this exciting project, click here.

Additional information about the documentary is available below:
Manufacturers Slated to Appear
Inspiration Behind the Documentary
THIS BANNER IS AN AD:
---
---