---
TOY FRENZY! Only the Fun Survive
A Documentary About Toymakers at Toy Fair 2008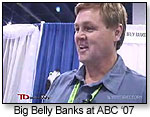 Toys may be fun, but they don't always start out that way.

Try living in a tent behind your parents' house for two years because your legs were crushed in an accident, and you can't walk or work … or afford to buy Christmas presents for your children.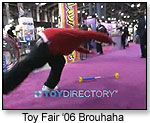 Or watch your savings account dwindle as you and your husband search vainly for employment after being laid off from your corporate jobs.

Both of these desperate situations led to the creation of successful specialty toy companies — Big Belly Banks and b. dazzle, inc.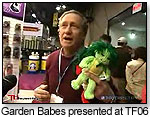 RISKING IT ALL

But not every toy story ends happily. Toymakers mortgage their homes to pay production costs for their dream … and lose everything. Or they quit their jobs, hoping for a big payoff that never comes.



TD

monthly Magazine filmed new manufacturers demonstrating their toys at the American International Toy Fair in New York City in 2006 and 2007. In 2008, we'll delve deeper into the toys to find out how they were made, why they were made and why they'll succeed … or won't.

FOLLOWING THE DREAMS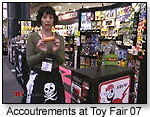 "Toy Frenzy" — a short feature documentary produced by ToyDirectory and

TD

monthly Magazine — will follow new companies at Toy Fair as they face their make-it-or-break-it moment: The Tails of Abbygail, Frolicking Floaters, Successful Kids, ethikids, Voxal and Puppetoys.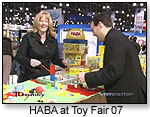 We'll trace the ups and downs of their show experience. We'll see what happens when specialty retailers encounter their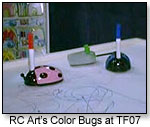 products for the first time and decide whether they're worthy of shelf space.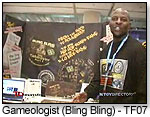 WORLDWIDE EXPOSURE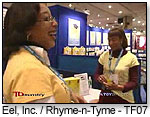 "Toy Frenzy" will dramatize the dangers and rewards of living out the American Dream, give human faces to the toy industry, make the public aware of toys they didn't know existed, expose the entertaining and challenging elements of life at a trade show, and serve as advice and warnings to would-be toymakers.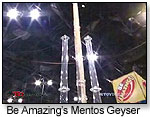 The finished documentary will be broadcast in segments on

TD

monthly's Toy Videos, YouTube and Google video and will also be presented as a complete short-format film for the festival circuit. Check back regularly wth TDmonthly during 2008 and 2009 to find out how the documentary is progressing and what the subject companies are doing.

Find out how to become a Sponsor of Toy Frenzy! and reap promotional benefits.

Read the stories of Toy Frenzy! subjects and candidates.

THIS BANNER IS AN AD:
---
---