---
The Babes Keep Battling
Hannah Hasn't Taken Over Yet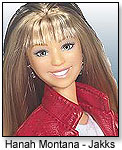 Last month I reported on a change hitting the fashion doll aisles. Jakks Pacific's Hannah Montana was teaching the two reigning queens, Barbie by Mattel and Bratz by MGA Entertainment, that there was a new kid on the block. I've gone back to see whether this newcomer has the kind of stamina one needs to prevail against two old-timers.

My retailer panel reported to me that Hannah was continuing to gain market share, particularly after the Feb. 1 release of the "Best of Both Worlds Concert Tour" movie. They are now, however, noticing a flattening of the curve: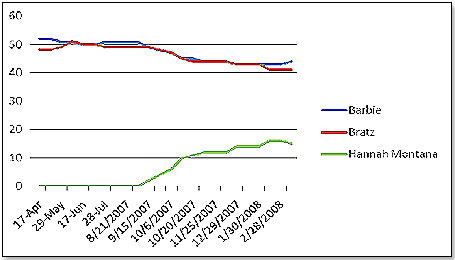 In my first review I was a little critical of Jakks Pacific because I felt the company did not give Hannah Montana the right in-store exposure in Wal-Mart, Target and Toys "R" Us: "This suggests to me that Jakks did not exploit the product promise to its fullest and the brand could have done even better than it did had Jakks supported it more energetically," I said. The situation now looks much different: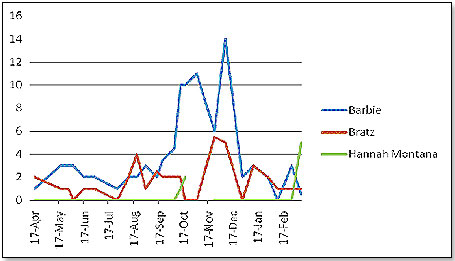 Hannah Montana's web traffic is slowing, however, in terms of visitors as well as in terms of the length of their stay. The only consolation for the brand it that its two competitors are not doing that much better.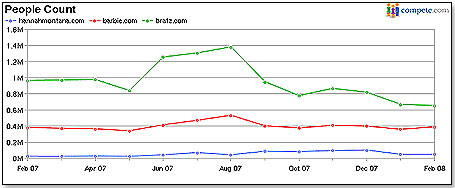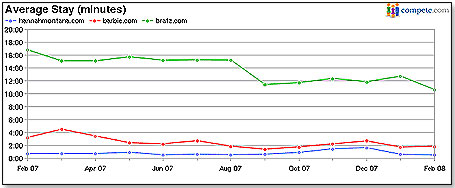 You see a similar picture in the blog metrics, which basically denote interest levels and typically signal future movements in web traffic: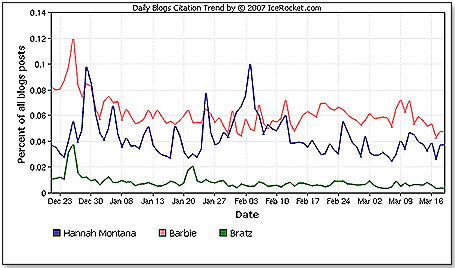 WILL MOVIES MAKE IT?

I do not think the forthcoming one-day musical movie "Bratz: Girlz Really Rock," scheduled for release on April 19, will make much of a difference, if last year's Bratz movie is anything to go by.

Equally, I do not think the recent recall of Hannah Montana merchandise for excessive lead levels will have an impact. The core of the product offering is the doll, and first readings do not suggest any impact.

What will matter greatly is whether Hannah Montana concerts continue to generate the same degree of enthusiasm until the Hannah Montana movie is released May 1, 2009. The most recent concert, in Houston on March 9, was a resounding success.

Writer's Bio:
Lutz Muller is a Swiss who has lived on five continents. In the United States, he was the CEO for four manufacturing companies, including two in the toy industry. Since 2002, he has provided competitive intelligence on the toy and video game market to manufacturers and financial institutions coast-to-coast. He gets his information from his retailer panel, from big-box buyers and his many friends in the industry. If anything happens, he is usually the first to know. Read more on his website at www.klosterstrading.com.
Read more articles by this author
THIS BANNER IS AN AD:
---
---