---
Toy Fair: Acquisitions in the Aftermath
Overseas Price Hikes Signal Sellouts
"A considerable number of medium-sized toy manufacturers are seeking to sell out now."

In my January article, "Six Predictions for the Toy Industry in 2008," I stated the following:

"A number of small- to medium-sized toy manufacturers will be bought out or shut down in 2008 because of disappointing 2007 results. Two have already agreed to acquisitions and four others are either in active negotiations or in the crosshairs of would-be acquirers."

Since then, within a period of six weeks, six acquisitions have taken place:

• Grand Toys bought Wham-O
• HaPe bought Odysseus Toys
• Hasbro bought Cranium
• Newell Rubbermaid bought Aprica
• Step 2 bought Thinkativity
• Action Products began the process of acquiring Buddy Browser

Also, rumor has it that two very large toy companies are being eyed by even larger toy companies — the whales are going after the swordfish.


RISING COSTS TROUBLE MID-SIZERS

After walking Toy Fair 2008 and talking to my sources, it is apparent that a considerable number of medium-sized toy manufacturers are seeking to sell out now because they find themselves between the devil and the deep blue sea. Cost increases from their Chinese subcontractors are in the 15 percent region this year.

These manufacturers had their first price increase conversations with their mass customers and were basically given two choices: Keep your prices where they are and we will keep you, or raise your prices and sell your things elsewhere. Either option is a disaster.

STUCK IN THE MARGINS

In order to get into large discounters, these toy manufacturers have already shaved their margin to an absolute minimum. To absorb the Chinese price increases for the quantities these discounters are buying would mean bankruptcy. Not to sell to these large discounters, who between them typically account for two-thirds to three-quarters of their sales, would shrink income to such an extent that, again, bankruptcy is a fairly certain outcome. Add to this the fact that these small manufacturers barely hung on last year in the face of a shrinking market and growing competition. Now they are looking at an equally difficult year.

The problem is that wanting to sell and being able to sell are two different things. Toy companies that can buy a smaller competitor are very few in number, and unless the would-be seller has something distinctive and patent-protected, there is absolutely no incentive to buy. Companies can either knock the product off or wait for a Chapter 7 auction. Either way is cheaper and less problematic.

As a consequence, there will probably be a number of medium toy companies going to the wall this year, meaning that the consolidation of manufacturers will accelerate big time.

GOOD AMIDST THE GLOOM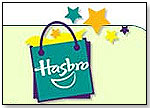 Having said all this, there's also good news. Three of my buyer friends walked the show and called on the large, publicly quoted toy manufacturers. They were kind enough to share their notes with me, and I can say that a number of manufacturers got very high marks.

One of them, Hasbro, was singled out for the depth, innovation and creativity apparent in its new action-figure lineup. The other was Jakks Pacific, as the buyers thought its Night Vision Goggles and new Hannah Montana dolls are likely to become must-have toys of 2008.

I personally liked two items: Corgi's H2Go car, an R/C vehicle powered by sun and water; and Intellitoys' interactive Smart-e-bear from Kids Preferred — the first real advance I have seen for plush in years.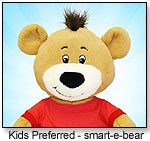 BIG ENTHUSIASM FROM SMALL WORKS

All in all, I was greatly impressed with the vigor and enthusiasm evident in the products showcased by the many small manufacturers at Javits. After a tough year, and with another tough year ahead, the majority of these small entrepreneurs kept their zest and energy, and are determined to keep on trucking regardless of the odds facing them.

They, and their mostly small-retail customers, are the ones that keep the toy industry alive. They are the ones that fully embody the spirit that is toy.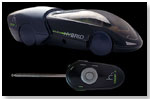 Developed by Hydrogen Fuel Cell Technologies, this car runs on hydrogen power supplied from a charger unit that stores the water (fuel). It comes with a handset for controls and offers five to seven minutes of playtime per two-minute (full) charge. Whereas similar models, such as the H-Racer, were more for education and demonstration purposes, this model is designed for play, according to Mark Bawtree of Horizon Fuel Cell Technologies. Launch date: September 2007.

ToyDirectory Product ID#: 17635

(added 2/19/2008)

.

AD
---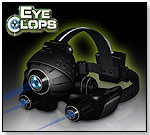 MSRP: $79.99

Age Range: 6 and upLaunch Date: September 2008Gender: Boys And Girls





Affording visibility up to 20' in the dark, these goggles offer the experience of real night vision via infrared technology. Launch date: Fall 2008.

ToyDirectory Product ID#: 17863

(added 3/5/2008)

.

AD
---






Robots transform from robot to vehicle and back to robot with this Ultimate Battle duo pack. Optimus Prime is equipped with power-punch capability, while Megatron comes equipped with a spinning battle blade. The set comes with an exclusive DVD that details the origins of the Transformers.

ToyDirectory Product ID#: 17027

(added 1/11/2008)

.

AD
---







This doll from the Summertime Collection shows Hannah Montana ready to hit the beach with her friends. It comes with two fun stickers and other cool accessories.
— Hannah Montana products are best sellers at Puzzle Zoo stores, Co-owner Jay Demircift told TDmonthly in early 2008.

ToyDirectory Product ID#: 17576

(added 2/18/2008)

.

AD
---






The 13" plush encourages children to discover and explore through a library of thousands of award-winning songs, interactive stories, educational games and other content that parents can selectively purchase through the Internet and download to the toy with a super-easy USB connection. The smart-e-software allows the toy to change and grow with each child's interests. The plush utilizes electronics about the size of a deck of cards and contains no moving parts that can easily break and harm a child. Smart-e-bear, smart-e-dog and smart-e-cat are each sold separately. Smart-e-bear received a 2009 Tillywig Brain Child Award.

ToyDirectory Product ID#: 17646

(added 2/20/2008)

.

AD
---

Writer's Bio:
Lutz Muller is a Swiss who has lived on five continents. In the United States, he was the CEO for four manufacturing companies, including two in the toy industry. Since 2002, he has provided competitive intelligence on the toy and video game market to manufacturers and financial institutions coast-to-coast. He gets his information from his retailer panel, from big-box buyers and his many friends in the industry. If anything happens, he is usually the first to know. Read more on his website at www.klosterstrading.com.
Read more articles by this author
THIS BANNER IS AN AD:
---
---