Tools:








Good Co./Bad Co.: Vendors That Bring You Down
Bad Attitudes and Problem Shipments Get Retailers' Blood Boiling
"I've always felt like they haven't had our interests in mind when they're making business decisions."

Under condition of anonymity, 52 specialty retailers were asked by TDmonthly Magazine in fall 2008 which suppliers are their least favorite to work with. Some of the responses are posted below, alongside the percentage of retailers who spoke positively or negatively about each particular vendor named. Please note that many of these same manufacturers are also included in "Good Co./Bad Co.: Feel the Love" for being retailers' favorites. See a chart detailing favorite/least favorite responses here.


(No manufacturer paid to be included in this article. All products listed were chosen by editorial staff without regard to the company's relationship with ToyDirectory.com/TDmonthly Magazine.)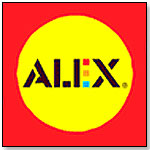 ALEX
Favorable: 9.6%
Unfavorable: 5.8%

"We had a bunch of best sellers on order with them since June, and they never came in and nobody ever said anything to us. When we finally realized they hadn't shipped, we called them up and one person said it was because we had some $200 outstanding balance when we'd been paying on larger invoices further out than that, and then another person told us it wasn't that and it was that they didn't have the product. But nobody contacted us; nobody had any information."

"Alex is particularly horrible this year."

BRIO
Favorable: 0%
Unfavorable: 3.8%

"Brio's customer service is good ... but we've had quality problems with the battery-operated engines and what-not recently."

EDUCATIONAL INSIGHTS
Favorable: 1.9%
Unfavorable: 3.8%

"They're weird with over-shipment."

"I like the products, but I can't deal with them personally."

FISHER-PRICE
Favorable: 0%
Unfavorable: 3.8%

"We are large, so we carry some of the major lines, and they are always frustrating, telling us that things are not available."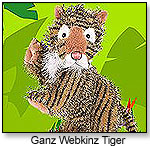 GANZ
Favorable: 0%
Unfavorable: 11.5%

"We receive each month's release of Webkinz during the fourth week of the month."

INTERNATIONAL PLAYTHINGS
Favorable: 17%
Unfavorable: 3.8%

"Only because [of] the number of products on backorder, and then receiving backorders one product at a time is so frustrating."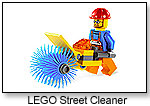 LEGO
Favorable: 0%
Unfavorable: 13.5%

"They want you to do a year's worth of ordering right away and then they don't fulfill those orders."

"Lego is a total disaster. If it weren't for the fact that we're expected to carry it as a toy store by customers, we wouldn't carry it."

LEARNING CURVE
Favorable: 1.9%
Unfavorable: 5.8%

"Learning Curve has that big business attitude."

"I've always felt like they haven't had our interests in mind when they're making business decisions — only their interests."

MATTEL
Favorable: 0%
Unfavorable: 3.8%

"The major companies are the worst to work with."

MELISSA & DOUG
Favorable: 48.1%
Unfavorable: 5.8%

"They sell to everyone and they try to push things on you."

"Their customer service has taken a turn for the worse. They seem to have adopted a new 'customer is always wrong' attitude. We have pretty much stopped ordering from them, moving our wood toy purchases over to Plan Toys. Plus, Melissa & Doug stuff is in every discount store around us now — making the products far less attractive to our customers."

SMALL WORLD TOYS
Favorable: 7.7%
Unfavorable: 5.8%

"We have orders from June that still have not gotten here. It took us two years to give them a chance again because they said they were fixing problems. I don't think they've fixed them."

WADER TOYS
Favorable: 0%
Unfavorable: 3.8%

"Orders come in wrong. The rep is very friendly, and eventually fixes the problems, but there are a lot of mix-ups."
Catalog Request Form

Writer's Bio:
Julie L. Jones has written articles for both newspapers and magazines. Before joining the staff of TDmonthly Magazine, she worked as a communications writer and provided editorial support for a market research company.
Read more articles by this author
THIS BANNER IS AN AD:
---
---