---
Retailer Spotlight: Piccolo Mondo Toys
Store Expands to Bring More "Small World" to Portland Community
"Every time I go outside of myself, I regret it." — Michelle Smith

Michelle Smith, who owns Piccolo Mondo Toys in Portland, Ore., with her husband, Merrick, tries to bring a piece of the world to her customers. The store's name means "small world" in Italian, and the shop was born out of her love for travel, she told TDmonthly Magazine.



"The shop was a way to bring a little international flair to a suburb of Portland. Every month, we focus on a different country on an end cap in our store," Michelle said. "We sell different toys from all over the world, combined with things that you can find at big-box stores, too."

BUSINESS PLAN LANDS SPACE

The couple opened the store in October 2006, at a time when they were "well capitalized" but had to compete for retail space.

"Nobody had contacted ... this shopping center for over five years to open a toy store," Michelle told TDmonthly. "Then, within two weeks, two different people had the idea. We had to do our business plan and win the right to have the store here."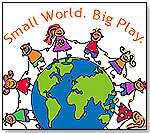 The owner of the shopping center thought the Smiths had a more detailed business plan than the other contender. "[Our plan] played on the demographics of our target customer with the international theme carried throughout," Michelle said.

Many people assume the store is a franchise when, in fact, it was the Smiths' idea from the ground up.

"You have to have your own brand identity in a business plan ahead of time, and then you can stay true to yourself," Michelle pointed out. "Every time I go outside of myself, I regret it. So listen to your own intuition, and remember why you wanted to start in the first place."

ROOM TO GROW

Once the Smiths opened their store, they were faced with an unexpected challenge — not enough space.

"The community welcomed us, and it was Christmas, and we needed more employees than I thought," Michelle explained. "I actually had friends come in and wrap presents for two hours."

The couple was able to double the space the following year after negotiating with two other tenants. One vacated its spot five months early, and the other moved two doors down.

"This opened up the possibility for us to expand next door to our original location by knocking [down] the dividing wall and doubling from 1,300 square feet to 2,600 square feet," Michelle explained.

Piccolo Mondo Toys has ended up launching a few brands that have taken off, such as PakNak tween accessories. It took a while, however, to balance out the right choices of products and vendors.

LEARNING THE RIGHT STEPS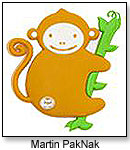 "I really should have gone with my best instincts," Michelle told TDmonthly. "Our customers are a little more brand conscious, and they will pay extra money for something that's really great. I bought a couple of mediocre, non-name-brand kind of things that I thought were a good value. It ended up not being a good decision."

Another problem was in hiring employees that weren't the best fit.

"I hired without going through the steps that I should have, and I ended up with a couple of bad attitudes," she explained. "Now, we have a really great team in place. … I feel like they really represent us in every way."

GAINING COMMUNITY SUPPORT

Generally, Michelle said, the community wants to support smaller, locally owned businesses.

"They are looking for unique products and a more personal experience than what is the norm at the big-box stores." She added, "We provide them with an opportunity to shop close to home."

In return, Piccolo Mondo participates in a lot of community events, such as partnering with schools and fundraising.

"People know me everywhere I go, and my employees are becoming [known] as well. … Word of mouth is everything, so we're creating this buzz that is continuing even after we've been open two years," Michelle said.

But the buzz requires time and lots of work, she admitted.

"[Owning a store] is like having another child," said Michelle, who has four children at home. Her husband continues to work full time in accounting and finance, but does the store's books on the weekends.

"It kind of took over our lives for the first 18 months, and we're finally getting our lives back now," she said.

See some of Piccolo Mondo's best sellers here.

Writer's Bio:
Brenda Ruggiero is a freelance writer from western Maryland.
Read more articles by this author
THIS BANNER IS AN AD:
---
---