---
Toys in the News: 1-30-09
Click Here for Current News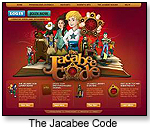 Jacabee to Launch "Code" Series at Toy Fair. January 30, 2009 — Jacabee Inc. is releasing the first book in a 12-title series inspired by the American paintings of artist F. Luis Mora at Toy Fair, Feb. 15-18 in New York City. The Jacabee Code adventure series is designed to instill in children the values and history of the United States, and includes a massively multiplayer online game as well as a television series that is currently in development, according to a press release.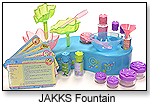 Exploding Caps in JAKKS Aromatherapy Kits Cause Injuries. January 29, 2009 — The U.S. Consumer Product Safety Commission, in cooperation with JAKKS Pacific, has announced a voluntary recall of about 516,000 Spa Factory™ Aromatherapy Fountain and Bath Benefits Kits after receiving 13 reports of injuries to children and adults, including cuts, bruises and eye irritation due to caps exploding off the jars included in the sets. The containers holding the Bath Bomb/Balls and Bath Fizzies can become pressurized owing to a buildup of carbon dioxide. The kits were sold at mass-market and toy stores from August 2008 through January 2009. Consumers should contact JAKKS at 877-875-2557 for free replacement caps that have holes for ventilation.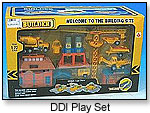 DDI Recalls Play Sets. January 29, 2009 — The U.S. Consumer Product Safety Commission, in cooperation with DDI Inc., has announced a voluntary recall of about 3,000 Construction Play Sets due to lead in the surface paints. The product retailed at hardware, home and farm stores from October through December 2008.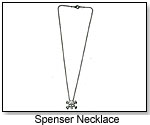 Spencer Gifts Recalls Skull Necklace. January 29, 2009 — The U.S. Consumer Product Safety Commission, in cooperation with Spencer Gifts LLC, has announced a voluntary recall of about 8,400 Skull-and-Crossbones Necklaces that contain high levels of lead. The necklaces retailed at Spencer Gift and Spirit Halloween stores from November 2006 to December 2008.

U.S. Videogames Sales Set New Records In '08. January 28, 2009 — With sales exceeding $21 billion in 2008, the U.S. videogame market set a new record for annual sales of hardware and software, according to Gamesindustry.biz. Nearly 25 percent of those sales occurred during December, despite the difficult economy. Teen titles constituted nearly 27 percent of game titles sold.

4Q Earnings Likely Under Expectations. January 28, 2009 — When fourth-quarter earnings reports begin rolling in from toy manufacturers next week, we'll know whether or not the toy industry really is recession resistant. While toy stocks have been performing relatively well against the overall economic climate, analysts expect weak sales reports followed up by uncertainty as companies move forward in a troublesome first quarter, the Associated Press reported. BMO Capital Markets analyst Gerrick Johnson believes Jakks Pacific and LeapFrog probably fared the best, likely outperforming estimates in the fourth quarter of '08.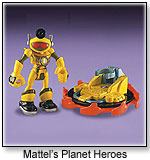 Mattel Settles With Planet Pals Creator. January 28, 2009 — Mattel has reached a settlement with an Omaha, Neb., man who filed a copyright infringement lawsuit against the company in September, claiming that Fisher-Price's Planet Heroes are too similar to the Planet Pals and Earth Rangers lines he created and presented to a former Mattel employee back in 2005. Mattel had countered that ideas cannot be copyrighted, and said the lines are not alike. A federal judge dismissed the case, according to the Associated Press.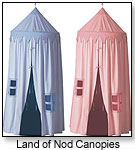 The Land of Nod Recalls Kids' Canopies. January 28, 2009 — The U.S. Consumer Product Safety Commission, in cooperation with The Land of Nod, has announced a voluntary recall of about 2,400 Home Sweet Playhome Canopies after two reports of a child's head getting trapped in the canopy's window openings. The company has not received report of any injury, though entrapment could pose strangulation hazards. The product retailed from The Land of Nod catalog, stores and online from September 2003 through October 2005.

World's Tiniest Grand Piano Really Plays. January 28, 2009 — While not exactly a toy (yet), this tiny grand piano from gamemaker Sega actually plays. Take a look on YouTube. While you're there, check out ToyDirectory's channel, too.

NRF Predicts Drop in Retail Sales in '09. January 27, 2009 — The retail forecast for most of 2009 is bleak, according to the National Retail Federation, which released a report projecting that sales will fall 2.5 percent during the first half of the year, see a lesser decline of 1.1 percent in the third quarter, and then rise 3.6 percent in the last quarter as the economy gains strength. A press release indicated that overall retail sales will see a half-percent decline over last year.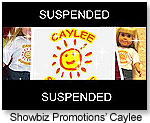 Sales of Caylee Anthony Doll on Hold. January 27, 2009 — Showbiz Promotions of Jacksonville, Fla., has suspended the intended sale of its "Inspirational Caylee Sunshine Doll" created as a tribute to the young Caylee Anthony who was murdered in Florida, after assessing response from the media and general public. Fox News reported that the 18", blonde-haired doll, which is purposely made to not resemble the real Caylee, wears a "Caylee Sunshine" T-shirt and plays the song "You Are My Sunshine" — which Caylee was shown singing in home videos — when the belly button is pressed. Showbiz Promotions said it had planned to donate profits from the doll to charity.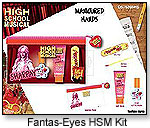 High School Musical Manicure Kits Recalled. January 27, 2009 — The U.S. Consumer Product Safety Commission, in cooperation with Fantas-Eyes Inc., has announced a voluntary recall of about 15,000 High School Musical Manicure Kits because the glittered lettering on the included pouch contains excess lead levels. The product retailed online and via LTD Commodities and ABC distributing catalogs from September to November 2008.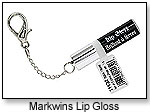 Markwins Recalls Lip Gloss Keychains Due to Lead. January 27, 2009 — The U.S. Consumer Product Safety Commission, in cooperation with Markwins Beauty Products, has announced a voluntary recall of about 75,000 Lip Gloss Keychains because there are high levels of lead in the metal clasp connected to the keychain. The product sold at Wal-Mart, Kmart, Rite Aid and Fred Meyer during October 2008.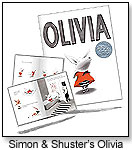 Spin Master Inks Deal With Chorion for Olivia Toys. January 26, 2009 — Literary and cartoon character, Olivia, set to launch on Nickelodeon today, will come to life through a series of mass-market toys for preschoolers developed by Spin Master Ltd. According to a press release, Spin Master has global rights to the license through its agreement with Chorion, and will be releasing the Olivia toy line in fall 2010.

Konami Targets Upper Deck as Counterfeiter. January 26, 2009 — According to ICV2.com, a revised complaint filed by Konami Digital Entertainment in December alleges that Upper Deck Company is to blame for fake Yu Gi Oh! "Rare Cards" in packs distributed by Vintage Sports Cards. The first complaint, which was filed in October, pinpointed only Vintage as a defendant.

India's Ban on Chinese Toys Prompts New Regulations. January 26, 2009 — Following the announcement of India's six-month ban against Chinese toys, the government is working to develop standards against toxic toys — including those that contain lead and other chemicals — made locally and imported into the country. The Economic Times reported that 60 percent of the toys in India come from China. According to the president of the Toy Manufacturers Association of India, it's the unorganized sector of the industry, including companies that are not currently exporting to markets with high safety standards in place, that will require the most work.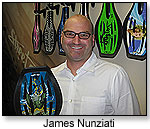 Street Surfing Appoints VP. January 26, 2009 — Street Surfing LLC, maker of The Wave sports board, has named James Nunziati vice president of sales and marketing, according to a press release. Nunziati previously worked for Fox Home Entertainment, Americhip Inc., Starz Media and other companies in positions of strategic consulting, marketing and sales.

India Blocks Chinese-Made Toys. January 23, 2009 — An official of India's Commerce Ministry said Friday that the country is banning the import of toys from China for six months, effective immediately. No reason for the ban was given, CNN reported.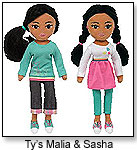 Sasha and Malia Dolls Not Connected to First Daughters, Ty Says. January 22, 2009 — Despite the fact that the new Marvelous Malia and Sweet Sasha Ty Girlz dolls share names with President Barack Obama's daughters and seem to be the only African-American dolls in the line, a Ty Inc. spokesperson told CNN the company doesn't name dolls for individuals and called Malia and Sasha "beautiful names" that worked for those dolls.

"Sushi Pack" Goes Big Time. January 22, 2009 — American Greetings Properties has assigned toy licensing rights for the "Sushi Pack" cartoon series to Big Time Toys, which will launch the first products in a line of action figures, novelties, plush and keychains this fall in the United States and Canada, WorldScreen reported. Big Time Toys is also taking on worldwide rights for "My Pet Monster," with plans to produce animatronics as well as plush, action figures, key chains and novelties.

Hula Hoops Come Back Around. January 21, 2009 — The 1950s toy phenomenon known as the hula hoop has re-entered the market as a core-strengthening fitness aid, now in larger, heavier, more on-the-go designs. According to Reuters, hooping has evolved into a form of dance, healing and even meditation, backed by certified teachers and successful stories of rehabilitation. Companies such as Hoop Path, HoopGirl and Troo Hoops contribute to the collections of handmade, portable and fitness-weight hoops on the market.

Sega Lets 30 Go. January 21, 2009 — Sega of America recently laid off 30 employees from its San Francisco headquarters to support cost-cutting initiatives in light of the recession, GamesIndustry.biz reported.

2008 Logs Decline in Toy Exports from Guangdong. January 21, 2009 — Although toy exports from China's Guangdong Province saw an overall increase of 3.6 percent last year, actual growth of the export business plummeted 19 percent, largely hurt by fewer shipments during the last three months of 2008. China Daily reported the closure of nearly 1,000 toy factories as well, noting that analysts recommend toymakers diversify their traditional portfolios with electronics, for example.

Japanese Go Crazy Over Obama Face Masks. January 20, 2009 — President-elect Barack Obama has a tremendous fan following abroad in Japan, where Ogawa Rubber Factory is making 1,000 more of its Obama Face Masks, of which 2,500 have been sold since December. The company anticipates the Obama mask will become its new best seller, beating a version of Junichiro Koizumi, former prime minister of Japan, Reuters reported.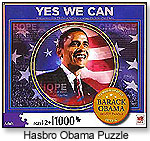 Hasbro Commemorates Historic Inauguration With Obama Puzzle. January 20, 2009 — Hasbro's first-ever presidential puzzle is available at mass toy retailers just in time for the inauguration. The 1,000-piece Barack Obama 44th U.S. President Commemorative Puzzle features an image of Obama during his election night speech in Chicago's Grant Park, as well as excerpts from the speech itself, the Republican reported.

Group Warns of U.S. Toy Dumping in Philippines. January 20, 2009 — EcoWaste Coalition announced Monday that the Philippine government should be vigilant to prevent unsafe toys from entering the country as the the Consumer Product Safety Improvement Act goes into effect in the United States Feb. 10. Business Mirror reported that the watchdog group is urging the creation of a law to ensure consumer safety and has warned importers, toy retailers and secondhand stores that bargain buys in particular may be dangerous.

Turkish Project Revives Homemade Toys. January 20, 2009 — The Turkish Work Association and the European Union is opening up jobs for women through a new program called the New Opportunities Project, through which trained workers will create Istanbul's traditional Eyüp toys — a business that has been on hold since 1950. Although modern toys have made these historic options less appealing to some children, local schools and the Historic Eyüp Toys Women Culture Management Cooperation are taking steps to integrate the handmade toys into children's lives, Anatolia News Agency reported.

Toys "R" Us Raised $2.7 Million Plus Toys for Toys for Tots. January 20, 2009 — In its fifth year of participating in the Marine Toys for Tots holiday toy drive, Toys "R" Us Inc. gave $2.7 million plus close to 200,000 toys via donations in-store and through its website in 2008, according to a press release.

Guangdong Province Lost Nearly 1,000 Toy Exporters in '08. January 17, 2009 — A single province in South China shed 992 toy export companies last year, affected greatly by the financial crisis, injury from recalls in 2007, and skyrocketing prices for labor and raw materials, Xinhua reported. About one-fifth of small toy factories shut down in Dongguan in 2008.



Mattel Acquires Maker of Blokus. January 16, 2009 — Mattel Inc. has purchases French game developer Sekkoia SAS, whose portfolio includes the best-selling Blokus and expansions on it: Blokus 3D, Blokus Trigon, Blokus Duo and Blokus Giant. Mattel also gained the rights to Bob's Space Racers' Whac-A-Mole, an arcade table game it plans to build upon with new releases, the Los Angeles Business Journal reported.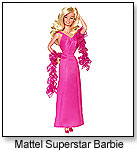 Holiday Toys Didn't Escape Recession. January 15, 2009 — TDmonthly contributor Lutz Muler of Klosters Trading predicts 4th-quarter toy sales in the United States will show a downturn of 6 percent when all reports are in, according to Dow Jones. Holiday sales at Toys "R" Us suffered a 3.4-percent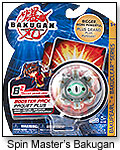 decline and toymaker RC2 saw a 10-percent drop in the 4th quarter, as compared to last year. Popular toys including Mattel's Barbie, Spin Master's Bakugan Battle Brawlers, Jakks Pacific's EyeClops Night-Vision Goggles, LEGO, Hasbro's Star Wars and Fisher-Price's Elmo Live grabbed top sales in the mass market, while Sekkoia's Blokus and Wild Planet's Hyper Dash performed well on Amazon.com.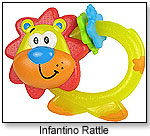 Infantino Recalls Rattles for Choking Hazard. January 15, 2009 — The U.S. Consumer Product Safety Commission, in cooperation with Infantino, has announced a voluntary recall of about 131,000 Infantino Lion and Lamb Grabby Rattles because the tail piece and come off and pose a choking hazard. The company has received 10 reports of the tail piece detaching since March. The rattles were sold at Wal-Mart, Babies "R" Us and specialty stores from May 2007 through September 2008.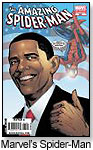 Obama Comic Sells Out, Enters Third Printing. January 15, 2009 — President-elect Barack Obama's character in Marvel's "Amazing Spider-Man No. 583" comic has catapulted the collectible comic into its third printing and variant cover after selling out twice already, Wired reported. The story features Obama telling Spider-Man, "I've been a big fan of yours for a long time."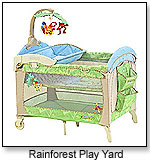 Fisher-Price Recalls Portable Play Yards. January 15, 2009 — The U.S. Consumer Product Safety Commission has announced a voluntary recall of about 200,000 Rainforest Portable Play Yards made by Simplicity Inc. and SFCA Inc. based on at least 1,350 reports of rails unexpectedly collapsing and causing, in some instances, injuries to children, including bruises, cuts, a broken nose and a mild concussion. Consumers who own a play yard bearing the Fisher-Price logo (though the company did not make or sell the product) can contact Fisher-Price at 800-432-5437 for details on replacement.

Axiom Recalls Lead-Tainted Kids' Sunglasses. January 15, 2009 — The U.S. Consumer Product Safety Commission, in cooperation with Axiom International, has announced a voluntary recall of about 5,300 Children's sunglasses due to surface paint that may contain excessive levels of lead. The Spiderweb Blue and Spiderweb Red varieties were sold at dollar, hardware and party stores from May 2007 through August 2008, and can be returned for a full refund.

Retail Sales Plummeted 2.7 Percent in December. January 14, 2009 — Doubling early predictions, retail sales in December plunged 2.7 percent and were 9.8 percent lower than the same time last year, according to the New York Times. Wall Street responded to the news with a drop of 265 points one hour after trading opened. Economists said 2008 presented the worst holiday sales in decades. Most of the depression was owing to the falling price of gasoline, but even accounting for that, retail was down 1.5 percent overall.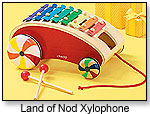 Land of Nod Recalls Toy Xylophones. January 14, 2009 — The U.S. Consumer Product Safety Commission, in cooperation with The Land of Nod, has announced a voluntary recall of about 500 Rolling Toy Xylophones following 22 reports of pegs that have broken and could present a choking hazard to children. The toy was sold through the Land of Nod stores, catalog and website from October 2007 through March 2008. Consumers can return the xylophone for a store credit and a $10 gift card.

Giant Bicycle Recalls Bikes for Fall Hazard. January 14, 2009 — The U.S. Consumer Product Safety Commission, in cooperation with Giant Bicycle, has announced a voluntary recall of about 1,000 2009 model year TCR Advanced SL and SL (ISP) Bicycles and Frames owing to a fall hazard caused by potential breakage of the forks. The bikes retailed nationwide from August through December 2008. Consumers can contact Giant Bicycle at 866-458-2555 for an evaluation and replacement fork.

American Girl Ranks High Among Retail Brands. January 13, 2009 — Mattel's American Girl landed 41st on a list of the 50 Most Valuable U.S. Retail Brands 2009, created by Interbrand Design Forum, the Business Journal of Milwaukee reported. The doll company has a brand value of $641 million. Wal-Mart topped the list at $129.8 billion.

Jim Henson Co. Relaunches Consumer Products Division. January 13, 2009 — The Jim Henson Company has named Melissa Segal, formerly of Brandolution, as SVP of its new Global Consumer Products division, which will oversee licensing of fantasy brands including "The Dark Crystal," as well as manage properties including "Sid the Science Kid," "Dinosaur Train" and "The Skrumps," according to a press release.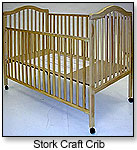 Stork Craft Recalls 535,000 Cribs. January 13, 2009 — The U.S. Consumer Product Safety Commission, in cooperation with Stork Craft Manufacturing Inc., has announced a voluntary recall of about 535,000 cribs due to support bracket failure that can put babies at risk of suffocation or entrapment. CPSC has heard of 10 reports of breakage, including one child who became trapped and another who was bruised as a result. The various styles and colors of cribs were sold online and at Wal-Mart, Kmart, and J.C. Penney, as well as other major retailers, from May 2000 through January 2009.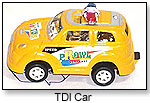 TDI Recalls Lead-Tainted Toy Cars. January 13, 2009 — The U.S. Consumer Product Safety Commission, in cooperation with TDI International, has announced a voluntary recall of about 150 "High Speed" Pull Back Cars due to excessive levels of lead in the surface paints. The cars were sold at small stores in Houston and Hidalgo, Texas, from June through July 2008.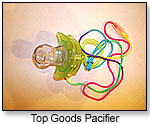 Top Goods Recalls Pacifiers. January 13, 2009 — The U.S. Consumer Product Safety Commission, in cooperation with Top Goods Trading, has announced a voluntary recall of about 38,000 Flashing Pacifiers that do not comply with federal regulations. Although marketed to older children, if given to babies, the pacifiers could pose a choking or strangulation hazard. The retailed in Los Angeles from November 2007 through November 2008.

Toy Factories Take Li & Fung to Court. January 13, 2009 — At least 10 Chinese toy factories that supplied KB Toys are taking trader and agent Li & Fung to court over unpaid dues for toys that shipped as early as last summer. The toymakers say Li & Fung, which places financial responsibility on KB Toys itself, did not follow through with payment after issuing letters of credit to the factories, the Standard reported.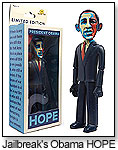 Jailbreak Toys Releases Limited Edition Obama Action Figures. January 13, 2009 — Two new designs of the Barack Obama Action Figure from Jailbreak Toys go on sale today at the company's website. "The Inaugural" and "The HOPE" figurines are each limited editions of 3,000 pieces, joining the original action figure that will be featured in the "Inaugural Zone" at the Inauguration Ceremony, according to a press release.

KB Toys Gift Cards Good for Discounts at Toys "R" Us. January 12, 2009 — Customers stuck with no-longer-valid gift cards to bankrupt KB Toys don't have to scrap toy shopping altogether. In an attempt to bring in new business, Toys "R" Us is offering an exchange program that allows consumers to redeem the gift cards for 15 percent discounts at Toys "R" Us through the end of January, the Los Angeles Times reported.

Toy Helicopter Suspected of Transporting Drugs to Prison. January 12, 2009 — Cameras at a prison on the Isle of Sheppey in Kent, England, detected a remote-controlled toy helicopter headed for cell blocks on Dec. 23. Officials believe the helicopter could have been dropping drugs or a cell phone, but could find no trace of the toy or related materials in a search, Kent News reported.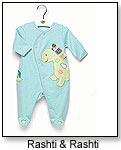 Rashti & Rashti Recalls Baby Clothes. January 12, 2009 — The U.S. Consumer Product Safety Commission, in cooperation with Rashti & Rashti, has announced a voluntary recall of about 16,000 Taggies Sleep'n Play infant garments because the snaps can come off and pose a choking hazard. The recalled Dinosaur Applique and Pink Toss Print styles retailed at Babies "R" Us, department stores, specialty shops and online from January 2007 through November 2008.

More Toy Rental Companies Cropping Up. January 9, 2009 — In addition to BabyPlays.com, which launched in October 2007, rentAtoy.com is also offering monthly toy rental plans that allow children and their parents to try out and enjoy new toys for short periods of time. The Orange County Register reported that the company inspects and sanitizes toys before they are sealed up for their next shipment to someone's home. The lifecycle of the toys offered can range anywhere from 18 to 60 months. Some toy stores also "rent" toys, as reported previously in TDmonthly Magazine.

Build-A-Bear Cuts 27 Jobs. January 9, 2009 — Making adjustments according to projected revenue, Build-A-Bear Workshop laid off 27 workers at its headquarters in St. Louis Thursday, accounting for 8 percent of the company's local employee count. According to the St. Louis Business Journal, Build-A-Bear saw a $2 million loss of revenue during the third quarter and its shutting down its Friends 2B Made concept stores.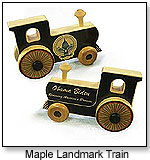 Obama Inaugural Train Made by Maple Landmark. January 8, 2009 — Vermont-based Maple Landmark Woodcraft was hand selected by the inaugural committee of President-elect Barack Obama to create a collectible wooden toy train to commemorate the inauguration, according to a press release. Each 3" x 5" engine, crafted in the USA, features the Inaugural Seal on one side and the words "Obama Biden Renewing America's Promise" on the other. Obama will arrive in Washington, D.C., by train.

Resellers Exempted from Toy Testing Law. January 8, 2009 — The U.S. Consumer Product Safety Commission clarified Thursday that thrift stores are not required to have their toys and children's products tested for lead or phthalates under the Consumer Product Safety Improvement Act of 2008, the Houston Chronicle reported. There are still questions as far as compliance, however, since the CPSC statement indicates that "resellers ... should avoid products that are likely to have lead content, unless they have testing or other information to indicate the products being sold have less than the new limit." See CPSC press release here.

Mattel Announces Digital Network. January 8, 2009 — Mattel announced today at the 2009 Consumer Electronics Show plans for the launch of a new online initiative, the Mattel Digital Network — a user-focused platform for children and families that will provide open-ended, "magical" play, according to a press release. The network will tie in to Mattel's key brands, including Barbie and Hot Wheels, and will offer the following in phase one: a kid-appropriate site with screened content; varied experiences per age, gender and interests; freedom for users to provide content; and a site that supports kids of all ages while also offering gift ideas.

CPSIA Threatens Thrift Store Toy Sales. January 8, 2009 — Many of the approximately 25,000 secondhand retail stores in the United States are wondering how to ensure compliance with new regulations and testing requirements under the Consumer Product Safety Improvement Act, and some aren't yet aware of the new law and its potential effect on their businesses, the Wall Street Journal reported. Stores could be fined up to $100,000 for violations, yet trying to afford lead testing for so many one-of-a-kind toys could easily push a thrift store out of business. Some shops, including Kids Closet in Rochester, Ill., may opt to stop selling children's furniture and toys altogether if not exempted from CPSIA requirements by Feb. 9, the day before portions of the new law take effect.

MGA Faces Marvel Lawsuit. January 7, 2009 — Marvel Entertainment filed suit against MGA Entertainment Jan. 2, alleging that MGA owes the comic book company $1.88 million for violating a licensing deal, including failure to pay certain fees and the creation of Ghost Rider and Spider-Man toys that were not part of the agreement, the Los Angeles Business Journal reported.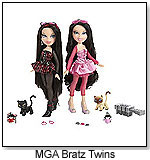 Bratz Dolls to Live for Another Year. January 7, 2009 — U.S. District Judge Stephen Larson ruled Wednesday that Bratz dolls will continue to be sold throughout 2009, but sales could change over from MGA Entertainment to either a court-appointed receiver or Mattel, the Associated Press reported. At a hearing scheduled for Feb. 11, attorneys will tackle who may earn the right to market Bratz later in the year.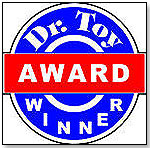 Dr. Toy Resumes Awards Program for 2009. January 7, 2009 — Stevanne Auerbach, aka Dr. Toy, has announced that her full awards program is back from hiatus and will resume this year, beginning with the Best Classic Products awards. Her enterprise reviewed business offers in 2008, according to a press release, but nothing has yet been decided in terms of a takeover or other opportunities.

Brain-Wave Tech Enters Toy Market. January 7, 2009 — NeuroSky's brain-wave technology will be "forcing" its way into the toy market this fall in the form of The Force Trainer "Star Wars" toy from Uncle Milton. The $90 to $100 toy lets players utilize their brain waves, read by a headset, to control movement of a ball within a 10" tower, United Press International reported.

Digital Blue Strikes Deal With Bakugan, Others. January 7, 2009 — Software and electronics company Digital Blue has entered into agreements to create licensed products — including MP3 players, alarm clock radios and cameras — from the properties Bakugan, LEGO and World Wrestling Entertainment. Product launches will begin in May. The partnership with Bakugan will mark the very first line of consumer electronics created around that property, according to a press release.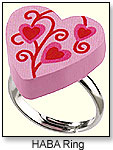 HABA Pulls Jewelry from '09 Catalog. January 7, 2009 — HABA USA sales reps have been informed that the company is not including jewelry in its 2009 catalog owing to new and stricter testing regulations under the CPSIA, as well as negative press on children's jewelry in general and the fact that jewelry makes up a small segment of HABA's overall sales in the United States. HABA USA President Lea Culliton also said testing of the company's jewelry items was not completed at the time of the decision, and the company will be further evaluating the category under the new requirements, Lisa Orman of KidStuff PR told TDmonthly.

Despite High Costs, Chinese Toy Factories Must Follow CPSIA. January 7, 2009 — Although a representative of the U.S. Consumer Product Safety Commission said this week the organization is seeking cost-effective ways for manufacturers to comply with toy safety rules under the Consumer Product Safety Improvement Act of 2008, he made it clear that safety comes first. Despite complaints from Chinese toymakers about financial issues given testing requirements, U.S. and Chinese officials are standing firm that the companies cannot cut any corners in order to comply, the AFP reported.

CES Sees More Toys. January 7, 2009 — About 50 percent of toys entering homes, especially from stores such as Toys "R" Us, are equipped with processing or computing capabilities, signaling a noticeable boost of toys within the consumer electronics market and at the annual CES show, ChannelWeb reported. Home improvement and drug stores are also stepping up to sell consumer electronics, further changing the face of retail in the shaky economy.


Sasha Obama Totes Uglydoll to School. January 6, 2009 — The youngest daughter of President-elect Barack Obama, 7-year-old Sasha, left for her first day of school in Washington, D.C., with a Babo's Bird Uglydoll from Pretty Ugly hanging from her backpack. The sighting sparked an entry from at least one excited blogger and reminded the public of Uglydolls' sustained, and now perhaps, growing, popularity within the specialty market, the Chicago Sun-Times reported.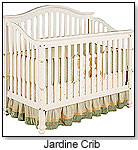 Jardine Recalls Babies "R" Us Cribs. January 6, 2009 — The U.S. Consumer Product Safety Commission, in cooperation with Jardine Enterprises, has announced a voluntary recall of about 56,450 Jardine Cribs sold at Babies "R" Us, other kids' stores and online from March 2004 through January 2009. Since the recall of 320,000 Jardine Cribs in June 2008, the CPSC has been made aware of 19 more incidents of the wooden crib slats breaking, which poses an entrapment or strangulation hazard to babies and toddlers. The recall affects three models: Dark Pine Olympia Lifetime Crib, Antique Walnut Capri Single Crib, and White Capri Lifetime Crib.

Electronics and Select Materials Not Under Lead Law, Says CPSC. January 6, 2009 — The U.S. Consumer Product Safety Commission has voted to exempt electronics and embedded-lead items from lead restrictions set forth in the Consumer Product Safety Improvement Act of 2008, Bloomberg reported. In partial answer to toymakers' concerns over the fate of natural products, gemstones, cotton, wool, silk and pearls will neither be required to undergo testing for lead, according to the proposal, which is open for comment for one month and could undergo some changes.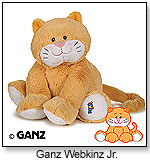 Webkinz Jr. Hits Atlanta. January 6, 2009 — Ganz revealed its latest product — Webkinz Jr. — at AmericasMart Atlanta this morning in conjunction with the opening day of the January 2009 International Gift & Home Furnishings Market, according to a press release. The new line will join GANZ's ground-breaking Webkinz collection of plush toys with a secret code that allows access to the Webkinz World interactive website. Webkinz Jr. will introduce 3- to 6-year-olds to the Internet in a safe, learning-oriented and fun environment that uses music, laughter and new characters to befriend tots. A series of plush pets will give children access to this new interactive world, which will be ready for launch in late Spring 2009.

EeBoo Names Stepping Stones Marketing as UK Distributor. January 6, 2009 — Eeboo has appointed Stepping Stones Marketing as the exclusive distributor of its toys and games in the UK. Stepping Stones, which also distributes the Galison Mudpuppy brand, will show its lines at Spring Fair International in Birmingham, England, in early February, according to Springfair.com.

Action Toys Restructures Sales. January 6, 2009 — In addition to revamping its internal sales force, Action Toys has appointed High Five Sales & Marketing to represent its lines in the Mid-Atlantic region. Ten reps will cover Action Toys' porfolio in Virginia, Pennsylvania, New Jersey, New York, Washington, DC, Maryland and Delaware, according to Marketwire.

Hong Kong Toymakers Demand Money from KB Toys' Trading Firm. January 5, 2009 — Following the bankruptcy of KB Toys, more than 40 Hong Kong toy companies are seeking payment for $10 million in losses from trading company Li & Fung, which they say halted payments to the toymakers last July. The AFP reported that the executive director of Li & Fung insists that KB Toys itself, not its agent, is responsible for paying the companies.

Fisher-Price Gets on Track With Thomas & Friends. January 5, 2009 — HIT Entertainment has appointed Fisher-Price as the master toy licensee for the Thomas & Friends line worldwide, with the exception of Japan, on such items as vehicles, playsets, battery-powered ride-ons, educational toys, plush and puzzles. According to a press release, under the multi-year agreement, the first Thomas & Friends products from Fisher-Price will debut in 2010 — Thomas' 65th anniversary. RC2 will continue to hold rights to the wooden track system.

Universal's Big Year Bodes Well for Entertainment. January 2, 2009 — According to the UPI, Universal Pictures reported its most successful year to date for the second year in a row. The movie company's total take for global theatrical grosses was $2.8 billion in 2008. Stateside, box office totals were $1.22 billion, compared with 2007's $1.099 billion. There were toy tie-ins associated with two of the top-grossing films, which pulled in at least $100 million each domestically: "The Hulk" and "The Mummy: Tomb of the Dragon Emperor." The other two heavy hitters were "Mama Mia" and "Wanted."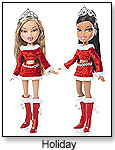 Bratz Stays Home a Bit Longer. December 31, 2008 — Bratz-maker MGA Entertainment was given permission to continue producing their star product until February 11, 2009, when U.S. District Judge Stephen Larson is scheduled to hear the company's appeal of the court ruling that granted Mattel Inc. copyrights for the dolls. Judge Larson said that the stay did not apply to the rest of MGA's appeal, according to APP.com.
THIS BANNER IS AN AD:
---
---