---
Event Marketing Guru's Corner: Copywriting Skills for Success, Part II
How to Captivate and Sell Readers With a Brochure
"Knowing where in the sales process the brochure will be used — to generate leads or to close the sale — will help inform the copy content."

After business stationery, a brochure is often the next item that businesses and organizations develop and print. While some may think of a brochure as an informational piece, good copywriting can turn it into an important sales and marketing tool.

BUILD RAPPORT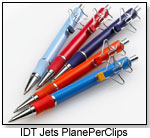 For maximum effectiveness, the copy for a brochure should present factual information within a persuasive structure that coordinates with the company's sales process. Knowing where in the sales process the brochure will be used — to generate leads or to close the sale — will help inform the copy content. Also, remember to determine the audience (which may change depending on the step in the sales cycle) and what action the audience is expected to take.

Write the first draft of the copy with the target audience in mind. Most products or services solve a problem or relieve pain, so tailor the message to demonstrate to the reader that you understand the key problems. Hold a presentation of features and benefits until you have built rapport with the reader, then address commonly asked questions and objections.

ESTABLISH CREDIBILITY

Write subheads, sidebars and photo captions that can be used both as visual elements and as a means to establish credibility. Captions are frequently read and remembered, so include them to reinforce the points illustrated by the photos. A sidebar containing expert testimony or a case study will establish credibility.

Include charts, graphs, diagrams and technical specifications in a separate section rather than interrupting the flow of the copy. Readers who prefer this information will find it, and those who don't need it won't be distracted.

Conclude the copy by establishing the call to action — the reader's next step. Present complete contact information (phone, fax, email, website) since different readers may have different preferences. If appropriate, include copy that asks for the order.

WEIGH PRICING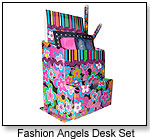 Whether or not to include pricing in a brochure is largely a function of how the brochure relates to the sales process. A brochure used early in the sales cycle to generate leads should probably not include pricing unless price is the primary competitive advantage. If the brochure is used toward the end of the cycle to close the sale, then pricing information may be both appropriate and required.

Also, the shorter the sales cycle and the lower the price, the more likely the price will be useful in the brochure. To guard against having to reprint the brochures because of a price change, have the prices printed separately and used as an insert to the brochure. Because an insert could be separated from the brochure, include contact information and a summary of key benefits on the insert.

KEEP THEIR ATTENTION

Pay attention to how the copy will be laid out on the brochure. In particular, use the brochure cover to attract interest and begin persuading the reader. This may mean reducing the size of the company logo or brand and replacing it with copy or a visual element that illustrates the benefit to the customer provided by the product or service.

As the reader completes each page of the brochure, he will decide whether to keep reading or put the brochure aside. This means that each page must individually attract attention, create interest, generate desire, and provoke action. Entice the reader to keep going and you'll earn the chance to complete the sale.

Bonus Tips

• Copywriting for display ads presents a special challenge. Limited space and competition from surrounding articles and ads means the ad must focus on a single benefit to be effective. While it may be tempting to include secondary features and benefits, the risk is that the reader will be distracted from the main point.

• Design and graphics are especially important in display ads as they attract the reader's attention, while headlines engage the reader's interest. The copy then persuades the reader and provokes action. All three elements are required for a successful display ad.

• Despite limited space, a display ad must clearly state a benefit for the customer. Characteristics and features of the product or service are used to support the benefit, not to supplant it. Be selective in what you include as support — it is better to thoroughly discuss one benefit than to confuse the reader with related but irrelevant statements. If coffee beans are harvested from an eco-friendly farm and have a distinctive, pleasant taste, pick just one characteristic to feature in the display ad.

Writer's Bio:
Charles W. Allen is an independent consultant for professional event marketing solutions and specializes in sales training, motivational speaking and maximizing sponsorship sales. He also serves as executive director of the International Economic Alliance, which originated at Harvard University.
Read more articles by this author
THIS BANNER IS AN AD:
---
---