---
Western States Toy Show Gets a Boost in New Venue
Annual Rep Expo Draws More Buyers, Exhibits Hope for 2010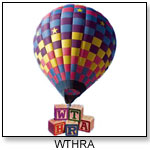 The Western States Toy & Hobby Show isn't known for high traffic or bustling activity, and that hasn't changed. But this year, ditching its 20-year post at the fairgrounds in Pomona, Calif., for the more tourist-friendly shores of Long Beach, the expo regained momentum. (watch show videos)

WTHRA welcomed 74 more retailers than in 2009 — the year with the lowest buyer attendance on record — totaling 536 stores and 422 booths housing 82 rep groups and individual vendors, Frances Mendez, show coordinator for the Western Toy & Hobby Representatives Association, told TDmonthly Magazine. (top-10 toys from the expo)

TRYING SOMETHING NEW

Damien Crocker of The Orb Factory hadn't "gone to Pomona in years because, traditionally, it wasn't a good show for us," he told TDmonthly. But Crocker, like others, felt the new venue reason enough to give the show another try.

After 14 years in business and a five-year hiatus from the expo, Air Pogo was pleased to discover buyers "who have never heard of [Air Pogo]," said Sarah Hardy Webb.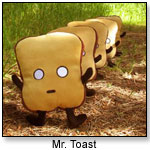 Dan Goodsell, creator of art toy Mr. Toast and fellow characters Shaky Bacon, Joe the Egg and others, came to check out the toy world amid diminishing opportunities in other markets.

"The comic book world is a shrinking market," he explained, "and the vinyl market has reached a certain level."

SALES LOOK UP

While the show had its share of temporarily abandoned booths and slow-going hours, that didn't take away from the general optimism most vendors are feeling about 2010.

The industry is projecting a year of growth, and some manufacturers are already seeing big results.

Wee Blossom, distributor of Weplay developmental lines in the United States for about three years now, is "up about double … what we've ever done before" for the last three or four months, Shawn Whitehouse told TDmonthly.

"People ordered lighter last year, (but) January came and things picked up," said Kathleen Holley, sales rep for Toyology.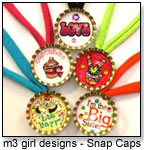 Roommates is up approximately 25 percent over last year, said National Sales Manager Mark Edman. And m3 girl designs, maker of the popular Snap Caps chokers, logged a staggering 600-percent increase in sales from 2008 to 2009, according to CEO Diane Bradshaw. The tween-launched company now has about 500 Snap Caps designs and continues to launch additional coordinating products.

On the retail side, Sales Rep Anne Frankel of Be Smart Toys believes adjusted rents will draw more new businesses into the industry. She's seen multiple specialty toy stores close their doors within the past two years but recognizes "opportunity now that some of the landlords have to lower rents."

MAKING CONNECTIONS

Much of the strength of the WTHRA expo lies in the fact that exhibitors can spend more time connecting with buyers.

First-time exhibitor Jim Marielli, in U.S. Distribution for Active People, was "a little bit disappointed in the turnout," but was encouraged to have unexpected help from a client who kept recommending his line to other buyers at the show.

Doug and Sandy Powell of Toy Barn in Eureka, Calif., were particularly impressed by a conversation they had at the Safari Ltd. booth regarding the manufacturer's commitment to support specialty stores and not sell to the mass market.

And infant toymaker Chicco, added Doug, was very upfront with the couple about "what Costco's going to have," allowing Toy Barn to order different products.

TIMING IT RIGHT

The venue was a hit, but the show may have lost some buyers by falling on Palm Sunday, Passover and just before Easter weekend, when many retailers expect to be in their stores selling.

"I have key accounts that couldn't come because of spring break," added Holley.

A couple of manufacturers recommended holding the show earlier in March, during the first or second week, since, as Shanna Denhup, national sales manager for Bead Bazaar, pointed out, "a lot of the stores have needed to get those products in their store before now."

Next year's Western States Toy & Hobby Show has been scheduled for March 19-22, 2011. For more information, visit www.wthra.com.

Writer's Bio:
Julie L. Jones has written articles for both newspapers and magazines. Before joining the staff of TDmonthly Magazine, she worked as a communications writer and provided editorial support for a market research company.
Read more articles by this author
THIS BANNER IS AN AD:
---
---