Tools:








Watch Toy Videos of the Day (11/7/2011-11/11/2011)
We want you to see the toys we see, so you can determine if they're right for your store! Check this space every weekday to see brief video clips of new and specialty products.

In the spotlight today? Customers will go wild for these Animal Tables from PLAYNIX LLC
The Elephant Table is built on a inter-locking frame and will not tip over. The seats are part of the table so they don't get moved or lost. Strong enough for the kids to stand on — even when they are not supposed to.
ToyDirectory Product ID#: 32018

(added 3/25/2011)

.

AD
---
This set of wooden figures are bendable and poseable. The line also includes wooden furniture for the figures. Set of six figures.
ToyDirectory Product ID#: 32027

(added 3/29/2011)

.

AD
---
Dance and sing along with your children or grandchildren to this CD featuring the latest hit, "Mrs. Pinkelmeyer Makes You Happy," and the song that started the dance craze, "Pinkelmeyer Dance."
ToyDirectory Product ID#: 31290

(added 12/15/2010)

.

AD
---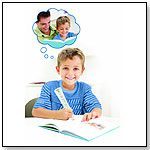 AnyBook Reader is a reading enhancement and reinforcement tool enabling language and reading enjoyment and improvement. This flexible record and playback tool with 60 hours of recording time enables read-out-loud record and playback by parent and/or child, building experience, confidence and reading ability. By recording their own reading voice the child can reinforce their own reading performance and the ability to record and playback any book or text tailors the reading and learning experience to the individual child. With ease parents can "read" to their child whenever he or she desires. The AnyBook Reader uses a simple touch, record, playback process that allows users to record the words on any page of any book so they can read to their children or grandchildren even when they're not there. The AnyBook Reader comes with a selection of AnyBook Reader stickers. Each sticker uses a unique code which allows users to associate different recordings with every page of the book. These stickers use special glue that won't damage the book so they can be removed and re-used at any time.
— As of 10/25/2011 this product had 4.8 out of 5 stars from 6 reviews on Amazon.com. Pros: A great way for distant family members to stay connected with kids; can be used with any book; stickers are reusable. Cons: Takes a little while to set up.

ToyDirectory Product ID#: 33103

(added 10/25/2011)

.

AD
---




Wholesale Price: (Log in to view)Minimum Order: (Log in to view)Minimum Reorder: (Log in to view)Dropship Available?: (Log in to view)Ships From: (Log in to view)Terms: (Log in to view)

MSRP: $19.99

Age Range: 5 and upTarget Age Range: 6 to 8Specialty: Yes (as of 2011)Made in: ChinaSKU or Item #: 00480Launch Date: June 2011Gender: Boys And Girls





Fastrack is an all-new kind of sports game. It consists of a wooden tray with an elastic band across each end and a bridge in the middle with a slot opening. Each side starts with 5 wooden disks. Using the elastic cord, players must be quick and aim well to be the first to send all of the disks zooming across to the other side. The first to successfully clear all 10 disks to the opponent's side wins the round. "Fastrack is high quality, eco-friendly, durable and made of wood," Nicole Britton from Blue Orange Games told TDmonthly. Launch date: June 2011.
Awards: 2011 Dr. Toy's Best Green Product; 2011 ASTRA Best Toys for Kids
— In a July 2014 survey, one out of 14 retailers told TDmonthly that Fastrack was their store's best-selling toy.

ToyDirectory Product ID#: 31974

(added 3/22/2011)

.

AD
---
Catalog Request Form
THIS BANNER IS AN AD:
---
---