---
Video Games – Who Will Win the Cyber War?
With the bad numbers being announced by the NPD group and retailers, it is not easy to fathom who could possibly emerge as a winner in what increasingly appears to be a hopeless situation. In fact, a month ago I looked at the video game space in the United States in an article published in TDmonthly and identified the losers - retailers and hardware manufacturers. But I did not really focus on who could be the likely winners.

Overall, there is no reason to assume that video game sales as a whole will not continue to grow. In fact, industry insiders believe that the 2.5 times growth we saw between the year 2000 and 2010 will repeat itself again between 2010 and 2020, at an annual growth rate of about 10%.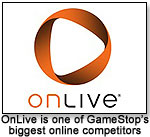 The major factor differentiating the first decade from the second is the importance of digital downloads. While these began in the late eighties, they really only started to gain traction at the beginning of this century. Now, the migration is clearly gaining speed with the appearance of new ways to access games – the iPhone, the iPad, OnLive and Gaikai, Chrome TV etc.

This is where the differentiation between winners and losers comes into sharp focus.

As a group, the leading companies – Activision, Electronic Arts, TakeTwo, THQ and Ubisoft – in fact stand to do incredibly well in what is a rapidly changing space – a space that is migrating from brick-and-mortar to online.

They are in a strong position to influence this migration. As the producers of games, these companies are excellently placed to determine where they want their sales to take place. That is definitely the digital space, for a variety of reasons.

Why, you may ask, would they want to promote digital sales over brick-and-mortar?

The first reason is retailer margins. If a publisher sells to consumers in cyber space they do not have to split their profit margin with a retailer.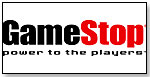 GameStop typically takes about 20% from the $60 retail of a boxed game, or about $12. These twelve dollars mean that the publishers' sales will increase by 25% every time they sell online as opposed to via retail. In terms of their profit margin, the picture is much more enticing - it will nearly triple.

The second reason is that piracy, now a major irritant for the publishers, is much more difficult for downloaded games. While numbers are difficult to come by, for obvious reasons, one of the national buyers I talked to thought that one-quarter of all boxed software games is pirated. A case in point is "Call of Duty: Modern Warfare 2", the number one selling video game of 2009. According to Scott Steinberg in his CNN article, "Video Game Piracy: Is it good for business?," the game sold 11.86 million legitimate copies, and another 4.1 million copies were pirated. Online-only provides strong protection against piracy due to automatic online verification, and a lack of any real offline game play provides significant incentive for those who have pirated the game copy to eventually get a subscription to play it online with the majority of other players. By moving a game online and avoiding it being pirated, the publishers enhance their top line by something like one-third.

The third reason is that online games circumvent the used-games trade that is so incredibly lucrative for GameStop, and which has for many years been a burr in the hide of the publishers who did not make a penny off this secondary market. Now, by moving games online, they have found a way to stop this trade in its tracks, because you cannot resell a game you downloaded. And a substantial trade it is – 15% of the total software market in the U.S. in 2011.
This is how the numbers are expected to stack up in the United States: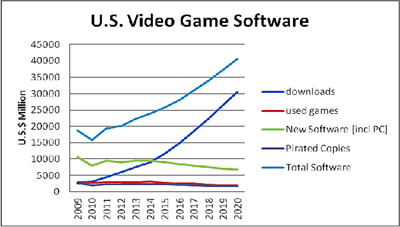 The U.S. video game software market is hence expected to evolve between 2010 and 2020 as follows:


| | | | |
| --- | --- | --- | --- |
| Type | 2010 $million | 2020 $million | +/- |
| Downloads | 3,100 | 30,500 | +883.0% |
| Used Games* | 2,800 | 1,800 | -35.72% |
| New Games Incl PC Games* | 7,910 | 6,700 | -15.30% |
| Pirated Games* | 1,990 | 1675 | -15.80% |
| Total Games | 15,800 | 40,675 | +182.0% |
*Brick and Mortar sales

In summary, the publishers will see their sales and their profits skyrocket as a consequence of moving into cyber space.

Are they doing all they can to enhance their business? One executive begs to differ. Lloyd Mintz, owner and CEO of the Nine Oaks Group Consultancy, thinks that the publishers leave a major source of income totally untapped. He should know – he was in charge of the Mattel license account at Disney and from there went on to Hasbro where he was VP for Domestic Corporate Licensing. This is what he told me:

Over the last decade videogame brands have become entrenched in the public's consciousness as much as any other entertainment-driven property, but for some inexplicable reason(s) the industry has been painfully slow to embrace licensing and its powerful brand-building and revenue-generating capabilities. With the exception of Halo action figures and construction toys from Megabloks, and a robust and successful program for Angry Birds, licensing for major videogame brands is virtually absent from the marketplace. In an industry where the cost of production continues to escalate and profit margins are being squeezed, why don't videogame companies maximize the profit-making opportunities of their brand assets like their counterparts in TV or filmed entertainment such as Disney, Nick, and Warner Bros.?

Companies like Activision and Take Two are leaving millions of dollars in incremental royalty revenue on the table by ignoring the power of licensing. Their primary rationale against licensing is that many of their games – Call of Duty and Grand Theft Auto -- are rated "M" for Mature, and the perception is that a lot of licensed product is directed toward kids. Fair enough, but plenty of licensed products target an adult audience, and the reality is that kids as young as 8 or 9 are playing these games anyway. Also, even if a parent won't allow a child to play the videogame, they might be willing to buy them an action figure or t-shirt. Thus, licensed products can serve as an on-ramp for future consumers to eventually purchase the core videogame product.

The other primary reason why these companies hold back is they see licensing as potentially tarnishing their brand equity, but in reality their fears are greatly overblown. Licensors retain total control over the type of merchandise and every step of the product approval process, including retail distribution. Licensing, when done well, can be an incredibly potent marketing tool, and represents the only marketing strategy that also generates revenue to help fund other marketing initiatives and re-investment in new product development. Consumers become brand ambassadors who pay you for the right to help advertise your brand!

Videogame companies have overlooked the power of licensing to their own detriment. The company that figures out how to create great content and support it with a sound merchandising program will be light-years ahead of the competition.

He may have a point. In the case of Hasbro, license income - mainly for Transformers and G I Joe - amounted to $136 million or about 3.4% of total worldwide sales in 2010. The publishers could, were they to equal this performance, walk away with another $125 million per year by 2020 for the U.S. market alone, and probably a multiple of this number worldwide.

Writer's Bio:
Lutz Muller is a Swiss who has lived on five continents. In the United States, he was the CEO for four manufacturing companies, including two in the toy industry. Since 2002, he has provided competitive intelligence on the toy and video game market to manufacturers and financial institutions coast-to-coast. He gets his information from his retailer panel, from big-box buyers and his many friends in the industry. If anything happens, he is usually the first to know. Read more on his website at www.klosterstrading.com.
Read more articles by this author
THIS BANNER IS AN AD:
---
---