---
Sustainability and Toys
Is the toy industry green enough?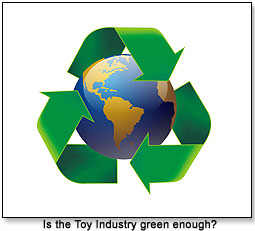 Environmental technology is one of the most important movers of the 21st century. It helps us avoid polluting the world around us, reduce pollution that has occurred, and remedy damage done. As raw materials become ever more scarce and ever more expensive, it also helps companies to handle these precious resources more efficiently. Both now and in the future, this opens up vast potential to reduce costs and make businesses more competitive. Eco-technology has a place in toy manufacturing, the importance of which cannot be overstated.

But today too little is being done by us in the toy industry.

We all remember the disastrous toy recalls between 2007 and 2010. In comparison, last year was uneventful, suggesting that people do learn after all. Many manufacturers have gone a step further than just making toys safe; they are now experimenting with how to make them more eco-friendly. A good example is Hasbro, who appears to be thinking about making toys that do not harm the environment. Specifically, the company intends to eliminate PVC from its packaging by next year and go to 90% recycled paper content by 2015. Mattel, its main competitor, is not far behind. They plan to use recycled material or sustainable fibers for 85% of their packaging by 2015.

Retailers, too, have given their nods to sustainability in 2011 and earlier; however, none of the major toy retailers has made a clear and targeted commitment to sustainability in toys. Where steps were taken, these were superficial and designed to cut costs rather than improve the world we live in.

In other words, none of the major retailers nor the major manufacturers have done much more than pay lip service to eco-friendliness. The retailers did absolutely nothing whilst Hasbro and Mattel take the easy way out by focusing on packaging rather than on the toy itself. And it is the toy, not the packaging, which becomes part of daily family life and ends up in a landfill.

Yet, there are movements afoot that suggest that eco-friendly toys are not a pipe dream but a realistic proposition. I give three examples but there are many more, suggesting that the move towards eco-friendly toys is under way. At the end of the day, as always, the majors will be dragged, albeit screaming and protesting, to a point where they too will begin to do the right thing.


The first example is from a company aptly named Green Toys Inc. Most recently featured on ABC News on 12/14/2011 ["Christmas Toys made in America"], the company produces its 25 SKUs in California. Founded in 2007, the company has seen a growth rate of 70% each year. They are not in any of the majors so far but they do sell in places such as Whole Foods, Amazon, Pottery Barn, Nordstrom, and Barnes and Noble. They are also sold internationally in such places as Canada [but not in Zellers], France, Germany, Norway, Sweden and Hong Kong.

Their products are made from 100% recycled curbside-collected plastic milk jugs. This plastic saves a tremendous amount of energy over virgin plastic, and greatly reduces greenhouse gasses. Also, their supply chain (from milk jug recycling to manufacturing to assembly and warehousing) is completely done in California, saving a lot of unnecessary transportation. Finally, all their products are packaged in 100% recyclable cardboard with no twist ties, plastics or cellophane. In fact, they claim that they are the only children's products company that does all this. Green Toys Inc. is a prime example of being both good and successful at the same time.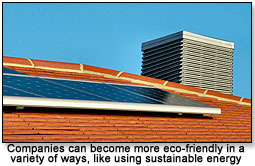 The second example is from Off-Grid Technologies, LLC, a company that is not in toys per se but who own a technology that is being viewed by some toy manufacturers as potentially very useful for their products. This is what Lee Wainwright, their CEO, told me:

In today's world of Green protocols permeating the thoughts of conscious minded buyers, the terms "repurposing" and "self-sustainability" are fast becoming consumer buzz-terms in an effort to save the planet from becoming one big industrial waste site. Toy manufacturers have an unprecedented opportunity to take advantage of newly emerging "environmentally-friendly" technologies to ride the wave to successful marketing by capitalizing on the advantages of adding green technologies to their toy designs.

It is not simply a question of finding a unique invention with which to hang one's hat on, but rather the method of design both in the toy itself and in the application of similar green technologies to the marketing campaign, posting a reinforcing and compelling statement to the consumer at the retail level where the purchase is made. The chasm that divides successful "Green" toy designing from actual toys hitting the market has been generally due to the disconnect between professional designers, trained in specialized fields, and a broad knowledge base of new emerging "Green" technologies, which could add a new palette from which designers can incorporate new techniques and exciting features.

By adding a few colors of "tech-paint" from a "Green" palette, a toy can take on a new magnitude of both self-sustainability and repurposing attributes. I've provided a partial list containing a few suggestions that designers might wish to consider:

Incorporating new long-lasting, non-toxic, full-color range light-emitting phosphors to a surface requires no batteries and allows a toy to become visible with full-color images.
Adding flexible solar film to capture energy for charging small rechargeable batteries reduces battery waste at dumpsites and is also more economical.
Adding LEC temperature sensor film or an audio sensor allows the toy to become dual-purpose in displaying safe and unsafe temperature and/or audio extremes.
Employing UV LEDs to activate multi-colored phosphors by activation through piezoelectric triggers allows for indefinite multi-colored momentary displays on embedded surfaces or extended optical fibers to add 3D effects
Employing a machine-washable LED/Optic display requiring 1/100th the power of a typical LED to any shaped toy surface, adding character animations for up to 200,000 activations using embedded coin cells in fabric, silicon rubber, or plastic
Creating motion effects with moiré patterns, optical illusions through the use of contrasting colors, and visual effects with optical fibers coupled to RGB diodes programmed to display white until motion occurs, which then changes to multicolored light shows adding a compelling feature to the actual purpose of the toy itself
Simulated "Artificial Intelligence" through audio synchronization of facial expressions on a flexible surface of a toy adds a "life-like" identification and emotional depth using LED/Optic or Electroluminescent display technologies
The third example is the idea of using a new technology – Swivel-Snaps - to take advantage of existing toys [in this case Lego] idly laying around the home to build new and different toys. This idea comes from Creative Toys LLC, an inventor of a new form of building or construction toys.

The Swivel-Snap technology allows integration with any third-party building system, allowing the building of objects, structures, geometric shapes, animals, etc., that were until now impossible. Swivel-Snaps' unique selling proposition within the sustainability theme is that it changes and improves previously bought toys available in the home by extending their functionality. Swivel-Snaps is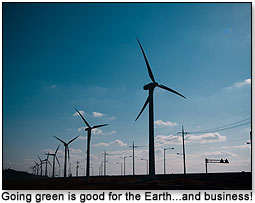 compatible with all construction toys. For mechanical toys, the particular connection type a given product uses (e.g., cylinder and posts) is incorporated into certain Swivel-Snaps component parts. For magnetic toys, magnets and/or steel are incorporated into component parts. Swivel-Snaps appear to be fully compatible with all the major building block manufacturers [Lego, Mega, K'Nex etc] and basically allow a combination of such components with those of Swivel-Snaps to build a totally different toy by adding strength, allowing rotation and movement, and by linking existing toys together in new and different ways. For example, it can provide a transport vehicle for the Star Wars Imperial V-wing Starfighter sitting on top of a flat bed trailer truck made from Swivel-Snaps.

These three examples demonstrate that sustainability is not something thought up by unworldly dreamers but is a concrete issue being addressed today by real people. As is usually the case, the real solutions are being constructed not by the commercial leaders in our industry – the large manufacturers and the large retailers – but rather by small entrepreneurs that see sustainability not only as an utterly important goal but also as a solid and realistic business opportunity.

Writer's Bio:
Lutz Muller is a Swiss who has lived on five continents. In the United States, he was the CEO for four manufacturing companies, including two in the toy industry. Since 2002, he has provided competitive intelligence on the toy and video game market to manufacturers and financial institutions coast-to-coast. He gets his information from his retailer panel, from big-box buyers and his many friends in the industry. If anything happens, he is usually the first to know. Read more on his website at www.klosterstrading.com.
Read more articles by this author
THIS BANNER IS AN AD:
---
---