---
Retailers Speak: 2012's Hot New Toys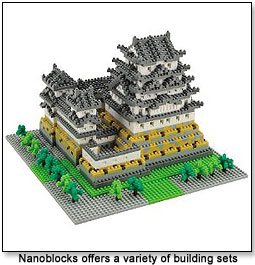 It's the New Year, and there is one question on everyone's mind - what will be the hot toy of 2012? TDmonthly had the opportunity to ask retailers what toys they want to bring into their store the most, and how they go about hunting for the best new products.

Nine of the twelve retailers TDmonthly spoke with said they'd be looking for their hot new products at Toy Fair. "At Toy Fair, I'm looking to see something new. I'm tired of the same old stuff," Barbara Finblum, owner of Barston's Child's Play in Baltimore, Md., told TDmonthly. She'll be looking specifically for innovative new construction products like Nanoblocks sets from OHIO ART CO.. "I really like them. We got the new set in 2 weeks before Christmas, and sold out," she said.

Stick to What you Know
Dean Smith, Co-owner of JaZams in Princeton, N.J., told TDmonthly that "based on last year, PLAYMOBIL INC. and Jecko" are the companies he's most excited to see. Specifically, "Playmobil's new line of collectibles…they look awesome and are an incredible price," he said.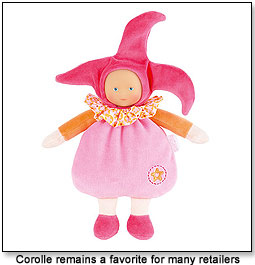 Kelly Boone, manager of The Elephant's Trunk in Greenville, S.C., told TDmonthly that they tend to visit old standbys like "MELISSA & DOUG, INTERNATIONAL PLAYTHINGS LLC, ALEX-PANLINE USA INC., and COROLLE DOLLS" at Toy Fair. However, she's also excited about newcomer ZIKE, which sold well over the holidays.

Branch Out and Grow
The majority of retailers interviewed said that they try to focus on new companies at Toy Fair, in hopes of finding something truly innovative.

"I prefer to spend more time on the lower level with the little guys. That's where you find the surprises," Mike DiAndrea, manager of Hardware Toys in Paoli, Pa., told TDmonthly.

Teresa Derry, owner of Annie's Toy Chest in Cocoa, Fla., is specifically interested in two new products. She expects Laser Pegs Ventures, LLC to "really take off" in 2012, along with Marble Racers from SKULLDUGGERY. Marble Racers "Are made in the USA, and that's a selling point right there," she shared with TDmonthly.

Mary Sisson, co-owner of Kazoodles Toys in Vancouver, Wash., agrees. "We will be looking for US-made toys," she said, as well as "non-electronic toys that challenge children to use their brains, muscles and creativity."

Gary Green, owner of Toy Box of Asheville in Asheville, N.C., told TDmonthly that he doesn't usually "visit too many of the companies we know well, because there's less innovation there."

"Electronics have taken over the market," Marc Holcomb, owner of Toys & Co. in Greensboro, N.C., lamented to TDmonthly. That's why he'll be trying to find unique products to interest kids aged 11-15. "It's hard to find stuff once you get past games," he said.

Ga-Ga for Baby Toys
Three of the retailers told TDmonthly that they'll be looking for new baby products.

"I think our baby section has been the most stagnant in terms of new things coming out," Kelly of The Elephant's Trunk said. She's been looking for toys for kids two and under, especially girls. "We need something new that infants will love and others will want to give as gifts," she explained.

Grafton Stine, owner of Toys on the Square in Hummelstown, Pa., agrees. "I would like to see more of a selection of toys for ages 6 months - there seems to be a gap there," he said.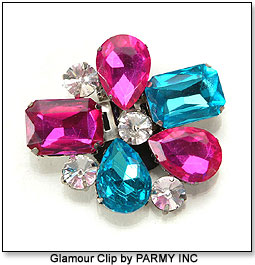 Only three retailers surveyed said they'd be skipping this year's Toy Fair. Debbie Rogers, owner of Bear and Friends in Johnson City, Tenn., told TDmonthly that she's going to the Atlanta Gift Fair instead. "It's closer, and more affordable," she explained. She's excited about the Glamour Clip from PARMY INC., an accessory that appeals to tweens, as well as LOCKERLOOKZ. They'll be looking for mostly girls and tween stuff, but also baby toys and products suitable for autistic kids. "I'm thinking of developing a section for differently-abled children," she said.

If you can't make it to Toy Fair either, don't fret! TDmonthly will keep you updated with our coverage of the fair, and both those staying home and those attending the fair can get a head start on the competition by looking for new products in TDmonthly's Toy Fair Previews. See you in New York!

Look below to see products from some of the manufacturers mentioned in the article.







Himeji Castle is a hilltop Japanese castle complex located in Himeji in Hyogo Prefecture. It is regarded as the finest surviving example of 17th century Japanese castle architecture. It comprises a network of 83 buildings with advanced defensive systems from the feudal period. The castle is frequently known as Hakurojo ("White Egret Castle") or Shirasagijo ("White Heron Castle") because of its brilliant white exterior and supposed resemblance to a bird taking flight. More than 2,000 pieces.

.

AD
---






.

AD
---






This Soft purse includes pretend accessories, such as a wallet, debit card, lipstick, keys, mirror and cell phone.

.

AD
---






Kids can play games, create art, or just keep gear within easy reach with a portable, adjustable, mobile play center and organizer. Attaches to the rear of the car's front seat and folds down for easy access to supplies. Fold and zip up when finished. The perfect bag for travel. Measures 14'W x 12'H x 3'D.

.

AD
---






.

AD
---






Clips on to most kinds of footwear, backpacks, handbags, gloves, hats, and scarves. Quick and easy to attach and remove, comfortable and fashionable to wear. Instantly adds glamor and dazzle to girls' favorite looks. Available in a variety of colors and styles.

.

AD
---






.

AD
---






.

AD
---
THIS BANNER IS AN AD:
---
---