---
US Toy Retail Sales Generate $21.18 Bil in 2011
Licensed Toys Experience 2 Percent Increase in Dollar Sales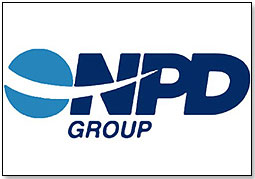 PORT WASHINGTON, NY, January 31, 2012 – According to leading market research company, The NPD Group, U.S. retail sales of toys generated $21.18 billion in 2011 compared to $21.68 billion in 2010, a decline of 2 percent.

When looking at quarterly sales for the toy industry, Q1 and Q2 combined sales (combined to account for Easter falling in a different quarter vs. 2010) saw dollars decline by close to 3 percent and units fall nearly 7 percent, as average retail prices increased by more than 4 percent. The same trend continued in Q3 as dollars fell by close to 1 percent and units declined over 8 percent, while average price rose 7 percent. The fourth quarter (Oct.-Dec.), which is usually a strong quarter for the toy industry, experienced a dollar sales decline 3 percent and a unit sales decline of 7 percent, while average retail price rose by 5 percent.

While the average retail price for a licensed toy was 57 percent higher than that for non-licensed toys, licensed toys represented a bright spot for the industry in 2011, increasing dollar sales by 2 percent and gaining 1.2 dollar share points. Licensed toys represented 26 percent of total industry sales in 2011.

"The over-arching story for 2011 was that consumers made purchasing trade-offs. When they did buy toys, compared to last year they purchased more higher priced toys at the expense of mid to lower-priced ones," said Anita Frazier, industry analyst, The NPD Group. "And similar to what our NPD counterparts saw in Europe, consumers appeared to 'shore up' spending on toys for their own families, while share of dollars spent for 'non-family' members declined."

Top properties for the year based on total dollar sales (in alphabetical order) included Barbie, Cars: The Movie, Crayola, Disney Princess and Star Wars. Based on dollar sales, Cars: The Movie, Disney Princess, Star Wars, Thomas and Friends, and Toy Story topped the list of 2011's best-selling licensed properties (in alphabetical order).

Looking at revenue sales performance across super-categories, Building Sets and Dolls saw the most significant increases at 23 percent and 7 percent, respectively. Vehicles realized an increase of 2 percent. Plush, Games/Puzzles, Action Figures/Accessories/Role Play, and Infant/Preschool super-categories experienced the most significant declines when compared to 2010, at 21 percent, 8 percent, 8 percent, 4 percent, respectively.

Retail channel performance was mixed, but Mass Merchants continue to capture the biggest share of the total spend on toys, at 49 percent. The Online Channel, which had shown notable growth over the last several years, was essentially flat compared to last year in absolute dollar sales, while increasing slightly in share.

"While online purchasing may have flattened last year, our latest report on e-commerce consumer behavior shows that nearly 40 percent of toy shoppers used a smartphone in a store to scope out web sites of other stores," said Frazier. "It's important for the industry not only to consider how they maximize their opportunities with online retailers, but how to address the hybrid online/in-store shopping activity as well."

About The NPD Group, Inc.

The NPD Group is the leading provider of reliable and comprehensive consumer and retail information for a wide range of industries. Today, more than 2,000 manufacturers, retailers, and service companies rely on NPD to help them drive critical business decisions at the global, national, and local market levels. NPD helps our clients to identify new business opportunities and guide product development, marketing, sales, merchandising, and other functions. Information is available for the following industry sectors: automotive, beauty, entertainment, fashion, food, home and office, sports, technology, toys, video games, and wireless. For more information, contact us, visit http://www.npd.com/, or follow us Twitter at https://twitter.com/npdgroup.
THIS BANNER IS AN AD:
---
---