---
Safari Ltd., Schoenhut, MagicForest and Hape Donate 100s of Quality Toys for YOU to give to Charity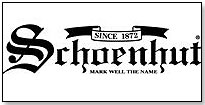 TDmonthly's exciting new "2012: A Year of Charity" program builds on our successful 2009 TDmonthly Charitable Kid promotion, in which 14-year-old Kimberly in South Carolina gave away 100 Schoenhut My First Piano IIs to 10 local children's hospitals and charities. This year, we are changing the program so that YOU can give away the toys to YOUR local children's charities.

- Your local children's charities get high-quality specialty toys for their kids.
- You have a built-in newsworthy event to attract local coverage.
- Your store's participation will be covered in TDmonthly Magazine.


- You will have the chance to give away one high-quality product to your own customers via any kind of promotion or raffle you wish.
- You get exposed to toys you may never have carried before — at no cost to you.
- You'll have links to articles in TDmonthly that highlight your participation in the program, which you'll be able to use for years.

H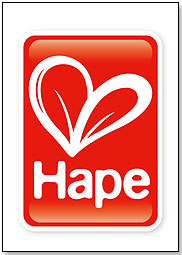 ow do you enter? Email us your name, store name and address, how many years you've been in business, what types of charities you work with, what type of local news coverage you've received in the past and/or on a regular basis. And tell us why you're the one who should give away such exciting specialty toys!

The first manufacturer to sign on is Safari Ltd.®, who will be giving away their high-quality animal replica gift sets. Also, Schoenhut Piano Company Inc will be repeating their participation and Hape is the third manufacturer to get involved. MagicForest Ltd. will be donating 50 beautiful toys, too. We are accepting no more than 10 top-quality manufacturers and retailers into this giveaway program. Email us now: alison@toydirectory.com

The deadline for specialty retailers to enter the contest is February 27. The winning retailer(s) will be announced in the MARCH issue of TDmonthly Magazine. Giveaways take place in April, 2012.

In 2011, Safari Ltd.® donated more than $140,000 worth of animal replicas to the Kids Wish Network of Holiday Florida to support its Holiday of Hope Gift Bank program and the new On Tour program. The programs, organized and run exclusively by the Kids Wish Network, reach out to tens of thousands of children at hospitals and shelters across the country. Safari Ltd. plans to give away Barnyard Buddies as part of their TDmonthly's "2012: A Year of Charity" program.

Schoenhut Piano Company also has a long history of major charitable contributions, which they consider an important part of their business philosophy. In addition to giving away 100 My First Piano IIs via TDmonthly's Charitable Kid, Kimberly, in 2009 and contributing to other charities, Schoenhut also sponsors events that feature their instruments. In 2009, they shipped 64 Baby Grand Pianos for a musical event at the Vizcaya Museum in Miami. For TDmonthly's "2012: A Year of Charity," they plan to give away an assortment of pianos and other high-quality musical instruments.

Hape's philanthropy reaches worldwide. In this first week of January 2012, they made a donation of toys to disadvantage youngsters in the poorest province of China. By the end of the first week in January, Hape will be attending a celebratory dedication of a kindergarten they have funded. "TDmonthly's 'Year of Charity' Program is a perfect fit for our ideals," said Robin Lehnert, marketing manager for Hape.

This month, TDmonthly has written profiles on Schoenhut Piano Company, Hape and Safari Ltd.® so you can learn why they are participating in "2012: A Year of Charity," and learn about of some of their most popular and loved toys.

Please contact us at alison@toydirectory.com if you want you and your store to be involved in this large-scale philanthropic event.

Writer's Bio:
ALISON MAREK is an award-winning writer, director and cartoonist whose work has been published by Fairchild Publications and DC Comics (Piranha Press), broadcast on Showtime and other cable networks, and viewed worldwide in film festivals. See her short films and print work on www.alisonmarek.com. Watch her nefarious villains in the web series www.MuggsMovers.com. Get inspired by her cartoons "Daily ARFFirmations to Unleash Your Inner Fido" at www.ARFFirmations.com. Phew! And then ...
Read more articles by this author
THIS BANNER IS AN AD:
---
---