---
How to Survive a Monster Hit
Making the Most of a Moneymaking Opportunity
"We focus on brands and items that are everyday performers for us." — Drew Friedman, White Mountain Trading Company

You dream of it and dread it: A specialty toy explodes into the mainstream consciousness. Your sales skyrocket, your foot traffic becomes a stampede, and then … you run out of the toy. And the supplier can't tell you when the next one's coming.

How do you survive a craze without losing your customers, your suppliers or even your store? Those who've been there/done that shared 10 tips with

TD

monthly Magazine: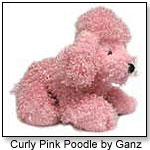 1. Don't take it personally. A Ganz representative told buyer Tricia Cooper that Webkinz sales had a "spectacular" increase last Christmas. "They weren't set up for this kind of success," said Cooper, of Le Jouet in Metairie, La. "I don't think anybody could be."

2. Just keep calling. "It's a great problem to have!" confided Jay Kamhi, president of Kamhi World. His company was caught off-guard when the movie "Napoleon Dynamite" catapulted to success, wildly increasing demand for his licensed toys. "Even though you think it doesn't help, just call the company again and again in a friendly way."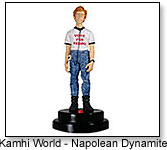 3. Don't break the rules. "Pay your bill on time. Do everything right," advised one long-time retailer.* When a company's overwhelmed with orders, they'll more likely favor stores with an uncomplicated history.

4. Find a substitute … fast. When he couldn't get a hold of Webkinz, Rick Garlock, owner of The Treasured Child in La Grange, Ky., brought in Russ Berrie's Shining Stars, which are "moving well." The store also ordered Ty's Ty Girlz, as have other retailers, though one noted that kids who are obsessed with Webkinz won't look at anything else.

5. Think ahead. As soon as a surge starts, scout out the next best thing, so you can get it in your store before you run out of the hit toy. "Get into understanding what you think is going to be a trend and learn from it," suggested Kamhi.

6. Don't presell orders. One novice retailer sold Webkinz after he was promised shipment but hadn't yet received the toys. When Ganz abruptly dropped his account, he had to refund "thousands of dollars," he told

TD

monthly.


7. Keep your customers informed. "We have a sign on our counter saying we've ordered and will call you," shared a toy-store owner. "We also have a sign outside advertising Webkinz with the banner: SOLD OUT. We take that down when we have an order in."

8. Make lemonade. A couple of storeowners give their customers an unexpected "break" by drastically discounting or even raffling away products they have to buy when ordering hit toys. One retailer on our Forums figures in the loss on "Everyday" items when marking up the Webkinz and jokes about giving the unwanted items away with every $5.00 purchase.

9. Talk to other retailers. Sharing information and strategies via trade shows, TDmonthly Forums and other sources can help you gain insight, strategy and a sense of community.

10. Know when to call it quits. Despite the potential for profit, if you're being abused, move on. "I watched 'hot' brands like Cabbage Patch Kids, Transformers, Beanie Babies, South Park, Pokemon, etc., all sizzle just before collapsing," Drew Friedman, owner of White Mountain Trading Company in Lutherville, Md., told

TD

monthly. "We focus on brands and items that are everyday performers for us … and that typically do not experience shortages, short ships, out of stocks, etc."

Know your store, know your limits and, when the next hit brings heartaches and headaches, you'll cry all the way to the bank.

* Owing to the nature of this article, many retailers elected to remain anonymous so as not to jeopardize their accounts.

Writer's Bio:
ALISON MAREK is an award-winning writer, director and cartoonist whose work has been published by Fairchild Publications and DC Comics (Piranha Press), broadcast on Showtime and other cable networks, and viewed worldwide in film festivals. See her short films and print work on www.alisonmarek.com. Watch her nefarious villains in the web series www.MuggsMovers.com. Get inspired by her cartoons "Daily ARFFirmations to Unleash Your Inner Fido" at www.ARFFirmations.com. Phew! And then ...
Read more articles by this author
THIS BANNER IS AN AD:
---
---