---
Toys in the News: 8-30-07
Click Here for Current News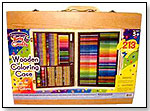 Toys "R" Us Recalls Art Sets. August 30, 2007 (AP) – In cooperation with the U.S. Consumer Product Safety Commission, Toys "R" Us has announced a recall of 27,000 Imaginarium Wooden Coloring Cases made in China due to lead-tainted packaging and watercolor paint. The tan wooden case, sold nationwide since October 2006 for $20, holds crayons, colored pencils, paints, pastels, fiber pens, a ruler, a paintbrush, a pencil and a pencil sharpener. Consumers should remove the products from children and return them to a Toys "R" Us for store credit. For up-to-date information on toy recalls, click here.

Americans Fault U.S. for China Goods. August 30, 2007 (AP) – An Associated Press-Ipsos survey of 1,005 adults revealed that Americans believe the United States shares blame for unsafe consumer goods from China. Sixty-four percent said Chinese firms should bear the most responsibility, but 84 percent said these firms and U.S. companies are at fault. Seventy-nine percent and 75 percent, respectively, said the Chinese and U.S. governments hold some responsibility, and 71 percent said U.S. consumers who demand low-cost products are also to blame.

"Family Guy" Partners With Xbox. August 30, 2007 – The first two seasons of the "Family Guy" animated television series will be available for Xbox Live download starting Monday, per an agreement between 20th Century Fox and Microsoft Corp., according to The Hollywood Reporter.

LEGO Sales Soar. August 29, 2007 – Despite expectations that sales would decrease this year, LEGO posted sales of 5 percent more during the first half of 2007 than for the same time frame in 2006, partially due to well-performing classics LEGO City, LEGO TECHNIC and LEGO Stars Wars as well as the new Aqua Raiders line, according to a company press release.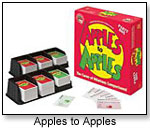 Out of the Box Aims for the Big Box. August 28, 2007 – Mattel Inc. has obtained the rights to produce, distribute and market the games Apples to Apples, Snorta and Blink by Out of the Box Publishing, according to a company press release.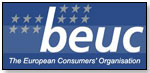 European Consumers Call for Stricter Toy Guidelines. August 28, 2007 (AP) – BEUC, a European consumers' group, appealed Tuesday for stronger enforcement of toy safety laws within the European Union, urging the European Commission to review rules that depend largely on voluntary cooperation from manufacturers. The organization said consumers misunderstand the CE label, which allows companies to self-declare their products' compliance with EU standards and was on packages containing recalled Mattel toys.



Mattel Increases Share Program. August 28, 2007 - Mattel Inc. is boosting its share repurchase program by $500 million, according to a company press release. Repurchases are subject to market conditions and occur periodically.

China Faults Toy Design. August 27, 2007 (Reuters) – Li Changjiang, head of the General Administration for Quality Supervision, Inspection and Quarantine in China, agreed that Chinese manufacturers should take blame for recently recalled toys, but also placed responsibility on U.S. designers and importers because of "seriously defective" design. To read about Mattel's apology to China, click here.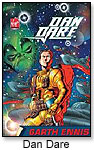 Comic "Dare" Finds a New Future. August 27, 2007 – Variety magazine reported that Virgin Comics plans to release a series of comic books on Dan Dare: Pilot of the Future this November, with a feature film potentially to follow. The series will revive Dare, who debuted in an Eagle magazine comic strip in the 1950s.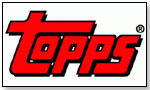 Topps Reschedules Buyout Vote. August 27, 2007 – Trading card manufacturer Topps Co. has delayed voting on a proposed $385 million buyout by Tornante Co. until Sept. 19 in order to give shareholders more time to consider their decisions, according to The Wall Street Journal. Upper Deck Co. withdrew its rival bid last week.

Crocs Dons Clothing. August 27, 2007 – In October, Crocs Inc. will launch a line of apparel for men and children that features cotton fibers and a lightweight version of the plastic resin used to make the company's clogs, according to The Wall Street Journal.

U.S. to Discuss Lead-Contaminated Toys. August 24, 2007 – Members of Congress have scheduled a hearing on toys affected by lead paint for Sept. 19, according to the Los Angeles Times. A subcommittee of the House of Representatives requested data from 19 companies involved in recent recalls of lead-tainted products made in China.


G.I. Joe Takes on the Big Screen. August 24, 2007 – On the heels of the "Transformers" movie, Paramount Pictures has plans to release a live-action feature film based on Hasbro's G.I. Joe action figures in summer 2009, Variety magazine reported. It will be directed by Stephen Sommers and produced by Lorenzo di Bonaventura and Hasbro CEO Brian Goldner.

Wal-Mart Increases Toy Tests. August 24, 2007 (AP) – In addition to asking manufacturers to resubmit documents reporting test results for toys on shelves or en-route to Wal-Mart stores, the company has also said it is testing 25 to 50 percent more toys at independent labs.

China Goes to War. August 24, 2007 (Reuters) – Chinese media announced today that the country has declared "war" on tainted products, including exports, food and drugs, in a four-month campaign designed to protect the national reputation and reinstate confidence in the label "Made in China."

Video Games for All. August 23, 2007 (Reuters) – CEO Yves Guillemot of Ubisoft, a French video game publisher, said Wednesday that he expects the video game market to see growth of 50 percent over the next four years. Game design and participation is expected to reach not only hardcore gamers, but also women, families and older players. Ubisoft plans to release a Nintendo Wii game based on the Cranium board game in December.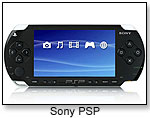 Sony Adds Accessories. August 23, 2007 (Reuters) – Sony Corp. announced at Germany's Leipzig Games Convention Wednesday that beginning in February 2008, it will offer a global positioning accessory that allows the PSP games console to act as a navigation device. A separate accessory will equip the PlayStation 3 console to function as a digital video recorder.

Babies Grab Domains. August 23, 2007 (AP) – Parents are purchasing Internet domain names and registering email addresses for their children long before the kids are old enough to use a computer, in efforts to secure a digital identity and support future social networking opportunities online.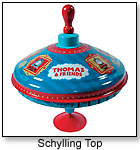 Companies Announce Lead-Related Toy Recalls. August 22, 2007 (CPSC) – The U.S. Consumer Products Safety Commission has announced voluntary recalls, in cooperation with the companies listed, of the following products due to excessive levels of lead: about 250,000 SpongeBob SquarePants™ address books and journals by Martin Designs Inc., sold between June 2006 and July 2007; about 66,000 spinning tops and 4,700 pails by Schylling Associates Inc., sold from July 2001 through July 2002; about 7,900 Children's Divine Inspiration Charm Bracelets by Buy-Rite Designs Inc., sold from March 2004 through August 2007; and about 14,000 TOBY & ME Jewelry Sets by TOBY N.Y.C., sold from August 2006 through May 2007. For more information, visit www.cpsc.gov.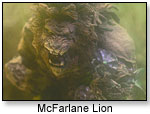 McFarlane Figurines Inspire Film. August 22, 2007 – Variety magazine reported that Warner Bros. and Village Roadshow Pictures are partnering to produce the feature film "Oz," based on Frank L. Baum's "The Wizard of Oz" books and an idea from Todd McFarlane of McFarlane Toys, which sells the popular Twisted Land of Oz action figures.

Chinese Association Blames U.S. for Toy Recalls. August 22, 2007 (AP) – Mattel Inc. and Chinese manufacturers share the responsibility for toy recalls this summer, according to Li Zhuoming, executive vice chairman of the Guangdong Provincial Toy Industry Association. If companies demand low production prices, Zhuoming warned, they run the risk of receiving inferior products.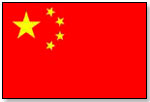 Toy Factories Accused of Unfair Labor. August 22, 2007 – According to the New York Times, New York-based China Labor Watch released a report Tuesday decrying mandatory overtime, under-age employees, unsafe conditions, verbal abuse and sexual harassment in Chinese toy factories, some of which supply Hasbro, Walt Disney and other toy manufacturers. Both Hasbro and Disney have released statements conveying their commitment to fair labor standards.

Mattel Sues Porno Barbie. August 22, 2007 (AP) – Mattel Inc. filed a lawsuit Tuesday claiming that the pornographic website for adult entertainer China Barbie uses the popular doll's name in a "bad faith attempt to profit from Mattel's Barbie trademarks."

Consumers Dump Recall Items on Poor. August 21, 2007 – According to USA Today, consumers are "donating" recently recalled toys to the Salvation Army, Goodwill and other organizations. The charities are forced to vigilantly review recall lists, remove tainted merchandise and request that individuals not donate recalled items. Owner Crystal Earley of PattyCakes Children's Consignment Shop in Palm Beach Gardens, Fla., told

TD

monthly her store has received five of the recently recalled Mattel items. "I usually call the person that brings in the item and ask if they want to pick it up or want us to dispose of it," she said.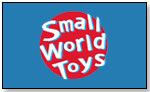 Small World Under Bankruptcy Protection. August 9, 2007 – Small World Toys filed for Chapter 11 bankruptcy protection this month owing to a shortage of capital after a failed acquisition attempt, according to a press release. CEO Debra Fine resigned, and turnaround specialist Chuck Moffitt is serving as interim chief executive. Focal Point LLC of Los Angeles is marketing Small World in its search for a buyer.
THIS BANNER IS AN AD:
---
---