---
Retailing Tips: Brand Your Store
How to Ensure Your Customers Remember You
"We don't just have a logo itself, but a whole marketing plan that tells our story with the logo." — Terri Bracken, Earth Explorers Toys
Branding ― whether it's burning a ranch symbol into the hides of cattle or slapping a designer's name on a pair of jeans ― is nothing new. At least half of 56 retailers surveyed by

TD

monthly Magazine believe that branding a store with logos and carefully thought-out design helps build customer loyalty.

Here are five tips from toy-store owners on how to create and build your store's brand:



1. Name your store wisely. "The name is more important than the logo," advised Denis Hofsetter, owner for 19 years of aptly named The Toy Store in Atlanta. Retailers agreed that the store's name should convey a sense of fun, and the logo should enhance that feeling. "I get a lot of comments about the name of our store and our logo," said Cheryl Richmond, owner of Punkin Doodles in Havre, Mont. "It's a positive thing."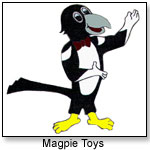 2. Make your store inviting. Nearly all store owners said that their store's design brings customers back. "Since the majority of our customers come in with strollers, we needed to ensure that they could easily navigate the store and not ever have to put it into reverse," shared Tom England, owner of Dancing Bear Toys and Gifts in Frederick, Md. And Mary Duncan, manager of Tinkerz Toy Shop in Coeur D'Alene, Idaho, said the store's design "hopefully draws them in. We have an extremely colorful store. ... It looks 'kids-play-fun.'"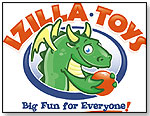 3. Make your store's "look" and logo memorable. "It's why we just redesigned our logo," said Jude Larene, co-owner of Seattle's Izilla Toys, which just expanded to a larger space. Owner David Campbell of Amazing Toys in Great Falls, Mont., imprints his store on customers by literally adding his own look: "We've been using my head with a bow tie [on the website]; this time it's my head with a top hat and a clown nose."


4. Tie it all together. Most retailers said that integrating their logo with the store's concept is vital. "We don't just have a logo itself, but a whole marketing plan that tells our story with the logo," Terri Bracken, owner of Earth Explorers Toys in Zionsville, Ind., told

TD

monthly. "Our logo is round with 'Toys' in the middle and 'Earth Explorers' around the outside because we want people to realize we're toys. I bought the store with the name and many people thought it was science stuff only."



5. Put your logo on as many items as possible. Though most store owners don't add their logo to take-home items, such as bags, Kim Smith of Red Wagon Toy Co. in Woodstock, Vt., uses her logo on every item she can. "I have hangers printed with the logo because I do clothing also," she shared with

TD

monthly. "I do as many items as I can with my own hang-tag and I make sure items go out of here with bags with our name on them. Our receipts have our logo, business cards have the phone and website, and all gifts are packaged with my logo on them."



Branding is an essential part of reminding people who you are and of the great experience they had in your store. When naming your store and designing a logo, keep in mind what that will conjure up for customers, and then live up to that each time they visit.

Writer's Bio:
Terri Hughes-Lazzell is a freelance journalist based in Ossian, Ind. After spending nearly a decade as a daily newspaper reporter, she has worked as a freelance journalist for more than ten years, writing about a variety of topics. Her work appears in newspapers, magazines and specialty publications nationwide.
Read more articles by this author
THIS BANNER IS AN AD:
---
---