August 14, 2007 – Washington, D.C. – In cooperation with the U.S. Consumer Product Safety Commission, Mattel Inc. announced today a voluntary recall of more than 9 million toys manufactured in China and sold in the United States, due to dangers posed by lead paint and small magnets inside the products. Per Mattel, the full recall includes 18.2 million magnetic toys globally.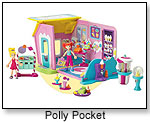 The U.S. recall includes the following: about 7.3 million Polly Pocket play sets, sold from May 2003 through November 2006; 1 million Doggie Day Care™ play sets, sold from July 2004 to August 2007; about 683,000 Barbie and Tanner™ play sets, sold from May 2006 to August 2007; about 253,000 "Sarge" die-cast toy cars from the "Cars" line, sold from May through August 2007; and about 345,000 Batman™ and One Piece™ magnetic action figure sets, sold from June 2006 through June 2007. Retail prices for the toys ranged from $4 to $30.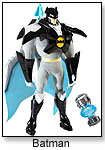 With the exception of the "Sarge" cars, which contain surface paint with impermissible levels of lead, all of the products contain magnets that may pose a serious safety risk. The CPSC recall report states that magnets inside the toys and accessories can come loose, presenting a hazard to young children who may swallow or aspirate them. If a child swallows more than one magnet, the pieces can attract each other, causing intestinal perforation or blockage, which is potentially fatal.

Concerning the recalled items, Mattel has collectively received more than 400 reports of magnets coming loose. The majority of the reports concern the Polly Pocket line, from which 2.4 million play sets were previously recalled on November 21, 2006.

Product numbers for the recalled items are as follows: J1944 J1946 J4142 J5114 J5115 G4457 G4458 G4459 G4460 G4461 G4462 G4464 G9703 H1530 H1532 H1533 55503 B2632 B3158 B3201 B3203 B3204 B3207 B3209 B3210 B3211 B3396 B7078 B7082 B7118 B7125 B7127 B7129 B8478 B9521 B9522 B9523 B9525 B9578 B9929 C0504 C0505 C1341 C1342 G8602 G8605 G8612 G8614 G8615 H1537 H1538 H1553 H1554 H3211 J1659 J1661 J1662 J1670 J1681 J1687 J1695 J4169 J4170 J4171 J4172 J9305 J9306 J9648 J9965 J9966 K3460 J9472 J9560 H6414 M1253 K5925 L6294 L4051

Consumers should remove the recalled products from children immediately and contact Mattel to receive a voucher for a replacement toy of the customer's choice, of equal or lesser value. Consumers are advised to return affected products directly to Mattel, not to retailers. For additional information, visit www.service.mattel.com or contact Mattel at the Lead Paint Recall Hotline: 1-800-916-4498; Pixar Cars Sarge Recall Hotline: 1-800-916-4497; or Magnet Hazard Recall Hotline: 1-888-597-6597.



Fisher-Price Recalls Nearly 1 Million Toys
83 Products Affected by Lead Paint Hazard

August 2, 2007 – Washington, D.C.– Fisher-Price Inc., in cooperation with the U.S. Consumer Product Safety Commission, today announced a voluntary recall of 83 toys, including Sesame Street and Dora the Explorer items, because the surface paint used may contain excessive amounts of lead.
The approximately 967,000 recalled units, all bearing the Fisher-Price brand name, were manufactured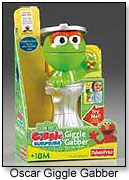 under contract in China between April 19, 2007 and July 6, 2007, and are marked with date codes between 109-7LF and 187-7LF. They sold for between $5 and $40 at stores nationwide from May 2007 through August 2007.
The company is urging consumers to remove the recalled toys from children and contact Fisher-Price to return the products and receive a voucher for replacement items of equal or lesser value. No injuries have been reported in conjunction with the recalled toys.
The recalled toys are:
H5570 J6763 L5202 H4649 L3507 B7888 90267 H3344 H5569 J6765 L5813 J9451 93107 G9717 93492 J0338 H9124 K3580 H4628 H6859 K3571 J0346 93493 J6537 H9125 K0617 H8236 J1136 34658 33662 93615 J0343 H9186 L3194 H8237 K9287 90614 33664 B7554 J0344 H9188 H4187 H8238 L5342 87946 90611 B7989 J0345 H2943 L3215 M0524 K2448 93780 K0730 C6908 H9203 K4139 L0305 M0527 90609 93308 90745 C6911 J9518 K4140 M0351 M2051 90613 93307 C6909 C6910 J9692 M0352 M2052 90612 39054 B7987 B9620 K3414 J5935 H4650 G5112 J7983 93068 39038 J6762 J5936 J2248 M0732 G3825 33663 H3343
View an illustrated list of recalled toys
here
.
For additional information, visit www.service.mattel.com or contact Fisher-Price at (800) 916-4498.
Click here to read about the Toy Industry Association's recently announced Member Code of Conduct, which addresses matters of product safety and ethical business practices.

August 13, 2007 – Shanghai – The owner of China's Lee Der Industrial Company, the manufacturer behind this month's recall of nearly a million Fisher-Price toys due to lead paint coatings, committed suicide over the weekend, the New York Times reported today.

The Hong Kong businessman, Zhang Shuhong, led one of the two toy companies whose export licenses were revoked last week by regulators in Beijing. The Chinese government announced that Lee Der's paint supplier gave the company a fake, lead-free paint pigment to be used in production. Many recalls this year involving products made in China have revealed that factories are using cheap or illegal substitutes in order to cut costs.

Lee Der manufactured toys for Mattel for 15 years.