---
How to Thrive With Dolls
Thinking Like a Child Brings Success
"Even Grandma and Grandpa can have a blast when they come in here." — Peter Schwiers, Mr. Toad's Toy Company

"Since 2000, the collectible market has gone soft," North American Director Beau James of Corolle recently told

TD

monthly Magazine. "Many doll and specialty stores that depended on the collectible market have closed their doors," he said.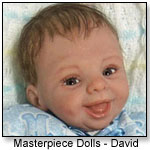 Collette Shockley, owner of The Littlest Princess Doll Shoppe in Norcross, Ga., added that "children stop playing with dolls and toys at a younger age now." And yet, many doll and toy stores are not only surviving, but thriving. See what some specialty stores say it takes:

Build a Base: "Over my 30 years in business, I have developed a wonderful customer base — two or three generations who would not think of going anywhere else. … They know I stand behind what I sell [and] will tell the truth about a product," Shockley said. "I call them when the latest merchandise comes in; I listen to my customers' needs and try to find what they are looking for."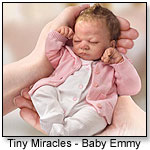 Think Big: Owner Joyce Matthews of Just 4 Funn in St. Simon's Island, Ga., told

TD

monthly she "stock[s] a large and interesting inventory. People come into the store and say, 'I've never seen that before. Wow, where did you get all this neat stuff?'"

Go Old-School: "We specialize in the unusual," Peter (Mr. Toad) Schwiers, owner of Mr. Toad's Toy Company in Naples, Fla., told

TD

monthly. "We have nostalgic toys that are reproductions of 1930s and 1940s toys, and even Grandma and Grandpa can have a blast when they come in here."

Stock Solo: "I stock the tried and true of the classic products," said Betsy Justings, owner of Betsy's on Ross in Auburn, Ala. "And when stocking new merchandise, I research and make sure that no one else in the area is carrying that product."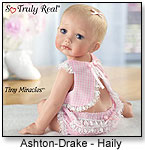 Or Join the Bandwagon: "We try to carry new inventory that you see in other stores, and we stock some inexpensive items so that every child can leave with something," Schwlurf commented.

Think Like a Child: "I stock what my children would love to play with and what I think I would have enjoyed at each age. … If I fall in love with a doll or toy, I'm sure that the customer will, too," Allison Cox , owner of Animal Quackers in Raleigh, N.C., told

TD

monthly.

Theme It Up: Schwiers told

TD

monthly that his store's "Wind in the Willows" Mr. Toad's House theme attracts customers. "In winter," he pointed out, "customers can sit by our fireplace." The Treasured Child is decked out with family photos dating back to the 1800s, and staff members "wear Victorian dress most of the time," Garlock said.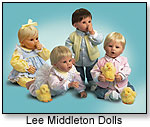 Keep Play Alive: At the Treasured Child in La Grange, Ky., the staff take at least one of each toy out of the box and play on the floor alongside customers. At Mr. Toad's, tables are set up so that customers can play checkers or other games.

Give a Gift … and More: Shockley offers lay-away and gift wrapping, and helps customers choose "the right doll for the right age or personality." Justings noted that she remembers children's birthdays. And Owner Alison Cox of Animal Quackers in Raleigh, N.C., offers free gift wrap in addition to hosting special events for viewing of the latest inventory.

For more tips, see Keeping High-End Doll Sales High-Spirited.

Writer's Bio:
Virginia Davis is a freelance writer who is considered an expert in the area of dolls and collectibles. She has written hundreds of articles on dolls and toys, as well as other subjects, for numerous publications. She lives in Georgia.
Read more articles by this author
THIS BANNER IS AN AD:
---
---