---
Toys in the News: 9-28-07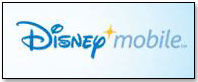 Click Here for Current News

Disney to Cancel Phone Service. September 28, 2007 – Walt Disney Co. is halting its Disney Mobile phone service at year's end because it hasn't held up in competition with national wireless providers, the Los Angeles Times reported. Launched in June 2006, the service gives parents the ability to keep a close watch on their kids' cell phone usage and even locate their children through a global positioning system.

RC2 Shares Make a Comeback. September 27, 2007 (Dow Jones) – Following RC2 Corp.'s lead-based toy recalls this week, the company's shares reached $27.88 in afternoon trading on Thursday, logging an increase of 5.2 percent, CNNMoney reported. Analyst Sean McGowan with Wedbush Morgan said he believes this is the last of the company's problems with lead-tainted toys. For updated news on toy recalls and more, click here.

WowWee Goes Optimal. September 27, 2007 (Marketwire) – Optimal Group Inc. has announced an agreement to acquire WowWee Limited, a developer and marketer of robotic toys and other technology-centered products for consumers, as well as its service providers WowWee Marketing and WowWee Group, according to a press release.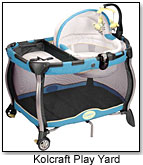 Child's Death Prompts Product Recall. September 27, 2007 – Kolcraft Enterprises Inc., in cooperation with the U.S. Consumer Product Safety Commission, is recalling 425,000 play yards in 12 different models following the death of a 10-month-old boy who strangled on a restraint strap that was hanging down into the play space. In addition to the changing table restraint straps on every model, one style also includes a raised cradle that could pose a suffocation hazard if a child rolls over against the side and becomes trapped. Visit www.cpsc.gov for additional information and product photos.

CPSC Recalls More than 600,000 Chinese-Made Toys. September 26, 2007 – The U.S. Consumer Product Safety Commission, in cooperation with the companies named, has announced voluntary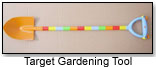 recalls of the following toys due to high levels of lead in surface paints: about 200,000 Thomas & Friends Wooden Railway units by RC2 Corp., sold from March 2003 through September 2007; about 800 Britain's "Knights of the Sword" Series Toys by RC2 Corp., sold from April 2004 through March 2006; about 350,000 Happy Giddy Gardening Tools and Children's Sunny Patch Chairs from Target stores, sold from August 2006 to August 2007; about 16,000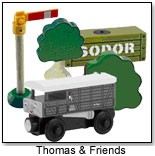 Children's Toy Rakes from Jo-Ann Stores, sold from January 2007 through September 2007; about 10,000 Floor Puppet Theaters by Guidecraft, sold from June 2006 through August 2007; about 850 Children's Spinning Wheel-Metal Necklaces by Rhode Island Novelty, sold from November 2006 through May 2007; and about 23,500 TOBY & ME Jewelry Sets by TOBY N.Y.C., sold from August 2006 through August 2007. For additional information, visit www.cpsc.gov. To read updated news on recalls, click here or visit TDmonthly's Toy Recalls section.


Neopets Licensed to JAKKS. September 26, 2007 – Under agreement with Nickelodeon & Viacom Consumer Products, JAKKS Pacific will debut licensed products based on the Neopets virtual world in early spring 2008, according to a press release. The line will initially include plush Neopets, with the later addition of action figures, electronics, plug-and-play TV games, craft activities, stationery and more.

Toy Testers Go the Extra Mile. September 25, 2007 (AP) – Employees at Specialized Technology Resources Inc. in Connecticut are devoting even their weekends to testing toys — scraping paint, checking plush stuffing for cleanliness, dropping items to check durability, and testing fire resistance — as an increasing number of manufacturers submit products for testing and retesting in an effort to reassure holiday shoppers, the Los Angeles Times reported.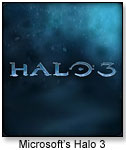 "Halo 3" to Hit Stores Overnight. September 24, 2007 – Microsoft Corp.'s "Halo 3" video game will go on sale at midnight at more than 10,000 U.S. retail stores, according to a press release. The final installment of a trilogy, "Halo 3" has already broken video game sales records, topping 1.5 million in presold copies. It is launching in 37 countries.



Mattel Gives China Apology. September 21, 2007 (Reuters) – Thomas Debrowski, executive vice president of worldwide operations for Mattel, apologized to China for its toy recalls in a meeting with Li Changjiang, China's product safety chief, on Friday, according to USA Today. He said the bulk of the products were recalled due to design flaws — not error by Chinese manufacturers. Mattel also released a statement saying that more toys than necessary were recalled due to safety concerns over lead paint. The New York Times reported that 17.4 million of the 20 million recalled toys by Mattel were magnetic toys. If a child swallows more than one magnet, they "can attract one another and cause intestinal perforation or blockage, which can be fatal," the CPSC reported back in March 2006. To read about China's complaints regarding defective design, click here.

CPSC Solicits Congressional Help. September 20, 2007 (AP) – The U.S. Consumer Product Safety Commission asked Congress to enlarge its budget at a hearing on Wednesday, pointing to understaffing and an outdated laboratory that make it difficult for the regulating authority to ensure product safety, according to The New York Times.

EU Takes Close Look at Mattel. September 20, 2007 (Dow Jones) – The European Commission is pleased with Mattel's new three-phase safety plans and random supplier inspections, but the European Union is also prepared to keep an eye on enforcement of product safety, CNNMoney reported.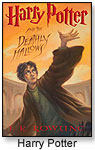 Potter Saves Scholastic. September 20, 2007 (AP) – Sales of "Harry Potter and the Deathly Hallows" reduced Scholastic Corp.'s fiscal first-quarter loss, bringing it to only 7 cents per share, versus analysts' expectations of 47 cents per share, CNNMoney reported.

Electronic Arts After Japan. September 20, 2007 – Video game company Electronic Arts Inc. is looking into a possible partnership or takeover of a company in Japan in order to increase its presence in that country, which makes up 20 percent of the games market worldwide, Reuters reported.

Topps Merger Approved. September 19, 2007 – The Topps Company Inc. announced in a press release that its stockholders approved a $9.75-per-share acquisition by The Tornante Company and Madison Dearborn Partners on Wednesday. The merger agreement is expected to close in October.

Mattel's Lead Levels Way Too High. September 18, 2007 – Some of the 1.5 million Mattel toys recalled within the last two months contained paint with 180 times the amount of lead permitted under law — up to as much as 110,000 parts per million, compared to the federally acceptable 600 parts per million, USA Today reported.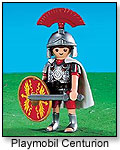 European Toy Makers Strengthened by Label. September 18, 2007 – Companies such as Playmobil, LEGO and Ravensburger manufacture the bulk of their toy products in Europe, a selling point likely to benefit them now in the face of consumer fear over Chinese-made imports, according to The New York Times.

Europe Questions Safety Regulations. September 18, 2007 – The European Commission is questioning toy makers' assertions that the current system controlling consumer product safety, which leaves testing and notification of defective products up to manufacturers, is sufficient. The EU is looking at requiring companies to outsource toy testing to independent labs, The New York Times reported.

Crocs Pose Danger. September 17, 2007 (AP) – There have been reports in Japan, Singapore and the United States of children getting their toes stuck, and sometimes badly injured, on escalators while wearing Crocs or similar soft-soled, flexible shoes.

2008 to Bring Pricier Toys. September 13, 2007 (AP) – Once the holiday season passes, American consumers can anticipate toy prices to swell by up to 10 percent in order to cover costs incurred by manufacturers and retailers due to heightened awareness about toy safety. Other Chinese imports, such as fish and clothing, may also be affected by increased prices.

Video Game Sales Soar. September 13, 2007 – Video game sales in North America increased more than 22 percent last month, reaching $488 million for August, according to information from the NPD Group. MarketWatch further reported that EA's "Madden NFL 08" was the top-selling game, while the Nintendo Wii beat out other gaming consoles.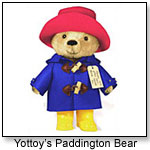 Paddington Bear Heads to the Big Screen. September 13, 2007 – Warner Bros. has announced plans to produce a live-action film based on the series of "Paddington Bear" books published by author Michael Bond from 1958 to 1979, Variety magazine reported.

Build-A-Bear May Sell. September 13, 2007 (AP) – Analyst John Zolidis indicated that Build-A-Bear Workshop Inc. may be nearing a sale, especially considering its cancellation of an appearance at an Oct. 25 investment conference. The company's shares increased Thursday by 9.9 percent.

Senate Questions Toy Safety. September 13, 2007 – At a Senate subcommittee hearing Wednesday, CEO Robert A. Eckert of Mattel Inc. promised immediate action to prevent future incidences of lead-tainted toys, The New York Times reported. But senators said safety propositions put forth by Eckert and others are not enough; they further proposed bigger fines for failure to report unsafe products and legislative action against stores selling recalled items. Senators also said the U.S. Consumer Product Safety Commission needs to be more aggressive in enforcing safety regulations. President Carter Keithley of Toy Industry Association also addressed the subcommittee regarding toy safety.

Hanson Unveils Robotic Boy. September 13, 2007 (AP) – Hanson Robotics of Richardson, Texas, has created a 17" robot prototype named Zeno that will be shown at the Wired NextFest technology conference in Los Angeles on Thursday. Though Zeno cannot yet speak or walk, it has eyes that can follow individuals and an expressive face controlled through a wireless computer connection.



Mattel Isolates Production. September 12, 2007 (MarketWatch) – In addition to boosting its testing for lead paint in toys, Mattel Inc. is mandating that suppliers separate production for its company and don't allow subcontractors to move any part of a project to other sites.

China Agrees to Prohibit Lead Paint in Toys. September 12, 2007 (AP) – China pledged Tuesday at a consumer product safety meeting to step up export inspections and ban lead paint in toys headed for the United States. U.S. and Chinese attendees agreed to have monthly meetings regarding recalls and product safety.

Brazil Blocks Mattel. September 11, 2007 (AP) – Brazil announced Tuesday that it is prohibiting imports from Mattel until the government determines whether the toy company meets local guidelines for safety, based on evaluation by consumer product safety group Inmetro. Mattel's August recalls affected 850,000 toy units in Brazil.

Topps Encourages "Yes" Vote for Merger. September 11, 2007 – Topps Inc. has released a revised investor presentation encouraging company stockholders to vote in favor of the proposed $9.75 per share cash merger with The Tornante Company and Madison Dearborn Partners at the Sept. 19 shareholders' meeting.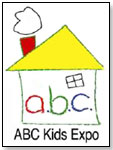 ABC Kids Expo Covers it All. September 10, 2007 – In its fifth year, the ABC Kids Expo, held Sept. 7-10, wowed visitors with noticeable expression of its rapid growth — a record 700,000-plus square feet of exhibit space housing more than 900 exhibitors and 3,000 booths at the Las Vegas Convention Center. With juvenile products in abundance, the show drew a strong contingent of international buyers, some 430 first-time exhibitors and an emphasis on safety in the wake of recent recalls. Exhibitors outweighed buyers and many shoppers were hot on the trail for furniture, manufacturers told TDmonthly Magazine, but in the midst of it all, creative projects, distinctive plush and innovative design stood out. See TDmonthly's October issue for ToyTV tradeshow coverage, including manufacturer product demos and a top-10 list of our favorites from the show. Also, check out TDmonthly's Notable and New Toys articles by category for products you may not have seen before.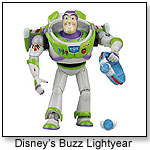 Disney to Check Toys for Lead. September 10, 2007 – The Walt Disney Company has announced plans to test its character toys, including some currently in stores, for lead paint, according to The New York Times. Testing has conventionally been the sole responsibility of the manufacturer, but companies such as Disney and even Toys "R" Us are now seeing the need to conduct their own tests.



Mattel to Face Recall Charge. September 10, 2007 (AP) – CFO Kevin Farr of Mattel Inc. said the company expects a charge for its latest toy recall, but that the amount will be less than the $28.8 million charge related to the first two recalls in August. Increased product testing and vendor inspection will also affect third-quarter expenses.

Spangler's Blog Brought Success. September 10, 2007 – Steve Spangler Science, known for the Mentos Diet Coke experiment, has largely benefited in online traffic and sales because of an active blog with catchy headlines and content that get picked up across the Web, The New York Times reported.

Mattel CEO to Face Senate Appropriations Subcommittee. September 7, 2007 (AP) – On Wednesday, Sept. 12, Mattel Inc. CEO Robert Eckert will answer questions from the Senate Appropriations subcommittee about the recent wave of hazardous toys. Among those joining Eckert will be Toys "R" Us CEO Jerry Storch, U.S. product safety inspectors, U.S. Consumer Product Safety Commission members and Toy Industry Association members. This is Mattel's third major recall since August.

China Gives Toy Factory Tours. September 5, 2007 (AP) – Responding to global concern over "Made in China," the Chinese government welcomed foreign journalists on tours of factories in southern Guangdong province Tuesday in an effort to show the high standards by which the country says most of its export companies abide.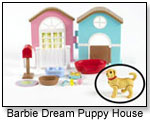 Mattel Recalls Barbie Accessories. September 4, 2007 – Mattel Inc., in cooperation with the U.S. Consumer Product Safety Commission, has voluntarily recalled about 800,000 Barbie toys made in China due to high levels of lead in surface paints. The $10 accessory sets were sold in the United States from October 2006 through August 2007. Affected product numbers are J9485, J9486, K8606, K8607, K8608, K8609 and K8613, printed on the largest item in each set. For more information and details on product returns, call Mattel's Fisher-Price hotline at (888) 496-8330 or visit www.mattel.com/safety or www.cpsc.gov.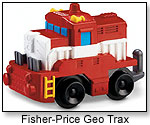 Fisher-Price Recalls More Lead-Tainted Toys. September 4, 2007 – Fisher Price Inc., in conjunction with the U.S. Consumer Product Safety Commission, has voluntarily recalled about 90,000 Geo Trax Locomotive toys and about 8,900 Big Big World 6-in-1 Bongo Band toys made in China due to surface paints containing high levels of lead. The recalled locomotives, coded between 212-6CK through 325-6CK or 001-7CK through 232-7CK, were sold from September 2006 through August 2007 at a retail price from $3 to $16.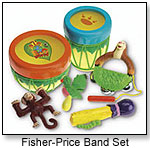 The recalled Bongo Band products include the number K9343 inside the set's orange drum and are coded between 139-7SH and 232-7SH on the orange ring surface of the drum. The $20 sets were sold from July 2007 through August 2007. Consumers should take the toys away from kids and contact Fisher Price, by calling (888) 496-8330 or visiting www.mattel.com/safety, about returning the recalled toys for replacements. More information can also be found at www.cpsc.gov.
THIS BANNER IS AN AD:
---
---