---
TDmonthly's Book Expert
One Educated Bookworm's Opinion
If you want to know which books to sell in your toy store, find out what the kids have to say. Each month, children's book author Amy Downing reads new titles to children, gives her educated opinion on positioning and sales to

TD

monthly Magazine readers, and rates them with 1 to 5

TD

s (for

TD

monthly!), with "5" as the highest rating.

With the lineup below, she took a trip to the zoo, learned about those infamous monsters under the bed, and discovered the history behind one of John Singer Sargent's paintings.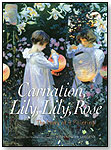 Title: Carnation, Lily, Lily, Rose
Author: Hugh Brewster
Paintings by: John Singer Sargent
Publisher: Kids Can Press
Gender: Boys and Girls
Age: 8 and Up
MSRP: $17.95



TD

monthly rating:




What It Is: A mid-grade picture book featuring paintings and sketches from John Singer Sargent, this publication tells the story of how one painting, "Carnation, Lily, Lily, Rose," came to be. While the account has been somewhat fictionalized, it is based on true events. It follows the life of one little girl, Kate, whose family befriended the artist, Mr. Sargent.

Why You Should Carry It: This book can be enjoyed on many different levels. Hardcover and finished with a cloth binding, it would certainly fit perfectly in any museum shop or upper-end art or gift store. "Carnation, Lily, Lily, Rose" also makes a great item for the educational market. Children can learn about the myriad of steps that go into creating a painting, as well as a little bit about Sargent's different works.

What Kids Think: The older the child, the more the book was enjoyed. Nine and 10-year-olds found themselves reading through each and every page, while the younger kids loved looking at the pictures. Even adults found this book creative and engaging.

---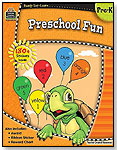 Title: Preschool Fun
Publisher: Teacher Created Resources, Inc.
Gender: Boys and Girls
Age: 3 to 5
MSRP: $2.99



TD

monthly rating:




What It Is: This pre-kindergarten workbook is perfect for little ones in preschool or those preparing for kindergarten. With activities in coloring, counting and tracing, it features a reward chart with stickers as well as an award the child receives at the completion of the book.

Why You Should Carry It: Parents are always on the lookout for materials to help their child get ready for school. The publisher is a trusted name in educational supplies and carries workbooks for every age level. As with other books produced by Teacher Created Resources, "Preschool Fun" is written by teachers.

What Kids Think: Because children's abilities vary so much during preschool, the parent or teacher is the best judge of who would benefit most from this type of workbook.

---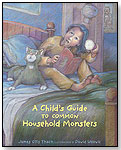 Title: A Child's Guide to Common Household Monsters
Author: James Otis Thach
Illustrator: David Udovic
Publisher: Boyds Mills Press
Gender: Boys and Girls
Age: 4 to 8
MSRP: $16.95



TD

monthly rating:




What It Is: The various monsters that live in one child's bed are described in this simple, rhyming story. At the end of the book, the narrator discovers that the monsters are even more afraid of her than she is of them!

Why You Should Carry It: Many parents look for stories to comfort their children about the "monster under the bed." And, there are many kids' books (and adult books) on dealing with those pretend monsters. However, "A Child's Guide to Common Household Monsters" is distinctive. Its art is not too sophisticated, but not corny either. The text is fun to read aloud in a roomful of children ... especially at night.

What Kids Think: From 4- to 43-year-olds, this book was a hit. The grown-ups who read it loved the concept, and the children immediately wanted it read to them a second time.

---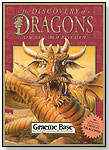 Title: The Discovery of Dragons
Author/Illustrator: Graeme Base
Publisher: Abrams Books
Gender: Boys and Girls
Age: 10 and Up
MSRP: $19.95



TD

monthly rating:




What It Is: In a fictional "encyclopedia" of dragons from around the world, the dragons are categorized by location, from Europe and Asia, to Africa and the Americas. Information about each dragon is creatively described in letters from explorers to a friend or family member.

Why You Should Carry It: With Graeme Base as the book's creator, "The Discovery of Dragons" has no problem finding an audience. Base has written and illustrated many bestselling children's books, and the art in this one is realistic and beautiful. This book is a natural add-on to any fantasy display.

What Kids Think: "The Discovery of Dragons" is for adults as much as children. The art is so finely detailed, it's easy to pore over again and again. My focus group of seven to ten-year-olds loved the art. On the other hand, the clever text is much more sophisticated, appealing primarily to adults.

---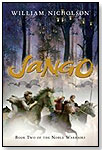 Title: Jango
Author: William Nicholson
Publisher: Harcourt
Gender: Boys and Girls
Age: 12 and Up
MSRP: $17.00



TD

monthly rating:




What It Is: "Jango" is the sequel to "Seeker," a young-adult fantasy novel written by William Nicholson, who also wrote the screenplays for the Academy Award-nominated films "Gladiator" and "Shadowlands." This adventure has three heroes who are now in the Nomana warrior society, fighting a potentially indestructible enemy.

Why You Should Carry It: Fantasy groupies should give this book a try. Since the first title, "Seeker," received high recommendations from both School Library Journal and Kirkus reviews, fans will certainly flock to its sequel. And the third book in the series, Noman, has been released as well.

What Kids Think: This title was not reviewed by a kid. I had not read "Seeker," so I was completely lost the first few chapters. I'm not a big fantasy reader, either, but this story was so engaging I wanted to keep reading!

---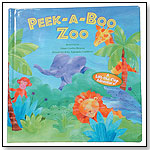 Title: Peek-a-Boo Zoo
Author: Dian Curtis Regan
Illustrator: Amanda Gulliver
Publisher: TransGlobal Communication Group Inc.
Gender: Boys and Girls
Age: 3 to 6
MSRP: $8.95



TD

monthly rating:




What It Is: This brightly illustrated, lift-the-flap book will have little ones naming all the animals they could see at a zoo. The smaller size is perfect for tiny hands.

Why You Should Carry It: This is a book that grandparents would love to buy for the little ones in their lives. Trips to the zoo are popular at this age, and with this book adults can make the trip in their own living room. There are many similar books out there, but the art, by Amanda Gulliver, is particularly adorable.

What Kids Think: The toddlers and preschoolers loved this book — almost too much. The flaps could be quickly destroyed by unknowing hands as they grasp the flap and pull. Their eyes are drawn to the large, bright animals uncovered in each picture, creating a fun surprise at every turn of the page.

Writer's Bio:
Amy Downing has been in children's book publishing for more than 15 years. As the editorial director of a small juvenile publishing house in Los Angeles, she has developed hundreds of titles for trade, mass market, book clubs and fairs. She is also the author of more than 20 books for children, ranging from picture books to nonfiction titles for the library market.
Read more articles by this author
THIS BANNER IS AN AD:
---
---