Tools:








Hollywood ToyBoy: Starz in Their Eyes
Re-formed Company Lies in Wait
The new year. What a drag. Come off two months of nothing but lying by the pool and drinking piña coladas (Hollywood doesn't do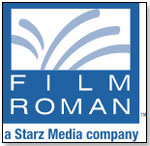 anything in November and December), and now the bright, shiny future is whacking me over the head with a two-by-four called production. As if the writers' strike weren't enough. Okay ... back to the grand tour of companies contributing to Toyland.

So here's a riddle: What was once Film Roman, then became IDT, and then got bought by Starz? One of the better boutique production houses (can anyone say "Simpsons?"), now called "Film Roman: A Starz Media Company." New management, new digs and a new lease on life. They were once at the beck-and-call of every distributor, but now, if the cards fall right, they have Starz, don't they?

STARZ WITH STAYING POWER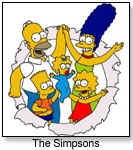 "They are leaner and meaner," burbled a heavily tanned entertainment lawyer who worked in the animation biz before going full-shark into licensing. "If the parent company would open up their kids' channel for their original programming, Starz Kids & Family, Starz Toons, Starzy-Starz — whatever. Think of it: they could be the next Disney."

A director-friend concurred between bites of brie-drenched cracker: "They're taking baby steps and having their own in-house struggles on what's the best path, but imagine, with the Starz channels reaching huge numbers of U.S. households, as well as being international, they could be the alpha and omega: a one-stop product shop. Viva la digital age!"

So, what's up? Why aren't they steamrolling the universe with series, movies and toys?

SLEEPING … FOR NOW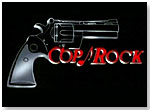 Going from distributor to content creator is scary — and easy to mess up. Can anyone say "Cop Rock?" "Nightman?" "Viva Laughlin?" Start off with a stinker, and shareholders get antsy.

"They have some good execs there," pointed out another exec (this one from the Mouse Factory). However, "Starz is all about going out and getting markets, which is a numbers game. Creating content is more ... artistic. There is no formula, no solution. Nothing to bank on. Something seems sure-fire and dies in a day. Something horrible becomes the next "Baywatch." They're scared out of their shorts. But they'll pull the trigger eventually. And then ... watch out."

So, a sleeping giant, Starz has everything it takes to be gigantic: a great production group, excellent execs, worldwide distribution and a solid, growing company. The next step is simply ... to take the next step.

Whelp, I'm gonna grab some aspirin for my after-holidays headache, but stay tuned for next month: The End of the World as We Know It.
Catalog Request Form
Writer's Bio:
Mark Zaslove is an entertainment industry veteran in developing content (writing, directing and producing television and feature films) for the major studios, including Disney, Universal and Warner Bros. A two-time Emmy Award winner for writing and recipient of the Humanitas Prize (for writing uplifting human values in television and movies), Mark is also Head of Content Development for Nice Entertainment.
Read more articles by this author
THIS BANNER IS AN AD:
---
---