---
Comics: Reinvented Classics Lead the Way
Fans Buzz Over New Spins to Old Favorites
"This definitely was the year for Buffy." — Jim Brozman, Graham Crackers Comics

Looking for the hottest comics for 2008? Publishers, retailers and consumers all told

TD

monthly Magazine that established characters are dominating the shelves by crossing into different mediums and launching new series … and they're expected to explode even more this year.

BACK WITH A VENGEANCE

According to Diamond Distribution, the No. 1 title for much of 2007 was Marvel Comics' "World War Hulk," which follows a vengeful Hulk returning to Earth after being exiled.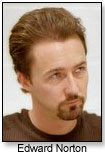 "'World War Hulk' has been going gangbusters," noted Paul Zerman, a comics dealer in Central Pennsylvania.

With new titles launching in early 2008 — "Hulk" in January and "Son of Hulk" in March — and the new movie starring Edward Norton as "The Incredible Hulk," scheduled for release in June — the character should have major staying power.

A new movie helps with staying power, which makes Dark Horse Comics' "Hellboy" another title to watch since director Guillermo del Toro and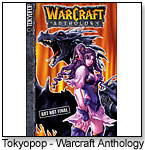 star Ron Perlman are reuniting for the July sequel, "Hellboy II: The Golden Army." But the recent successes of Marvel's "Dark Towers," based on the Stephen King series, and "Warcraft," based on the computer games, prove a built-in audience doesn't need to come from a theater.

TRANSPORTABLE VAMPIRES

"Buffy the Vampire Slayer" and "The Umbrella Academy" have "brought more new readers into stores than any other titles," pointed out Jeremy Atkins, director of publicity for Dark Horse Comics.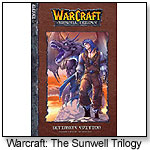 "This definitely was the year for Buffy," said Jim Brozman, manager of Graham Crackers Comics in Illinois. That trend should continue, according to Richard Masso, comic-book seller and blogger on Welcome Back Comics: "More and more people who don't read comics, but were into the TV show, have been picking up the series."

Look for unconventional formats, too, such as "Countdown to Final Crisis" — a 52-week limited series that began in May 2007 — from DC Comics. Starring characters such as Jimmy Olsen, it placed four issues a month in the top 20 during the latter half of 2007. And retailers like Todd Martinez, manager of Comic Relief in Berkeley, Calif., expect it to finish strong in 2008.

STRONG TRADE FOR TRADES

Beyond weekly books, "trades are exploding," Atkins told

TD

monthly.

With "Marvel and DC putting out trades as soon as the storylines finish up," added Brozman, "that's maybe the future of comics."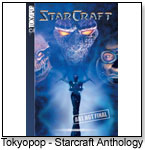 Which means that top-selling titles in 2007 such as "Marvel Zombies 2" — in which classic heroes such as Spider-Man are re-imagined as zombies — will be reissued by Marvel Comics in 2008 as self-contained collections.

KIDS LOVE MANGA

While zombies and horror are big with adults, the hot ticket for kids is manga, advised James Schroeder, night manager at Golden Apple Comics in California. "'Bleach' and 'Naruto' are the best sellers right now."

Published by Viz Media, "Naruto" follows the adventures of an adolescent ninja, and Bleach, a high-school student who can see ghosts. Vito Delsante, manager of Jim Hanley's Universe in New York, attributes the popularity of the comics to their cartoon presence on Cartoon Network and Adult Swim.

"[Kids] will search it out because of the cartoon," Delsante shared with

TD

monthly.

Whether it's a zombie, Spider-Man or Buffy making the leap from the small screen to smaller pages, fans have shown a willingness to follow their favorite characters. For some of the hottest storylines, check out these new issues:







Picking up where the startling conclusion to the top-selling "World War Hulk" ended, this new, ongoing series plans to include fan favorites such as Doc Samson, General Thunderbolt Ross and Iron Man, and kicks off with the Hulk as a suspect in a gruesome murder. It features a story and art by the creative team of writer Jeph Loeb and artist Ed McGuinness. Launch date: January 2008.

.

AD
---






.

AD
---






Written by Robert Kirkman with art by Eisner-winning Sean Phillips, the same creative team as on the original Marvel Zombies, this five-issue sequel closes on its shocking conclusion. The zombies have devoured life throughout the universe and are now back on earth … with the fate of the human race hanging in the balance. This title features cover art by Arthur Suydam. Launch date: January 2008.

.

AD
---






Written by Brian Michael Bendis with art by Stuart Immonen and Wade Von Grawbadger, "Ultimate Spider-Man" has been one of the top-selling monthly titles and graphic novel collections for 2007. The new issue finds a young Johnny Storm interested in Liz Allen — but there's something wrong with Liz that will impact everyone at Midtown High. Launch date: January 2008.

.

AD
---






Based on the Dark Tower series by acclaimed horror writer Stephen King, "Dark Tower: The Gunslinger Born Premiere" collects all seven issues of the Marvel Comics limited series. Adapted by Robin Furth, scripted by Peter David and with art by Jae Lee and Richard Isanove, this hardcover collection follows the story of Roland Deschain and is a can't miss for fans of King's novels.

.

AD
---






Following in the tradition of 52, the hot, weekly series from DC Comics closes in on its final issues as the Challengers find Ray Palmer, and the Earth becomes a battleground. It includes an origin backup story for Harley Quinn. The story is by Paul Dini, the script by Tony Bedard, story consulting by Keith Giffen, and art by Pete Woods and Tom Derenick. Launch date: January 2008.

.

AD
---






Hot off the Sinestro Corps War, Green Lantern is one of the top-selling titles on the market. Part two of "The Alpha Lanterns" continues with a handful of characters undergoing a major transformation — all leading up to Final Crisis. Plus Hal Jordan and John Stewart against the Guardians?! It is written by Geoff Johns with artwork by Mike McKone. Launch date: January 2008.

.

AD
---






One of the biggest series of 2007, "Buffy" continues to bring in new fans that don't traditionally read comic books, according to Dark Horse's Jeremy Atkins. "The licensed stuff is always big because it can be promoted by outside sources," added Jim Brozman, manager of Graham Crackers Comics in Illinois. New developments in 2008 include a four-issue story arc written by Drew Goddard, a writer with the Buffy TV series on episodes such as "Selfless" and "Lies My Parents Told Me." Launch date: January 2008.

.

AD
---






Developed and written by Gerard Way, lead singer of the platinum-selling band My Chemical Romance, the new trade paperback will collect some hot issues. Dark Horse's Jeremy Atkins noted that they "expect it to be one of the biggest trade paperback releases of next year." The Umbrella Academy follows the tale of seven extraordinary but maladjusted individuals and their efforts to protect the planet. Launch date: 2008.

.

AD
---






Leading up to the new Hellboy movie, this five-issue mini-series is written by creator Mike Mignola and Joshua Dysart with art by Paul Azaceta. Jeremy Atkins of Dark Horse promises "it will give a little more insight into the background of Hellboy." And launching just a month later, Abe Sapien is also getting his own five-issue mini-series in "Abe Sapien: The Drowning." Launch date: January 2008.

.

AD
---






Based on the best-selling Warcraft and World of Warcraft video games from Blizzard, this new anthology follows the warring races of Humans, Orcs, Elves and Undead. Susan Hale of Tokyopop noted that every volume of the previous storyline, "Warcraft: The Sunwell Trilogy," charted in the Top 10. Also being released in April and based on the popular Warcraft spin-off is "Starcraft Anthology." Launch date: April 2008.

.

AD
---






Bleach follows the story of a normal high school kid, Ichigo Kurosaki. Normal except for his ability to see ghosts, that is. A fan favorite with a popular line of manga comics and its own cartoon series on Adult Swim, volume 22 features story and art by Tite Kubo. Bernie Saavedra, manager of Gotham City Comics in New York, recently recommended Bleach as one of his top sellers for 2007 and one that should command the market for 2008. Launch date: February 2008.

.

AD
---






With story and art by Masashi Kishimoto and translation by Frances Wall, volume 28 reunites Naruto with his friends after spending the last two years training. One of the most popular manga books on the market, three of the top-10 trade paperback collections in September 2007 were Naruto titles, according to Diamond Distribution. Launch date: March 2008.

.

AD
---
THIS BANNER IS AN AD:
---
---