---
Toys in the News: 1-31-08
Click Here for Current News

Connecticut Weighs Lead Ban. January 31, 2008 – Fueled by activists' concern over the safety of children's products, Connecticut lawmakers assembled Wednesday to put forth a bill to ban lead in toys (limiting it to 40 parts per million) and bar the use of phthalates, bisphenol A and other compounds often considered dangerous, the Hartford Courant reported.

British Toy Fair Talks Safety. January 31, 2008 – Discussion of toy safety is a hot topic at this year's Toy Fair in London, where show personnel already awarded the winner of 2008's Playsafe competition, which is created to honor designers of safe products, according to BBC News.

Blood Pressures Rise Over Mattel. January 30, 2008 – U.S. Congressmen sent CEO Robert Eckert of Mattel Inc. a letter Tuesday expressing dismay at the company's decision not to announce a nationwide recall of a Fisher-Price toy blood-pressure cuff discovered in November to have high levels of lead in its plastic. Although the toy was recalled in Illinois where lead limits are stricter, national law applies the 600 parts per million rule to paint, not plastic, according to the New York Times.

Australian Gaming Played Well in '07. January 30, 2008 – Sales of games and consoles reached $1.3 billion in Australia last year, almost doubling the numbers from 2006, the Interactive Entertainment Association of Australia reported. CEO Ron Curry of the IEAA pointed out that gaming, formerly a niche market, now appeals to all kinds of people of all ages, according to RetailBiz.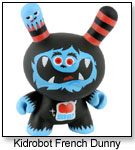 Kidrobot Accessorizes. January 29, 2008 – Kidrobot, known for its collectible, Japanese-inspired designer toys, will now produce accessories and handbags in partnership with Schifter + Partners, in a deal that will bring the new items to 200 specialty and department stores in the United States, PSFK reported.

Toys Rated Highest in Online Sales. January 29, 2008 – In a study by Nielson Online's MegaView Online Retail that revealed leading online sales for the 2007 holiday season, toys, games and hobbies ranked first, accounting for 17.2 million purchases and 17 percent of all buys online in the month of December. The toy category was followed by apparel and accessories, home and garden, books, and consumer electronics, Internet Retailer reported.

G.I. Joe Shapes Up. January 29, 2008 – Paramount's "G.I. Joe" movie, slated for August 2009 release, now includes leads Dennis Quaid and Channing Tatum, who will respectively play General Hawk and soldier Duke Hauser. Filming will begin next month in Los Angeles, according to Variety.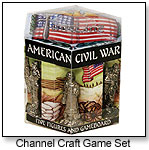 Channel Craft Turns 25. January 29, 2008 – Channel Craft & Distribution of Charleroi, Pa., celebrated 25 years in business this month. The company, whose products are made in the United States, relies on "Edu-tainment" to both educate and entertain children as they play, according to a press release.

Report Measures Mattel Factories. January 28, 2008 – A report released today by the International Center for Corporate Accountability outlines results of a voluntary audit of seven manufacturing grounds run by Mattel Inc., finding that the facilities rate well in such areas as communication with management, protection from harassment, dormitory safety and food options. Areas for improvement include the granting of workers' annual leave, payment of wages and environmental considerations, according to a press release.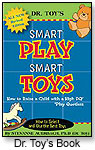 Dr. Toy Goes on Hiatus. January 28, 2008 – Dr. Toy (Stevanne Auerbach, Ph.D.) and her corresponding awards programs will be taking a break from business as usual in 2008 so that she and her team can reorganize the business and explore new service opportunities for both industry groups and consumers, according to a press release. Various resources will still be available on the Dr. Toy website.

Silly Willy Toys Makes "Big Idea." January 28, 2008 – Co-founders Jarrett Metzger and Amanda Bustamante of Silly Willy Toys, which is debuting its game ZEN at Toy Fair, will appear tonight on the "One Minute to Millions" segment of CNBC's "The Big Idea" with Donny Deutsch, according to a press release.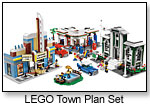 LEGO Reaches Golden Anniversary. January 28, 2008 – Today marks the 50th anniversary of LEGO plastic bricks, TIME reported, and celebrations — including a relaunch of a 1950s set and a global construction contest — are underway for the building sensation that began all those years ago in Denmark. Google has marked the anniversary with a colorful LEGO version of its logo.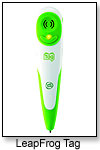 LeapFrog Cuts Jobs, Announces Big Launch. January 28, 2008 – LeapFrog Enterprises Inc., with more than 900 employees, plans to eliminate 85 jobs before the middle of April, following a cut of 20 employees Friday. The company has also cut warehouse inventory in a struggle to regain profitability, logging net losses of $49.7 million and $2.8 million in the third quarters of 2007 and 2006 respectively, the East Bay Business Times reported. The New York Times reported that LeapFrog is unveiling its Tag Reading System this week, which combines paper books with an interactive stylus — a mix the company hopes will be even more popular than the best-selling LeapPad.

Betty's Toy Box Loses Owner. January 25, 2008 – Betty Lewis, the 64-year-old owner of Betty's Toy Box and Hobbies in Grass Valley, Calif., passed away Wednesday. She and her husband, Ray, opened the memorable store full of trains, dolls, airplanes and other toys about 15 years ago next to his automotive shop, The Union reported.

EU Revises Safety Standards. January 25, 2008 – The European Union today announced plans to rework toy safety standards, banning carcinogens and reducing allowable amounts of lead and other hazardous chemicals. The proposed changes would also include make the CE mark more prominent on toys, ban the packaging of toys as free gifts with foods such as cereal, and impose tougher penalties on manufacturers and importers who do not meet standards. Consumer group BEUC is calling for even tighter rules, though companies have already expressed that the new legislation will be challenging, Reuters reported.

"Buy Local" Proves Positive for Specialty Stores. January 25, 2008 – A nationwide survey performed by the Independent Business Forum, of which the American Specialty Toy Retailing Association is a member, found that among more than 1,300 independent retailers, those in cities that emphasize supporting local businesses saw greater sales growth during the 2007 holiday season — reporting an average 2 percent gain over the 2006 holidays versus an increase of less than 0.5 percent in communities without "Buy Local" campaigns.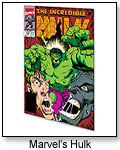 Marvel Pulls in Striking Writers. January 25, 2008 – Marvel Studios of Marvel Entertainment Inc., soon to produce comic-book-based films "Iron Man" and "The Incredible Hulk," has struck an interim deal with the Writers Guild of America, following in the footsteps of such companies as David Letterman's Worldwide Pants and United Artists, the Associated Press reported.

Woody and Buzz Go 3-D. January 24, 2008 – Come October 2009, Disney-Pixar's animated "Toy Story" movie will be re-released in theaters — this time in 3-D format. The 3-D version of its sequel will open in early 2010, making way for the newest film in the series, "Toy Story 3," according to Variety.

Game Sales Spike. January 24, 2008. — Sales of video game and computer software gained 28 percent in 2007 over 2006, reaching $9.5 billion and boasting astounding numbers for best-seller Halo 3®, whose first day sales beat out the same for the last Harry Potter title. The "Family Entertainment" category jumped 110 percent, and 13.4 million portable game units were sold throughout the year, according to a press release.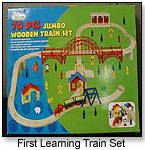 Lead Paint Derails Toy Trains. January 24, 2008 – The U.S. Consumer Product Safety Commission has announced a voluntary recall of about 15,000 Big Wooden Blocks and Jumbo Wooden Train Sets due to excessive levels of lead in surface paints. Manufactured by Hong Kong's First Learning Company Ltd., the sets retailed at Christmas Tree Shops in the Northeast and Mid-Atlantic regions from October 2006 through November 2007.

S&P Lowers MEGA Brands' Grade. January 24, 2008 – Weaker than anticipated earnings and other financial measures for MEGA Brands have caused Standard & Poor's Ratings Services to drop the company's credit and loan ratings from a B+ to a B, according to an article on CNNMoney.



Fortune Names Mattel to Top 100 List. January 23, 2008 – "Fortune" has named Mattel Inc. to its 2008 list of the "100 Best Companies to Work For." Coming in at No. 70 — and the only toy company honored — Mattel is cited for its leadership, employee morale and positive work-life balance, including year-round half-day Fridays, according to a press release.


CPSC Recalls Toy Cars and Magnets. January 23, 2008 – The U.S. Consumer Product Safety Commission, in cooperation with OKK Trading Inc., has announced a voluntary recall of about 2,000 Toy Racing Cars due to high levels of lead in surface paints. They were sold at dollar and discount stores in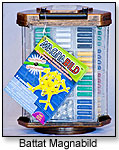 October and November 2007. Also recalled were 125,000 Battat Magnabild Magnetic Building Systems because small magnets can fall out and cause severe (even fatal) intestinal problems when swallowed or aspirated by children. The sets were sold from 2005 through 2007.

Jammin' Jenna Changes Shoes. January 23, 2008 – Ty Inc. announced Tuesday that it removed its Ty Girlz Jammin' Jenna doll from retail shelves in Illinois during the first week of January, and furthermore, has replaced the dolls with a version sporting cloth shoes — not vinyl, which was found to have high levels of lead, the Chicago Tribune reported. See "Illinois Battles Ty" below.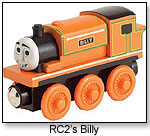 RC2 Settles for $30 Million. January 23, 2008 – In Illinois' Cook County Circuit Court Tuesday, RC2 Brands agreed to a $30 million settlement on a nationwide lawsuit concerning leaded paint that led to a massive recall of the company's popular Thomas the Tank Engine toys last year, the Chicago Sun-Times reported. In addition to RC2's implementation of new quality controls, the company will pay five plaintiffs and an attorneys' fee of $2 million, and will give $100,000 to a nonprofit organization. The thousands of families represented by the suit, which is expected to be finalized in May, can get product refunds or replacements.

Toys "R" Us Clears for Bomb Threat. January 23, 2008 – The Toys "R" Us store in Fayetteville, Ark., enforced evacuation Tuesday after receiving a call-in bomb threat. The store reopened two hours later, but the threat is under investigation, the Northwest Arkansas Times reported.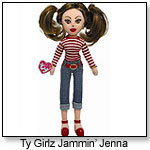 Illinois Battles Ty. January 22, 2008 – The state of Illinois is considering a lawsuit against Ty Inc. for the company's refusal to remove its Ty Girlz Jammin' Jenna doll from retail shelves. The doll's red shoes were found to contain lead levels in excess of 600 ppm in a report issued by the Chicago Tribune that targeted 21 products late last year, the Tribune reported.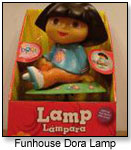 Wal-Mart Ends Sale of Dora Lamp. January 22, 2008 – After seeing a Dora the Explorer lamp on the list of the 10 most dangerous toys released last fall by World Against Toys Causing Harm, a 71-year-old man from Des Ark, Ark., pulled the product from a Wal-Mart shelf and destroyed it outside the store in November. Wal-Mart has said it will no longer sell the seasonal item, and the man is facing a misdemeanor shoplifting charge, the Arkansas Democrat Gazette reported.

Taiwanese Bureau Enforces Strict Toy Safety. January 21, 2008 – Taiwan's Ministry of Economic Affairs' Bureau of Standards, Metrology and Inspection has pledged to screen all imported toys for half a year to ensure that Taiwan is free from dangerous toys made in China, the Taipei Times reported.

LARK Toys Under New Ownership. January 21, 2008 – Founders Donn and Sarah Kreofsky of Kellogg, Minn.-based LARK Toys, a 25-year-old manufacturer of handmade wooden toys, sold their business recently to Ron and Kathy Gray and Miranda and Scott Gray-Burlingame, the Post-Bulletin reported.

Recalled Bindeez Still Advertised in UK. January 18, 2008 – The British Medical Journal has reported that the Bindeez toy beads that were recalled last fall due to a chemical that morphs into the "date rape" drug when ingested are still for sale online in the UK, according to ScienceDaily.

Wham-O Co-founder Passes Away. January 17, 2008 – Richard Knerr, who co-founded the toy company Wham-O in 1948, died Monday of a stroke at the age of 82. He and friend Arthur "Spud" Melin built the Frisbee, Hula Hoop and Silly String brands, among others, CNN reported.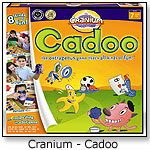 CPSC Recalls Cadoo and Toy Stoves. January 17, 2008 – The U.S. Consumer Product Safety Commission, in cooperation with the firms named below, has announced recalls of the following: about 38,000 Cranium CadooBoard Games imported by Cranium Inc. due to excessive levels of lead on surface paints of the die, sold between October 2007 through January 2008; and about 17,000 "My First Kenmore" Play Stoves sold at Sears and Kmart stores from September through November 2007, because a metal bracket on the stove door may cause tip-over when the door is opened.

Mattel Launches Barbie Golf Line. January 17, 2008 – In partnership with Cougar Golf, Mattel Inc. is introducing a Barbie-branded line of high-performance golf gear for girls ages 4 through 9 at the 2008 PGA Merchandise Show Jan. 17-19 in Orlando. The two different-sized sets include a carrying bag, driver, putter, iron, golf ball, visor, tees and ball markers, and feature shades of pink, purple, yellow and blue, according to a press release.

EU Considers Ban of Lead-Tainted Toys. January 17, 2008 – As part of a proposal slated for release next week, the European Union is looking at reducing the acceptable limits of lead paint and carcinogens in toys, as well as banning the inclusion of toy gifts in cereal and other foods, Reuters reported.

Gamemakers Attack Facebook's Scrabulous. January 17, 2008 – Hasbro Inc. and Mattel Inc., the toymakers who hold the rights to Scrabble, claim that Facebook's Scrabulous version online, which draws as many as 600,000 players daily, infringes their copyrights. The companies have sent cease-and-desist notices to four unspecified parties in hopes of reaching a solution, the Associated Press reported.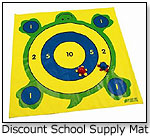 Discount School Supply Recalls Mats. January 16, 2008 – In cooperation with the U.S. Consumer Product Safety Commission, Discount School Supply has voluntarily recalled about 60 Tic Tac Turtle Toss Mats due to high levels of lead in surface paints. The 50" play mats retailed in Discount School Supply's catalog and online from June through September 2007.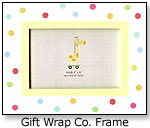 Gift Wrap Co. Recalls Picture Frames. January 16, 2008 – The U.S. Consumer Product Safety Commission, in cooperation with The Gift Wrap Co., has announced a recall of about 600 photo frames due to excessive levels of lead in surface paints. The white, 4" x 6" frames retailed at Babies "R" Us stores from August through November 2007.

China Still at Risk for Safety Problems. January 16, 2008 – Vice Premier Wu Yi of China said Wednesday that despite the government's quality-control efforts over the past several months, the country is still at risk of rebounding in terms of product safety, due to an underdeveloped legal system, small factories that are often overlooked, and high regulatory costs, Reuters reported.

China's Domestic Toys are 87.5% Safe. January 16, 2008 – Fifteen of 120 groups of toys sold in China's domestic market failed to meet 11-point safety tests conducted by the Chinese government, leaving 87.5 percent that satisfy current quality requirements, China View reported.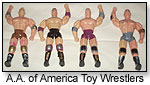 Toy Wrestlers Down for the Count. January 15, 2008 – The U.S. Consumer Product Safety Commission, in cooperation with manufacturer A.A. of America Inc., has announced a recall of 5,400 Toy Wrestler Figures due to high levels of lead in surface paints. Four-packs of the action figures were sold at dollar and discount stores nationwide from January through December 2007.

Wholesale Up in 2007. January 15, 2008 – Not only did retail sales see a decrease of 4 percent in December, but wholesale inflation for 2007 rose 6.3 percent, hitting the highest amount in 26 years, the New York Times reported.



THQ to Purchase Big Huge Games. January 15, 2008 – Entertainment software developer and publisher THQ Inc. will soon acquire Big Huge Games, a development studio that produces role-playing games and is presently working on a new title for the XBox 360, PLAYSTATION3 computer system and Windows PC, according to a press release.

China Pulls 600+ Export Licenses. January 14, 2008 – Following inspection of more than 3,000 Chinese toy manufacturers, the State Administration for Quality Supervision and Inspection and Quarantine has revoked over 600 export licenses in order to help maintain quality, China View reported.

Toy Stocks Decline. January 13, 2008 – Financial analysts on Wall Street are reducing their 2008 earnings projections for toy companies as many manufacturers take a hit after weak holiday sales. Trading shares for Mattel Inc. are down in excess of 10 percent, and numbers for Hasbro and Jakks Pacific are off more than 12 percent and upwards of 11 percent respectively, according to MarketWatch. Analysts predict, however, that such activity may attract investors.



Mattel Makes Alpha Kappa Alpha Barbie. January 11, 2008 – Next week at the centennial celebration for Alpha Kappa Alpha, the country's oldest Greek-lettered sorority whose membership is predominantly African American, design for a collectible AKA Barbie will be revealed. The $50 doll will wear an evening gown with the sorority's signature pink and green colors, the Chicago Sun-Times reported.

Hasbro Leader Pushes for Global Standards. January 11, 2008 – Chairman Alan Hassenfeld of Hasbro Inc. is encouraging the adoption of worldwide safety standards for toys that would be mandatory for all companies. He also said that companies, not countries, are responsible for producing safe toys, MarketWatch reported.

IDW Publishing Starts Kids' Division. January 10, 2008 – IDW Publishing, which produces comic books and graphic novels, has launched a children's division, Jonas Publishing, and an imprint called Worthwhile Books, according to a press release. Worthwhile will work with leading Hollywood TV and film writers to develop books for children and will be the U.S. publisher for select children's titles by UK's Meadowside Books.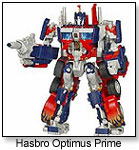 Groups Protest Marketing "Transformers" to Tots. January 10, 2008 – The Campaign for a Commercial-Free Childhood objected last summer to advertisements for the "Transformers" movie run during cartoons suitable for toddlers, and the Federal Trade Commission is now asking the Motion Picture Association of America to take a second look at guidelines that permit such marketing for PG-13 films. It is also calling on toy companies and retailers to consider how they promote film-based toys, the Associated Press reported.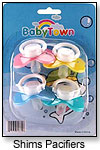 "Free Gift" Among CPSC Recalls. January 10, 2008 – The U.S. Consumer Product Safety Commission, in cooperation with the firms listed below, has announced recalls of the following products: about 1,300 Fish Banks distributed by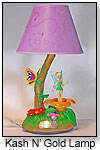 TJ Promotions and given to Coastal Federal Credit Union members in North Carolina as a free gift from February 2006 through September 2007, due to excessive levels of lead in surface paints; about 45,000 "BabyTown" Pacifiers distributed by Shims Bargain Inc. and sold at dollar stores from March 2004 through December 2007, because the product poses choking and strangulation hazards; and about 60,000 Tinker Bell Lamps by Kash N' Gold Ltd., also due to excessive levels of lead in surface paints. The lamps retailed at electronic and appliance stores including Lowe's from January through October 2007.

Manufacturers Commit to Safer "Made in China." January 10, 2008 – At the Hong Kong Toys & Games Fair, exhibitors and toy industry representatives expressed a plan to restore trust in toy safety — specifically the safety of products made in China — by enforcing stricter quality controls and safety checks, the New York Times reported.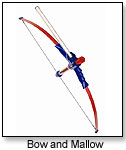 Brainytoys to Acquire Marshmallow Fun. January 10, 2008 – Brainytoys Ltd. is set to purchase the three-year-old maker of the Marshmallow Shooter and Bow & Mallow. The acquisition will include the Marshmallow Fun Company LLC, Marshmallowville and Marshmallow Media, according to Trading Markets.

Customs Makes Copyright Infringement Arrests. January 9, 2008 – Based on information from exhibitors at the Hong Kong Toys & Games Fair, the Customs & Excise Department arrested seven individuals and seized $5,000 worth of toys associated with copyright infringement, news.gov.hk reported.

Chinese Toymakers Fight Unfair Pay. January 9, 2008 – Five sculptors from the Haowei factory in Shenzhen, China, are still waiting for settlement in a case over excessive labor and low compensation after walking out on their jobs last February, according to Monsters and Critics. The former employees, who fashioned molds for Disney characters, worked up to 17 hours a day during certain times of the year, which is a violation of Chinese labor law.

Toys "R" Us Employees Cut. January 9, 2008 – The Toys "R" Us distribution center in Fairfield, Ohio, is slated for closure in March, a move that will cause 68 employees to lose their jobs, reported the MiddletownJournal.

WHAM-O Holds Contest for Kid Inventors. January 8, 2008 – To celebrate its 60th anniversary, WHAM-O is challenging children ages 6 to 17 in the United States and Canada to create the next big toy. The winner of the inventors' contest will receive $2,000 as well as profits from WHAM-O's distribution of the product, according to a press release.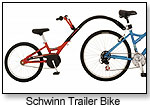 Pacific Cycle Recalls Bikes. January 8, 2008 – The U.S. Consumer Product Safety Commission, in cooperation with Pacific Cycle Inc., has recalled about 7,000 InStep "Pathfinder," Schwinn "Run About" and Mongoose "Alley Cat" Trailer Bicycles because the connector that links the kid's bike to the adult's bike has welds that may fail and cause a child to fall. The recall includes the following model numbers, which are located on the lower seat tube of the frame: 12-PF250, 13-SC250, 13-SC350 and M5101. The bikes, made in China, were sold nationwide from January through August 2007.

CES May Give Vegas the Boot. January 8, 2008 – Organizers of the International Consumer Electronics Show may pursue a new location for the four-day show, as attendees have complained about exorbitantly high costs in Las Vegas, where some hotels hike room prices during the trade exhibition to five times their normal rate, MSNBC reported.

Step 2 Names SVP of Sales. January 7, 2008 – Step 2 has appointed Bruce Light as senior vice president of sales, relying on his sales management and toy industry experience to help the company move forward in sales and market impact, according to a press release.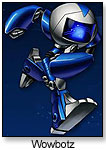 Playhut Opens New Division. January 7, 2008 – Playhut Inc. launched at the Hong Kong Toy Fair a new division called GoLive2 that encompasses interactive toys and Internet games. It also announced two lines: K, which features multi-player online virtual worlds for the tween set and toy characters that go along with the existing Kuttiez and Wowbotz online worlds; and S, which boasts a wireless controller for video games, according to a press release.

CPSC Bolsters Port Inspections. January 7, 2008 – Supported by an additional $20 million from Congress, the U.S. Consumer Product Safety Commission plans to position full-time staff and increase inspection of toys and other consumer goods in Seattle and at other prominent U.S. ports, the Associated Press reported.

Safe Chinese Toys Not So Cheap. January 7, 2008 – It's cheap to make toys in China, but it may not be as cost-effective anymore, since added safety checks are extending production and could hike prices by 10 percent in 2008. Hong Kong's The Toy Company Ltd. estimates quality control expenses at $1 million this year, $700,000 more than in years past, the Associated Press reported.

The CPSC's "Bob" Retires. January 6, 2008 – Robert Hundemer, who for months has satirically been known in the media as "Bob," the U.S. government's only full-time toy tester, retired from the Consumer Product Safety Commission last week after a quarter-decade of employment there, the Washington Post reported.

Michigan Passes Lead Law. January 4, 2008 – Under state law, Michigan can now fine companies up to $50,000 for selling toys, children's jewelry or other children's products that contain in excess of 600 ppm of lead, according to Mlive.com.

Toymaker Hasbro Acquires Cranium. January 4, 2008 – Hasbro Inc. announced Friday that it has entered into agreement with Cranium Inc. to purchase the company for $77.5 million, according to Reuters.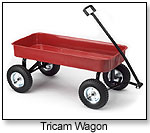 Toy Wagons Recalled. January 3, 2008 – The U.S. Consumer Product Safety Commission has announced a voluntary recall of about 15,000 metal toy wagons imported by Tricam Industries Inc. due to excessive levels of lead in the surface paints. The product was sold at Tractor Supply Company stores from September 2002 through November 2007.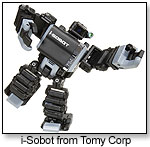 Robots Ring in Retail. January 3, 2008 – New robotic entries into the toy market, such as Tomy's 17-motor, humanoid-shaped i-Sobot, may indicate increasing popularity for these companions. The NPD Group reported that U.S. sales of "robotic and interactive playmates" hit $284 million in the year ending in October, up $71 million from the previous 12-month period, the New York Times reported.

Buyer Transforms Toy Center. January 2, 2008 – New York City's 200 Fifth Avenue building, formerly known as the International Toy Center and used for showroom space during Toy Fair each year, was purchased by L & L Holding in May and will be gutted and renovated for use as an premier office building, the New York Times reported.

Playmates Toys Grabs Own Stock Listing. January 2, 2008 – New distribution of shares under Playmates Holdings Limited will give Playmates Toys Limited its own listing on the board of the Hong Kong Stock Exchange. Playmates Holdings will keep roughly half of the shared capital of its toys division, for which dealings of shares will begin in February, according to a press release.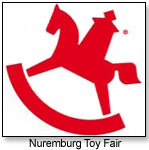 Sold-Out Nuremburg Sees Exhibit Changes. January 2, 2008 – Although there's a waiting list to exhibit at the International Toy Fair in Nuremburg, Germany, in February, the show has seen a small decrease in registrations from Chinese companies because the Chinese government pulled export licenses. Russia is actually seeing tremendous growth in the toy market with 30 percent growth in yearly sales, indicated the fair's chief executive, Ernst Kick, according to an article on Monsters and Critics.

Bahrain Tackles Toy Safety. January 1, 2008 – Bahrain is taking random toy samples from retail shelves and putting them through three American and five European tests in order to ensure product safety within the country. The Ministry of Industry and Commerce is currently considering 25 new criteria regarding toy safety, according to Gulf Daily News.

Three Kings Go Shopping. January 1, 2008 – In efforts to prolong the holiday shopping season and relate to Hispanic consumers, Wal-Mart, Kmart and other retailers are now promoting Three Kings Day, the Jan. 6 holiday on which Hispanics traditionally celebrate the three wise men's visit to baby Jesus, USA Today reported.
THIS BANNER IS AN AD:
---
---