---
DVDs: The End is Near
2008 is the Beginning of Goodbye
It's 2008 and all is well. But not for long. This looks to be one of the last years for major DVD distribution, as online gains ground and HD formats can't decide what to do. Oh, DVDs won't vanish completely, but after this year, their numbers will be chipped away until grabbing a silver disk and popping it into a clunky machine will be as yesterday as LP records.

Before we bid farewell to DVDs, let's see what the last big year of them (or at least the first third of it) will bring.

January marks the debut of fine Sesame Street titles, such as "Sing Yourself Silly/Elmo's Musical Adventure" and "Fiesta/Sing Along." And then there's "Yindi the Last Koala," a wonderful documentary from Grainger TV about a baby koala raised in captivity and let loose in the wild — sort of "Born Free" with a koala.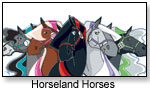 Five- to 7-year-old girls who love animated horses may be interested in "Horseland: the Fast and the Fearless" from Horseland LLC. A not-nearly-so-interesting animated attempt is Commotion Pictures' "Dragonlance: Dragons of the Autumn Twilight," with the main voices done by Kiefer Sutherland (who has more trouble in this than he does in "24") and Lucy Lawless. But Wonder Pet's "Save the Beetles!" should make up for it.

Oh, and don't forget Brentwood Home Video's "Happy Tree Friends Complete Season One" disk. Not for the faint-of-heart, but extremely funny.

February rolls in and "How to Tell a Story ... That Will Scare Ben's Socks and Shoes Off!" from Passion River will finally make it to DVD. This is a good "enteructional" (entertainment/instructional) video to let loose a child's creative storytelling.

Goodtimes Entertainment's "All About Dinosaurs" and "All About Horses" DVDs, good for the post-preschool set, will be out in February (I'm sensing a horse theme in 2008). And personal favorites: the DVD re-release of the two Scooby-Doo animated, made-for-TV movies, "Alien Invaders" and "On Zombie Island," from Turner Home Entertainment.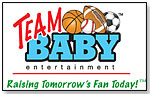 In March, "Team Baby: Baby Tar Heel" from Team Baby Entertainment LP comes out, for those focusing on college sports-minded kids. And really, what's better than indoctrinating a child into the joys of fandom at the earliest age possible?

After that, blockbusters will come and go. Small companies will find it easier to distribute online even before large companies. It will become a world of streaming video and downloaded materials.

But that's good. It means more shelf space for toys, and an easier marketing model for the "little guy." All in all, the first DVDs of 2008 are generally good and solidly entertaining, with a modicum of creativity. Take a look below:







Sesame Street's little red wonder, Elmo, comes packed in a two disc set of 75 minutes of fun, bringing brings songs and musical amusement to the preschooler in all of us.

.

AD
---






Sesame Street's fuzzy friends sing in English and Spanish, to bring bilingual fun to preschoolers and their parents. Elmo learns the Conga-Wiggle dance (a new dance craze of his own devising). Maria, Rosita, and Gabi create floats and costumes; even Oscar reluctantly partakes in the festivities. It's hard to sit still when everyone is partying!

.

AD
---






An emotional tear-jerker, Yindi the Last Koala, follows the life of a most extraordinary koala from birth and loss of mother to the reuniting of parent and child and release in the wild. On a straight-forward viewing level, this program is filled with superb shots of koalas in all their moods, cute and cuddly through to aggressive fighters. On a deeper level, the film traces the national plight of the koala, an Australian icon that is facing a very real threat to its future survival.

.

AD
---






In a two episode disc, first, refusing to get back up on her horse Calypso ever again after a bad fall, Molly is scared. But when Sarah's horse becomes sick, it's up to Molly to save the day. Can the she face her fears and climb back in the saddle again? In the second story, Pepper gets hurt during a jump, and Zoey is frightened she will lose her horse forever. Zoey even begins talking about getting a new horse altogether. Her friends must work as a team to help Zoey conquer her fears and reunite with Pepper.

.

AD
---






Based on the Noggin television series, this is a pre-school extravaganza released in DVD form. Featuring Linny the Guinea Pig, Ming-Ming the Duck and Tuck the Turtle, it's Beetles (and not the musical group despite the yellow submarine) that need the saving this time.

.

AD
---






Ben Mikaelsen, master storyteller, brings fun, interaction and insight into teaching the fine art of telling a tale to children. Through play-acting and slides, Mr. Ben shares his adventures of raising his bear named Buffy and in the process teaches children how to tell their own stories. Join Ben for a fun hour and help scare his socks and shoes off.

.

AD
---






Gaiam bought up Goodtimes Entertainment and is releasing a two-DVD set: All About Dinosaurs/All About Horses, which should be a delight to the younger set, both boys and girls.

.

AD
---






You love your kids, you love your family and you love your University of North Carolina Tar Heels. This DVD combines them all. Featuring officially licensed footage of Tar Heels sports, mascot, marching band and campus attractions along with all the things you want your Little Tar Heel to learn – numbers, letters, colors and more. Indoctrination at its finest.

.

AD
---
THIS BANNER IS AN AD:
---
---